This post may contain affiliate links.

One of the things that I struggle with when school starts is coming up with ideas for snacks when the kids get home off the bus. The kids have a pretty long day and they are often famished when they get home. Both of my kid have their favorite snacks, but I like to mix it up a little bit.
Often I find myself using their favorite foods to try out new foods, for instance the Apple Sandwiches I have in our roundup, my kids love apples but haven't tried granola before.  Pairing something new with something trusted is a great way to introduce new foods. Most of these ideas include healthy options as well (with the exception of my pencil Twinkies) so you can feel confident that their dinner will not be spoiled.
Kid-Approved After School Snack Ideas
Penny Pincher Jenny – Easy Kids Trail Mix
Must Have Mom – Copycat Cheez Its
Eating on a Dime – Baked Apple Chips
Finding Zest – Cinnamon Yogurt Dippers
Thrifty Jinxy – Apple 'Sandwiches'
Teaspoon of Goodness – Three Bear Nutella Snack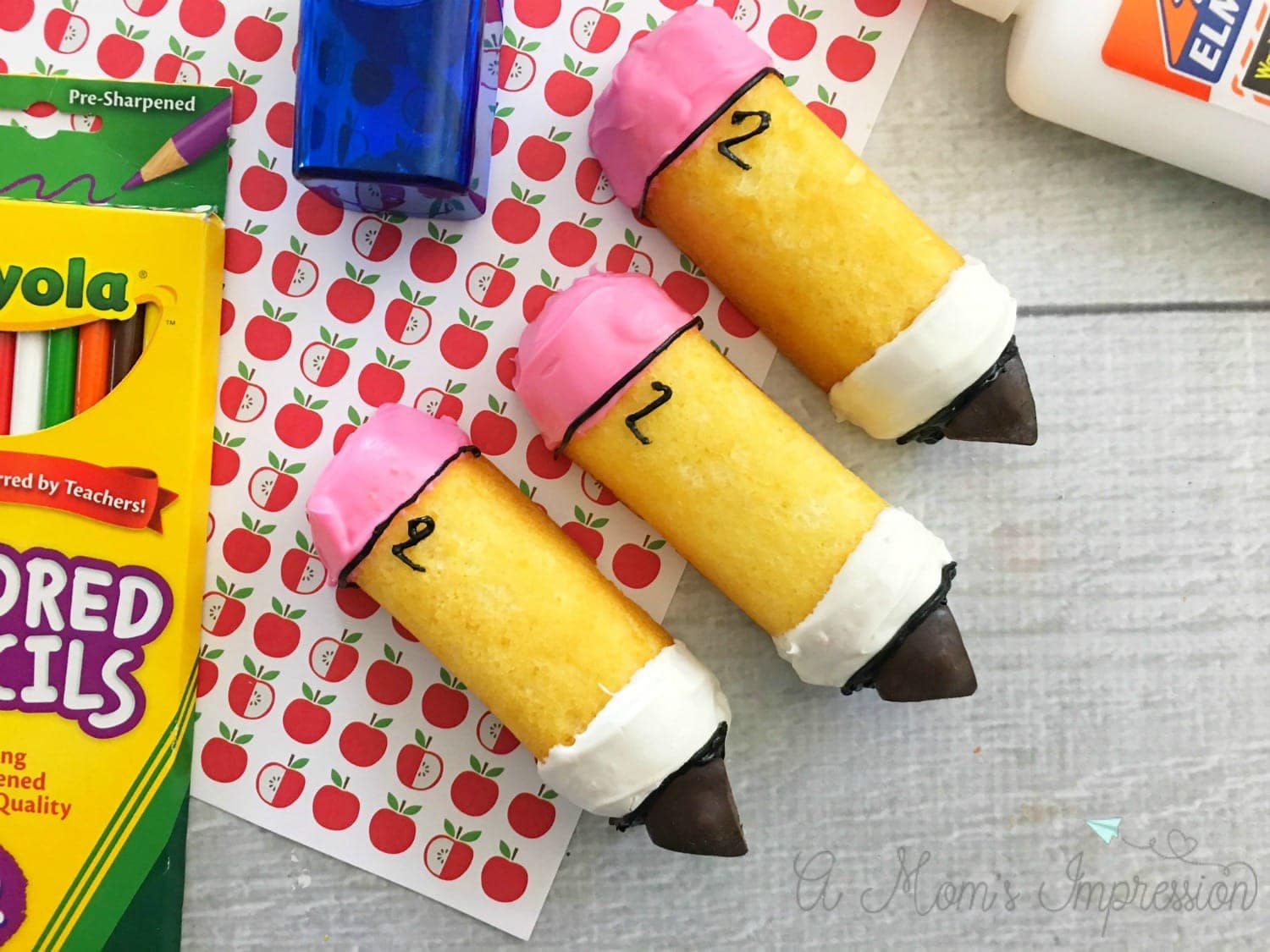 A Mom's Impression – Pencil Twinkies
The Diva Dish – Sweet Fruit Dip with Mix Ins
Kitchen Fun With My 3 Sons – Eggo Waffle Pencil Snack
JaMonkey – Frushi
A Mom's Impression – Peanut Butter and Jelly Muffins
Princess Pinky Girl – Nutella Banana Bite
Totally the Bomb – Goldfish Pizza
Six Sisters Stuff – Strawberry Banana Frozen Yogurt Pops
Life Love Liz – Banana Split Bites
Ella Claire Inspired – Chocolate Zucchini Muffins
Homemade Ginger – Fruit Pizza Crackers
Must Have Mom – Healty Oatmeal Chocolate Chip No-Bake Bars
Eating on a Dime – Cucumber Bites
I Heart Vegetables – Frozen Yogurt Bites
After School Snack Resources
I love great family cookbooks, and I have leaned on these throughout the school year. Be sure to check them out!
The School Year Survival Cookbook: Healthy Recipes and Sanity-Saving Strategies for Every Family and Every Meal (Even Snacks)
Yum-Yum Bento All Year Round: Box Lunches for Every Season
National Geographic Kids Cookbook: A Year-Round Fun Food Adventure
How to Feed a Family: The Sweet Potato Chronicles Cookbook
The Meat Free Monday Cookbook: A Full Menu for Every Monday of the Year
What are some of your favorite after school snacks?