Life just got even busier.  I put my kids on the bus to school this morning.  Now our evening routine will get started with homework, soccer practice, gymnastics and getting to bed at a decent hour for school in the mornings. I'm going to need a little help in the kitchen to save some time.
Recently I found an amazing product at Walmart that is going to help.  Pop & Cook takes all the hard work of cutting and prepping vegetables and herbs and does it for you. Pop & Cook is easy to use and convenient for anyone who needs to get dinner on the table quick! This little trick is going to save you a lot of prep time when preparing dinner.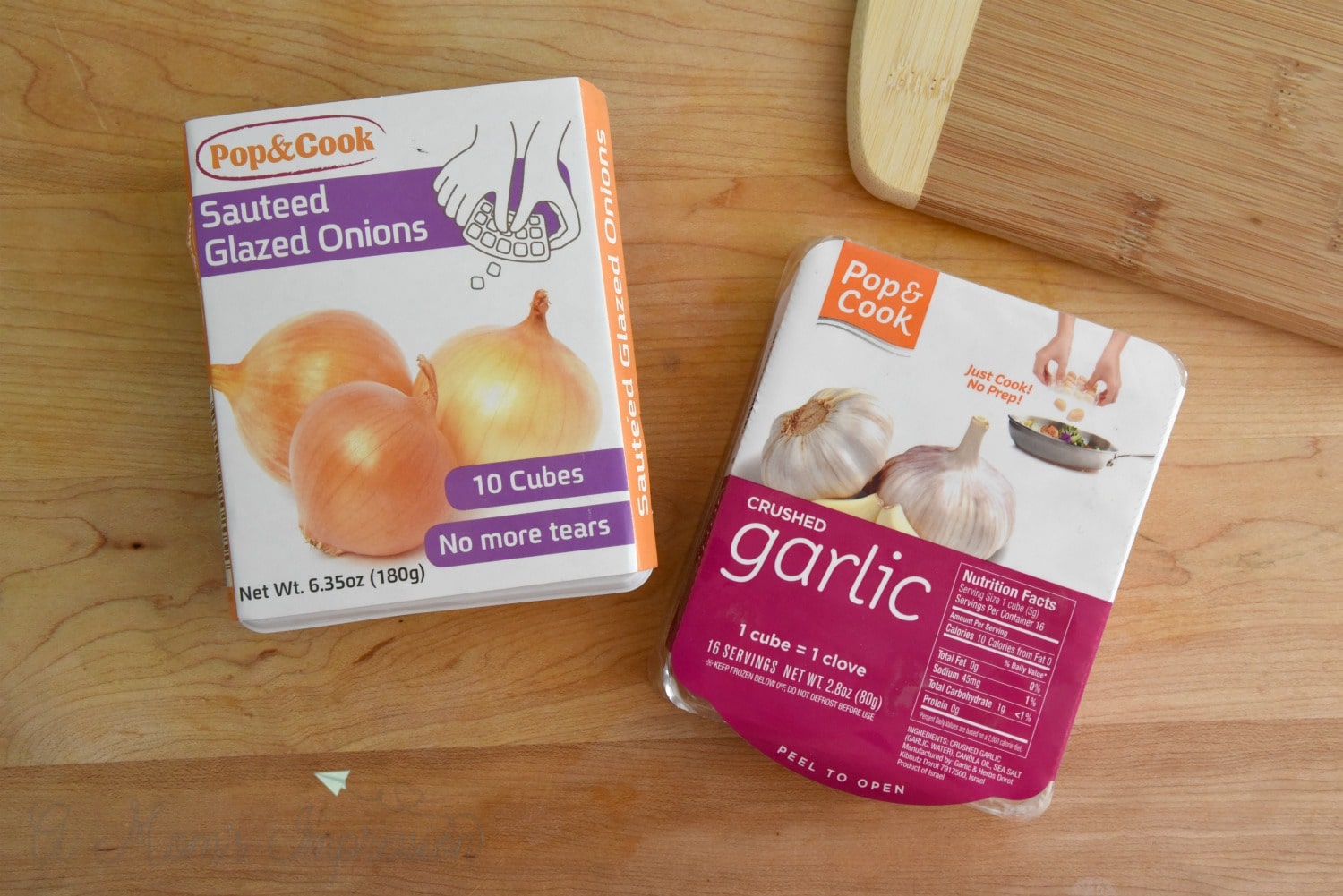 Pop & Cook prepare their products by pulling their products from the fields at peak freshness.  They then process and flash freeze them at the perfect time into small little convenient trays. They have a shelf life of about two years so that you can have fresh herbs, garlic, and onions at your fingertips throughout the year, never having to worry about freshness.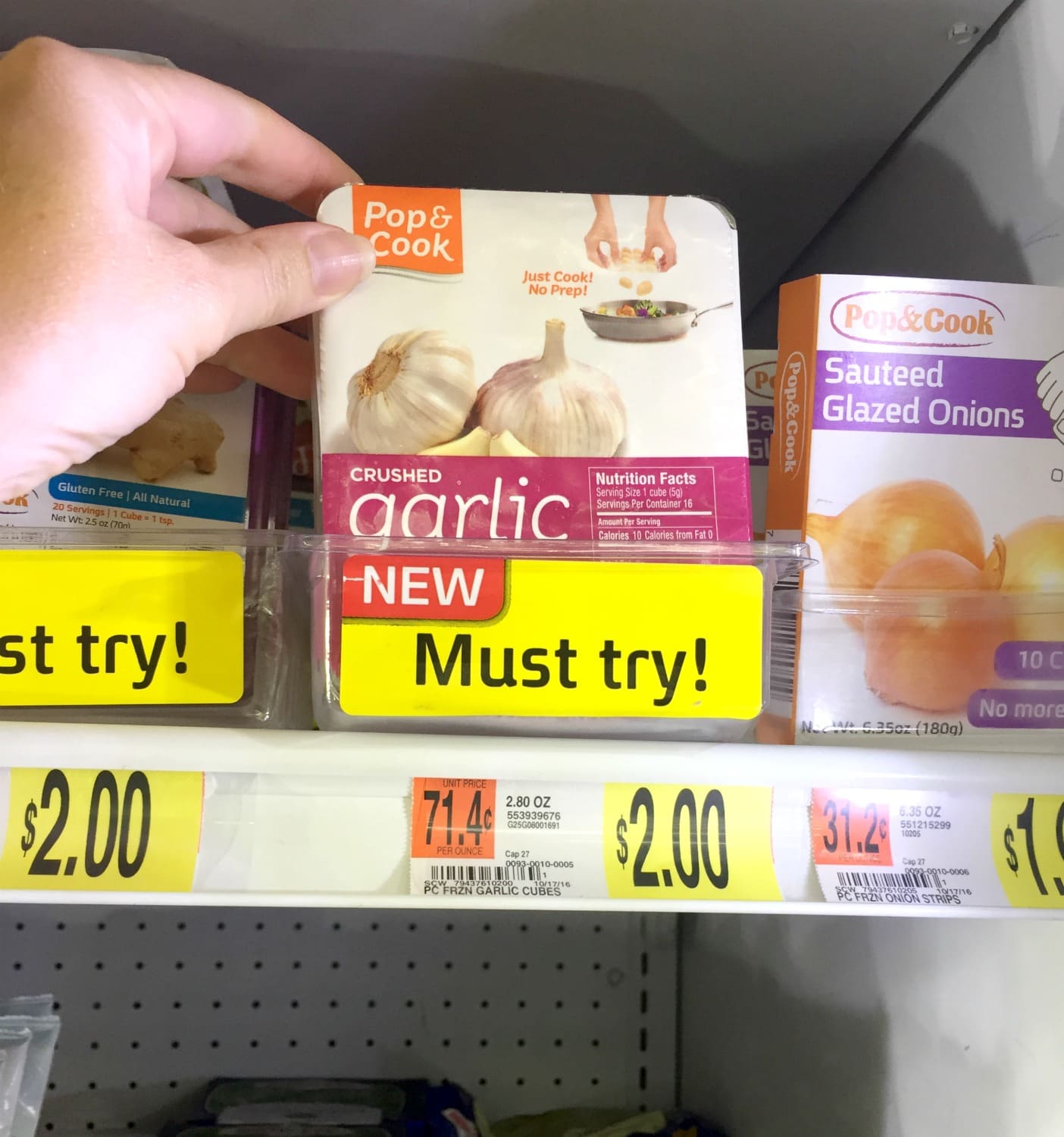 While the kids are now back in school, the summer isn't over! We have a cookout planned for this weekend and entertaining hasn't stopped.  I knew I wanted to bring a dip to our neighborhood cookout and Pop & Cook made this so simple and easy for me. I created this homemade caramelized onion dip in just 5 minutes with the help of Pop & Cook's glazed onions. Check out my fun little video:
See how simple it is to make a homemade dip in minutes with the help of Pop & Cook. The package of glazed onions is the equivelent of about 3 onions.  Think about that, it took me 30 seconds to pop out the cubes.  To peel, dice and sautee 3 onions would take me a lot longer than that, and I would cry while doing it.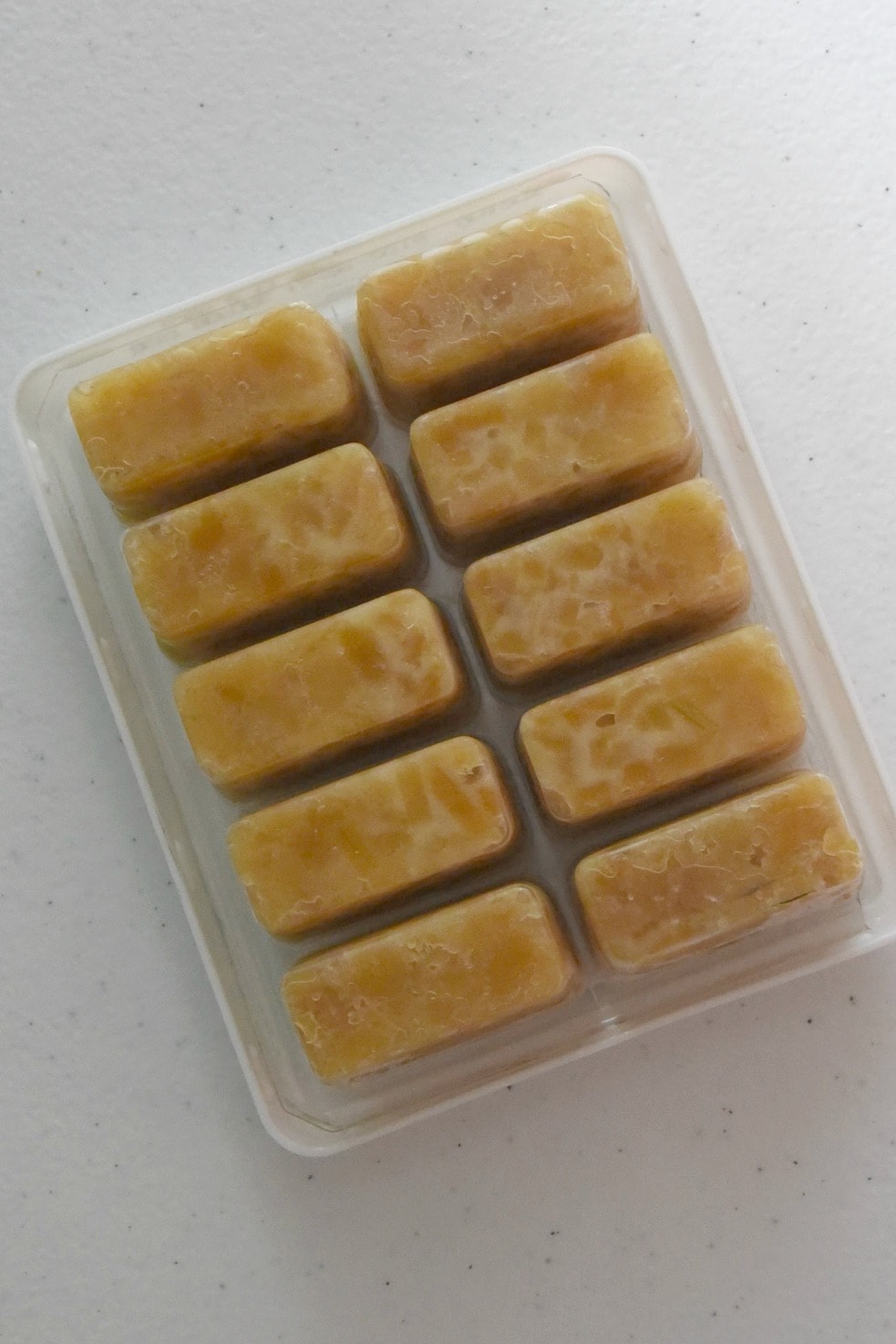 While I used the glazed onions for this recipe, Pop & Cook also offers garlic, basil, ginger and cilantro.  Think about all the wonderful recipes you can make in minutes with these.  I've used the garlic already several times!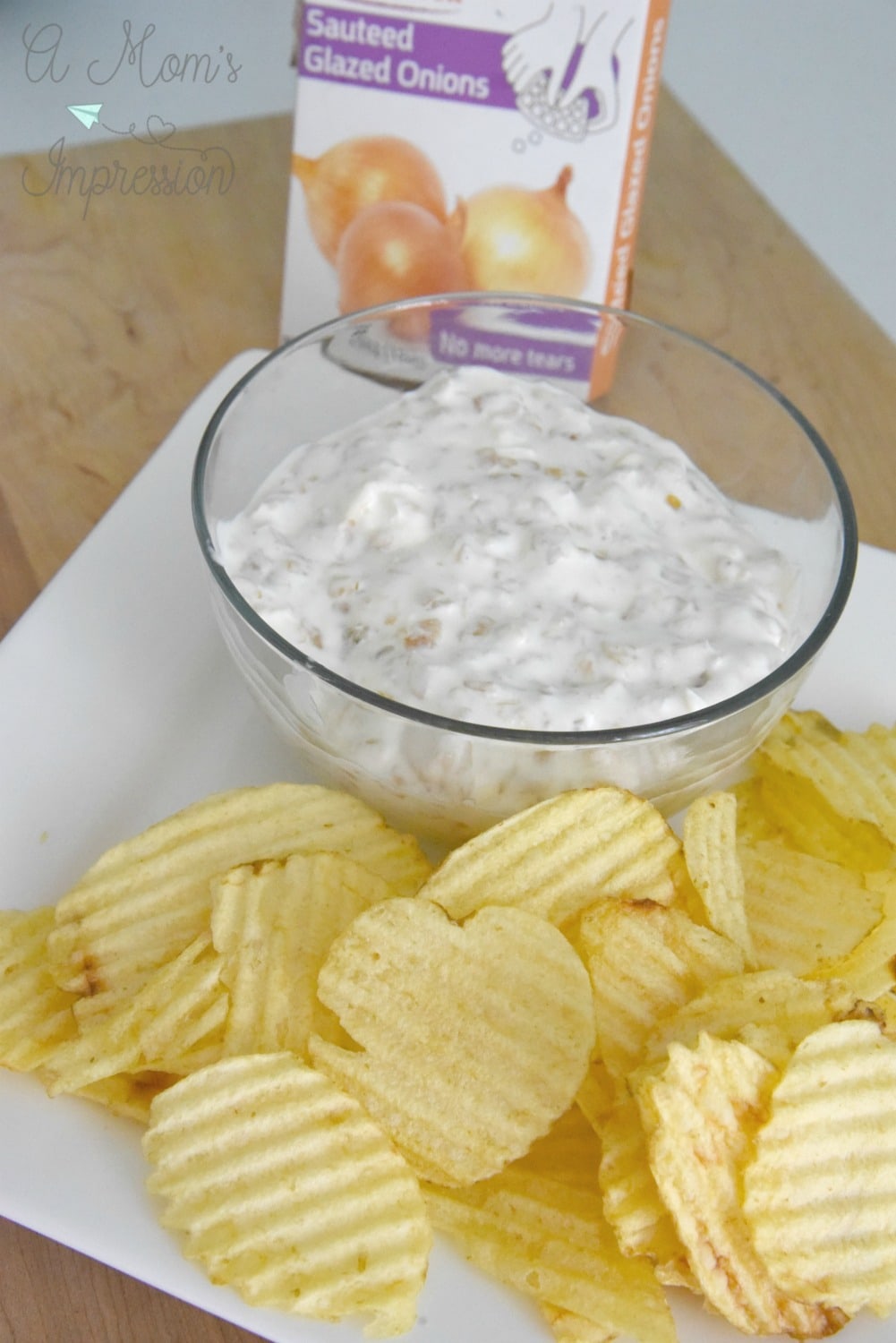 5 Minute Homemade Caramelized Onion Dip
Ingredients
1 tray Pop & Cook glazed onions
8 oz sour cream
4 oz cream cheese (softened)
Salt and Pepper to taste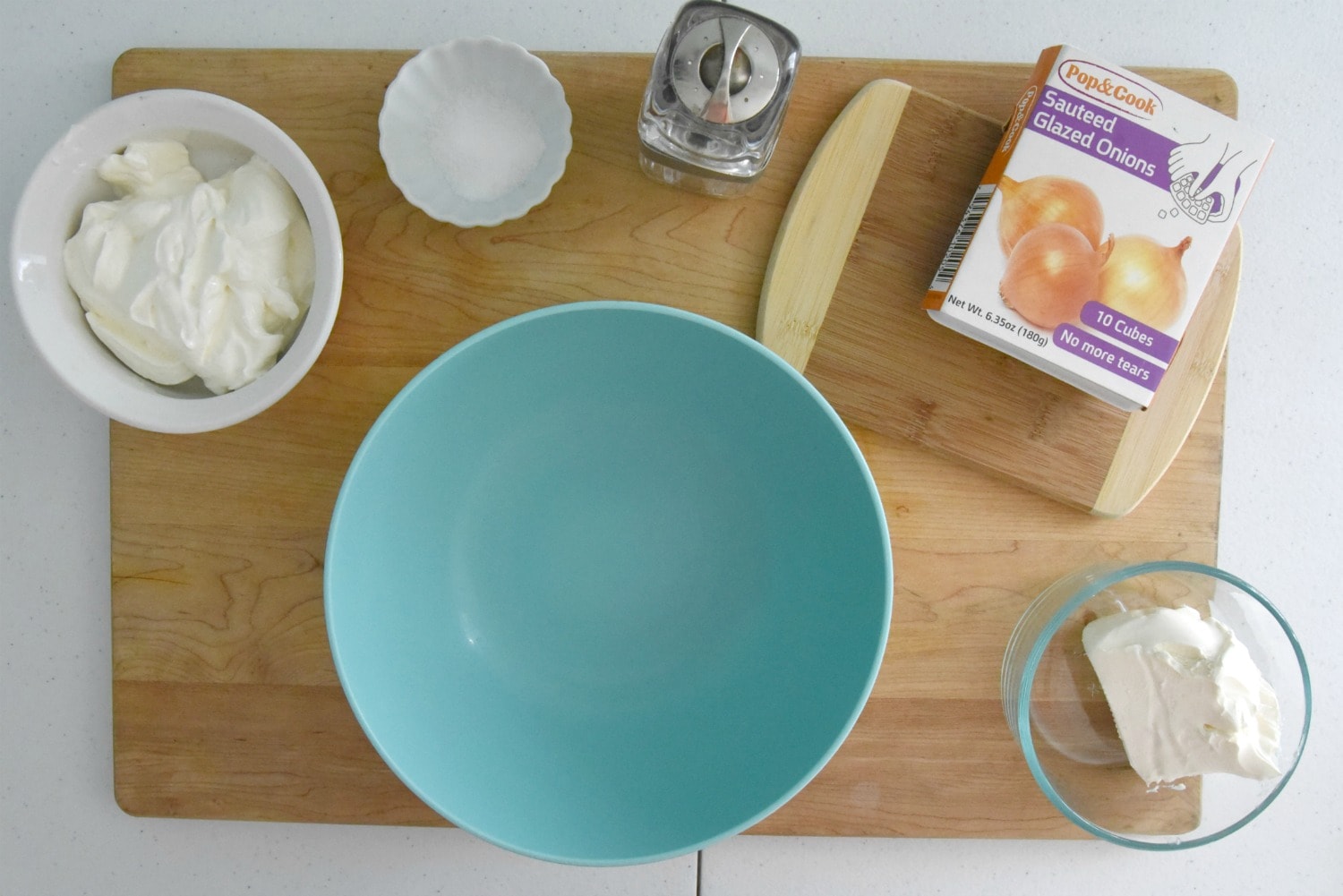 Directions
Place sour cream in a medium mixing bowl and add the entire tray of Pop & Cook glazed onions. Break apart frozen onions cubes with a fork.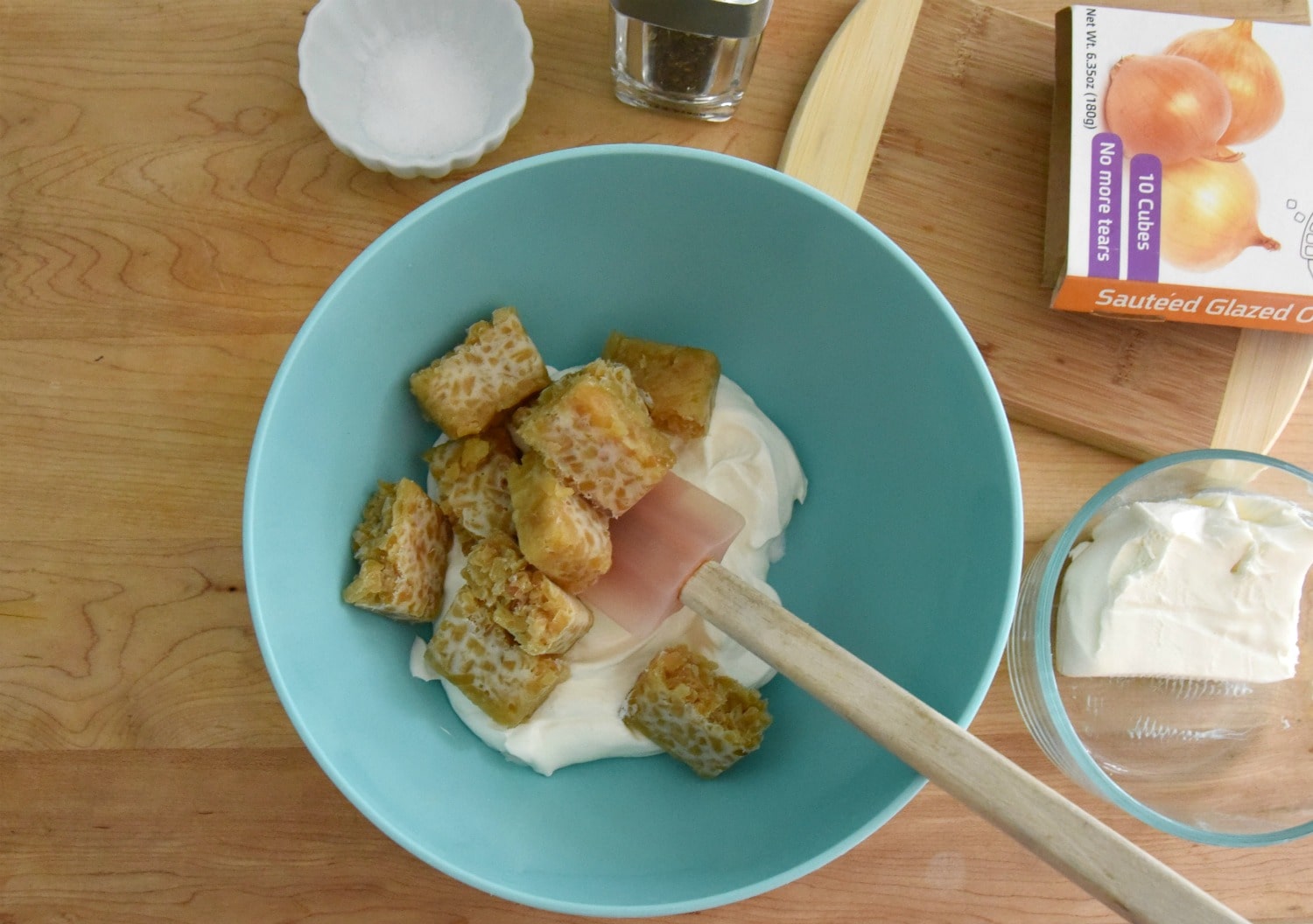 Add softened cream cheese, salt and pepper and mix well.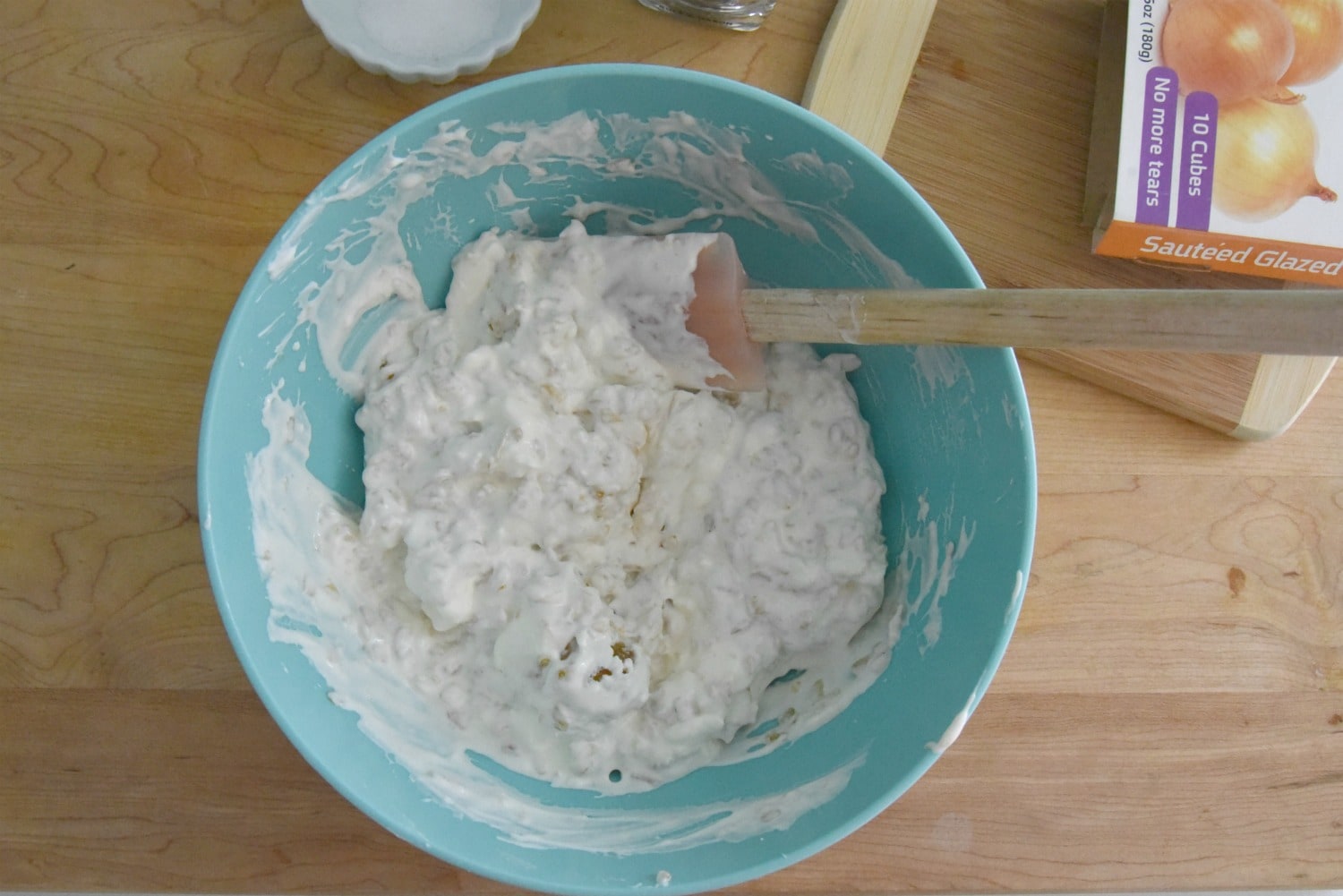 Place into a serving bowl and refrigerate for at least an hour to get all the flavors to combine.
Serve and enjoy!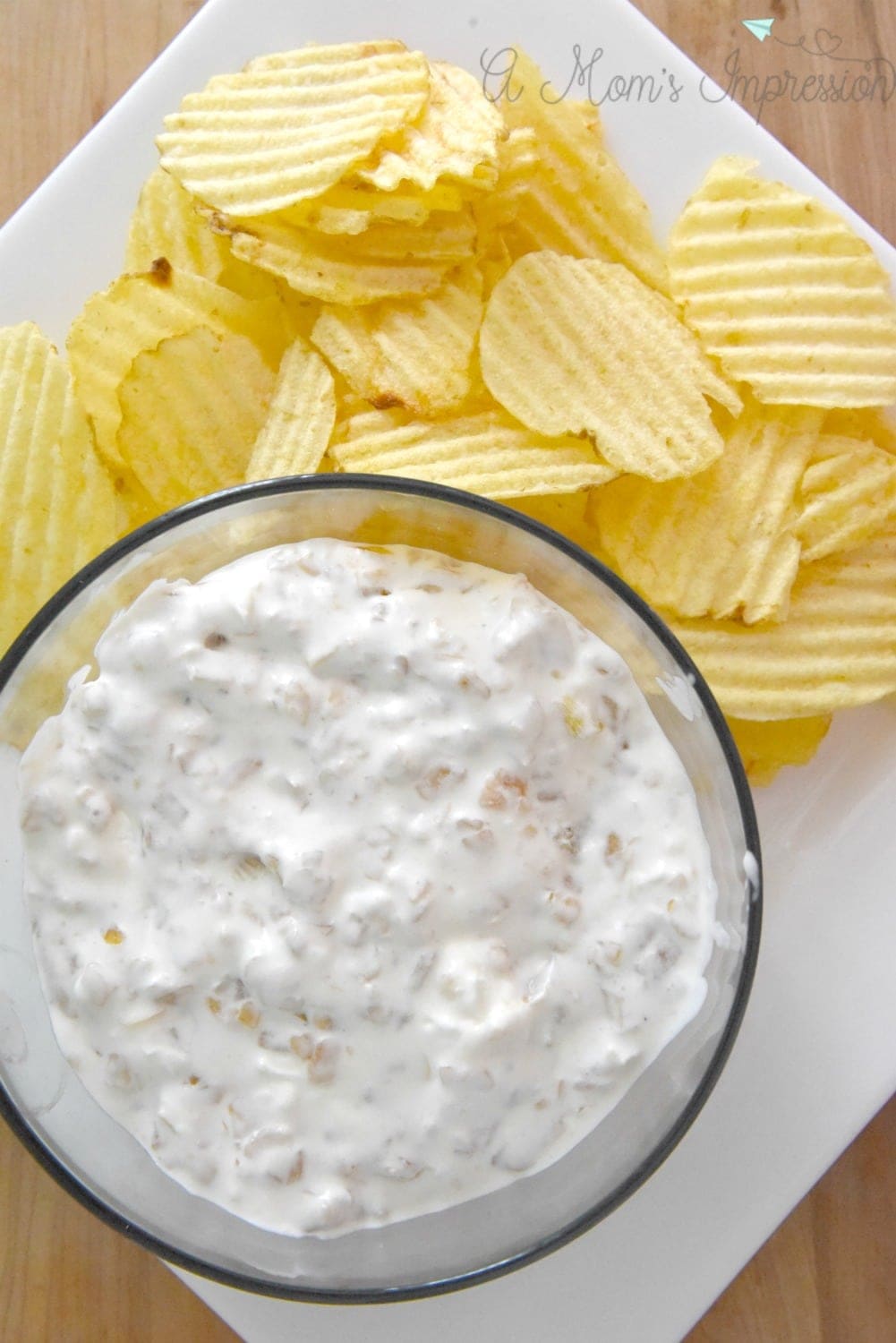 Be sure to check out Pop & Cook to learn more about their time-saving products and to get more fun recipes!
How do you save time in the kitchen when school starts?