This post was sponsored by Crisco® Coconut Oil as part of an Influencer Activation for Influence Central and all opinions expressed in my post are my own.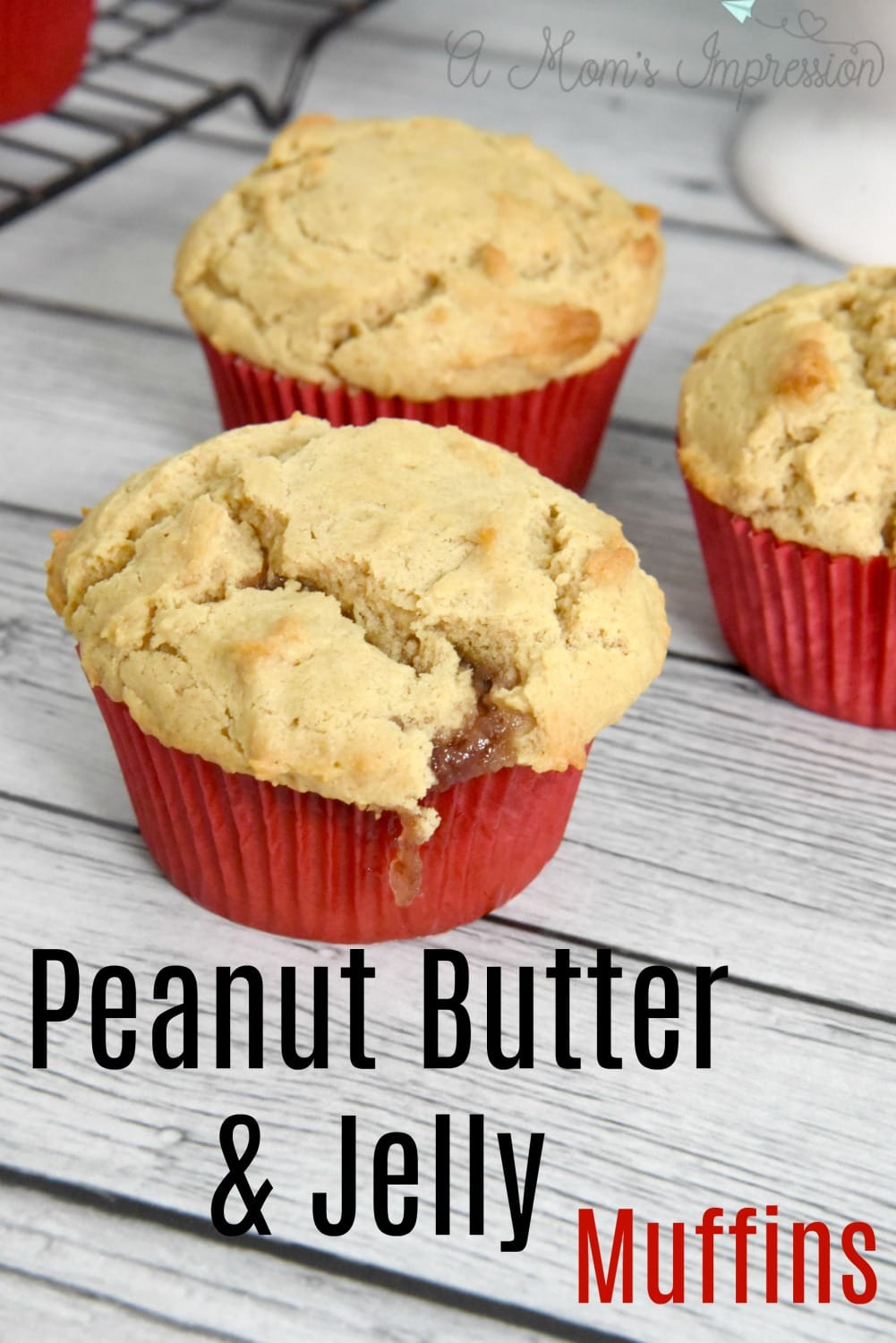 I felt the weather starting to shift this week. The days are starting to get a little shorter, we are needing our jackets in the morning at the bus stop, and Honeycrisp apples are back in season at our local orchard. The kids are settled into school and they are enjoying their new classes. I just love when summer turns into fall.
We have some early mornings as the kids need to get to their bus stop at 6:45 in the mornings. It has posed a bit of a challenge as far as getting breakfasts and lunches ready before they head off to school. I have been looking for some make-ahead options for both the mornings and for lunchboxes that the kids would enjoy. I stumbled across the idea of lunchbox muffins and thought it was perfect for my family.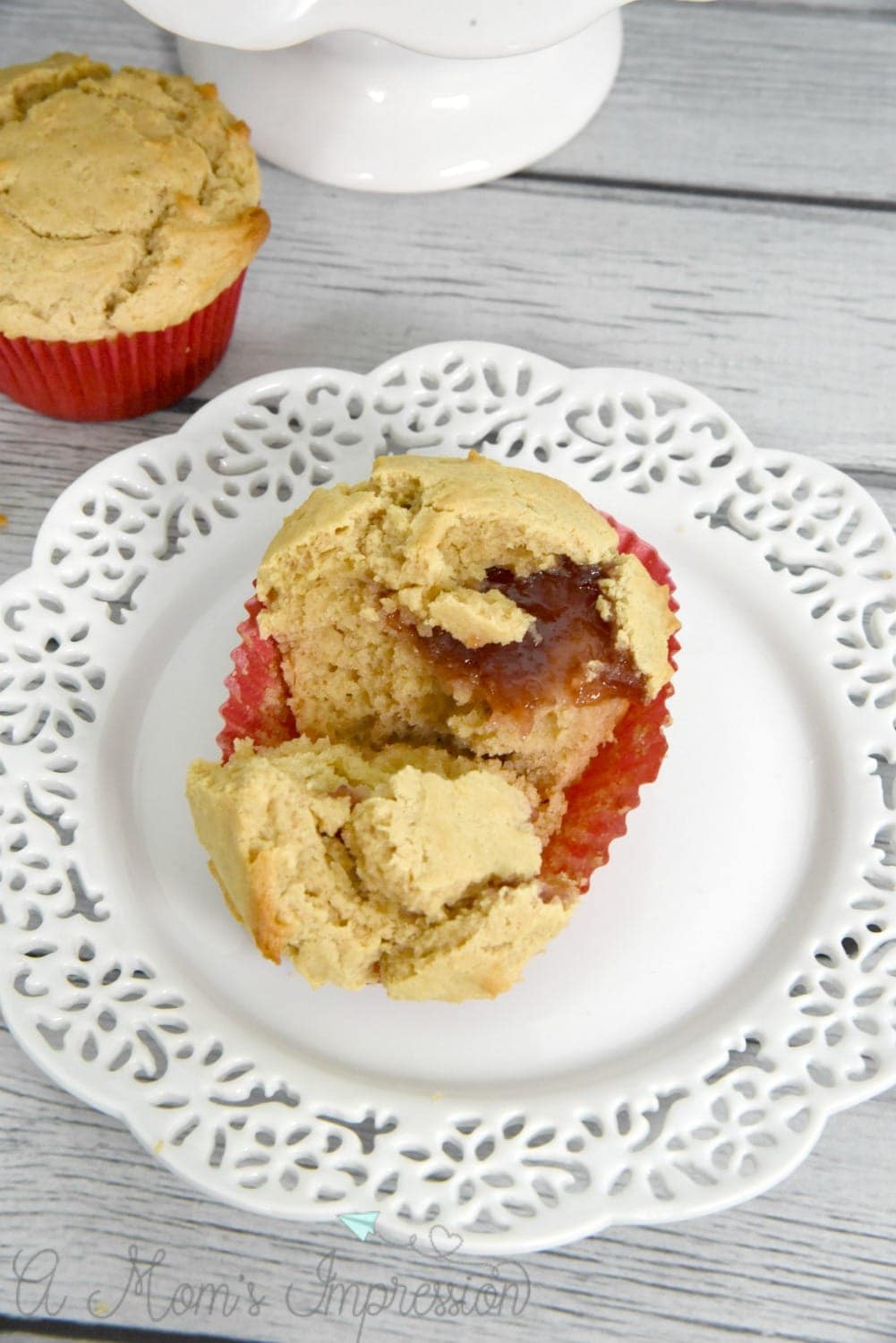 Peanut Butter and Jelly Ideas
Both of my kids could live on peanut butter and jelly.  75% of the time, my son asks for a good old fashioned PB&J for his lunch. Knowing this, I decided to make some peanut butter and jelly muffins that could work for breakfast and lunch. The muffins are a peanut butter muffin with a hidden dollop of jelly, they were a huge success!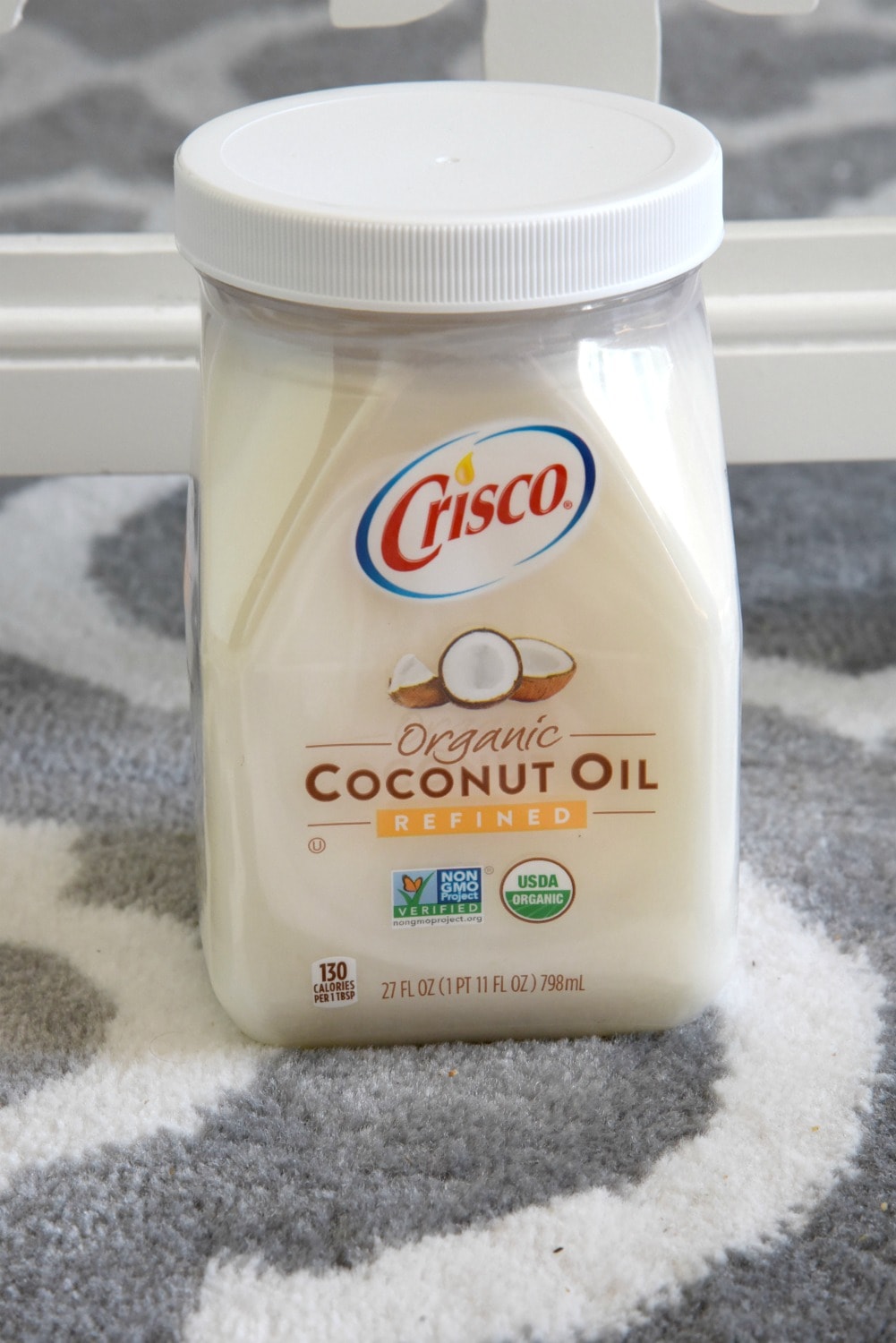 On a recent Target run trip, I came across  Crisco® Refined Organic Coconut Oil in the baking aisle of the store. I love using refined coconut oil in my baking because it has no flavor or aroma, so you can add it to your recipes without the taste or smell of coconut. Unrefined coconut oil retains the distinct coconut flavor and odor and is also delicious when looking for a slight coconut taste. Crisco Coconut Oil is a great organic substitute for butter, margarine, or other oils in your cooking or baking. The Crisco Coconut Oil kept these muffins moist and delicious!
Peanut Butter and Jelly Muffins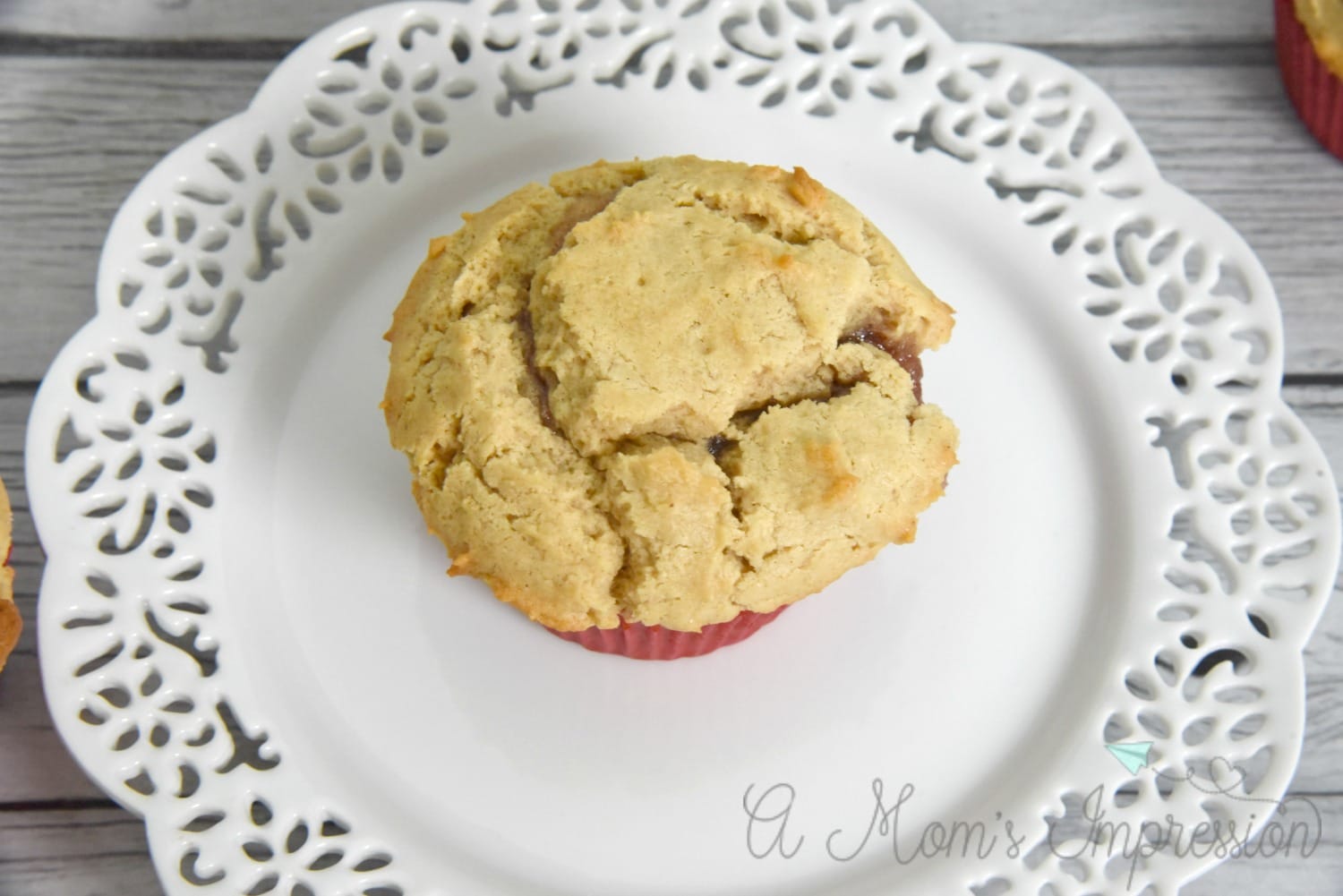 Ingredients
2 cups all-purpose flour
1/2 Tsp salt
1 Tbls baking powder
½ cup granulated sugar
1 cup creamy peanut butter
2 large eggs
1 cup milk
1 tsp vanilla extract
1/3 cup Crisco® Refined Organic Coconut Oil
1/2 cup jam or preserves (I used strawberry jam)
Instructions
Preheat oven to 375ºF.
In a bowl, whisk together the flour, baking soda, salt, and sugar. Set aside.
Line a muffin tin with liners.
In your mixing bowl combine peanut butter and coconut oil and stir together.  Oil might be a little crumbly but that is ok.
Whisk together eggs, milk, and vanilla extract together in a large bowl.
Pour in flour mixture a little at a time and mix on low speed just until combined.
Fill each cupcake cup about halfway with the batter.
Make a small well in the center with the back of a spoon and spoon in about one tablespoon of strawberry jam into the well.
Top each with remaining batter.  I had to spread the batter a little bit over each jelly to make sure it was fully covered.
Bake for 18 to 20 minutes or until a toothpick comes out clean when inserted in the center.
Enjoy!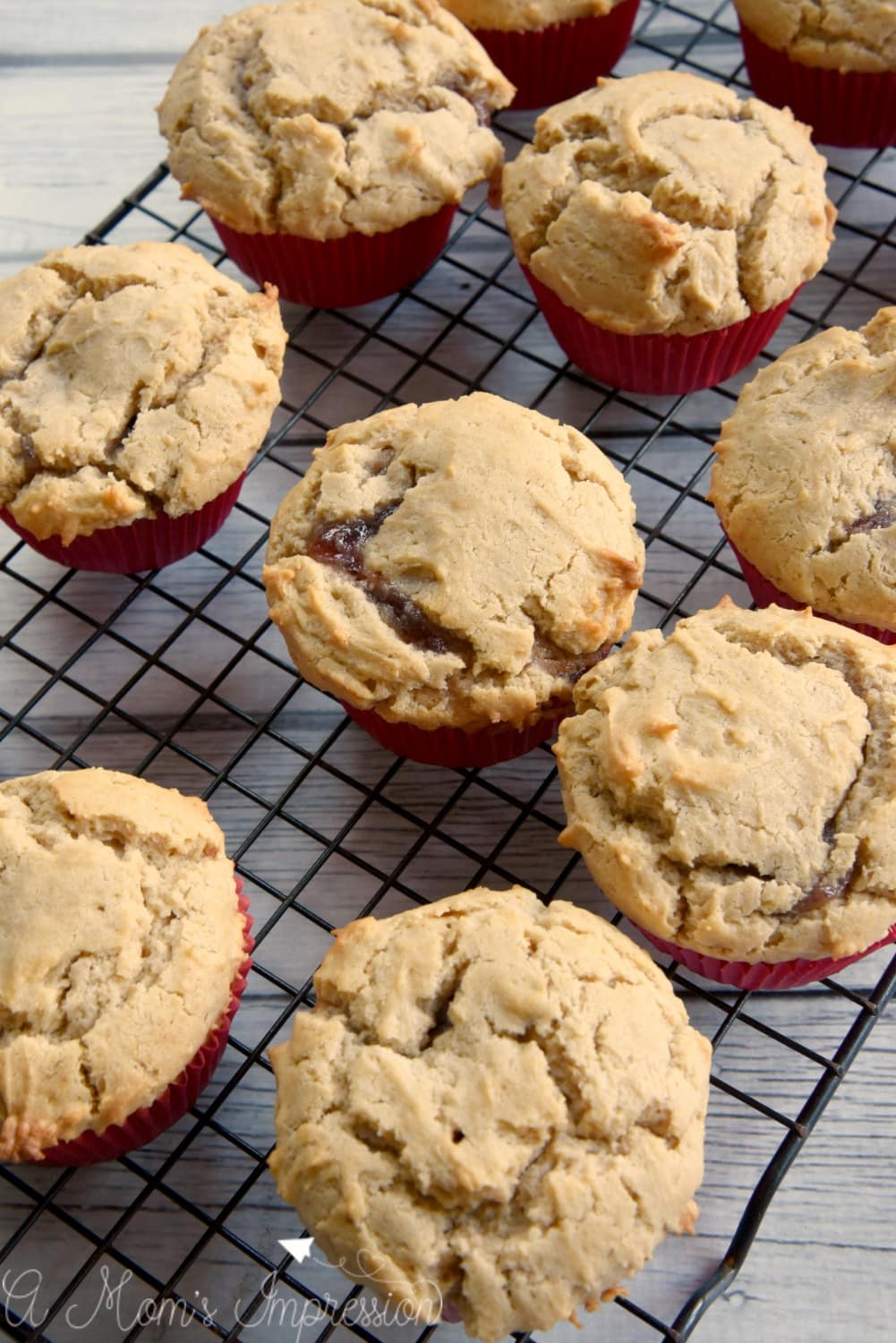 Makes 12 muffins.
I can't begin to describe to you how good these PB&J muffins were.  I may have eaten my fair share after I put the kids on the bus.  Both of my kids liked them and my daughter asked for them for breakfast for days. They are one of the moistest muffins I have ever baked. They are wonderful to make ahead so that morning breakfasts and lunch making is much simpler. I promise you that you are going to love them!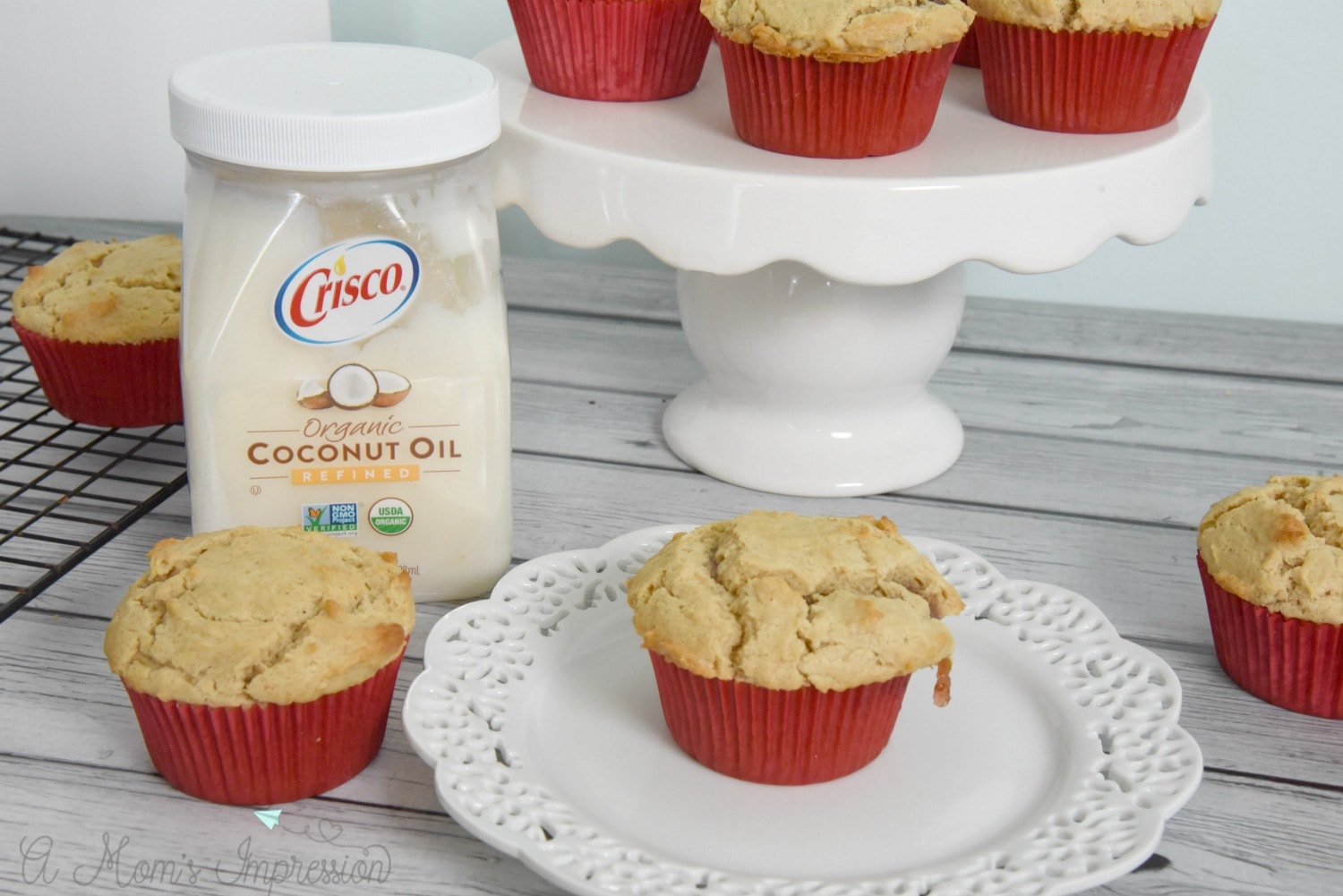 Deal Alert
Crisco® Organic Coconut Oil comes in both refined and unrefined varieties and is available at your local Target store.