My daughter is starting kindergarten this year.  She is feeling a little apprehensive and I really want her to get excited about her new adventure.  I thought about the idea of making her some fun back to school desserts to have after her first day to celebrate.  These adorable Pencil Twinkies are perfect.  They are quick and easy and are sure to put a smile on her face when she gets off the bus on her first day.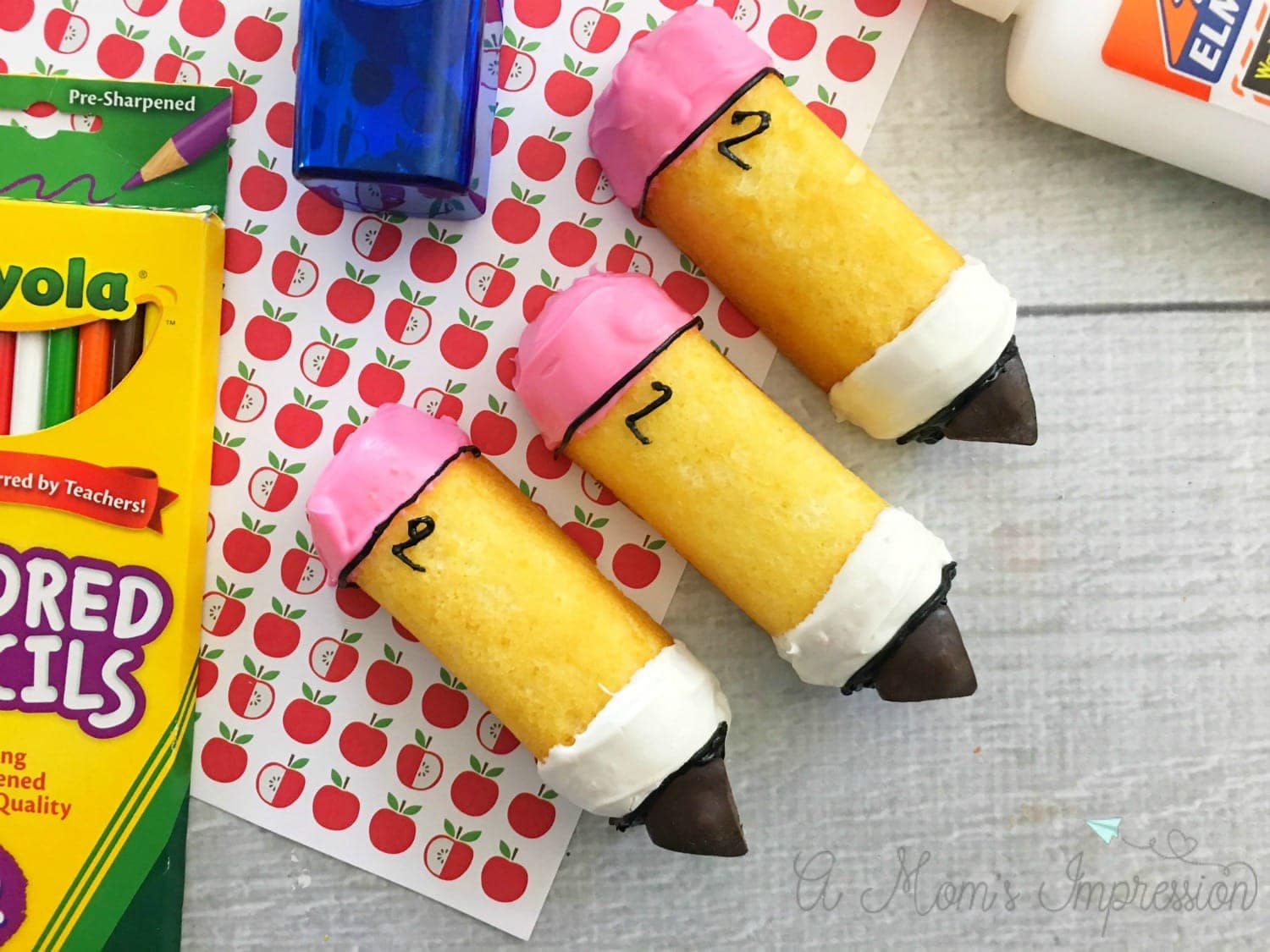 Back to school treats don't have to take up a lot of time.  These are put together with a lot of help from the grocery store in about 5 minutes. A few minutes can make your kids feel like a billion dollars!
Fun Back to School Desserts – Pencil Twinkies
Ingredients
Twinkies
Wilton pink, white, and dark cocoa candy melts
Black icing
Hostess Twinkies, 2.7 Ounce, (Pack of 6)
Wilton 1911-1362 Candy Melts, 12-Ounce, Pink
Wilton Candy Melts, White, 12 oz.
Wilton Dark Candy Cocoa Melts, 12-Ounce
Wilton Black Gel Tube, 0.75 Oz.
Directions
1. Lay out a piece of parchment paper.
2. Into separate microwave safe bowl's, heat 1 cup of each pink and white candy melts on 50% power for 2 to 3 minutes, stirring every 30 seconds until melted.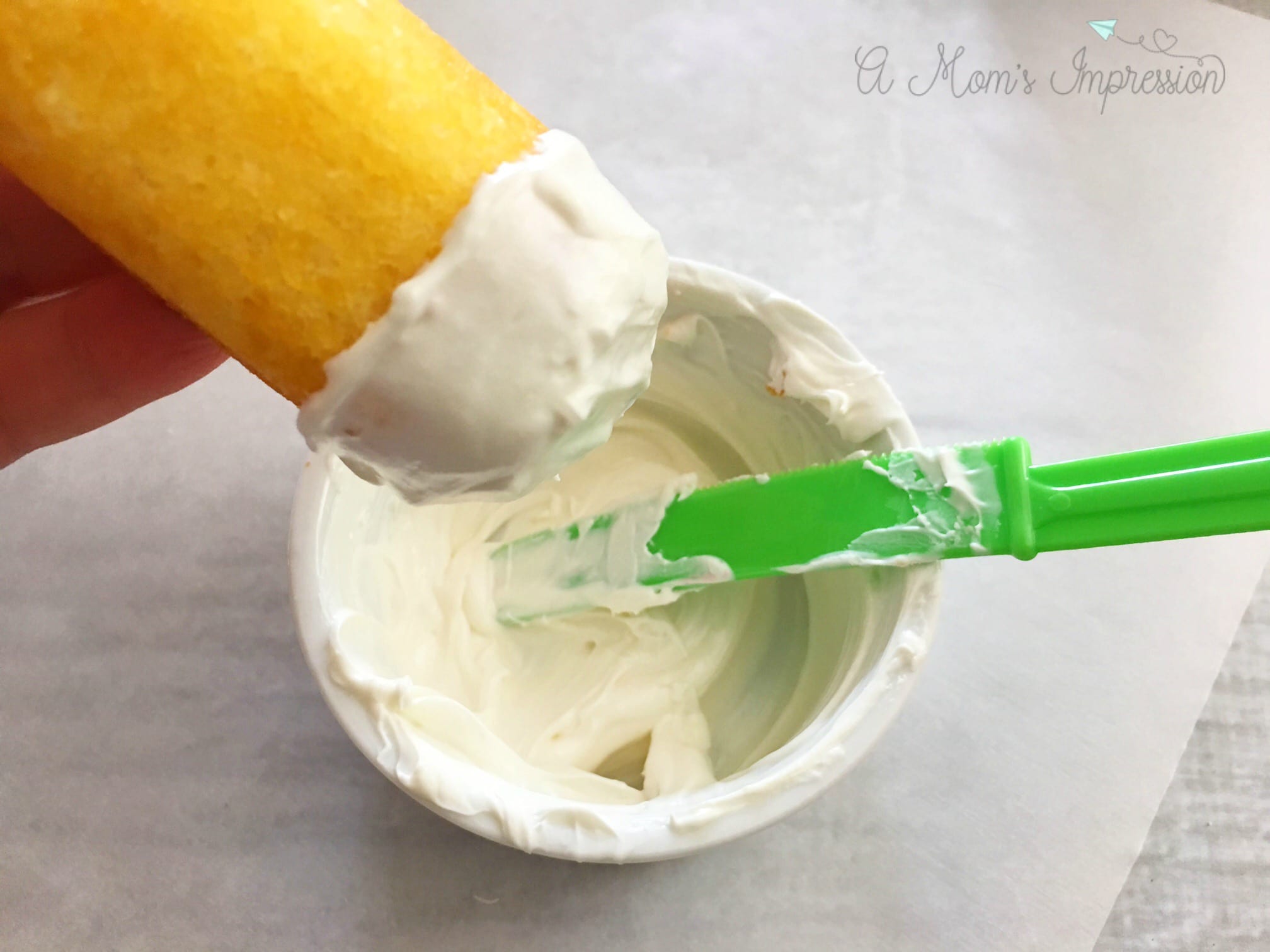 3. Dip one end of your Twinkie into the melted pink chocolate and the other end into the melted white chocolate and smooth out with a knife to ensure the ends are completely covered.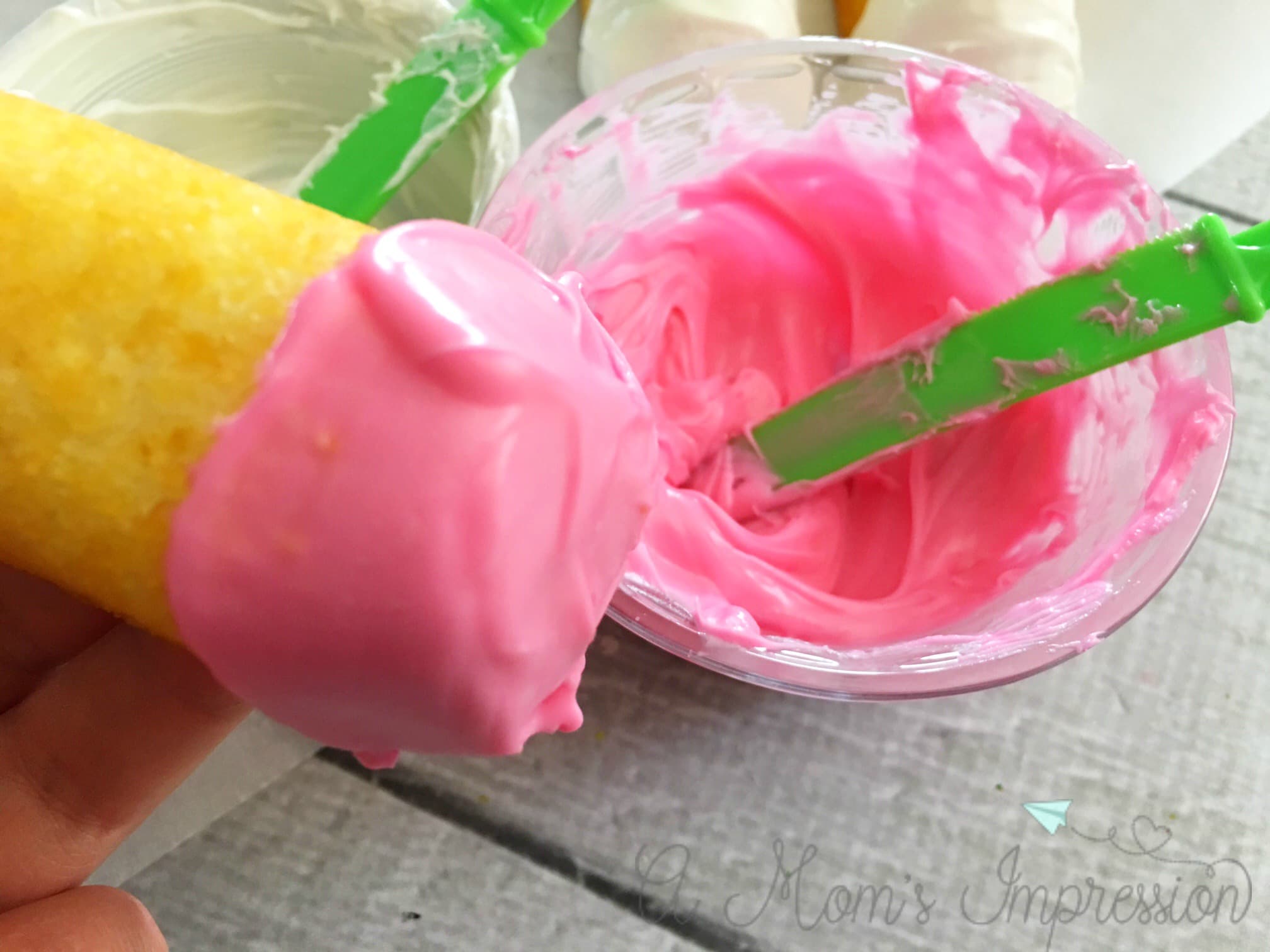 4. Squeeze the black icing tube into a decorating bag and cut a tiny tip off the end.
5. Use your black icing bag to draw a line under the pink eraser tip and a black triangle on the white pencil end.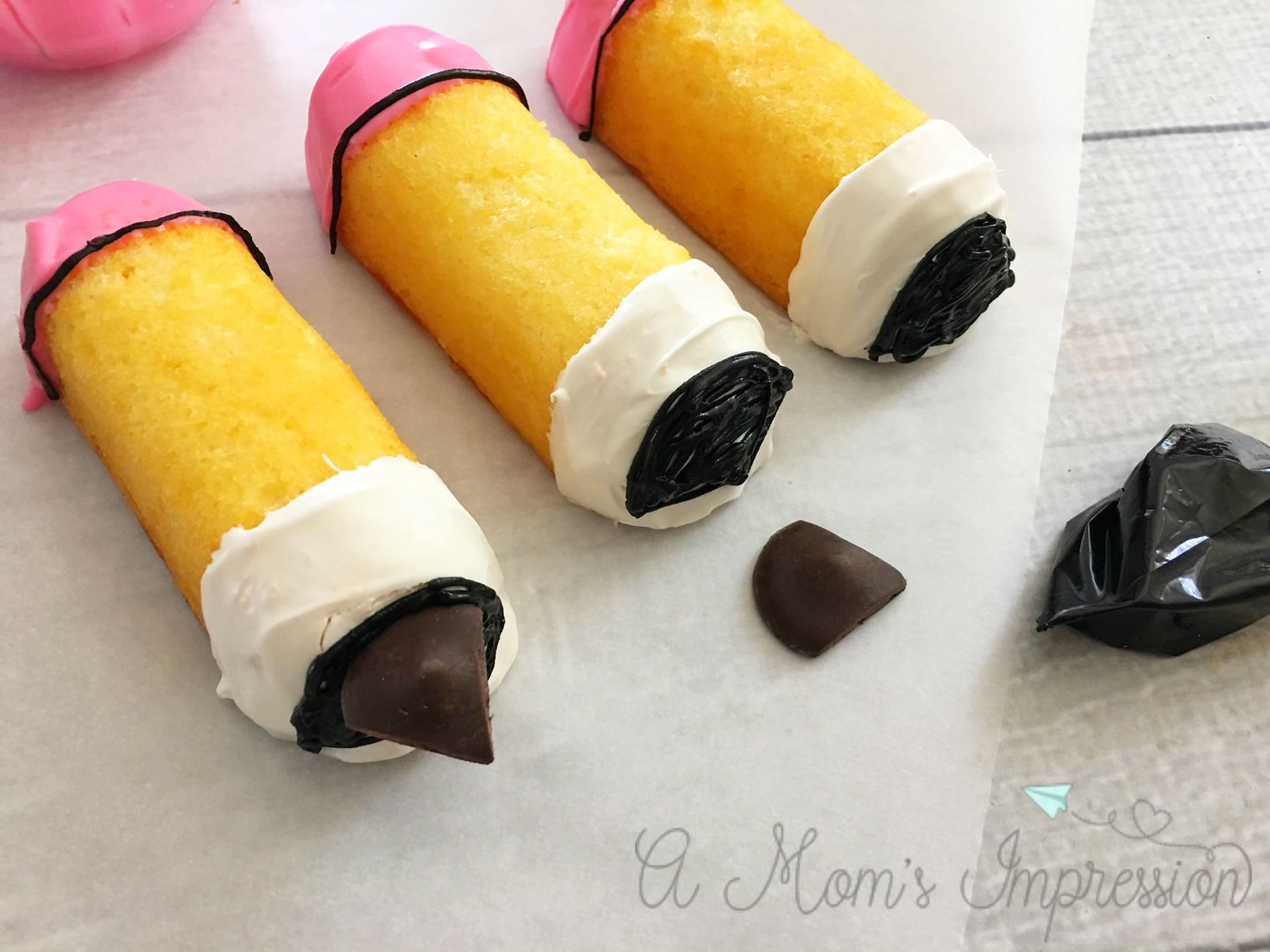 6. Use a pair of kitchen scissors to cut a dark chocolate candy melt into a triangle and stick the long end into the bottom black icing on the end of the Twinkie. You could also use a Hershey's Kiss if you have one.
7. Use your black icing bag to draw a number 2 under the eraser.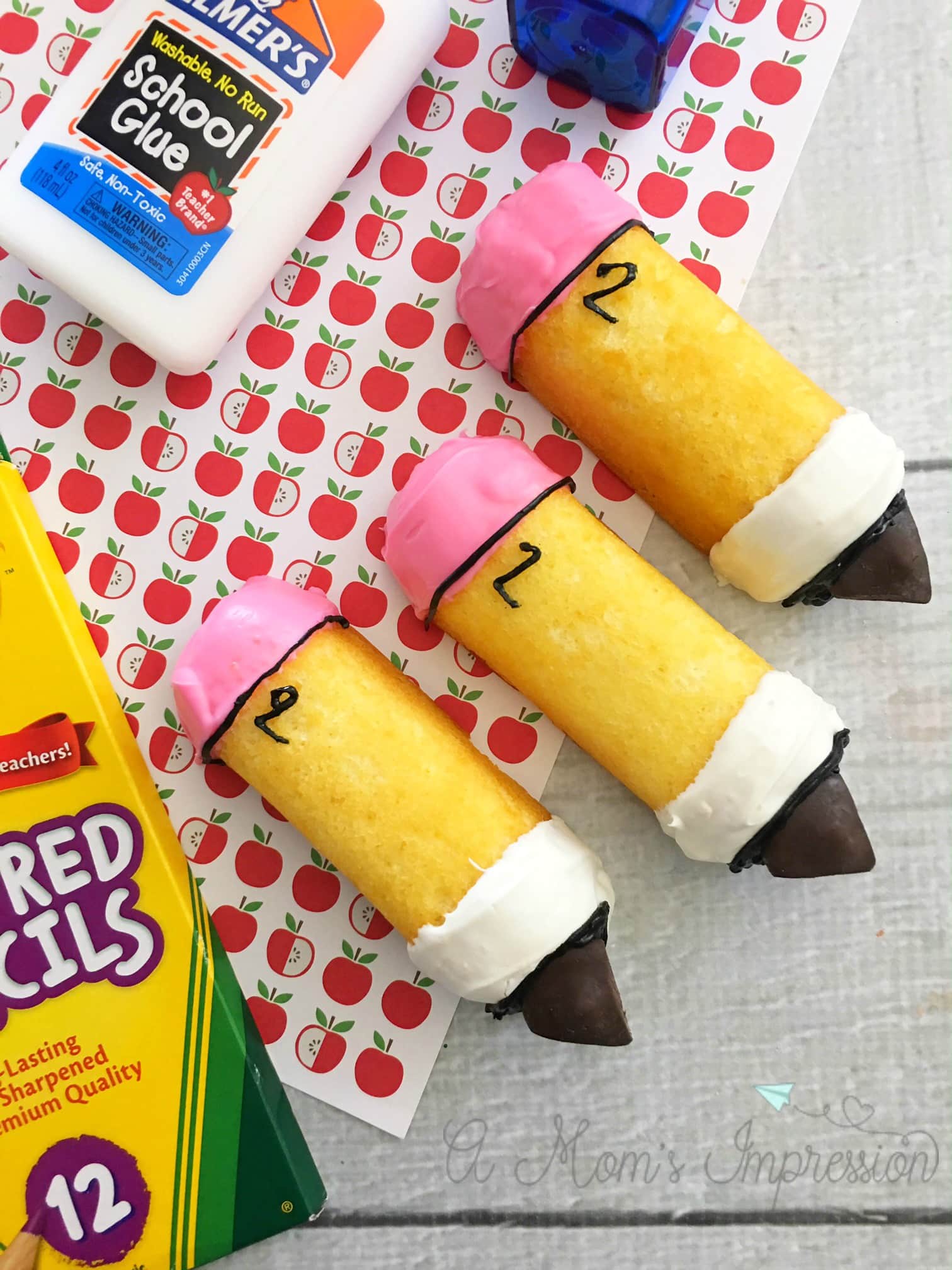 Share these Twinkie Pencils with your Friends
If you love this idea, please share with your friends by pinning this post or sharing on Facebook, I would really appreciate it!


More fun back to school ideas:
With the big day approaching, I thought it would be fun to share some more fun back to school ideas!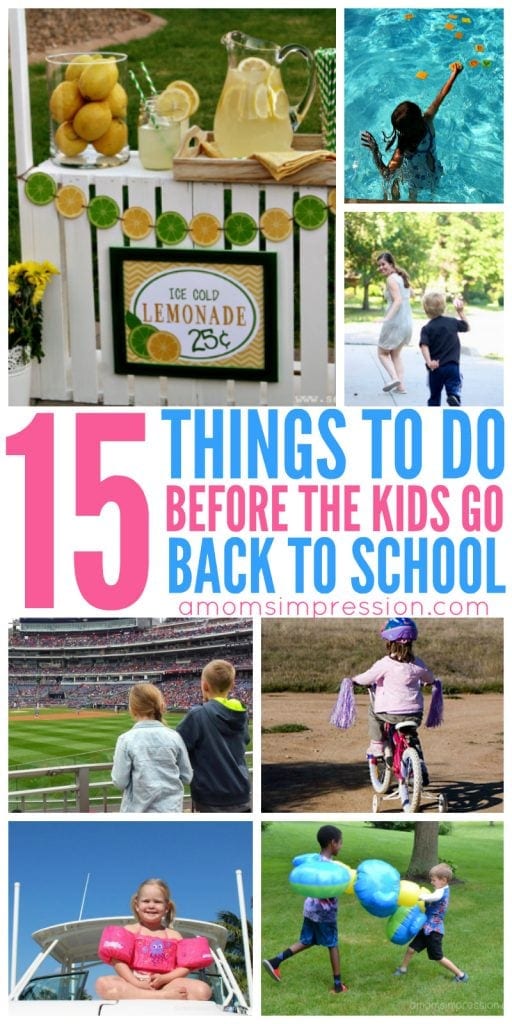 Activities to do before school starts.