This adorable ocean party is filled with Under the Sea Party Ideas and would be perfect for a little girl's Little Mermaid themed party!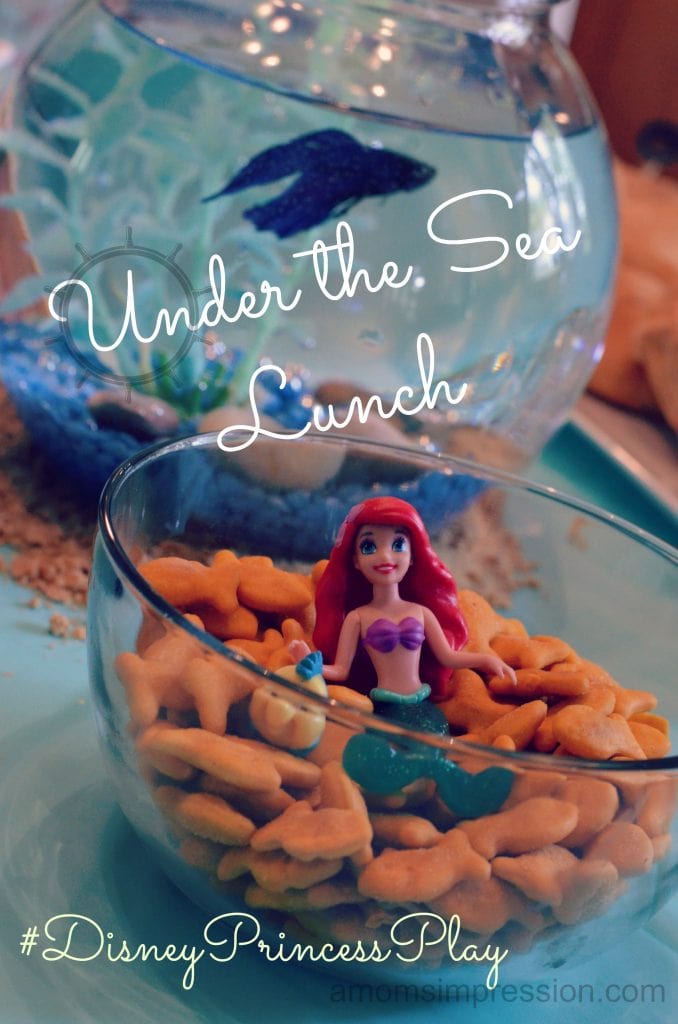 Every year my family gathers for a fundraising event to benefit a special little boy. It has become a huge family event with both my husband's band and my brother in-law's band playing for the crowd.  In fact, the event is organized by my sister-in-law and her boyfriend, Brian.  I wanted to do something fun for the family before the event, so I decided to throw an end of summer Under the Sea luncheon with the help of the Disney Princesses.
Under the Sea Party Ideas
Seeing how the boys got to have their Monsters University themed sleepover, I decided that this party will feature products that I know the little girls in my life with love.  Of course, I had to go shopping for some Disney Princess dolls and decor!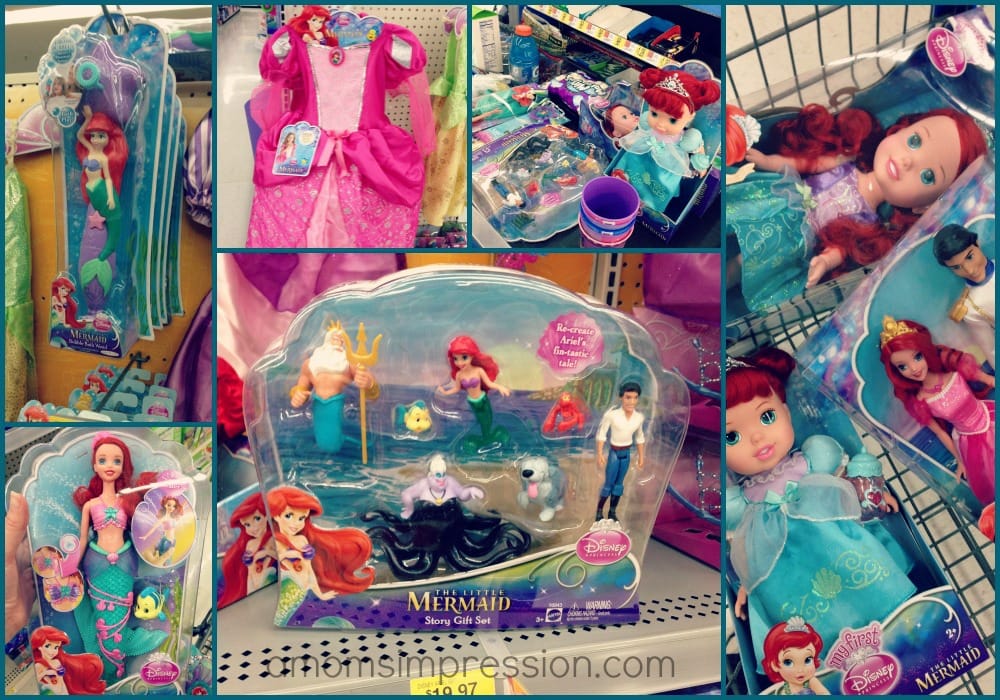 I used these fun The Little Mermaid toys as decorations for the food table.  There are a lot of fun little toys that you can use to decorate with and then your kids can use to play with after the party!
Melissa & Doug Disney Ariel Magnetic Dress-Up Wooden Doll Pretend Play Set (30+ pcs)
The First Years Disney Baby Bath Squirt Toys, The Little Mermaid
Disney Princess Favorite Moments Mermaid Doll 7-Pack – The Little Mermaid Sisters
Disney Princess Ariel and Her Sisters Playset, 3-Pack
While I knew the girls would love the under the sea party themed lunch, I also had a surprise for my son.  My husband and I want to teach Jonah about responsibility.  After a lengthy discussion we thought a good way for him to experience being responsible would be to take care of a pet… a small pet!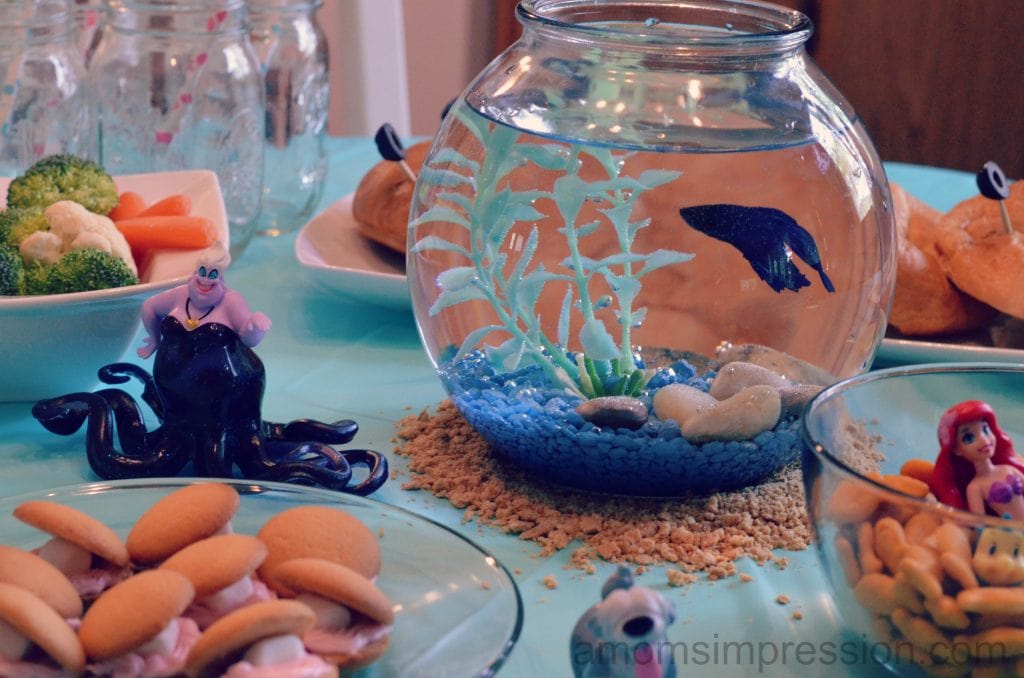 We got him a fish!  He was the perfect centerpiece to our Under the Sea Party!
Under the Sea Party Ideas – The Food
In addition to our new family member, I created some fun food items that were inspired by Disney's Little Mermaid.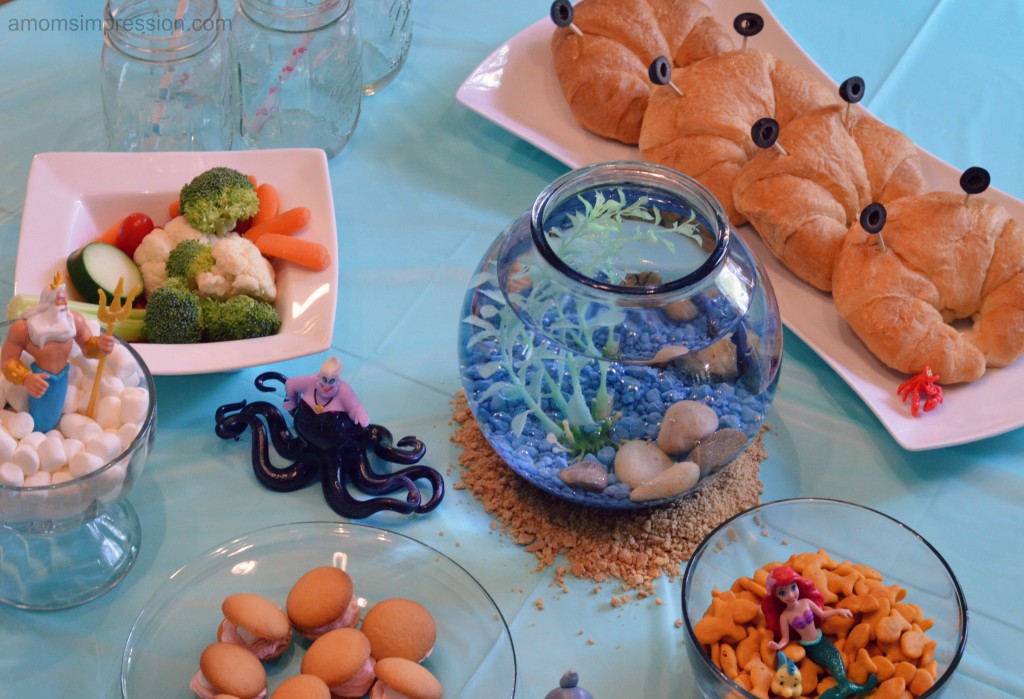 The Little Mermaid Story set was perfect to enhance our decor.  The little toys made appearances throughout the meal.  Both of my kids love playing with them.  Currently, they have made their way into the kids' bathtub.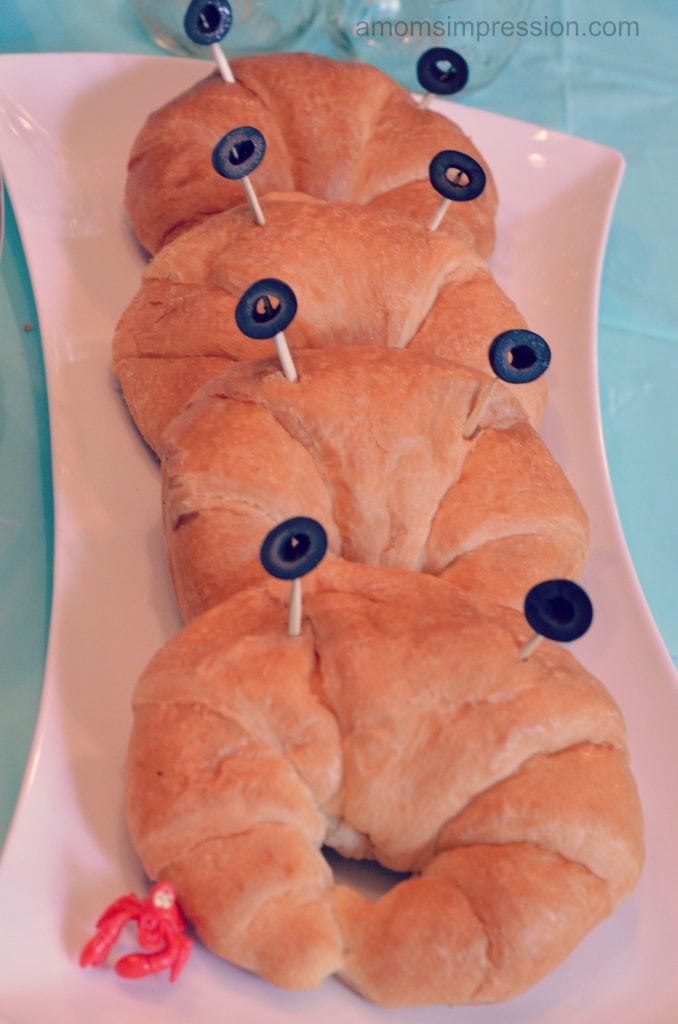 These crab crescent rolls were cut for sandwiches.  I had a spread of meats and cheeses for everyone to create their own sandwich.  I find that this works the best for our family as there are a lot of picky eaters.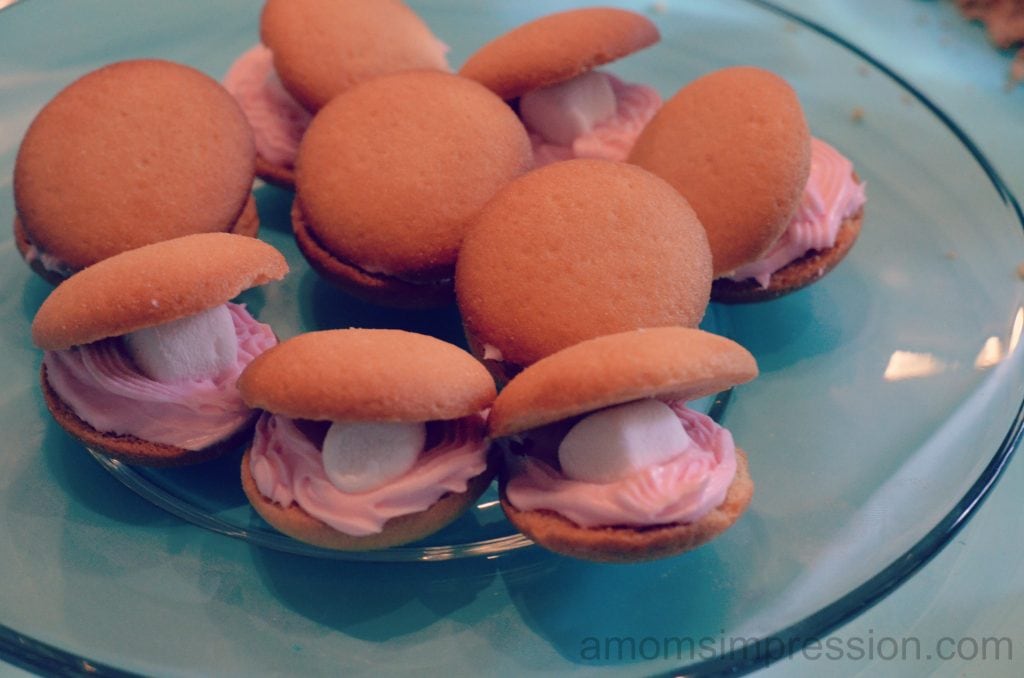 These oyster cookies were super simple to make yet they make an adorable dessert for the kids!  Like an Oreo, my husband and I debated on the best way to eat them.  My husband was a fan of just tossing the whole thing in his mouth and munching away.  Sugar overload!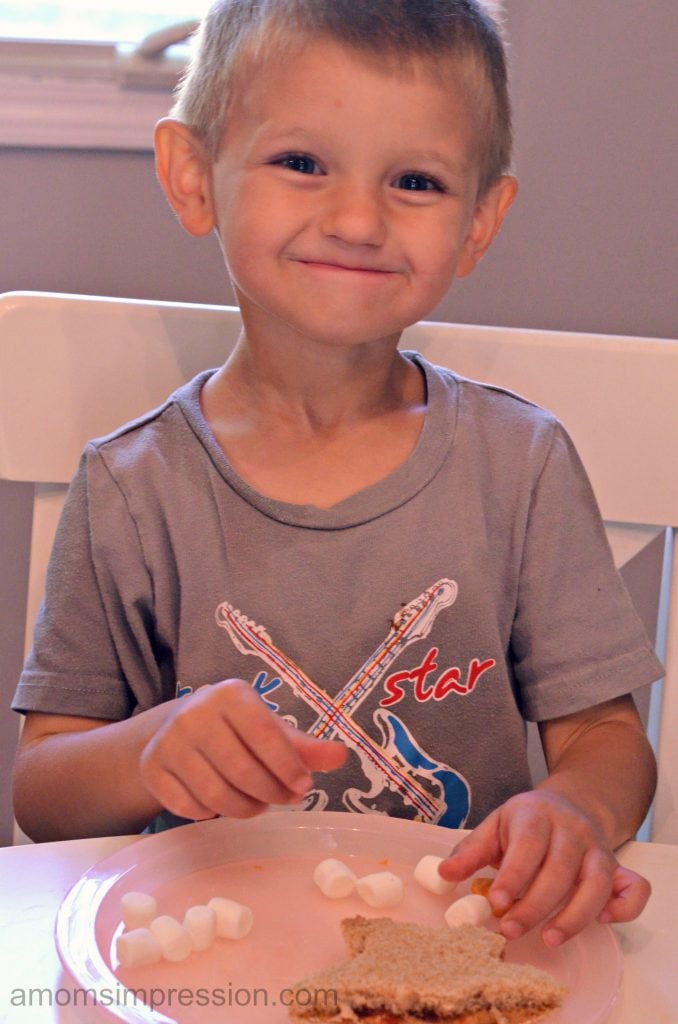 Speaking of picky eaters, Jonah ended up with a peanut butter and jelly sandwich.  I cut it into a starfish shape so he could join in the fun!  He was such a happy little boy and couldn't stop talking about his new pet!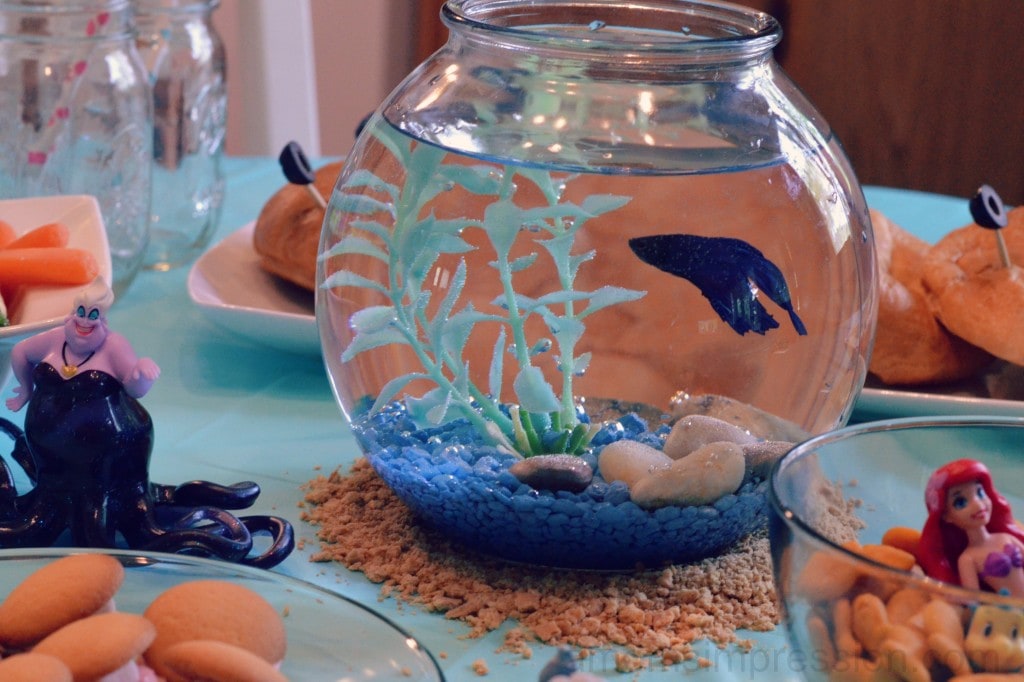 He ended up naming him Jake, and I am happy to report that he has made a very good pet owner.  He feeds his fish every night and loves to watch him swim around before he goes to sleep.
Under the Sea Party Ideas – The Activities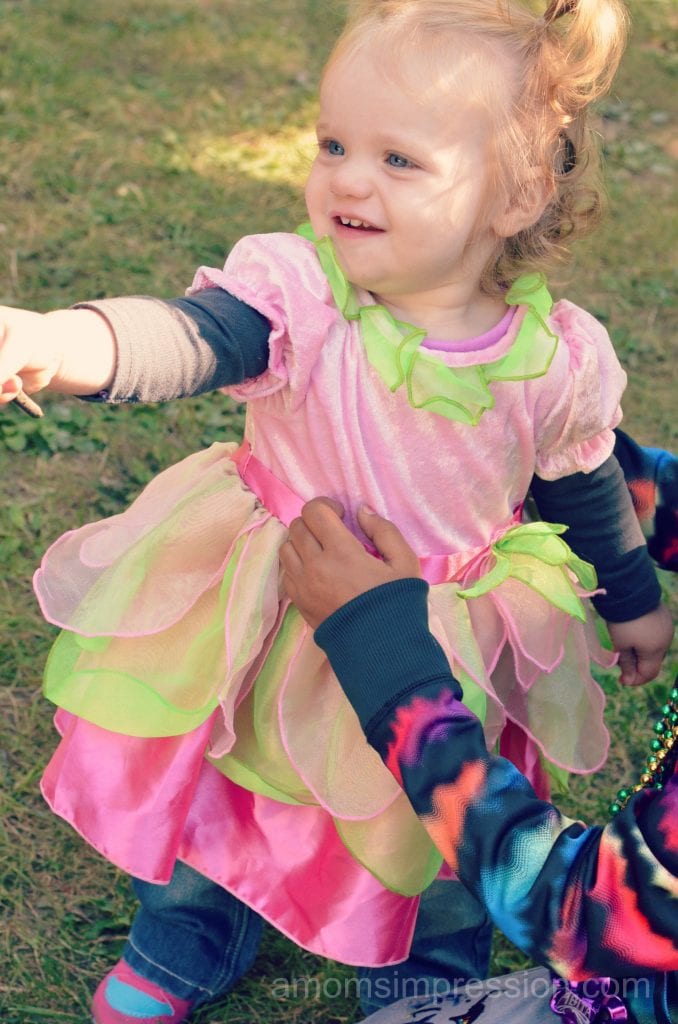 My daughter dressed up in her Princess dress for the benefit.  We brought along her Disney Princess wands as well as the Ariel dolls for the girls.  To my surprise, everyone did a great job sharing.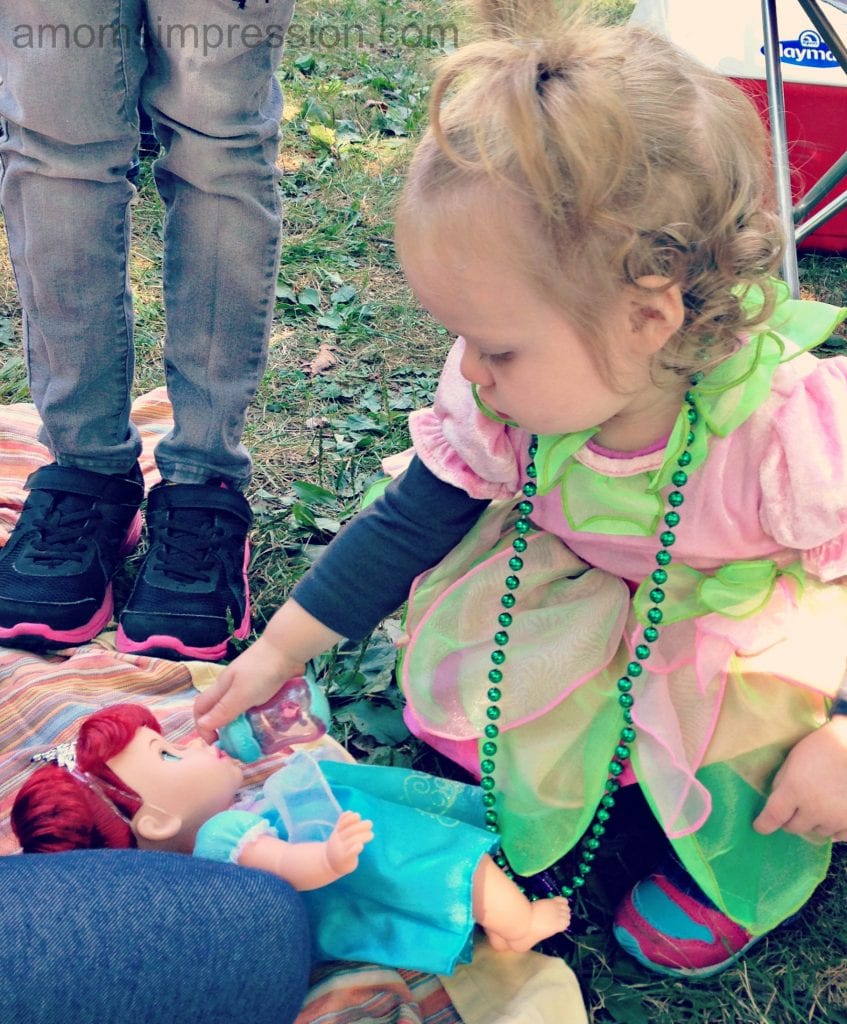 They had a great time playing with the different Ariels…  I bought this doll and it was perfect for the toddlers.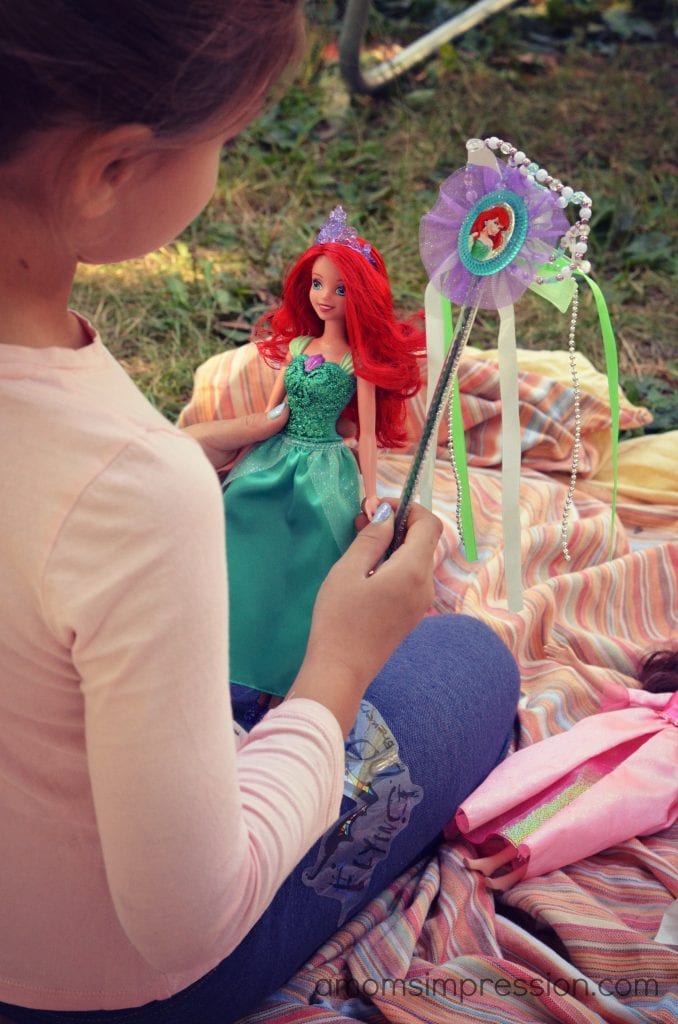 We also had some dolls that were a little more involved for the older girls.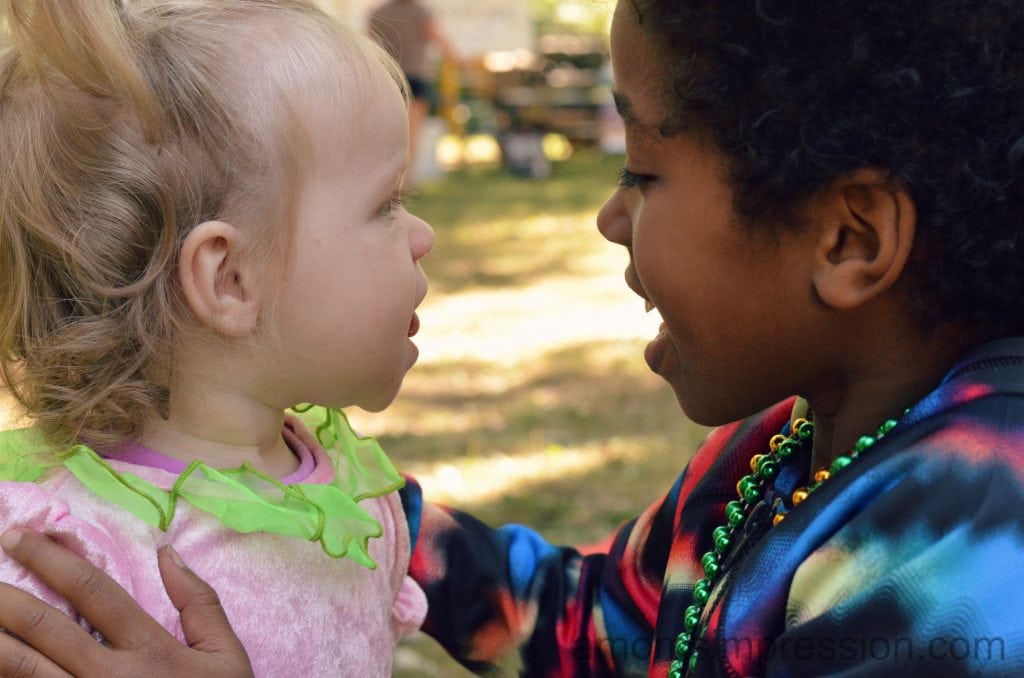 It was a perfect afternoon to celebrate the end of summer.  We had great music, great family, great food and great fun.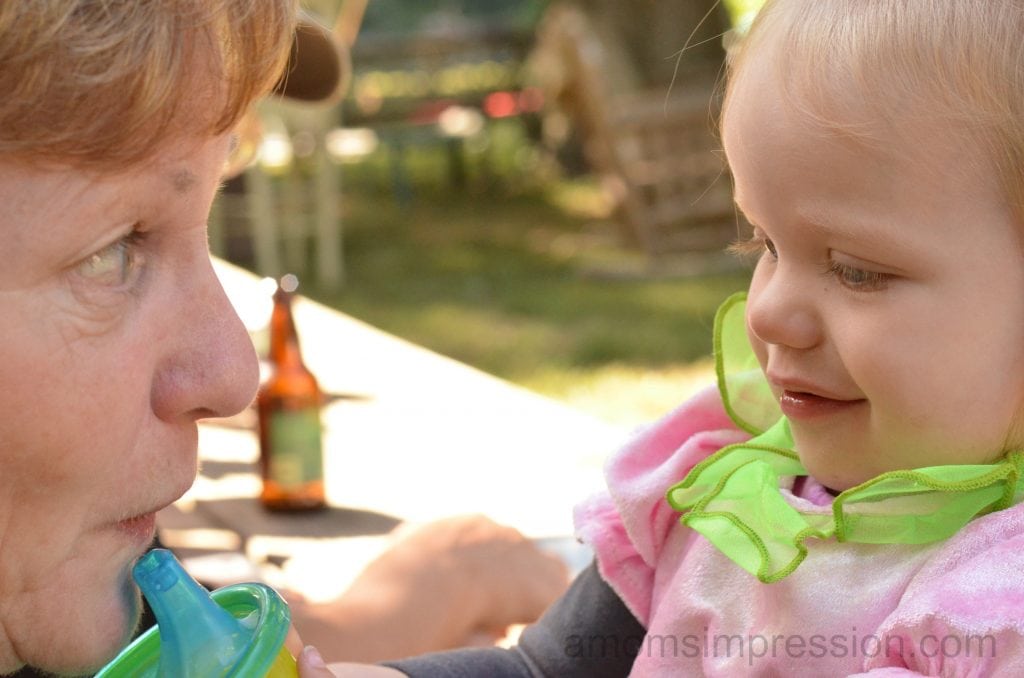 The benefit was a huge success.  Caroline even made it up on stage while daddy was playing guitar!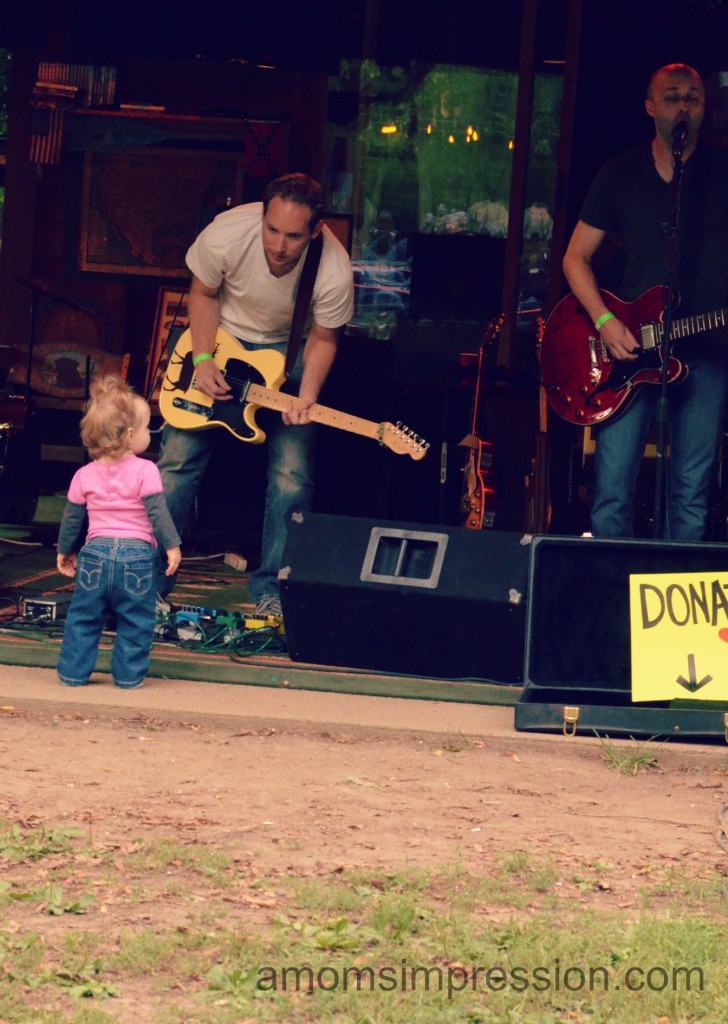 I think she is going to be our future musician.  For now, I love that she is my little princess!
We had a fantastic time at our #DisneyPrincessPlay family lunch.  Visit The Sea Pinterest Board for more great The Little Mermaid ideas!