I first tried on my first pair of Tieks shoes 83 weeks ago.  Since then, I have been asked 83 times if my Tieks ballet flats are worth the hefty price tag.  The answer to this question is going to depend on a few factors and everyone is different. Below is an honest review of Tieks by Gavrieli and everything you need to know when deciding if you should take the plunge.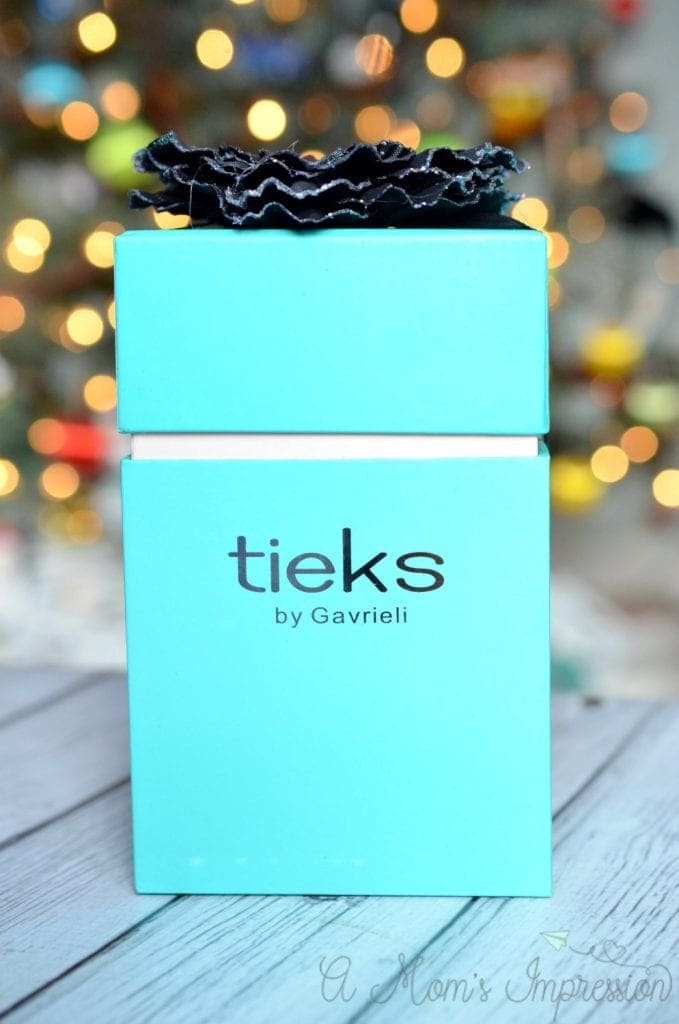 Tieks By Gavrieli
Tieks by Gavrieli are the ballet flats that almost ever woman is going absolutely crazy for.  If you look closely at the soles of the shoes around you, you won't have to search long for their trade mark blue stripe on the bottom.  It seems like everyone wants a pair, has a pair or is wondering whether or not to get a pair.  Obviously, the biggest hurdle is the price tag.  Tieks ballet flat shoes start at $175.  When I first heard that, I got a little dizzy.
That just seems like way too much for a pair of shoes.  I read a number of Tieks reviews online and they were all so positive.   So, even though I had never dreamed of paying that much money for a pair of ballet flats, I decided to try them.   I am happy to say that they are worth every penny and I know own three pairs.  So, why did this small business and owner, wife and mother of two need these very expensive shoes?  How can I justify the price tag of Tieks?  Here is why.
Tieks Review
I can break down the basic advantages of owning a pair of Tieks shoes with four main points:
They are durable.
They never go out of style.
They are comfortable.
They are perfect for travel.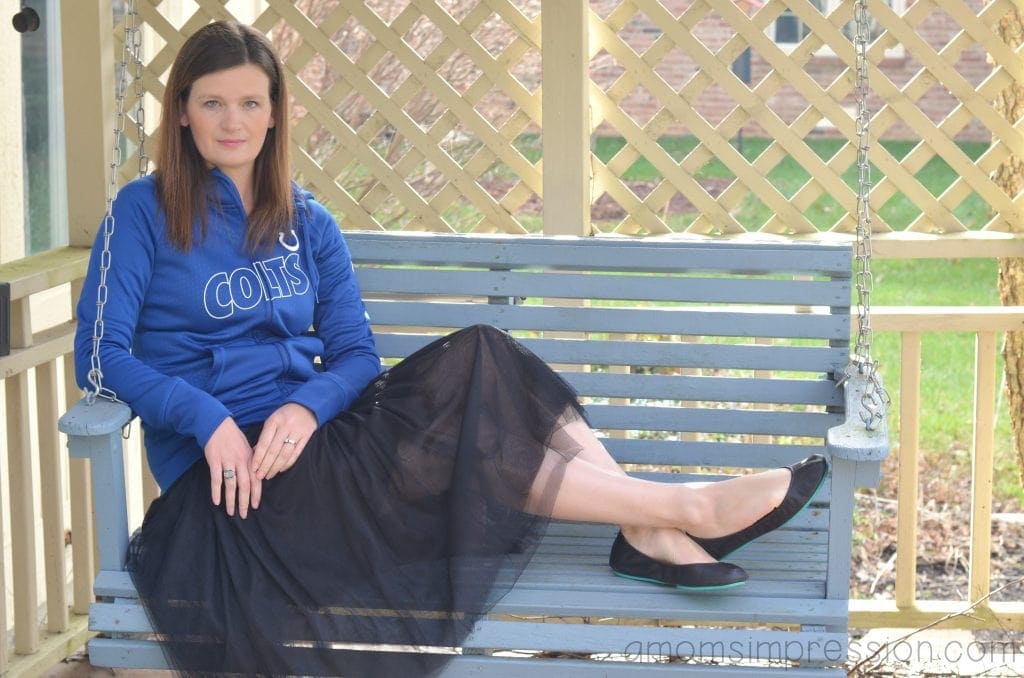 As far as durability, I used to purchase a pair of black ballet flats every August before school started.  That pair of shoes lasted me usually until the end of the school year before I had to "retire" them. I have friends that are nurses or have other occupations where they stay on their feet most of the day.  Having a stylish, comfortable and durable shoe is one of the most important investments you can make.  I was tired of buying a new pair of shoes that only lasted 9 months.  I was finally willing to spend a little more money on some shoes that would last a lot longer. So I ordered a pair of Tieks black ballet flats and never looked back!
Are Tieks Worth the Price?
As mentioned above, the durability is amazing.  It's been 83 weeks since I first tried on this black pair of Tieks and they still look good enough to wear today! The durability of these shoes outlasts any other ballet flat that I have tried, and I have owned over a dozen!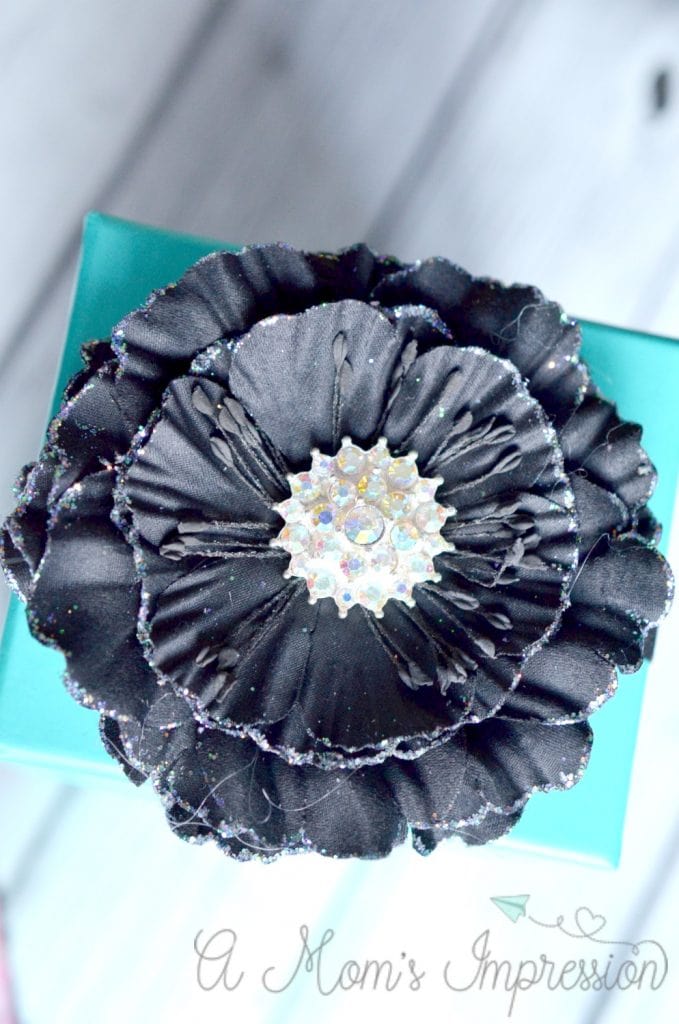 It is also the little things that you receive along with your pair of shoes.  Once you order them online (their website is so cute and user friendly), you sort of feel like you have started a relationship with them.  For instance, the company really makes you feel special in their packaging.  Your teal box is complete with a flower headband (that my daughter stole to dress up her dolls) and a personal handwritten note.  Who else does that?  I get butterflies in my stomach every time this beautiful box arrives at my door.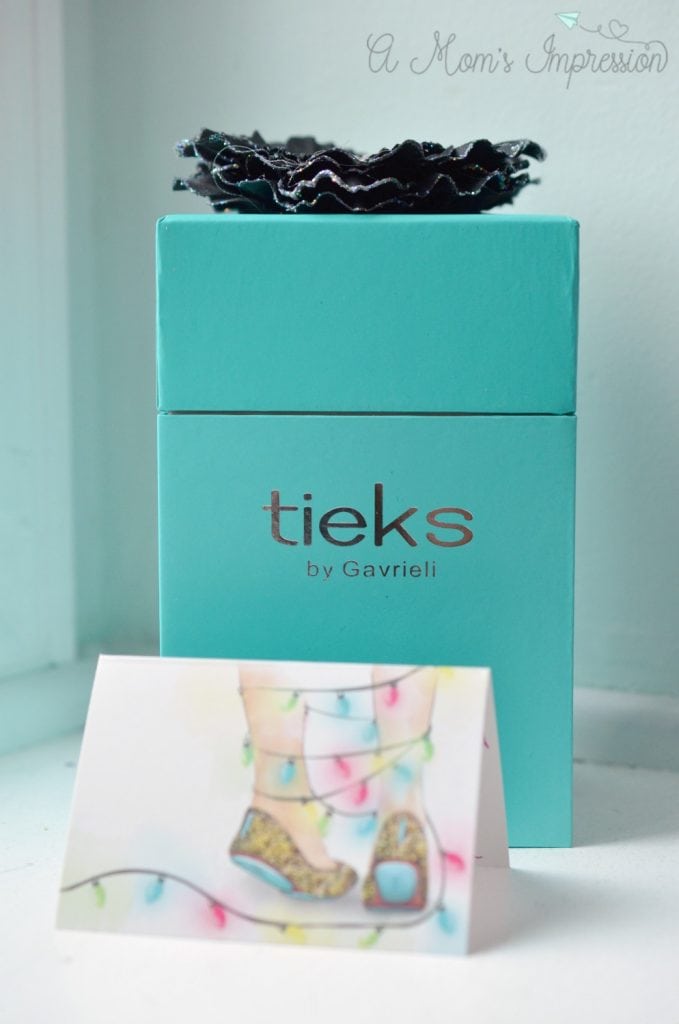 I know I have never gotten a handwritten note with any of my other ballet flats.
Another great feature of Tieks is that are foldable flats.  That famous blue bottom sole is divided in the middle, letting you fold them up and pack them just about anywhere.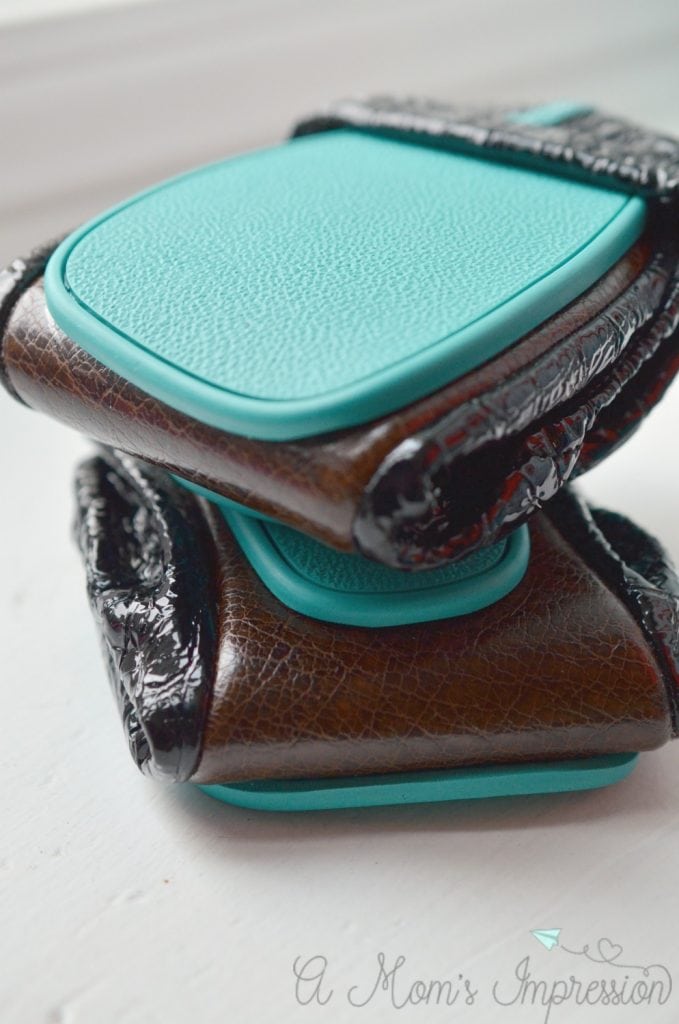 If you travel a lot, you will love this feature.  I throw them into my carry on every time I fly.  I know that if my heels are hurting I can switch into a stylish pair of flats in no time.  When I was teaching I often brought them folded up in my bag and switched into them.  Maybe you aren't sure which shoes to wear to a social function?  These foldable flats are great to have with you to call an audible if needed!
Mostly though I just wear black Tieks shoes because they go WITH EVERYTHING!  The classic style makes them perfect to wear with skirts, dresses, leggings and even jeans! They are the most versatile shoe that I own.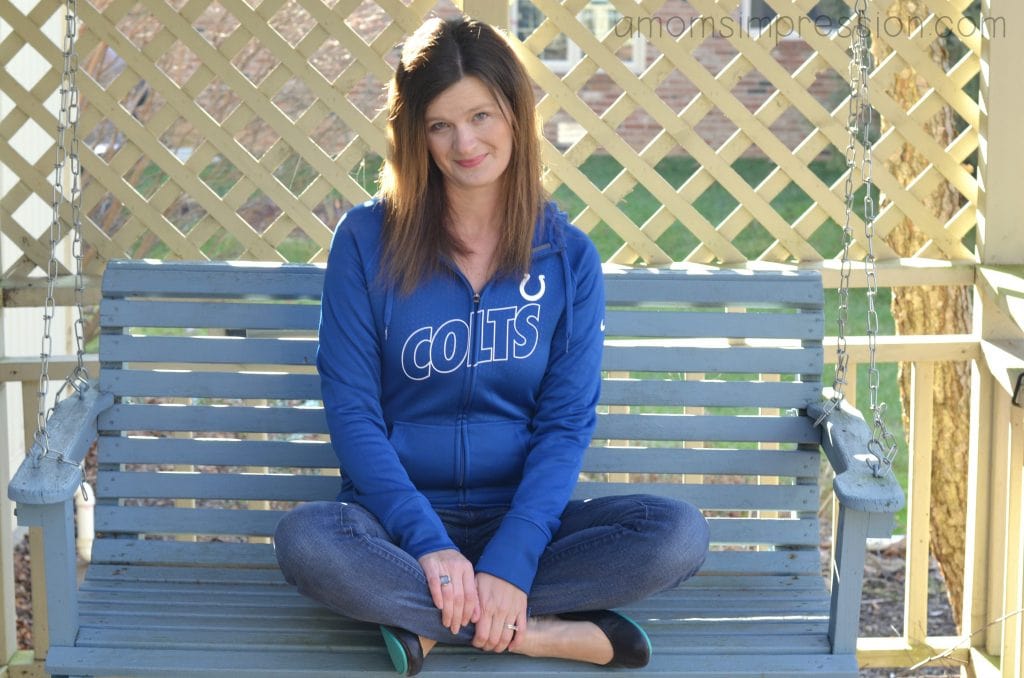 The other thing that I love about Tieks shoes are that they are extremely comfortable.  I was a little worried about this since I have had some issues with my arch in the past, but I didn't need to worry. In fact, the only time my feet have hurt wearing Tieks was when I walked over 15 miles at Disney World in one day. I really doubt that had anything to do with the shoes because what other flat could you wear to Disney and have these amazing results?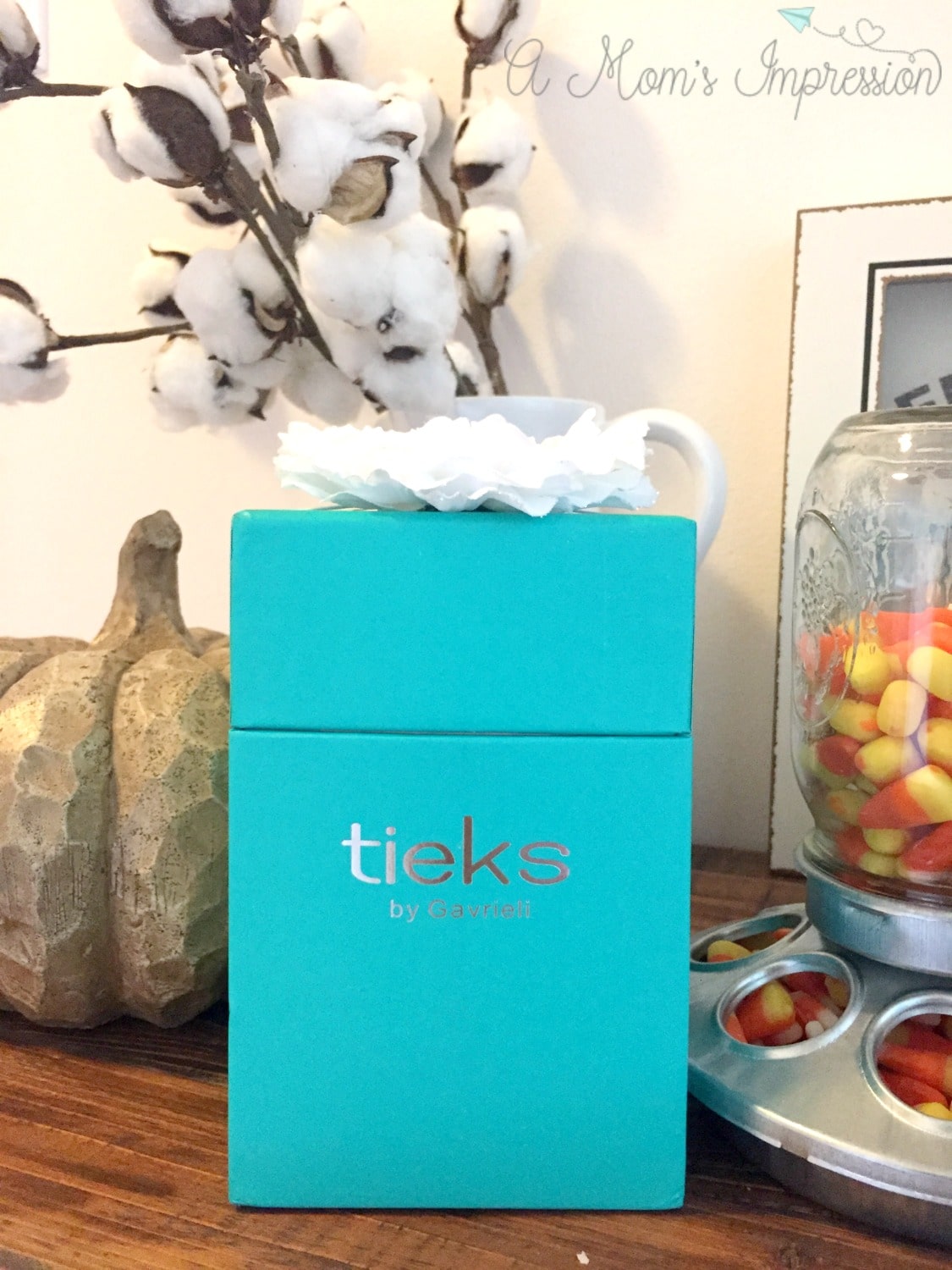 Since my first pair of Matte Black Tieks, I have invested in the Ballerina Pink, Obsidian Black, Cardinal Red, and my newest pair, Fuchsia. These classic styles and colors have complemented my wardrobe and will never go out of style. I know I will be enjoying these Tieks shoes for years to come.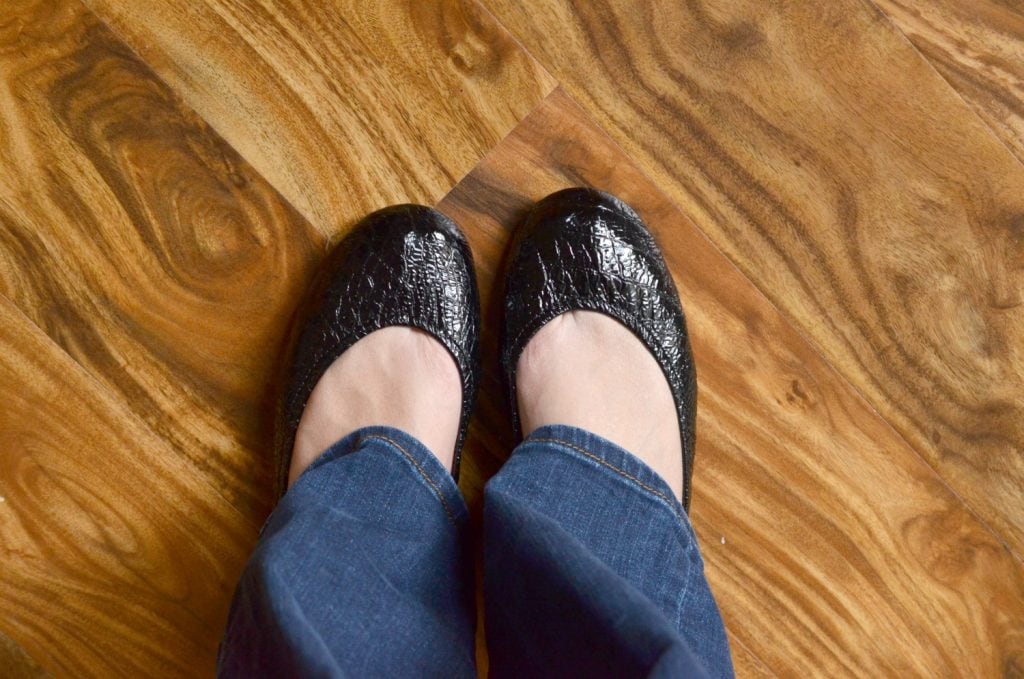 Tieks are crafted from luxurious Italian leather and textiles and come in over 58 different styles.  They also have vegan options in case that is a concern or yours.   There is a print, patent or classic Tieks shoe for everyone.  Now that I have covered my basic needs I am going to start collecting some pretty prints and pretty colors like the Fuchsia pair I have had my eye on for some time now! (Update, my husband bought me these for Christmas…. he is a keeper!)
Tieks Customer Service Reviews
You can only purchase Tieks online.  You don't need to worry about not being able to try them on because they have the best customer service I have ever seen.  There was the tiniest flaw with my first pair of shoes that I noticed after I had worn them and they not only sent me a new pair right away, but they sent me a return label for the first pair!  I was so amazed.
I was also worried about the fact that I can go between two sizes and they don't have half sizes available.  If this is you go with the smaller size. For instance, I usually wear 9 – 9 1/2 in women's flats.  I went with the 9 and had no issues at all.  They mold to your feet making them extremely comfortable.
Since my black pair, I have had to break in a couple of my other size 9 Tieks. To do that, I simply wore socks with my flats for a couple of days and that did the trick. As long as you don't wear them outside, you can exchange your Tieks for a different size without any issues.  This company is extremely flexible and easy to work with.
Gavrieli Foundation
So, just in case you need another reason to order yourself a pair of these wonderful shoes.  Also know that the Gavrieli Foundation works through donations with Kiva to help support female entrepreneurs around the worlds. So far, the have donated over $10,000,000 to over 55,000 women in 70 countries!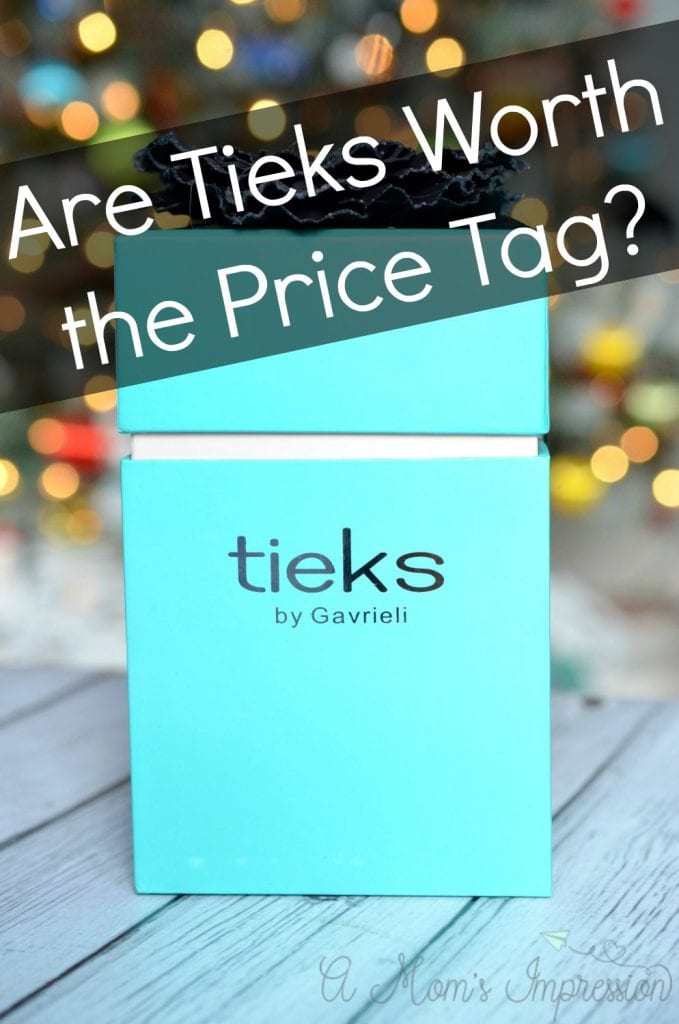 So, are Tieks Worth it?
Absolutely!
I can't wait to get another pair… maybe a print this time?
9/3/19 Update:  Since writing this post, I have purchased several more pairs of Tieks shoes. I did wear out my first and second pair of Matte Black Tieks and the Ballerina Pink. I wore a hole above my big toe in both shoes but this was after wearing them for years.  I have probably worn this pair of Obsidian Black about the same as that first Matte Black and they are holding up much better.  My collection contains  over 9 pairs now and I am very happy with them. I will be writing a post soon about how I am taking care of my Tieks shoes and how I am reinforcing my toe box to ensure that I don't wear holes through any more of my pairs of Tieks.
You can see all the styles and purchase your own pair online at Tieks.com.