This Dr. Seuss The Cat in the Hat Treats post may contain affiliate links. Thank you for supporting our website.
I remember reading Dr. Seuss' The Cat in the Hat when I was a little girl. My grandparents would always read stories to us when we went over to their house to stay and this was one of my favorites. Dr. Seuss brought us a lot of amazing adventures and that is why we celebrate his birthday every March 2 on Read Across America day.  When I was teaching I made a big deal out of this day.  We would do Dr. Seuss themed activities all day long. One of the activities we did was making The Cat in the Hat treats very similar to these ones. Even the littlest of readers can get involved in this quick and delicious activity.
Ferrara Candy Ju Ju Coins (Cherry)- Retro Candy (2.5Lb)
I was really excited when I recently found these Cherry JuJu coins on Amazon because the entire package contains the red coins necessary to make these Cat in the Hat treats. No more buying a package of candy and only being able to use the red ones. This is a lifesaver if you are making several of these for a classroom or a group of kids.
The Cat in the Hat Treats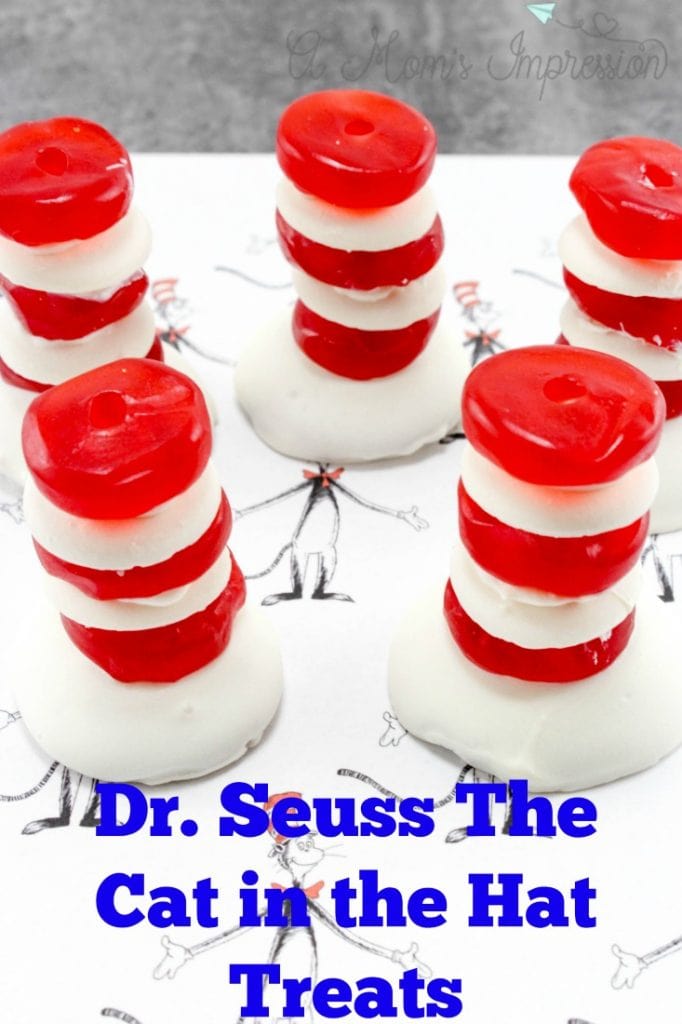 Ingredients
LifeSavers Gummies Candy 5 Flavors 13.0 oz. (Pack of 2)
Wilton White Candy Melts, 12-Ounce
Keebler Vanilla Wafer Cookies – 12 oz
Vanilla Wafer Cookies
White Chocolate Candy Discs
Red Gummy Lifesavers or Candy JuJu coins
Directions
1. Take the white chocolate candy discs and put in a microwave safe bowl. Microwave for 30 seconds, then stir. Continue to do this until discs are all melted.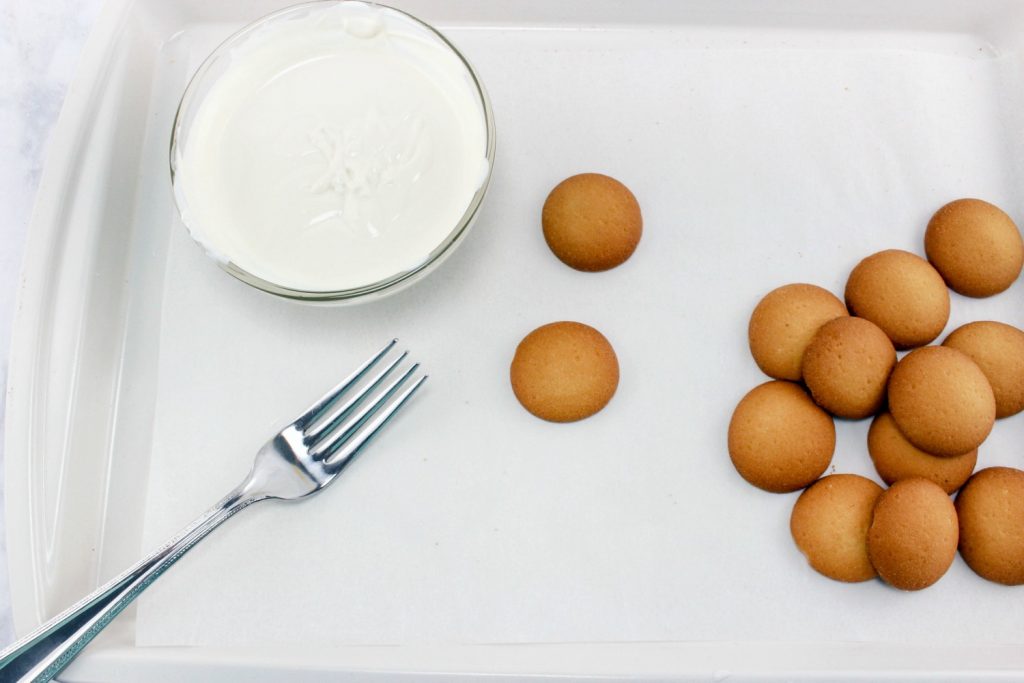 2. Dip each cookie until fully coated. Lay cookies on a parchment lined cookie sheet.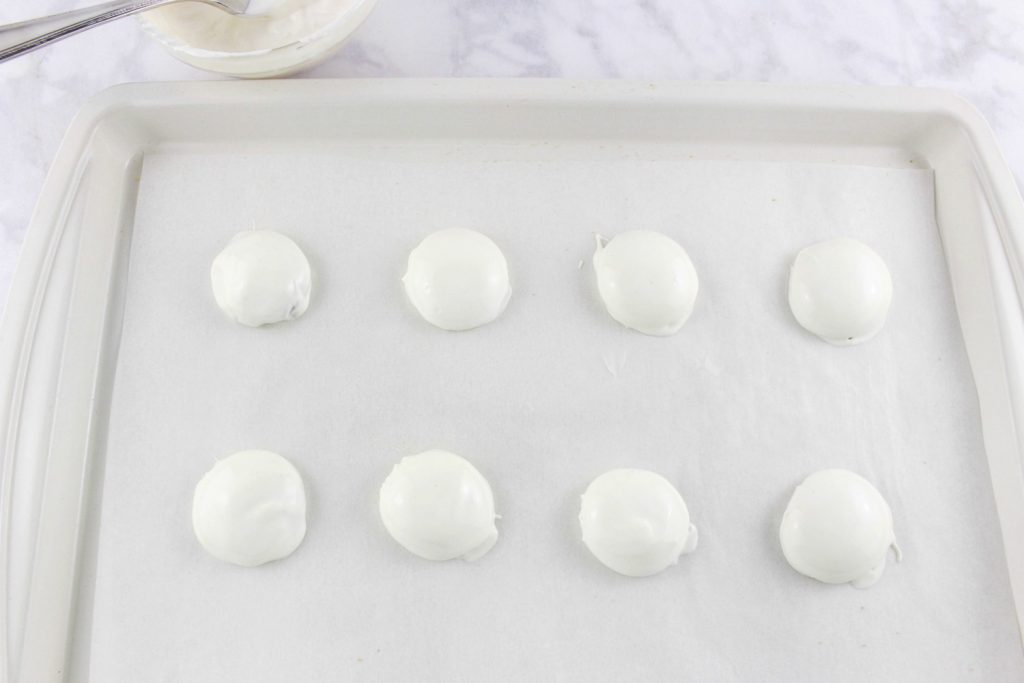 3. Place one red lifesavers on top of each cookie. Refrigerate about 5 minutes.
4. Using the extra melted chocolate, put a dot on a candy disc and set on top of the lifesaver on each cookie. Refrigerate about 5 minutes.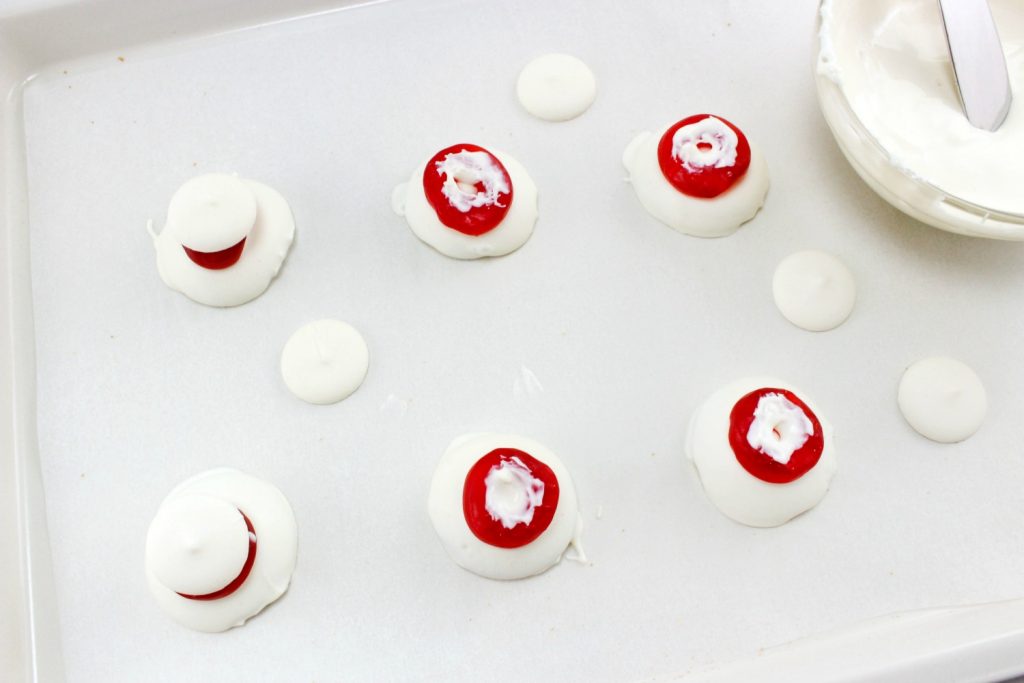 5. Repeat steps alternating between lifesavers and candy discs until each cookie has 2 candy discs and 3 lifesavers, the third lifesaver being the top of the hat.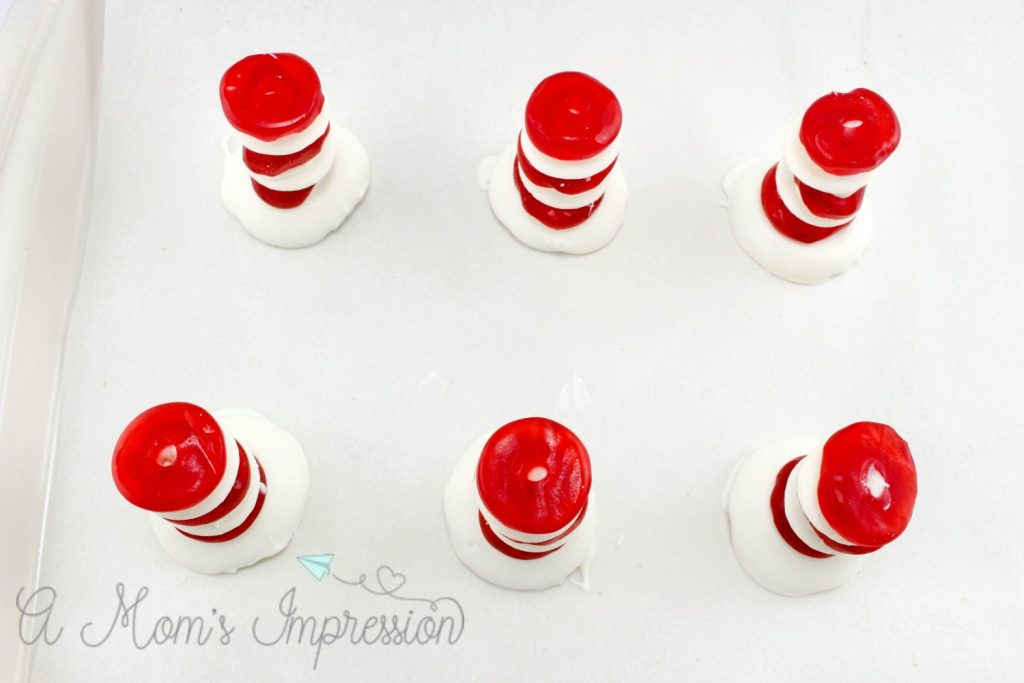 6. Enjoy!
These adorable The Cat in the Hat treats don't have to be just for Read Across America Day, you can enjoy making them for any Dr. Seuss themed parties. They would also make cute The Cat in the Hat party favors for an open house at school or a reading book club.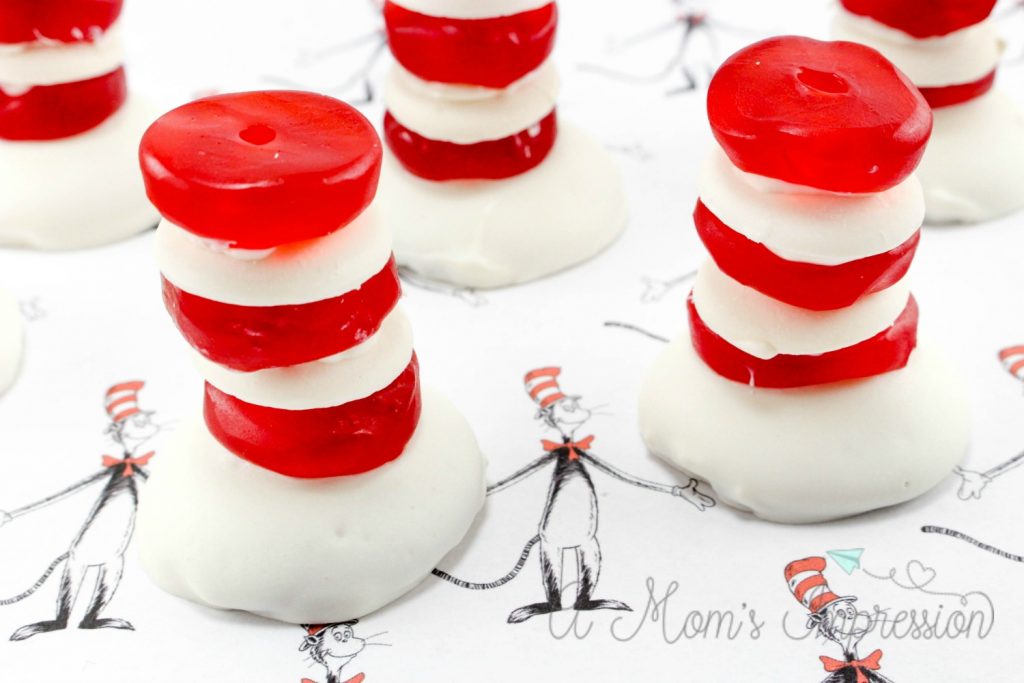 Do you do anything special for Dr. Seuss day at your house or in your classroom?  Be sure to check out our One Fish Two Fish craft idea and our Oh the Places You'll Go Cupcakes for more fun with your kids.