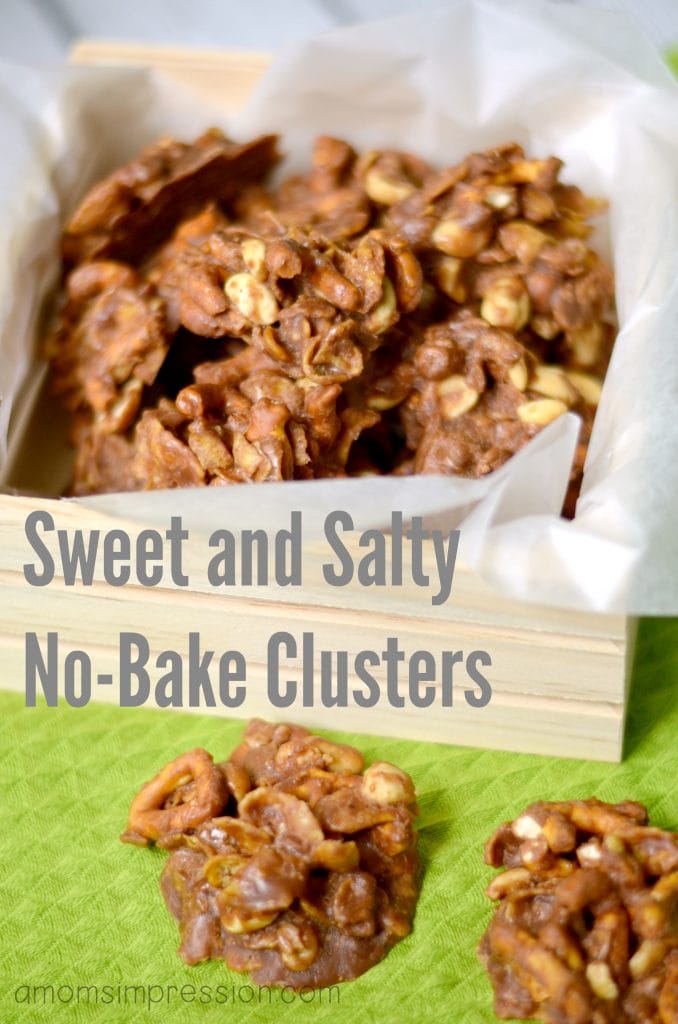 This summer the kids and I have been busy in the kitchen.  One thing we love to do together is to bake and make some delicious treats to give to family and co-workers.  I look for recipes that my kids can help me make and no bake cookies are perfect!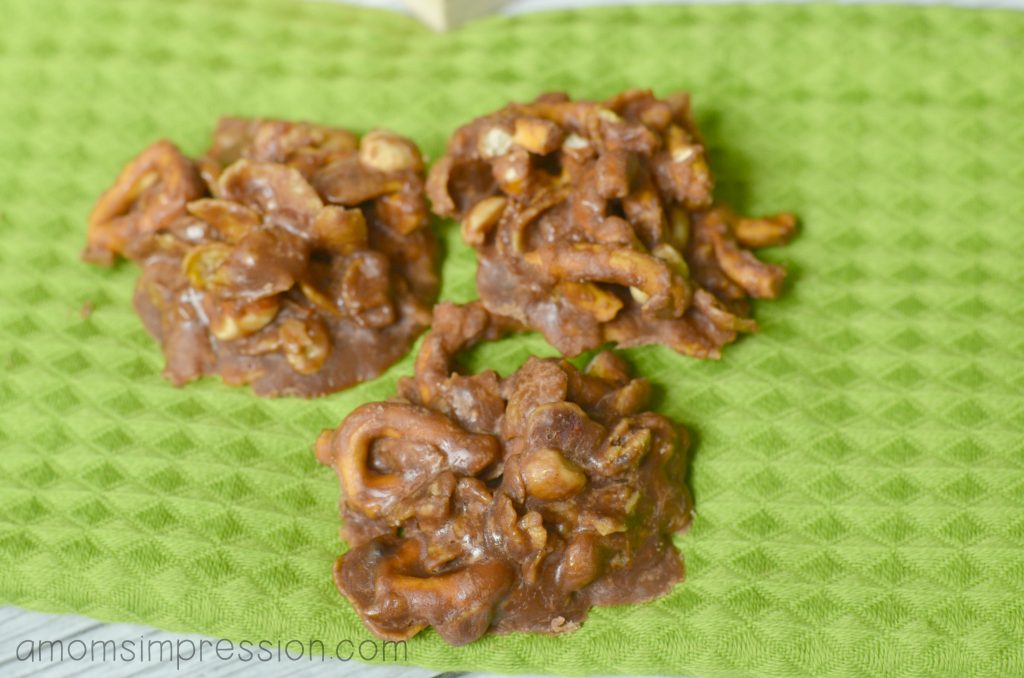 Recently we were sent a box of Honey Bunches of Oats to create a treat with.  When I visited HoneyBunchesofOats.com I found a great recipe for these Sweet and Salty No-Bake Clusters.  We had everything in the pantry so we gave it a go!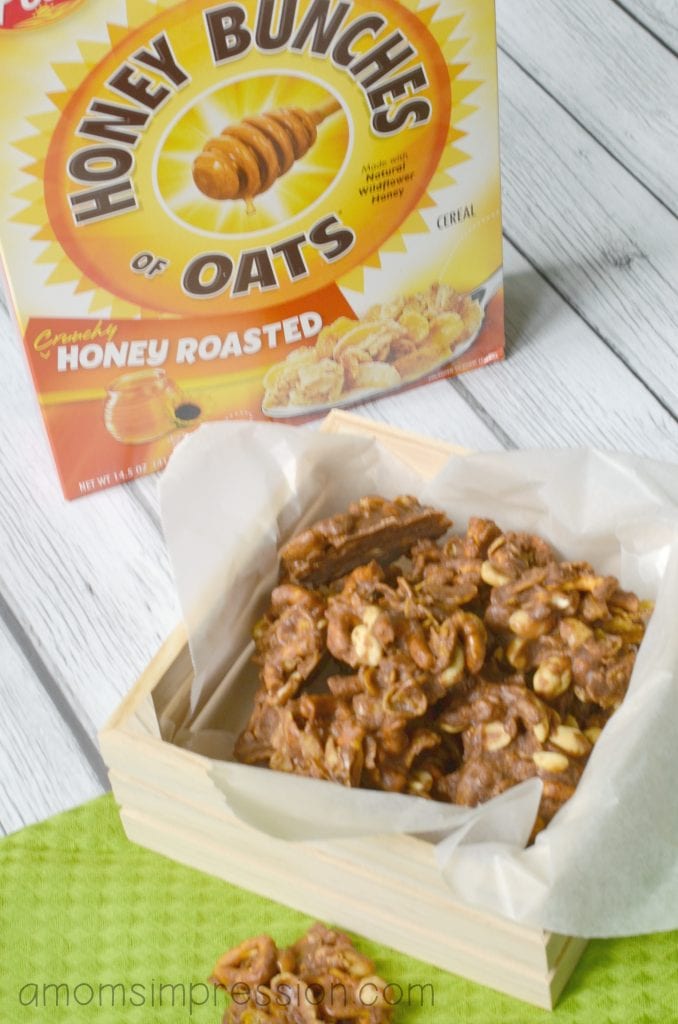 They turned out amazing!  Everyone in the entire family loved them.  The have the perfect ratio of chocolate and peanut butter so that every bite has some sweet and some salty from the peanuts and pretzels.
Ingredients
1 cup sugar
2 tablespoons cocoa
1/4 cup butter
1/4 cup milk
1/2 cup reduced fat peanut butter
1 teaspoon vanilla
1 cup pretzels (I chopped mine up)
1/2 cup peanuts
Directions
In a heavy saucepan bring to a boil sugar, cocoa, butter and milk. Let boil for 1 minute then add peanut butter, vanilla, peanuts, pretzels and cereal.
On a baking sheet coated with waxed paper, drop mixture by 2 Tablespoon scoops. Place sheet in the refrigerator until the clusters are cooled and hardened. When ready, gently pull clusters off of the waxed paper. Store clusters in the refrigerator.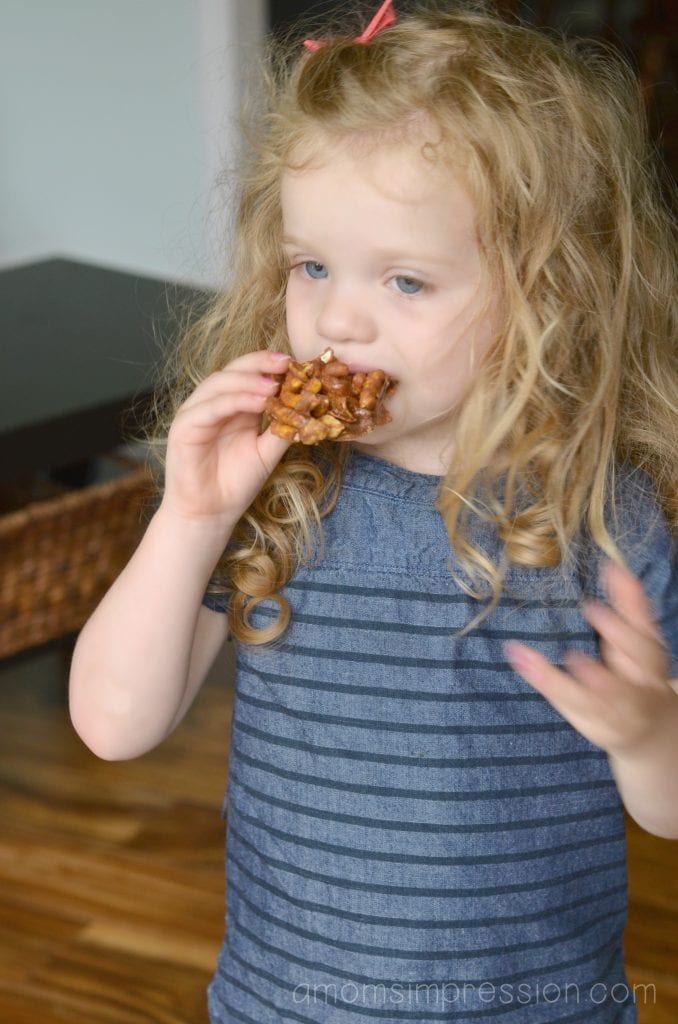 I love having the kids join me in the kitchen.  They have a lot of fun learning how to measure and pour and how to read a recipe.  Cooking is a great summer activity for when the weather isn't cooperating and we can't get outside.  My husband also loves when we bake because we can never eat all the sweets ourselves so he bring them to his co-workers the next day!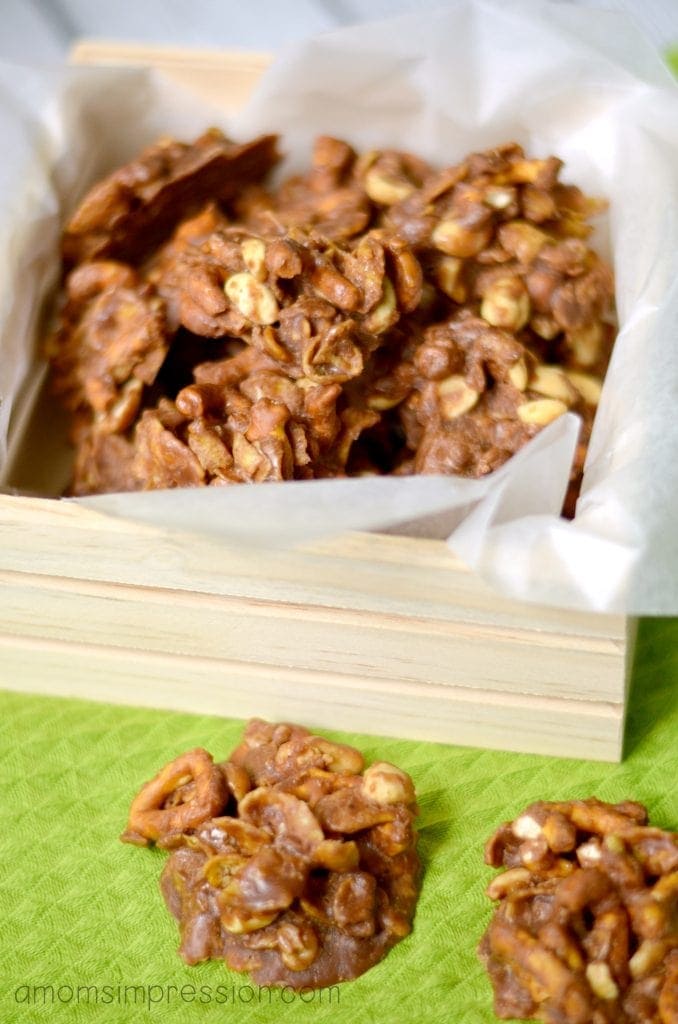 Be sure to check out HoneyBunchesofOats.com for more delicious recipes to make this summer.
What are some of your favorite recipes to make with your kids?
This post is sponsored by Honey Bunches of Oats.  All opinions are 100% mine.