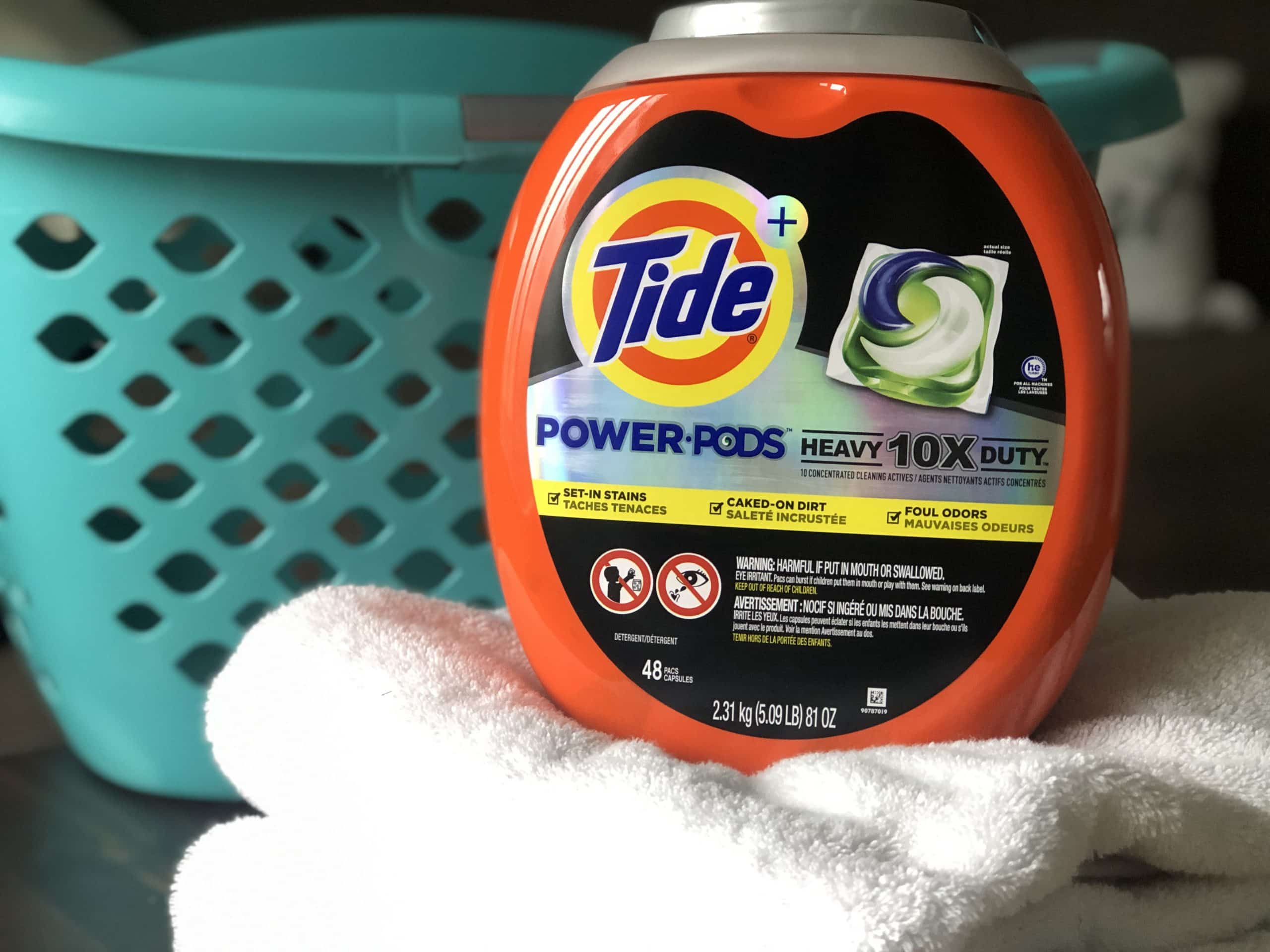 Thank you to P&G for sponsoring this post.
Doesn't it seem like the to-do list is never ending? I am finding myself a little stressed out these days trying to balance everything, my business, the kids' activities, mom life, hobbies, and the housework. Sometimes it can be a little overwhelming. These days I am taking help wherever I can get it.
And that comes in the form of choosing dependable products to get the job done quickly and effortlessly… Oh and chores (more about that in a minute).
One of my biggest obstacles is making sure everyone's laundry is clean when they need it. My daughter needs her gymnastics leotard every Wednesday and her basketball uniform twice a week. Soccer is starting up so there are several uniforms that will need to be clean and ready throughout the week, on top of our regular laundry load, it can really add up!
For dried-in stains & large loads, do yourself a favor and get Tide POWER PODS!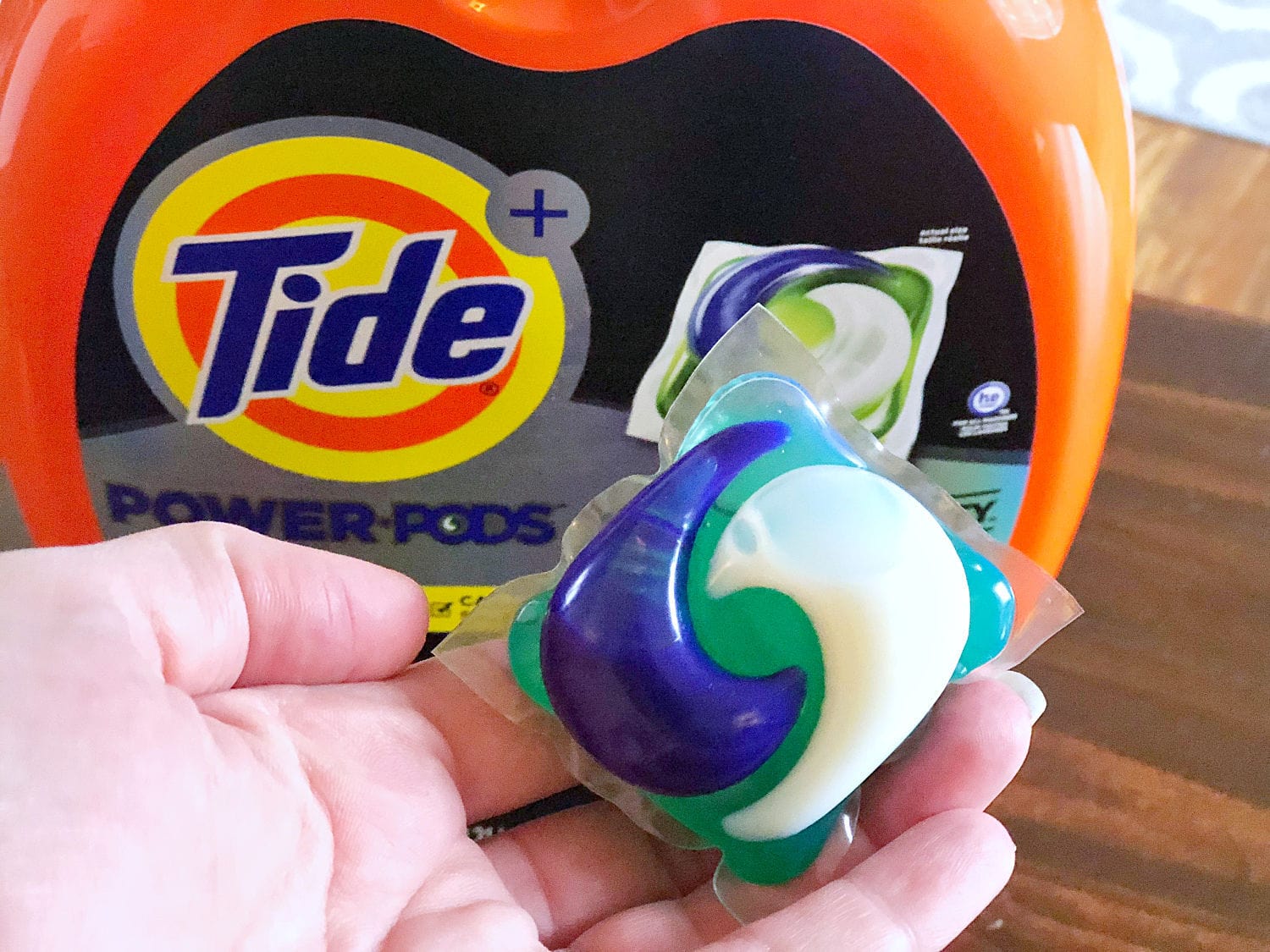 Tide Power PODS
Save big right now on my favorite laundry pods that makes doing laundry so much easier, Tide POWER PODS! I recently talked about my love for Tide Power PODS and how wonderful they are if you have active kids. With 50% more cleaning power than Tide Original Liquid, Tide Power PODS tackle large loads so stains don't sneak through making doing those tough laundry loads so much better.
Last chance to take advantage of this high value coupon!
For just a limited time left get this coupon for $3 OFF ONE Tide Power PODS 21 ct or larger OR Tide PODS 32 ct or larger (includes Tide PODS 26 ct) OR Gain Flings 30ct or larger OR Gain Ultra Flings 18ct or larger (excludes Tide Liquid/Powder Laundry Detergent, Tide Simply, Tide Simply PODS, Gain Liquid/Laundry Detergent,Tide PODS 9 ct and below, and trial/travel size)
Save at the retailer of your choice!
Publix: Get $2 off Power PODS only
Tide isn't the only thing that is helping me with the laundry these days, we have implemented chores for the kids.
Introducing your Kids to Doing Chores
My kids are 10 and 7 and it is about time we introduced them to chores. If I am being truthful, we have tried doing this a few times but it never stuck so we are trying to use this Chore Challenge chore chart to help encourage them to help out.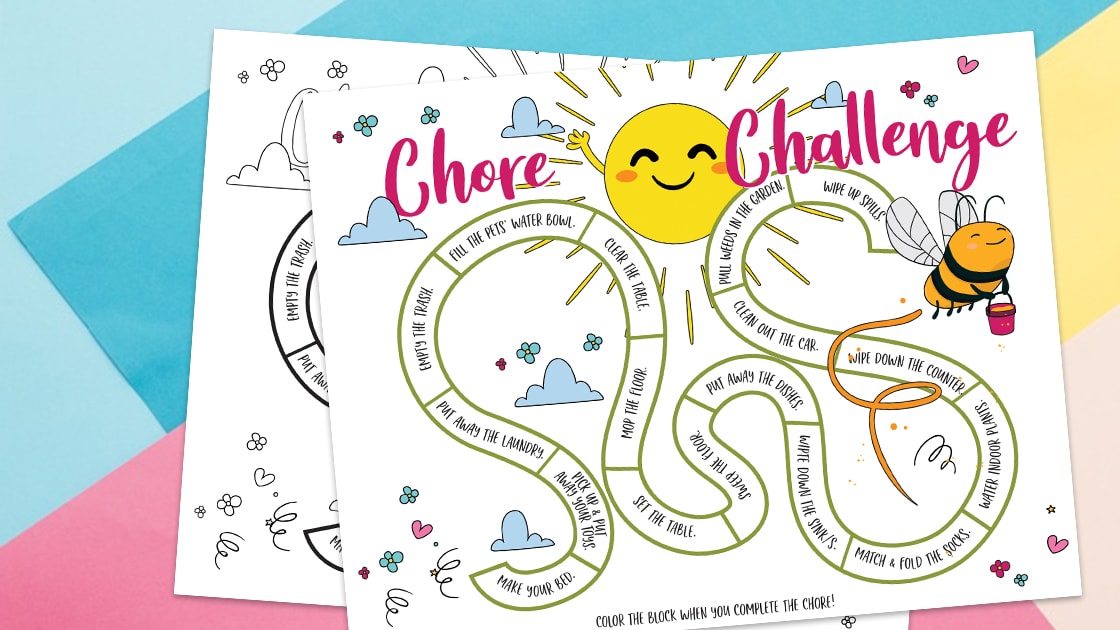 Printable Chore Chart
There is a colored printable chore chart as well as a blank one that the kids can color themselves. The idea is to color in each space along the path when they finish that particular chore. We are asking that they finish a chore chart completely once per week. We left the path blank so you can add whatever chores are applicable to your family. This also allows you to add a chore in more than once a week.
My kids are visual thinkers so this is working well so far. When the chart is complete you can give them a reward or an allowance or anything you deem appropriate, or they can just feel good that they have finished coloring in their chart.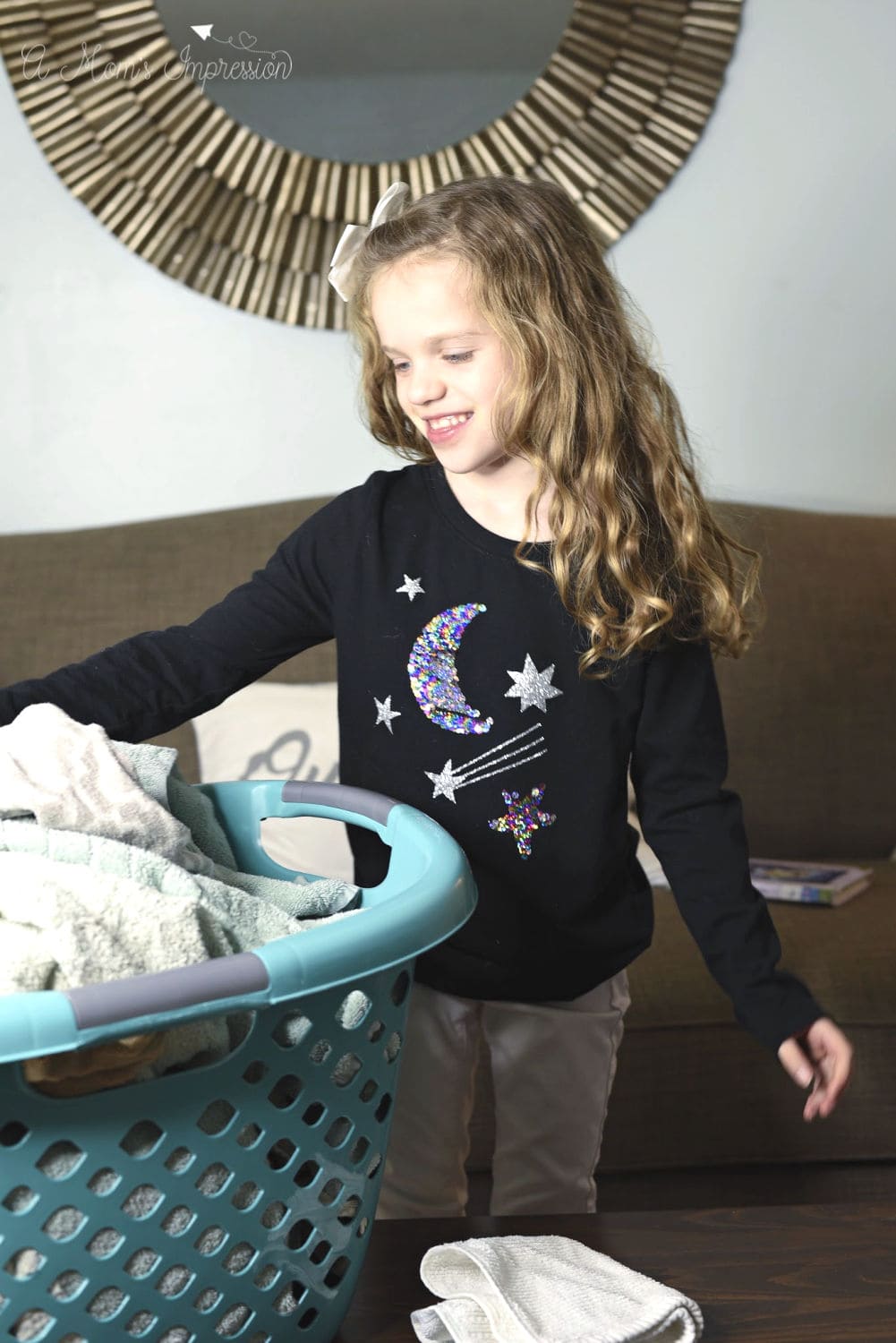 Choosing Age-Appropriate Chores
When coming up with a chore list for your child, it is important to think about what chores he/she can do properly. Finding age-appropriate chores is a great idea so that you can set your child up for success. Here is a short list of some of the ideas we came up with for our 7 and 10 year old.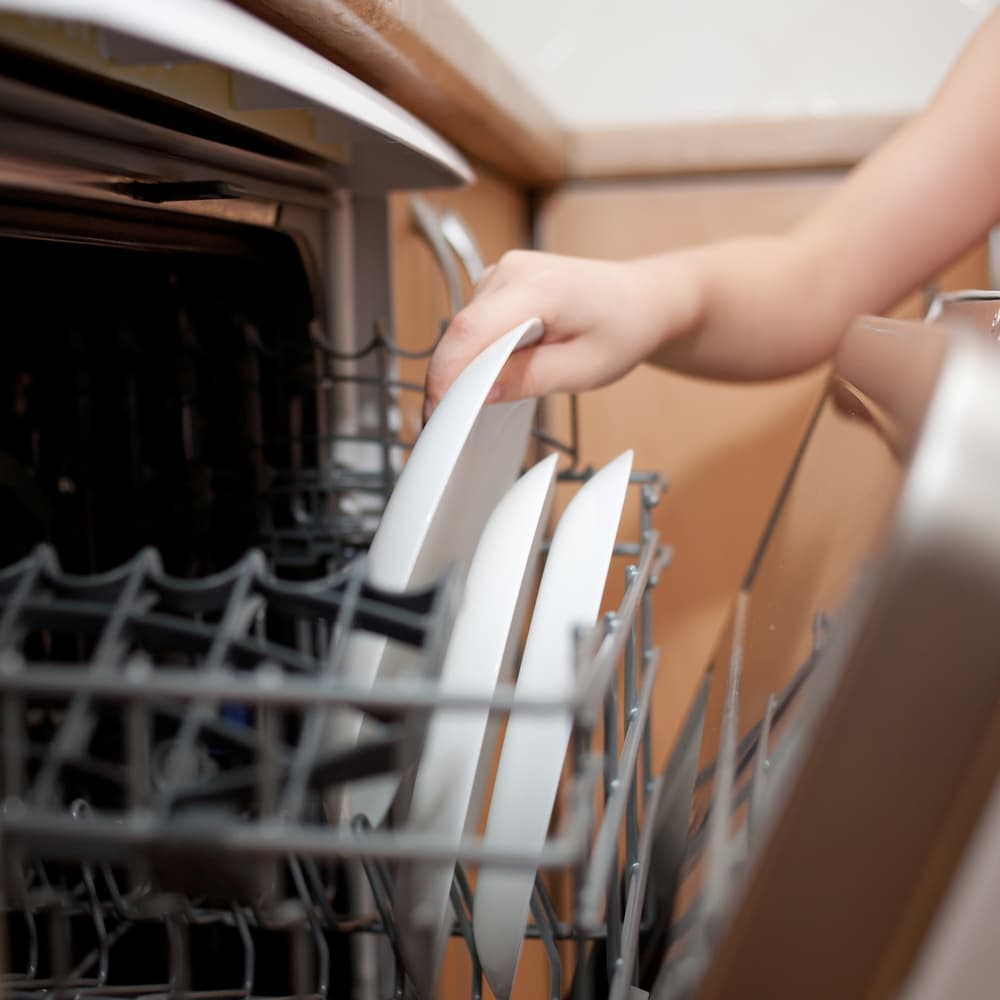 Feed the Pets
Empty the Dishwasher
Fold the Laundry
Put the Laundry Away
Clean up the Playroom
Clean up Your Bedroom
Sweep the Floor
Mop the Floor
Water the Plants
Dust
Take out the Trash
Set the Table
Make Your Bed
Clean out the Car
Wipe Down the Counter
Clean Up the Table after Dinner
Wash the Windows
Clean Bathroom Sink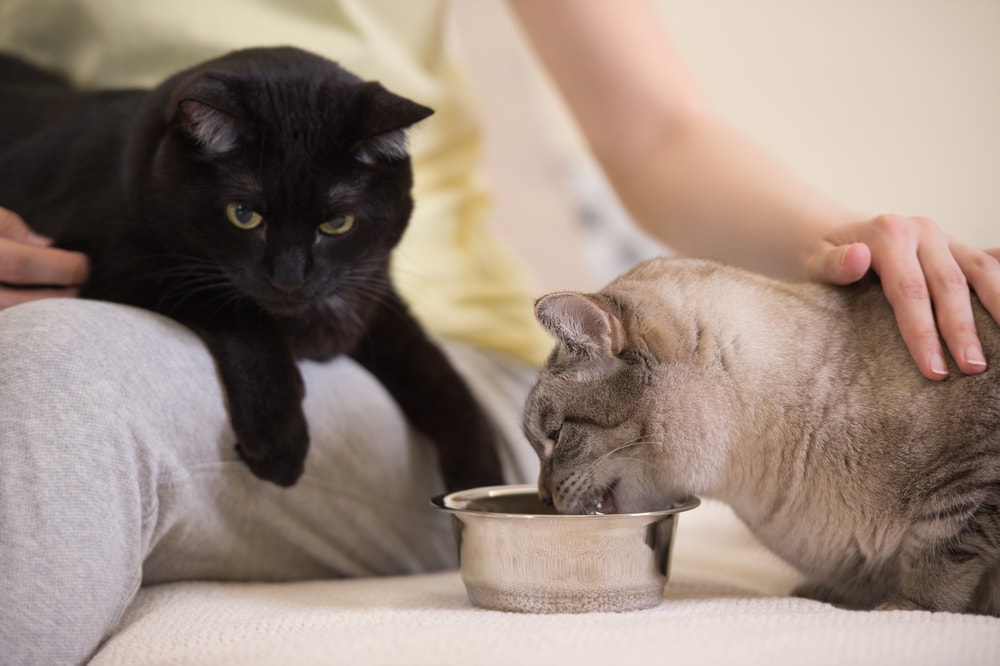 I hope you find this chore chart helpful for your family, and don't forget to stock up on Tide using the high value coupon. It expires soon so don't miss out!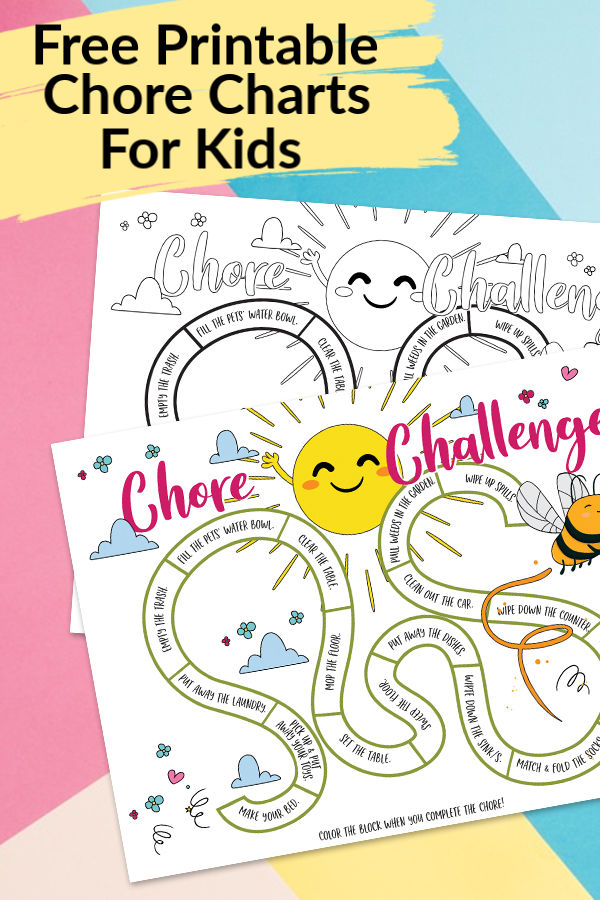 This free printable chore chart is perfect to use when introducing your kids to chores for the first time. Check out our list of age-appropriate chores as well as ideas to make your household to-do list just a little bit easier.