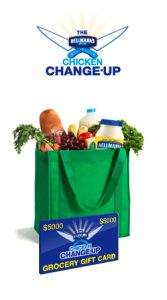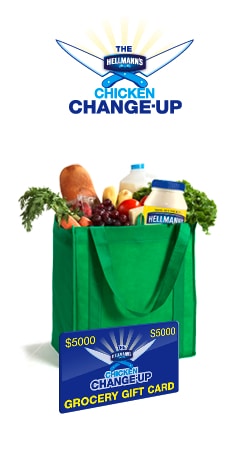 I have been participating in the Hellmann's Chicken Challenge over the past couple of months and this time I think I hit the jackpot!  I love Chicken Cordon Bleu and I am always looking for a shortcut.  While I love the traditional way of baking Chicken Cordon Bleu, this alternative is wonderful for the busy mom who needs something simple and fast.    Here is a short video of me getting the chicken ready for the oven so you can see just how fast it actually is!

All you have to do to finish it is to top it with a slice of ham and add cheese!  I thought we had some Swiss cheese in our fridge, but my husband ate it all the night before and I didn't have time to run to the store so I used what we had on hand.  While it isn't as pretty as it could be here is how it turned out: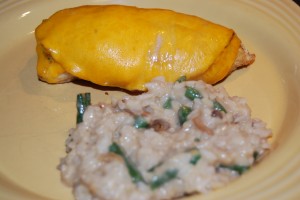 It is very yummy and I will definitely be making this again this week (after I buy some more cheese).
EASY CHICKEN CORDON BLEU
A classic recipe made simple.
4 servings
Prep Time: 10 minutes     Cook Time: 25 minutes
Ingredients
4 boneless, skinless chicken breast halves (about 1-1/4 lbs.)
1/3 cup Hellmann's® or Best Foods® Real Mayonnaise
1/3 cup Italian seasoned dry bread crumbs
4 thin slices cooked ham (about 2 oz.)
1/2 cup grated Swiss cheese (about 2 oz.)
Directions
Preheat oven to 400°. Line baking sheet with aluminum foil, then spray with no-stick cooking spray; set aside.
Brush chicken with Hellmann's® or Best Foods® Real Mayonnaise, then coat in bread crumbs. Arrange chicken on prepared baking sheet. Bake 15 minutes. Evenly top chicken with 4 slices ham, then cheese. Bake an additional 5 minutes or until chicken is thoroughly cooked.
Recipe courtesy of Hellmann's .
I have been enjoying changing up my boring chicken routine these past few months.  I will be referring back to Hellmann's a lot to spice up our dinners.
Hellmann's® "Chicken Change-Up" aims to help parents manage dinner dilemmas in kitchens across America – and they want to hear what it's like at your house!
From now until April 30, 2012, parents across the country can participate in the Hellmann's® Chicken Change-up by trying one of the featured Hellmann's® chicken recipes, sharing their recipe reviews and providing their own advice for managing dinnertime obstacles.  After participating, consumers can enter into a sweepstakes for the chance to win a $5000 grocery store gift card and other daily prizes.
Visit Facebook.com/Hellmanns to participate in the Chicken Change-Up, where you can find ideas on managing dinner dilemmas and enter for a chance to win daily prizes.
This is a sponsored post.  Hellmann's product and additional incentives were provided to me.  All opinions stated are my own.