One of my favorite things about Christmas was all the goodies my students would make at home and bring me in.  One of my students brought me something called Christmas Crack one year and I fell in love.  In fact, a few years later when her little sister was in my class she remembered and made it for me again! I got to asking myself why all the good handmade treats had to be Christmasy and that is where the idea of turning that recipe into an Easter friendly recipe emerged. I give you Bunny Bait, the Easter Crack Recipe!
Easter Crack Recipe
Ingredients
Log House Candiquick Coating Vani
Cadbury Easter Candy Coated Mini Eggs, 18-Ounce Packages (Pack of 3)
Silicone Baking Mat Set (2) Half Sheets – . Non Stick Cookie Sheets Professional Grade
M&M'S Easter Milk Chocolate Candy Party Size 42-Ounce Bag
2 cups Cheerios
2 cups Rice Chex
2 cups Wheat Chex
1 cup Pretzel Sticks
1 cup Easter m&m's
handful of Cadburry mini-eggs

1 16 oz package of White Chocolate (I use Candiquick
)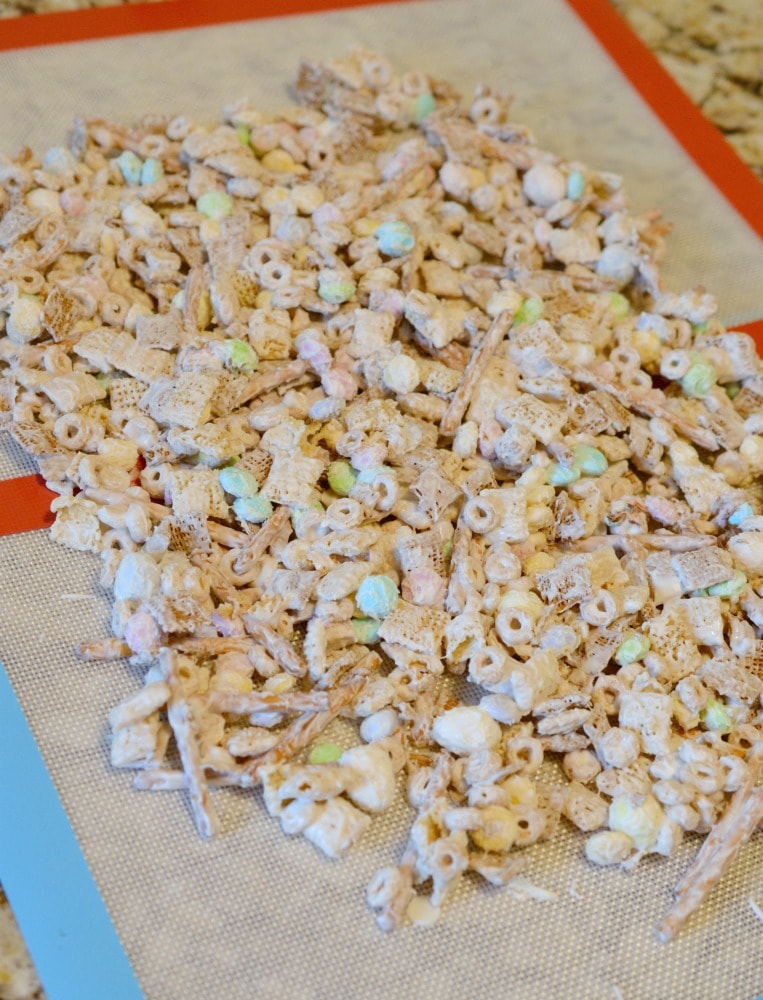 Instructions
In a large bowl combine the Cheerios, Chex, pretzels, m&m's and mini-eggs together making sure that everything is evenly distributed.
Melt the white chocolate according to the directions on the package. This is where Candiquick is amazing. You can melt it right in the microwave.
Once the chocolate has melted and is a smooth consistency, drizzle the chocolate over the cereal mix and combine with a wooden spoon or your hands. Make sure all of the cereal pieces are covered in chocolate.
Once everything is combined, lay it out on a large sheet of parchment or wax paper (I love these silicon baking mats) and leave it to dry. Let dry for an hour or so the chocolate is cooled and has hardened back up. Break it up into pieces and store in an airtight container in the fridge or freeze for later.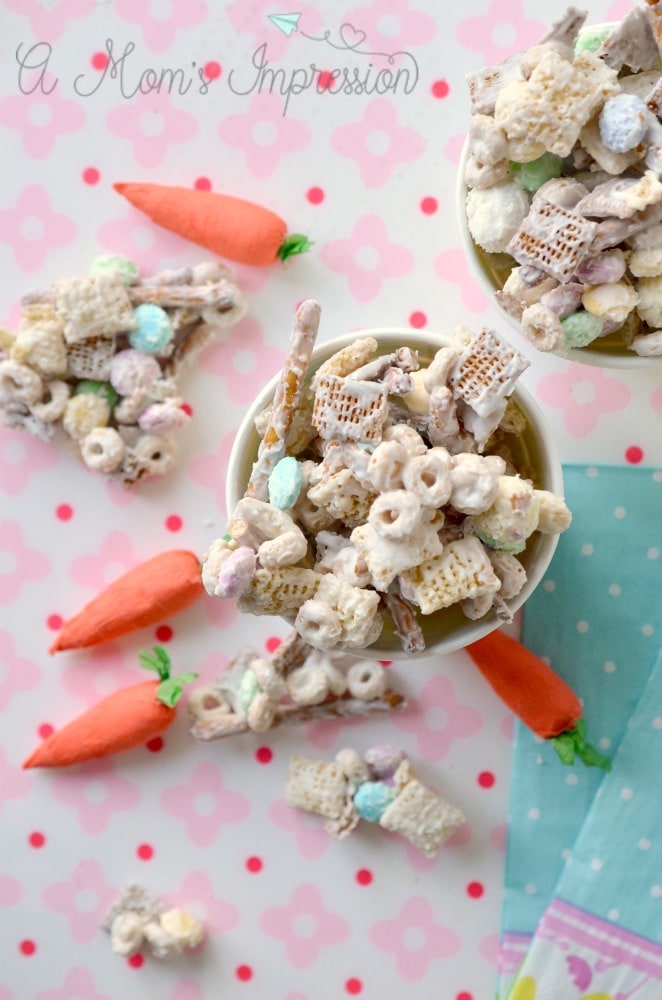 For more fun Easter recipes be sure to check out our Bird's Nest Cookies!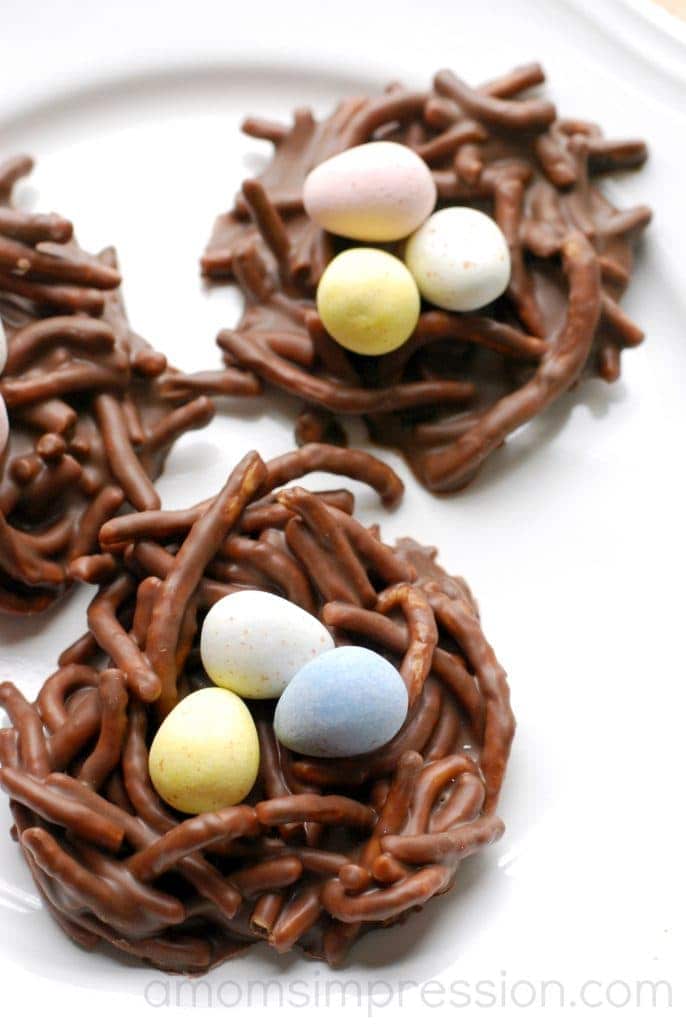 This post contains affiliate links.  Thank you for supporting our little site.