This is a sponsored post written by me on behalf of Carando®. All opinions are entirely my own.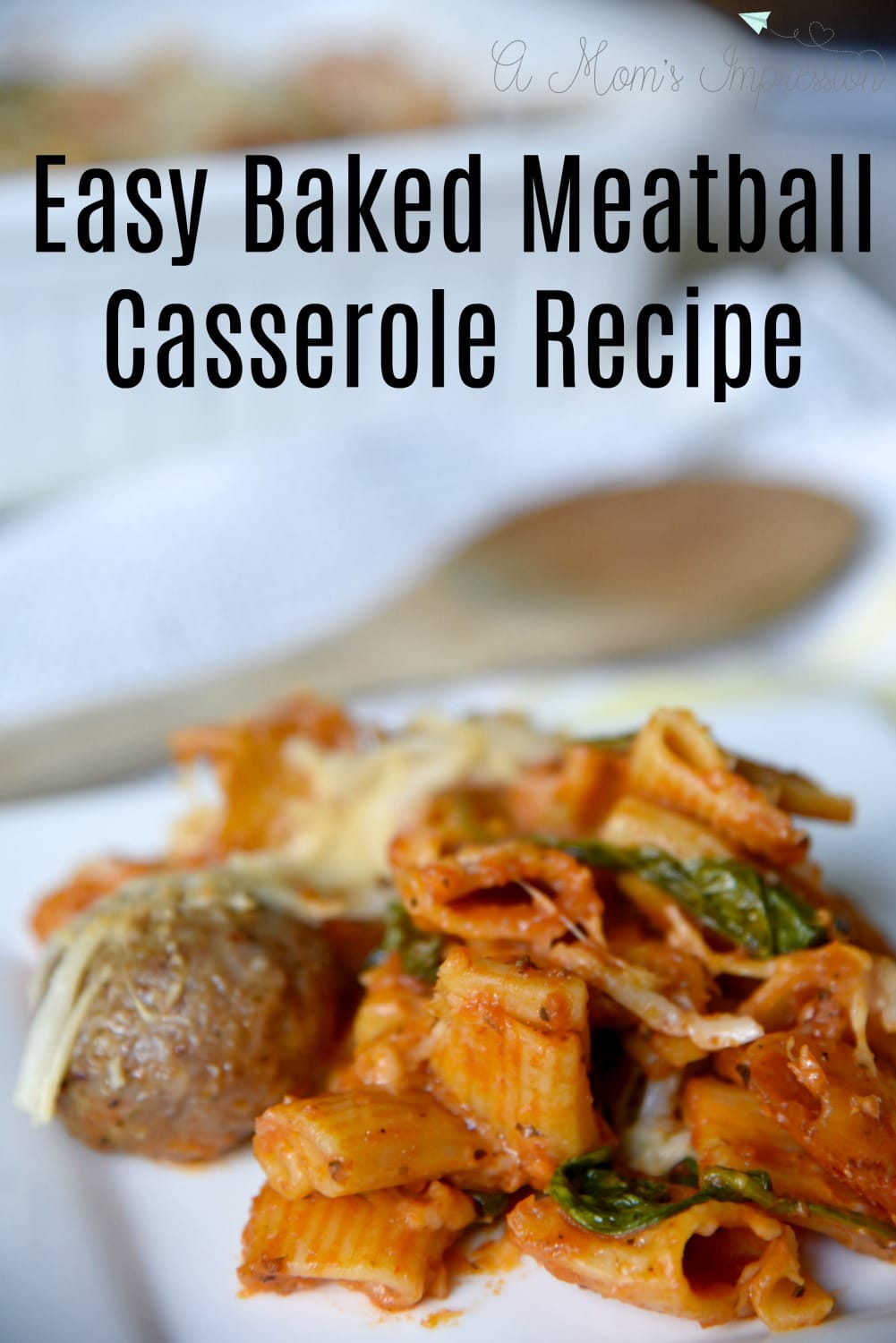 There is something I learned early on in my relationship with my husband; my husband loves meatballs! I think that if he were allowed, he would eat meatballs for every single meal. Pasta, soup, sandwiches, he isn't picky. I've created several meatball recipes in my lifetime and this Baked Meatball Casserole recipe is one of my personal favorites.
It is nice to have a meal that everybody loves. I am sure many of you parents can agree with me on that. With a couple picky eaters and a husband who might be getting a little tired of taco Tuesdays (and Thursdays), z meal no one complains about has been a rare occurrence in my house these days. Everyone loves this meatball casserole.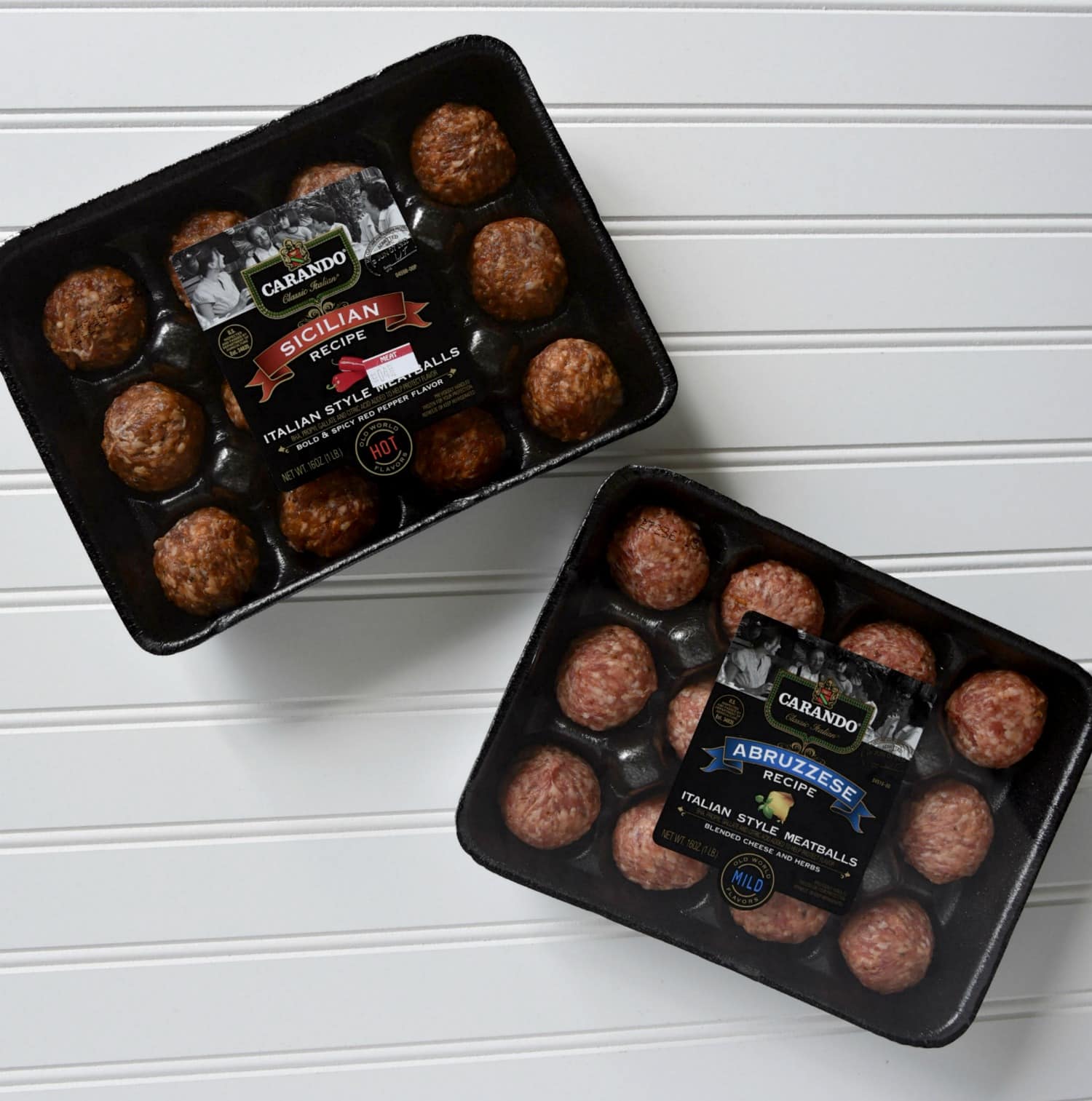 The secret ingredient in this particular casserole is the meatballs. I went to our local Giant Eagle store (Market District) and picked up a couple packages of Carando Meatballs in the fresh meat deli section.  My husband has had a lot of experience with meatballs in his day and he loves Carando Meatballs.  Made from premium pork, Carando Meatballs do not contain any MSG or fillers.  They are gluten-free and are super easy to incorporate into a weeknight meal for your family. Just because you are getting a little help with premade meatballs, don't expect to lose any flavor, they are just like homemade.
Our family is running all over town during the week with soccer practice, gymnastics, and band practice for my husband.  I am often in charge of making meals that are quick and easy and can be reheated nicely if someone is going to be late for dinner. This meatball casserole is the perfect solution for a busy family. I have even used leftover pasta from a spaghetti dinner we had earlier in the week to make this and it turned out amazing!
Another great tip about Carando Meatballs is that they are delicious for breakfast with a side of scrambled eggs. My kids love them, so when I baked this casserole, I baked an extra tray of meatballs to heat up in the morning. Mom time-saving tip for the win!
As for this Baked Meatball Casserole, the first words out of my son's mouth when he bit into the meatball was, "Yummy, these are good!

Baked Meatball Casserole
Ingredients
Carando Meatballs – Abruzzese 12 pk.
1 lb Rigatoni pasta
1 24 oz. Jar marinara sauce
4 Cups shredded mozzarella cheese
1/2 Cup parmesan cheese
1 Tablespoon Italian seasoning
1 Clove garlic (minced)
2 Cups fresh baby spinach
Directions
Preheat oven to 375°F.
Place meatballs on a foil-lined baking sheet and bake for 10 minutes. Turn meatballs over and bake an additional 8-10 minutes or until internal temp reaches 165°F. Increase oven temp to 400°F.
While meatballs are baking, cook pasta according to package directions.  I undercooked the pasta about 2 minutes to make it al dente.
When the pasta is finished cooking, drain and put back into the pot.  Add the jar of marinara, 2 cups of mozzarella, garlic clove, Italian seasoning, and spinach, and stir to combine. Spray a large baking pan with non-stick cooking spray. Pour mixture into a pan.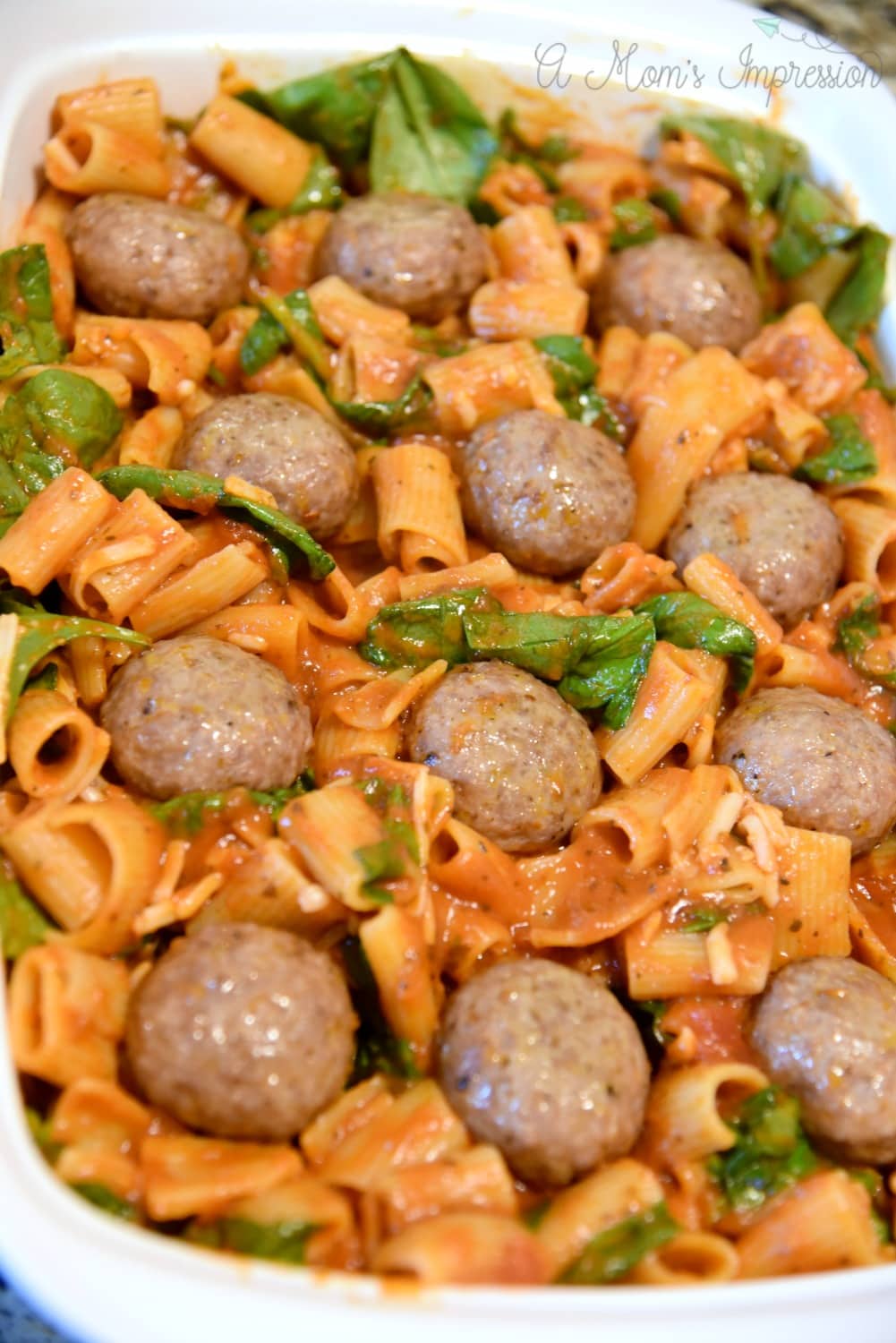 Take meatballs and nestle them into the pasta evenly throughout the pan and cover with remaining mozzarella and parmesan cheese.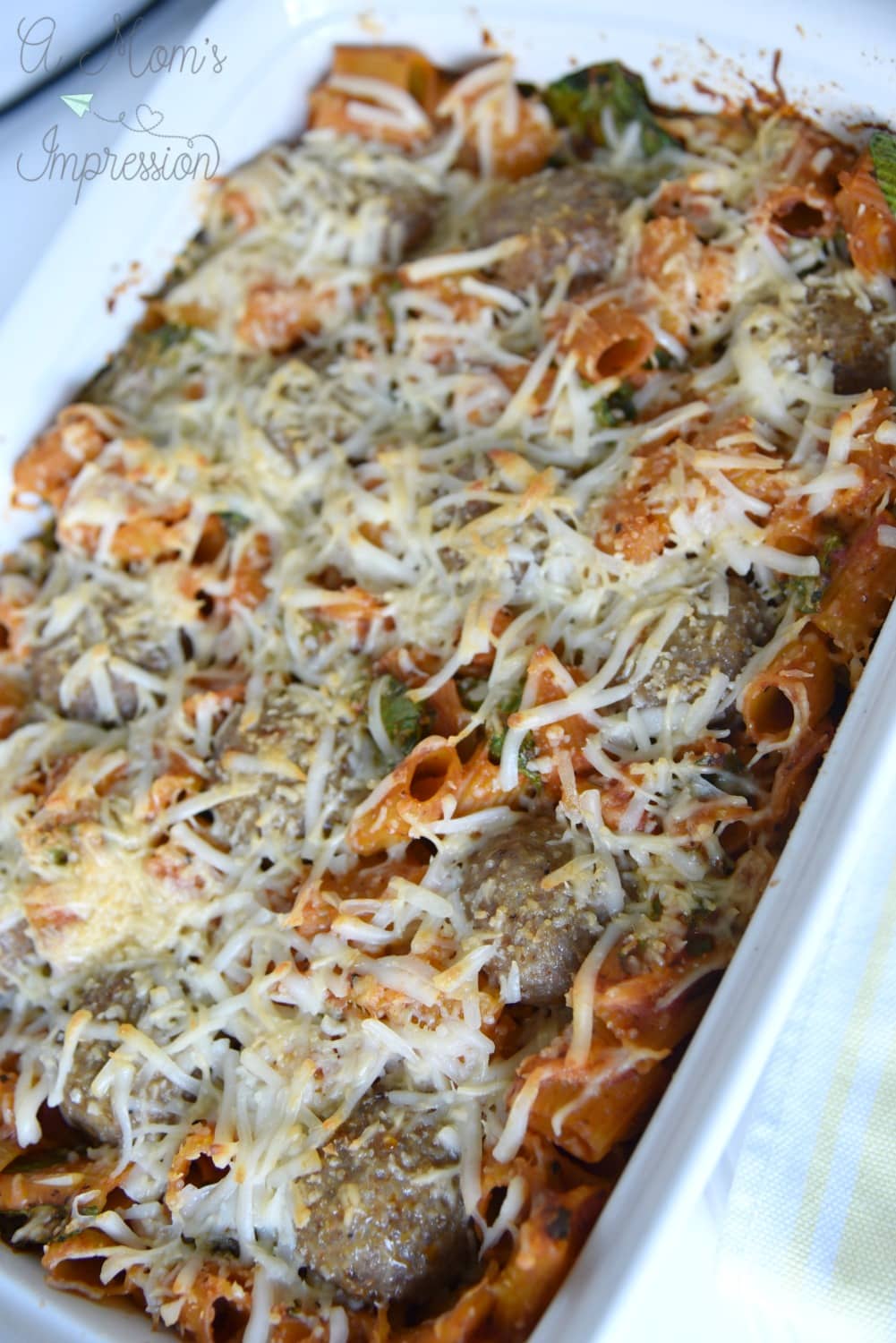 Bake for 20-25 minutes or until all cheese is melted and golden brown.
Enjoy!
I hope you can see what a time saver these meatballs are.  They are so useful to have in the fridge for spaghetti dinners, meatball sandwiches, a quick appetizer for a party, as well as a quick meal for your family.  Your entire family is going to love them!
Stock up and Save
Carando Meatballs are available at your local Giant Eagle in the fresh meat deli section. Be sure to download this coupon to save $1 and stock up.