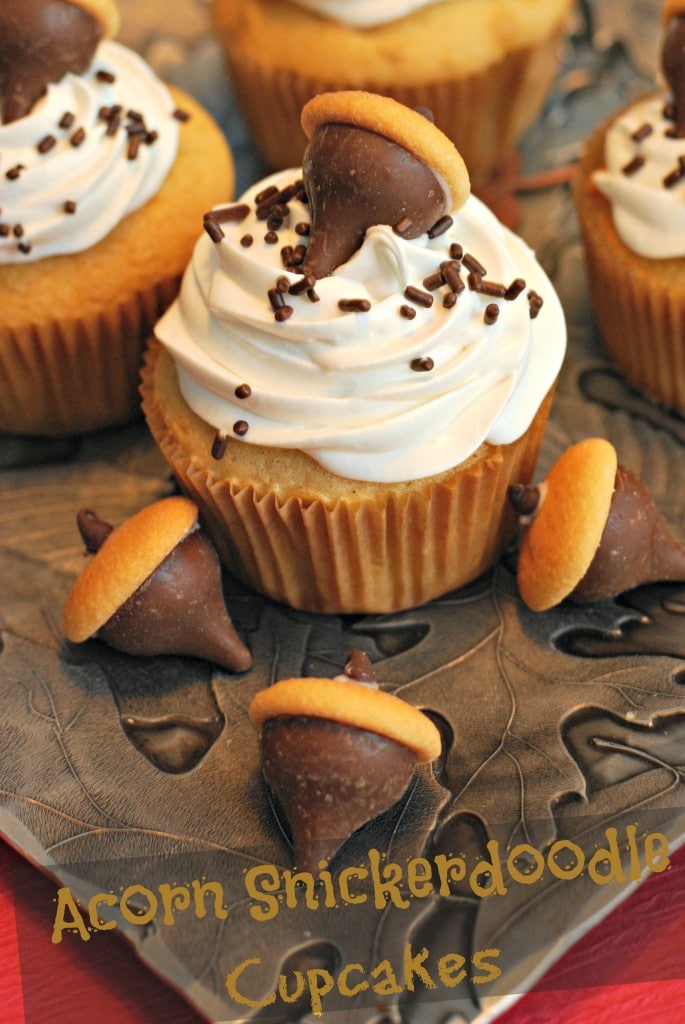 This week has been so much fun!  We are finishing up our fall break at school and Jonah and I have been hanging out together all week.  The other day we visited the Indianapolis Children's Museum and came home and baked some cupcakes.  To celebrate fall, I wanted to make them festive and fun so I created some candy acorns that I saw on Pinterest a long time ago.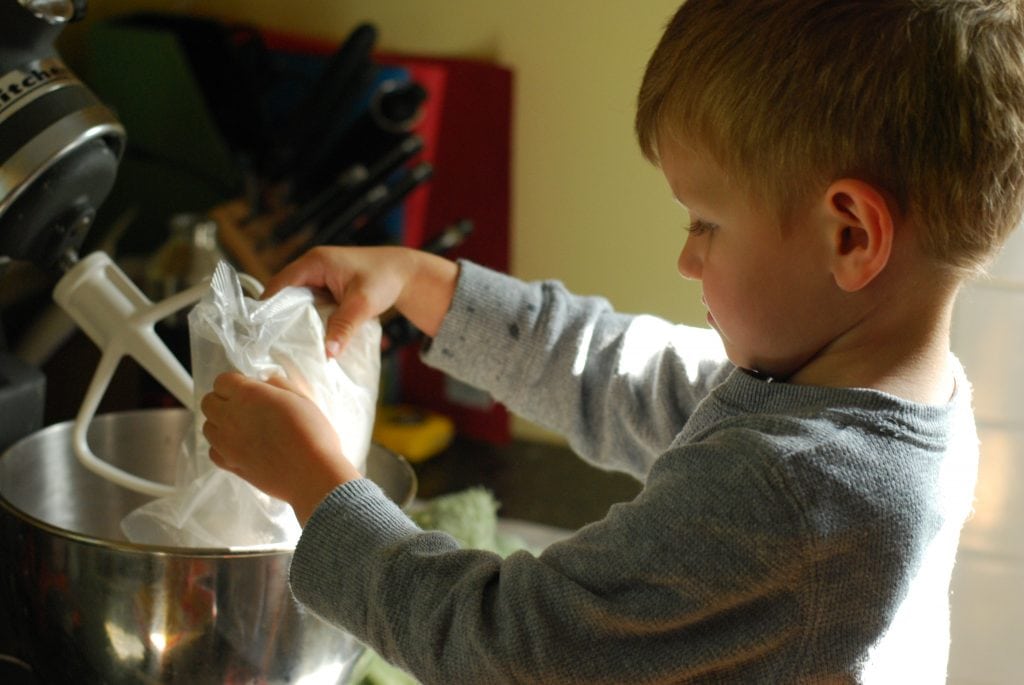 It all starts with the cake.  I purchased a simple yellow cake mix  and doctored it up to make the cupcakes taste like Snickerdoodle cookies.  Busy moms need shortcuts, and I seem to be the queen of finding them!  All I did was add 1 teaspoon of cinnamon, and 1/2 teaspoon of almond extract to the batter.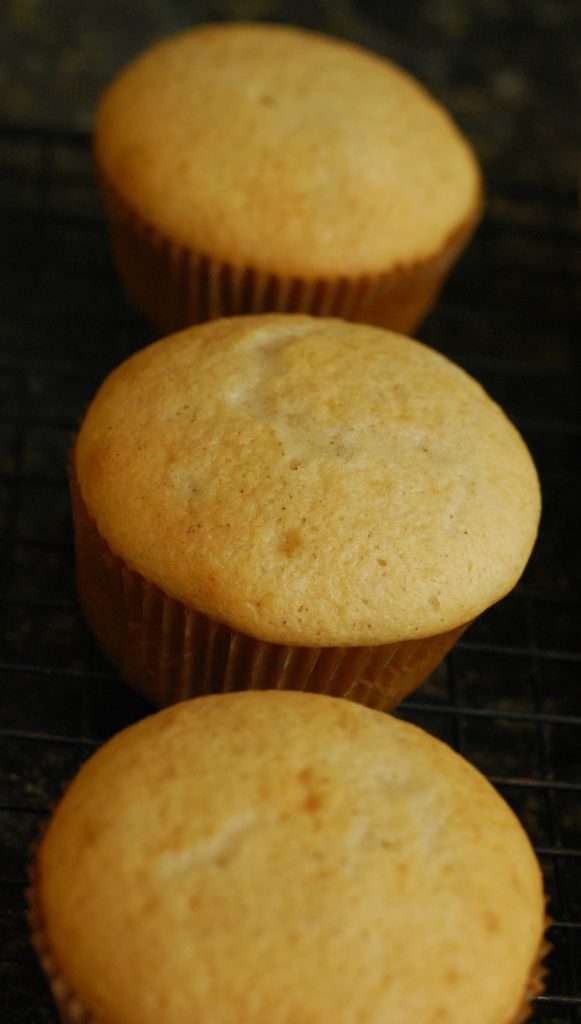 The cupcakes turned out smelling like fall!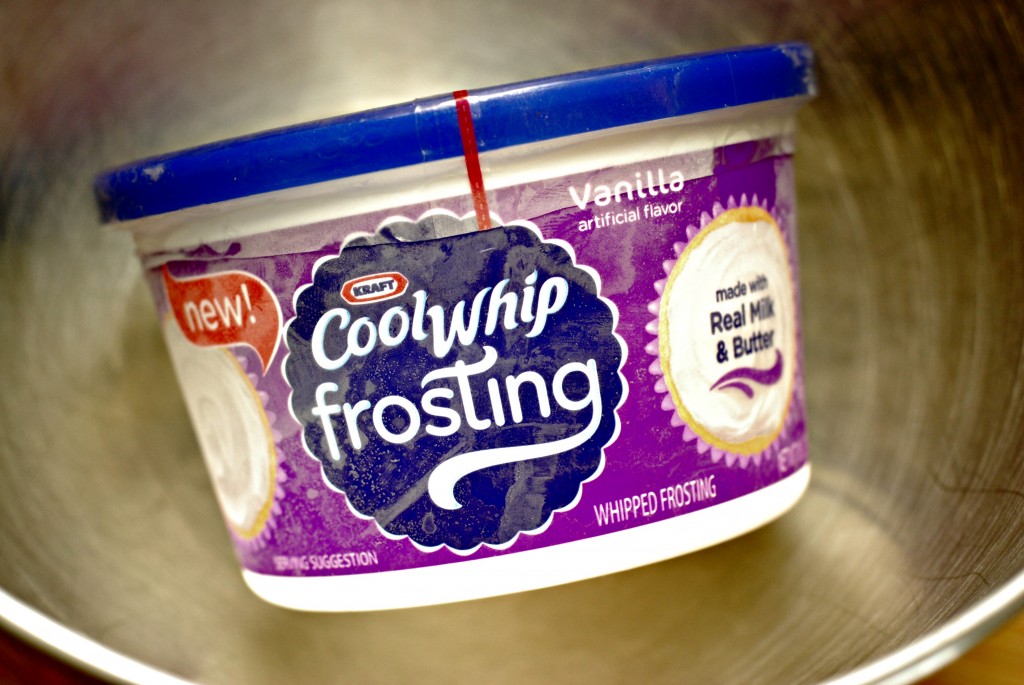 I picked up the new Cool Whip Frosting in Vanilla.  This new frosting is light and fluffy just like Cool Whip topping and makes an excellent frosting.  You can find it in the freezer section right next to the regular Cool Whip.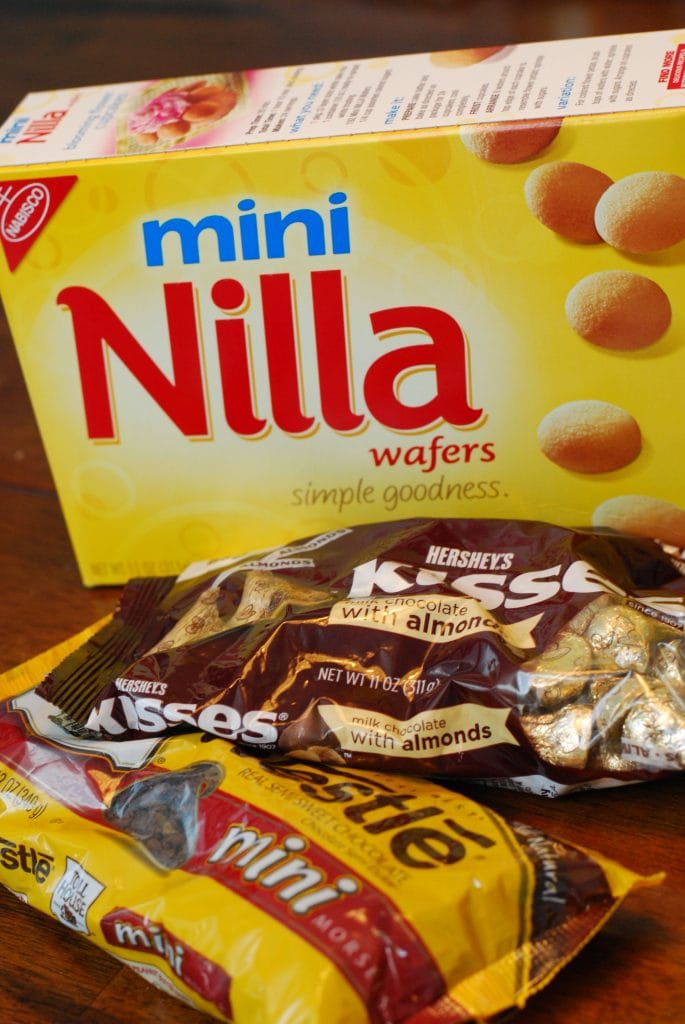 My son took a nap while the cupcake were cooling, so I made a small batch of royal icing and put together the acorns.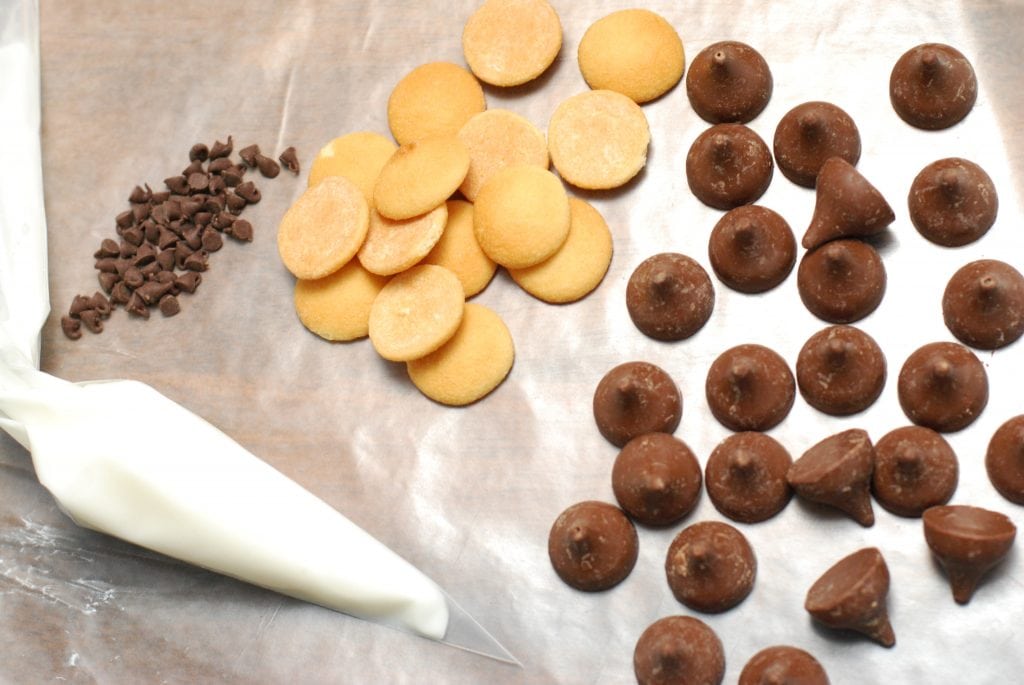 Constructing the acorns is a very simple 3 step process.  First, apply royal icing to the bottom of a Hershey's Kiss.  Next, top it with a mini wafer.  Finally, dip a mini chocolate chip into the royal icing and place on top of the wafer.

There you have it!  Easy fall acorns to decorate your cakes and cupcakes.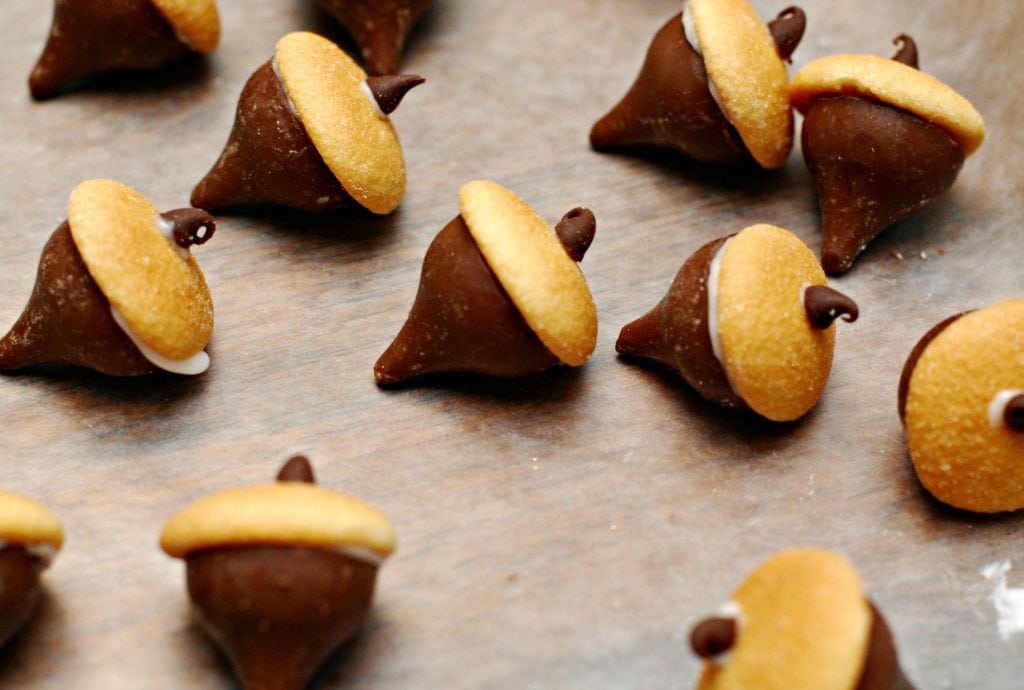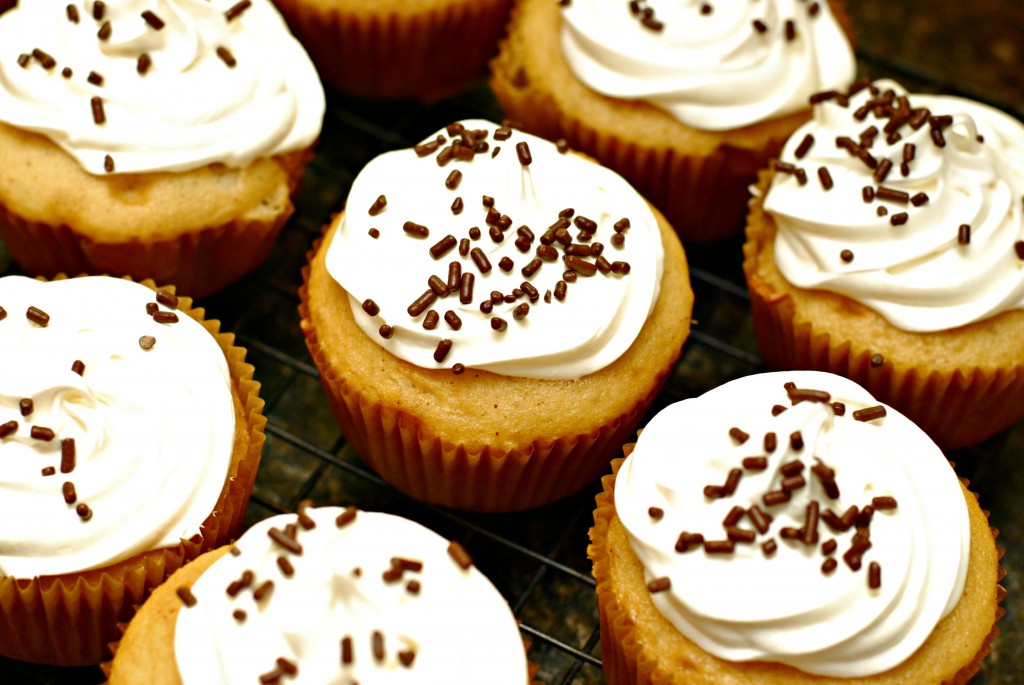 As soon as the cupcakes were cool, I frosted and sprinkled the top.  I don't like a lot of frosting on my cupcakes so there was enough in that little tub of frosting to cover all 24 of my cupcakes.  If you are one who like a lot of frosting, you may want to get two containers.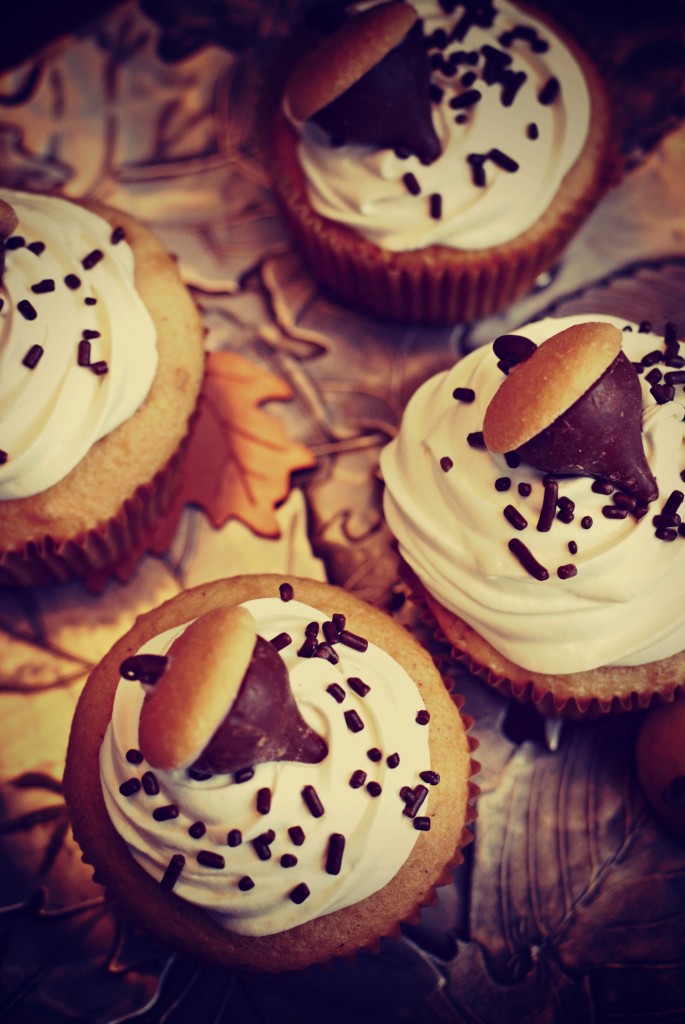 The finished product!  My little guy woke up and took a taste test!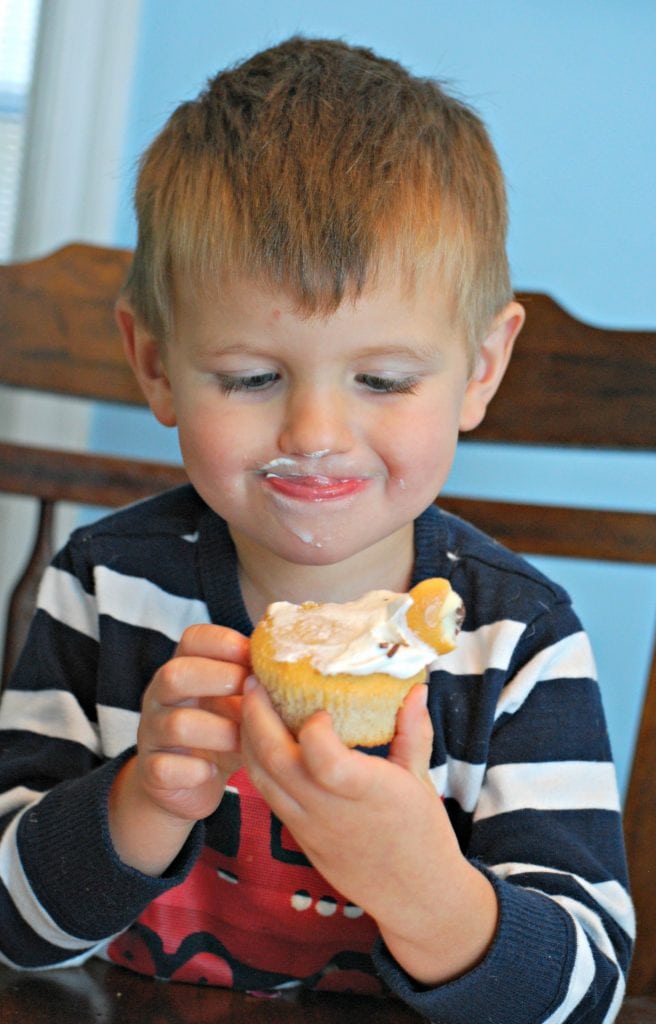 He loved them!
I am a member of the Collective Bias™ Social Fabric® Community.  This content has been compensated as part of a social shopper insights study for Collective Bias™ and Kraft Cool Whip.  #CoolWhipFrosting #CBias #SocialFabric