These 20 Easy Keto Breakfast Ideas are the perfect answer to making sure your most important meal of the day is tasty and healthy.  From breakfast sandwiches to pancakes, you will be sure to find a Low Carb Breakfast Recipe on here that will get you excited to jump out of bed in the morning.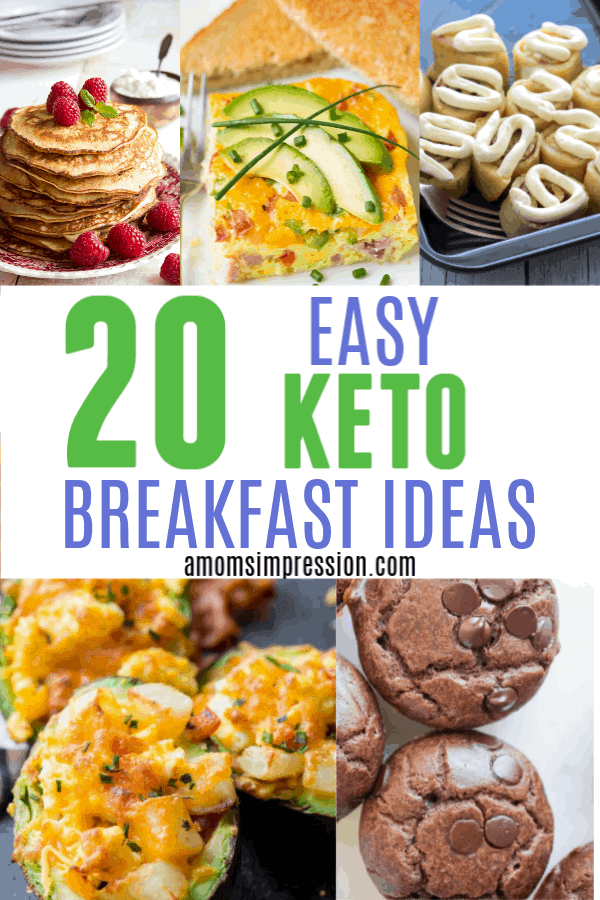 LOOKING FOR MORE KETO RECIPES?  CHECK OUT MY 20 EASY KETO RECIPES AND MY KETO SPINICH STUFFED CHICKEN BREAST WITH CHEESE. 
Staying Motivated On The Keto Diet
One of the most popular diets out right now is the Keto Diet.  I've got several friends that are trying it out they have said it's low carb, high fat philosophy has helped them lose weight and feel great.  One of the most important aspects to staying on a diet is to find the right foods to keep you motivated and engaged.  Staying on track with your dietary goals doesn't have to mean eating the same boring food over and over again.  This monotony makes the experience miserable is put you at risk of cheating.
It has been said that breakfast is the most important meal of the day.  If this is true, then it should be important to have some fun, tasty and healthy Keto Breakfast Ideas.  I've searched around on the internet and have come up with some great Keto Breakfast Recipes that I think you will enjoy.  Try some of them out and let me know which one is your favorite!
20 Easy Keto Breakfast Recipes
Breakfast Stuffed Avocado
Low Carb Chocolate Muffins
Keto Cinnamon Rolls