Have you been wanting to jump on the Instant Pot/ pressure cooker craze but want an easy fail-proof recipe? These Easy Instant Pot Recipes for Beginners include chicken, pasta, soups, pork, and beef. These are a great way to ease yourself in using a pressure cooker.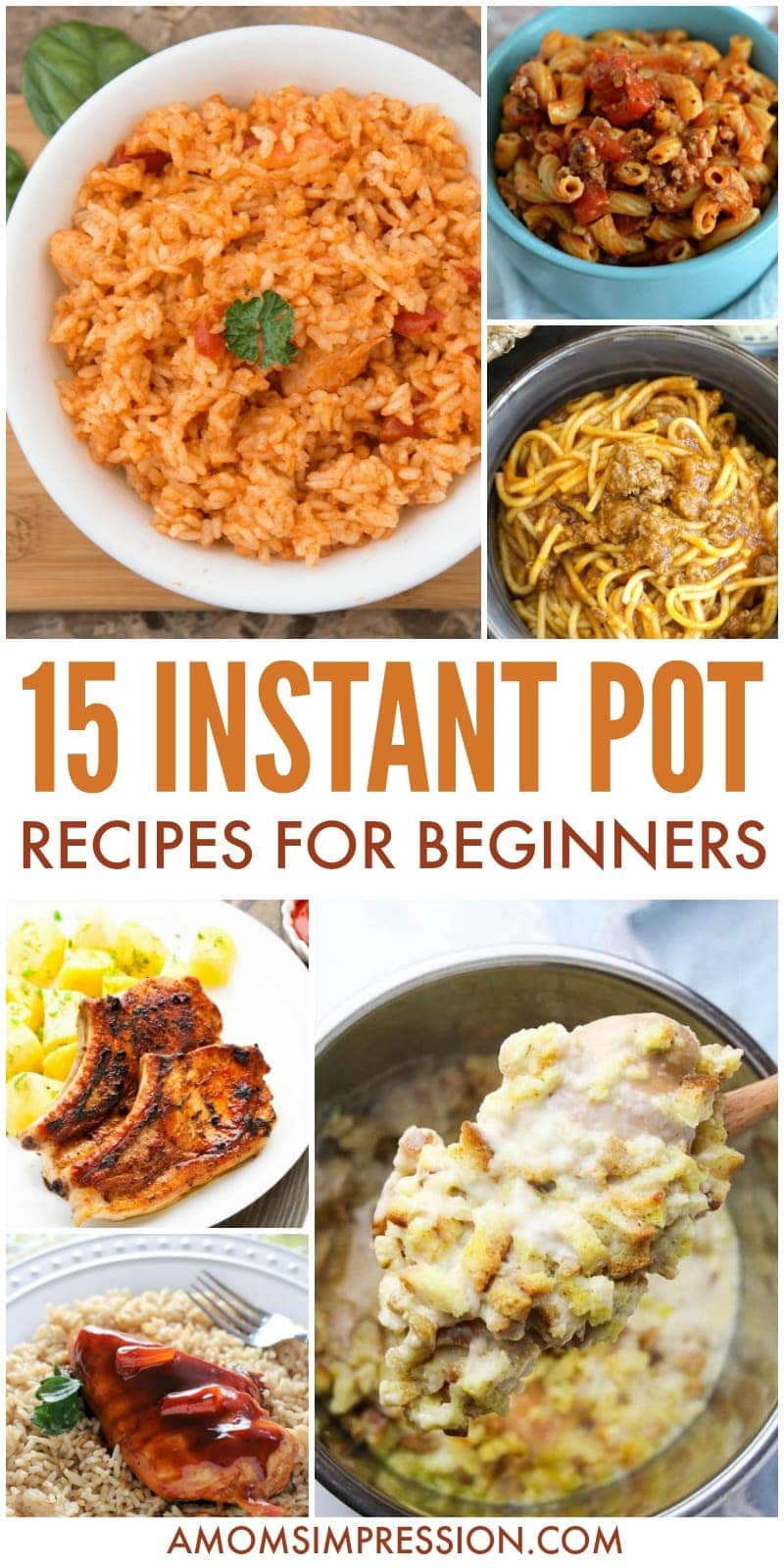 If you know me, you know that I love my Instant Pot.  It has been an amazing appliance for my family.  I love how easy it is to make dinner in one pot and in less time than traditional cooking methods. The best part is having just one pot to clean up after dinner.
You probably know someone who is raving about their new pressure cooker and you want in on the fun.  If you are new to pressure cooking there is a little bit of a learning curve, but don't worry, you will be a pro before you know it.  Be sure to check out our Pressure Cooking Guide for everything you need to know to get started!

Instant Pot Recipes for Beginners
Over the past few years, we have posted a ton of Instant Pot Recipes on our site.  We have tried everything from Instant Pot pumpkin cheesecake to Mississippi Pot Roast in our pressure cooker and have loved the results.  Today we are gathering a few of the most simple, yet tasty, recipes from some of our favorite websites for you to try out.
While these are great Instant Pot Recipes for beginners, if you have had your pressure cooker for a while don't worry, you are going to still want to check these out!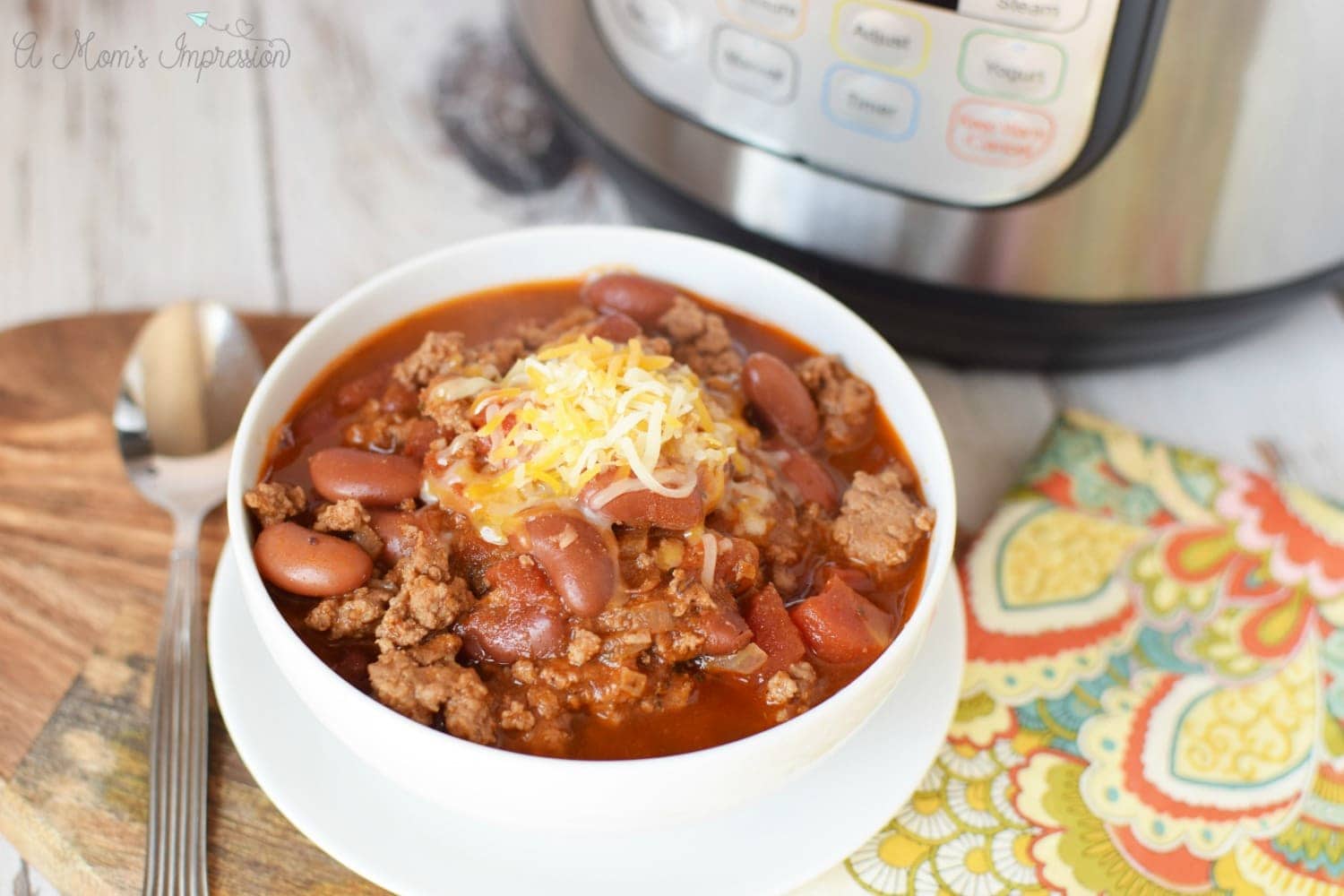 1. Instant Pot Swiss Chicken | Wondermom Wannabe
Instant Pot Salmon With Lemon Recipe | A Mom's Impression
2. Instant Pot Garlic Orange Chicken | Dinner with the Rollos
3. Instant Pot Chicken Taco Soup | A Turtle's Life for Me
4. 21 Day Fix Burrito Bowl | My Crazy Good Life
5. Instant Pot Pork Tenderloin | Craft Create Cook
6. Instant Pot Chili | A Mom's Impression
7. BBQ Pork Chops | Must Have Mom
8. Instant Pot Hawaiian Chicken | Pink When
9. 10 Minute Instant Pot Spaghetti | The Typical Mom
10. Instant Pot Spanish Rice with Chicken | My Stay at Home Adventures
11. Instant Pot Apple BBQ Ribs | Aileen Cooks
12. Instant Pot Goulash | I Don't Have Time for That
13. Pressure Cooker Honey Sesame Chicken | Thrifty Jinxy
14. Instant Pot Kalua Pork | Cooking with Curls
15. Instant Pot Salmon with Chili Lime Sauce | Savory Tooth