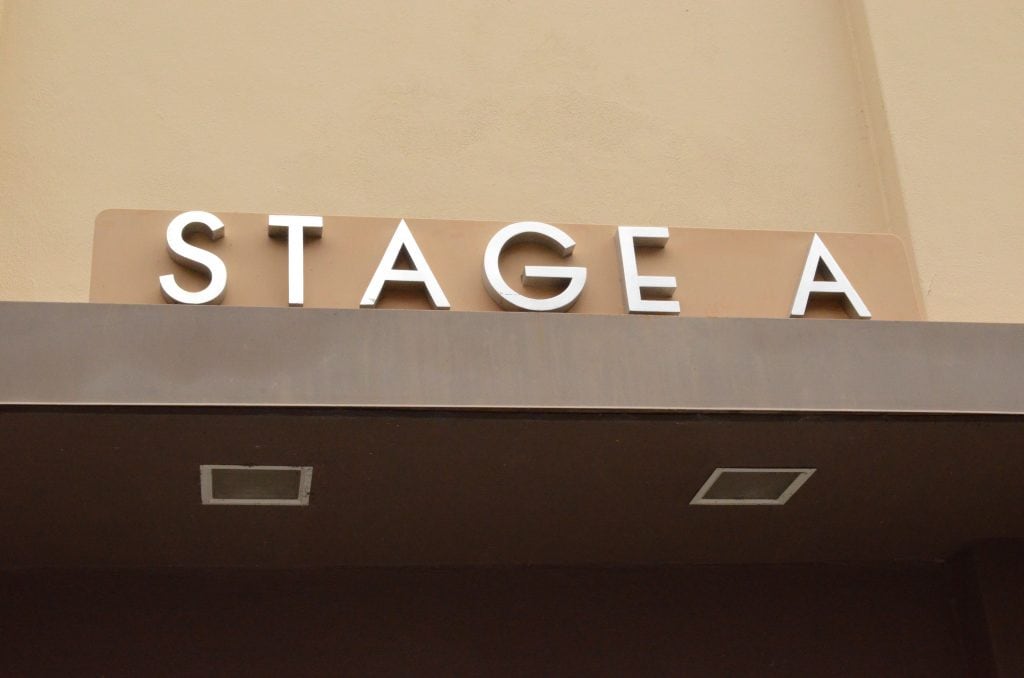 Do you recognize this stage?  It is stage A at Disney Studios.  While I was in LA last month for the #DisneyFrozenEvent, we were treated with a behind the scenes tour of the Disney Studios Lot.    Here is where we met our tour guide, Jeffrey Epstein, who gave us all the inside scoop on the filming of Saving Mr.Banks.  The film was shot right here on the lot and you can see a lot of the buildings in the movie.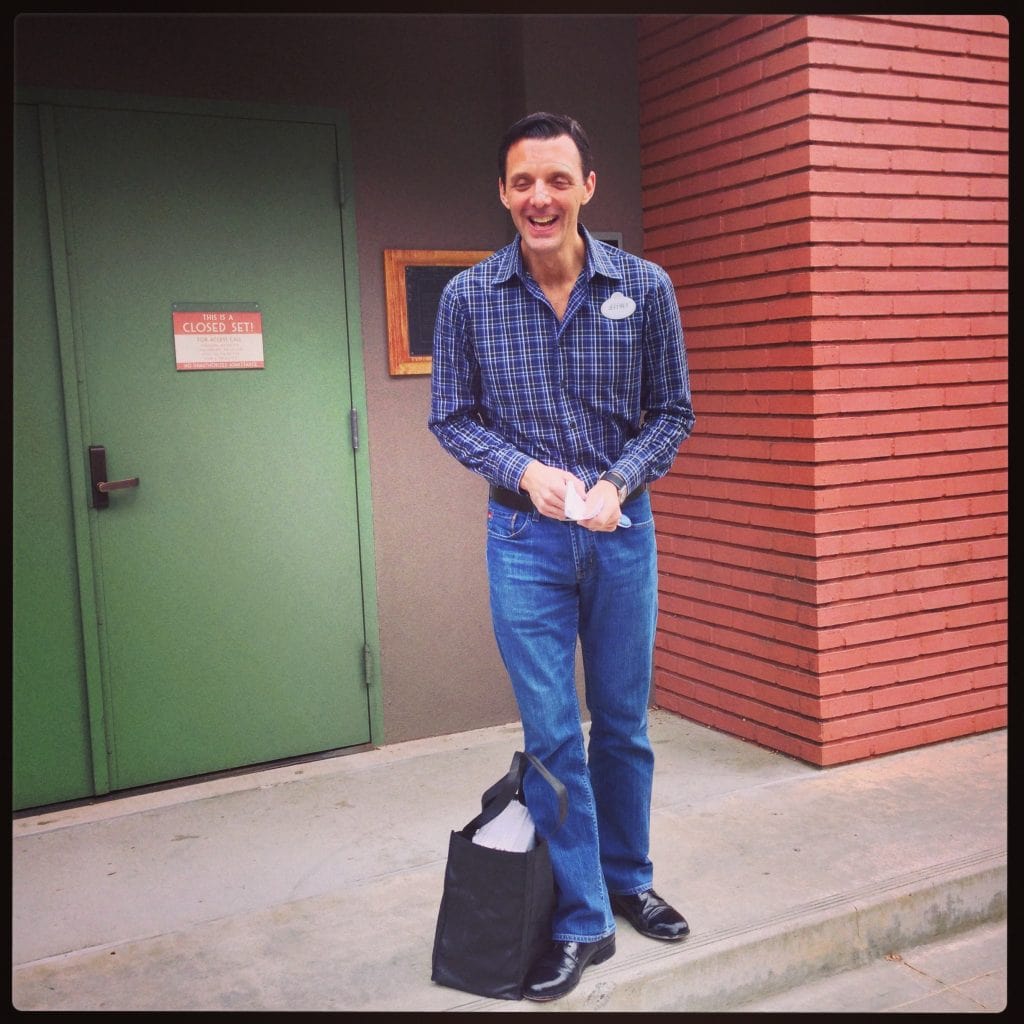 For instance, here is the scene where P.L. Travers (played by Emma Thompson) meets the team that will be creating Mary Poppins. You can see that it is the exact spot where we met up with Jeffrey.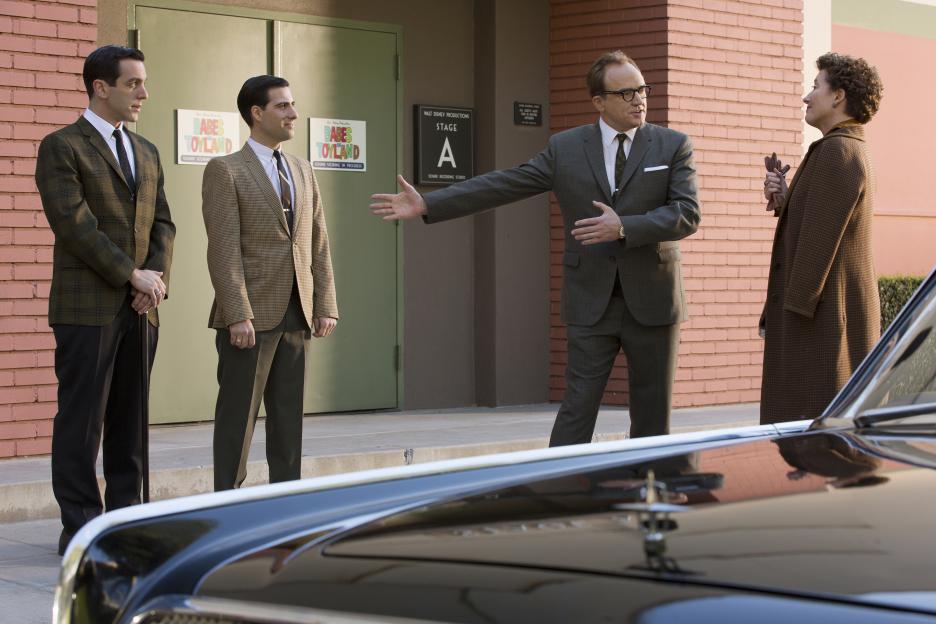 If you are not familiar with the story behind Saving Mr.Banks, it is the story of how Walt Disney convinced P.L. Travers to give him the rights to make the movie, Mary Poppins.  Both Mary Poppins and Saving Mr. Banks were filmed at Disney Studios.  In fact, Mary Poppins was filmed using several sound stages including Stage 3 that they dedicated to Julie Andrews!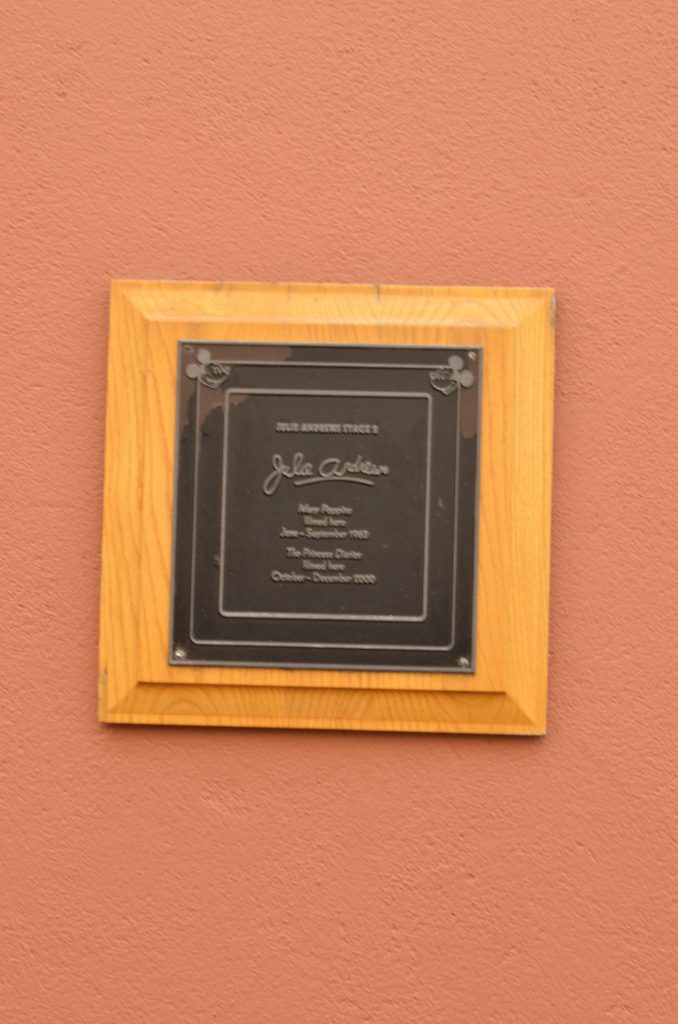 While I have been invited in the past and watched a filming in one of these sound stages, this time around the sets were closed and they were filming as we were walking around. It was pretty exciting to think that some of my favorite shows were being filmed during our tour.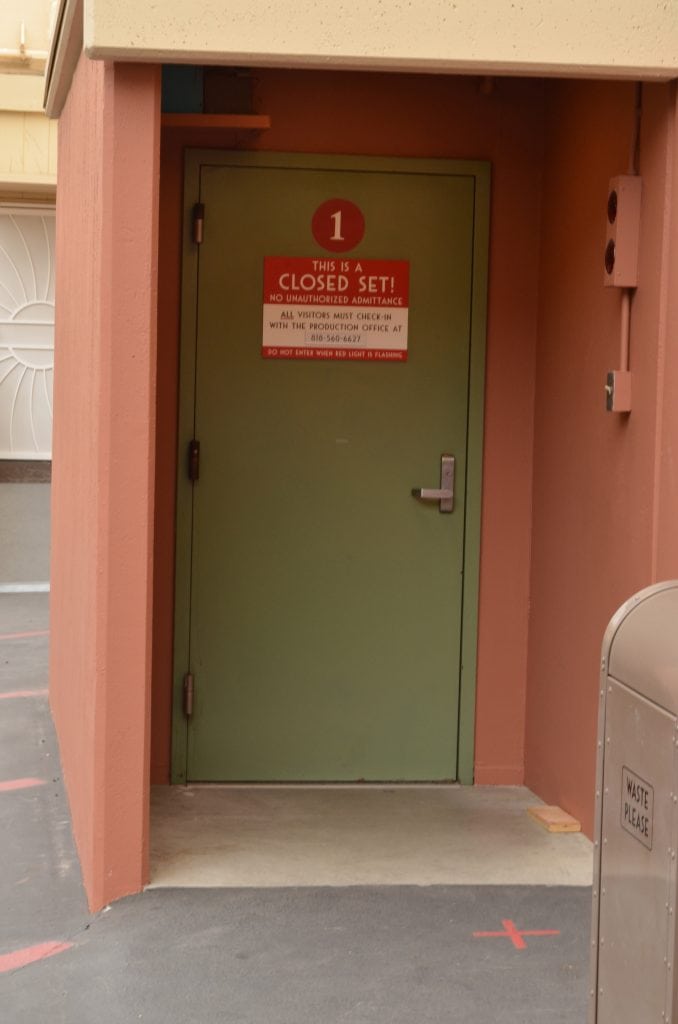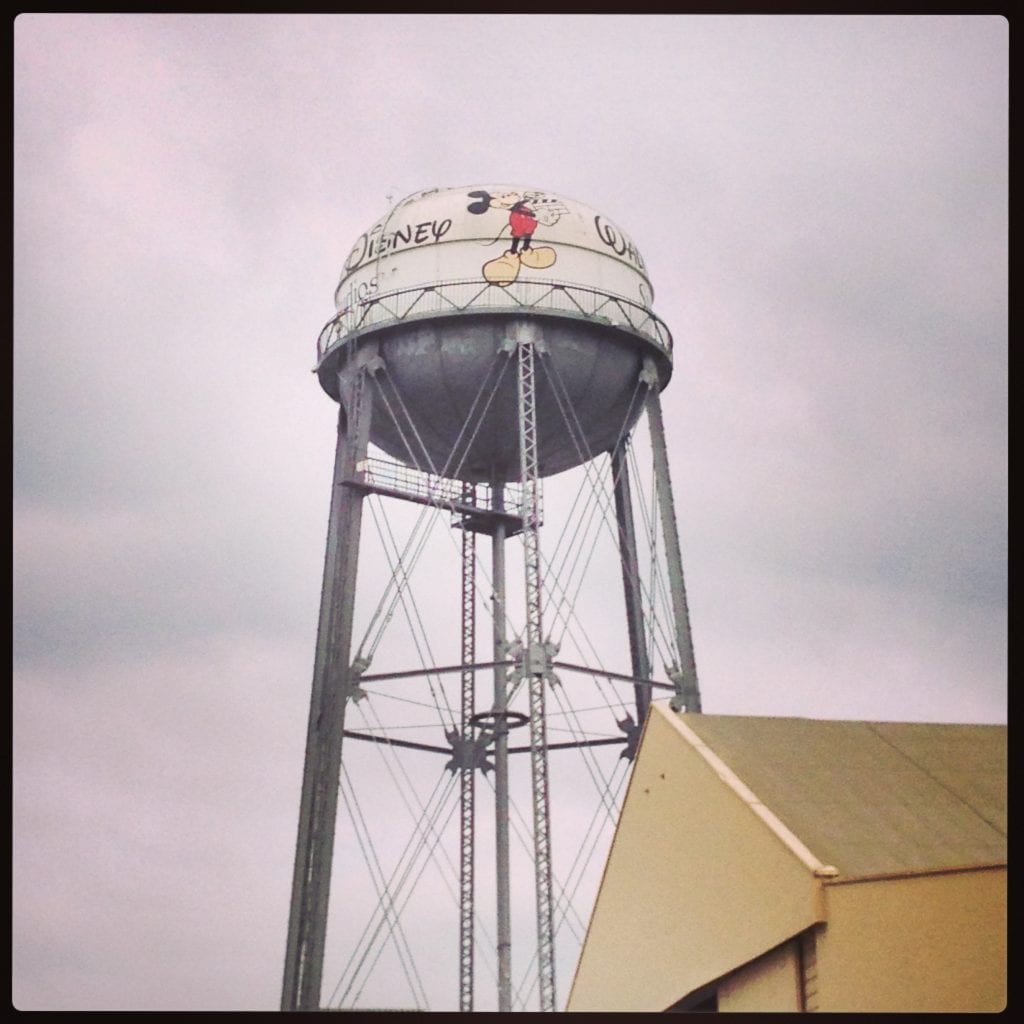 Here is the famous Disney Water Tower.  While they no longer use it, it has become a landmark.  Walt Disney had a little say in the design of this tower.  He added an extra leg to it to make it more visually appealing.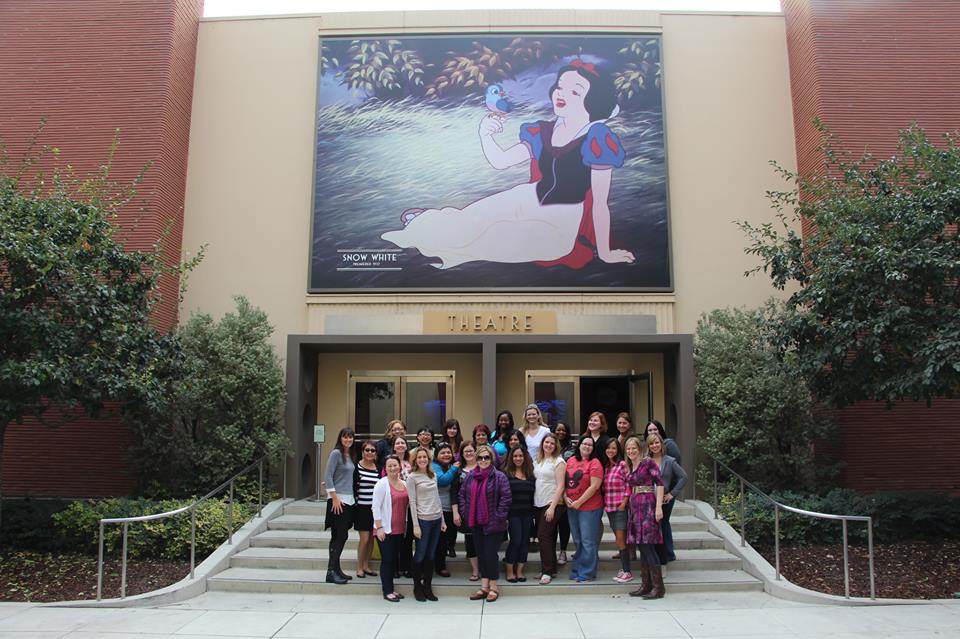 Here is the wonderful group of bloggers that joined me on this event.  We are sitting in front of the theatre where Disney would invite guests to watch his films.  Directly behind the theatre, you would find this: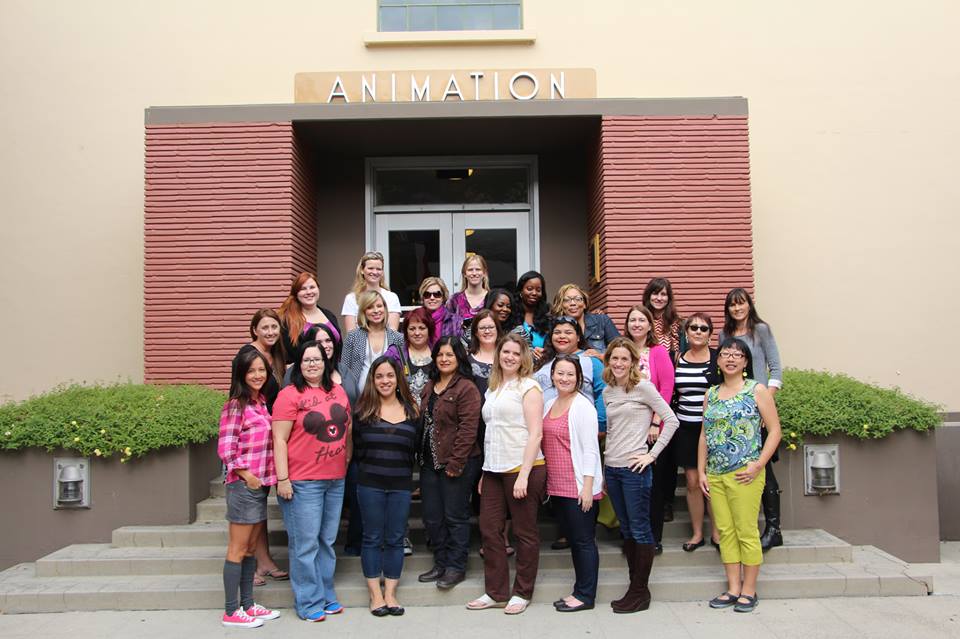 The entrance to the old Animation studios.  Saving Mr. Banks was filmed in this building!  In fact, right around the corner is a special place in the film: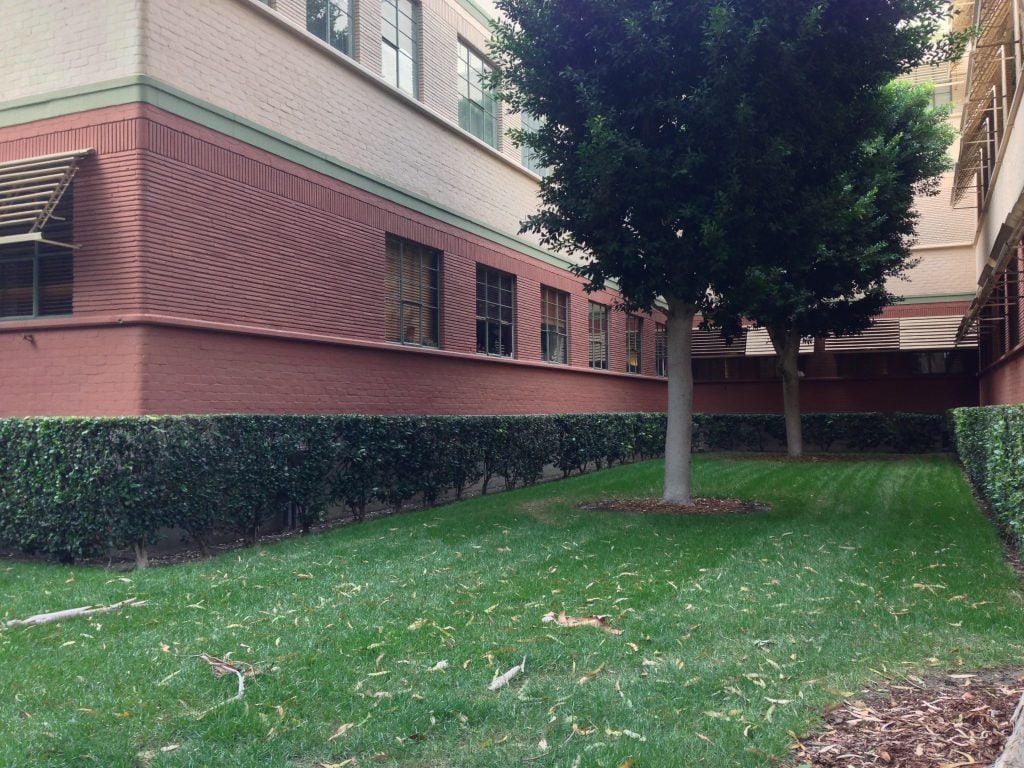 While it might not seem like much, there is a very heart warming scene filmed here where P.L. Travers creates a moat with her coffee cup and the help of her driver.  After you see the movie, you will have to come back and this will make more sense.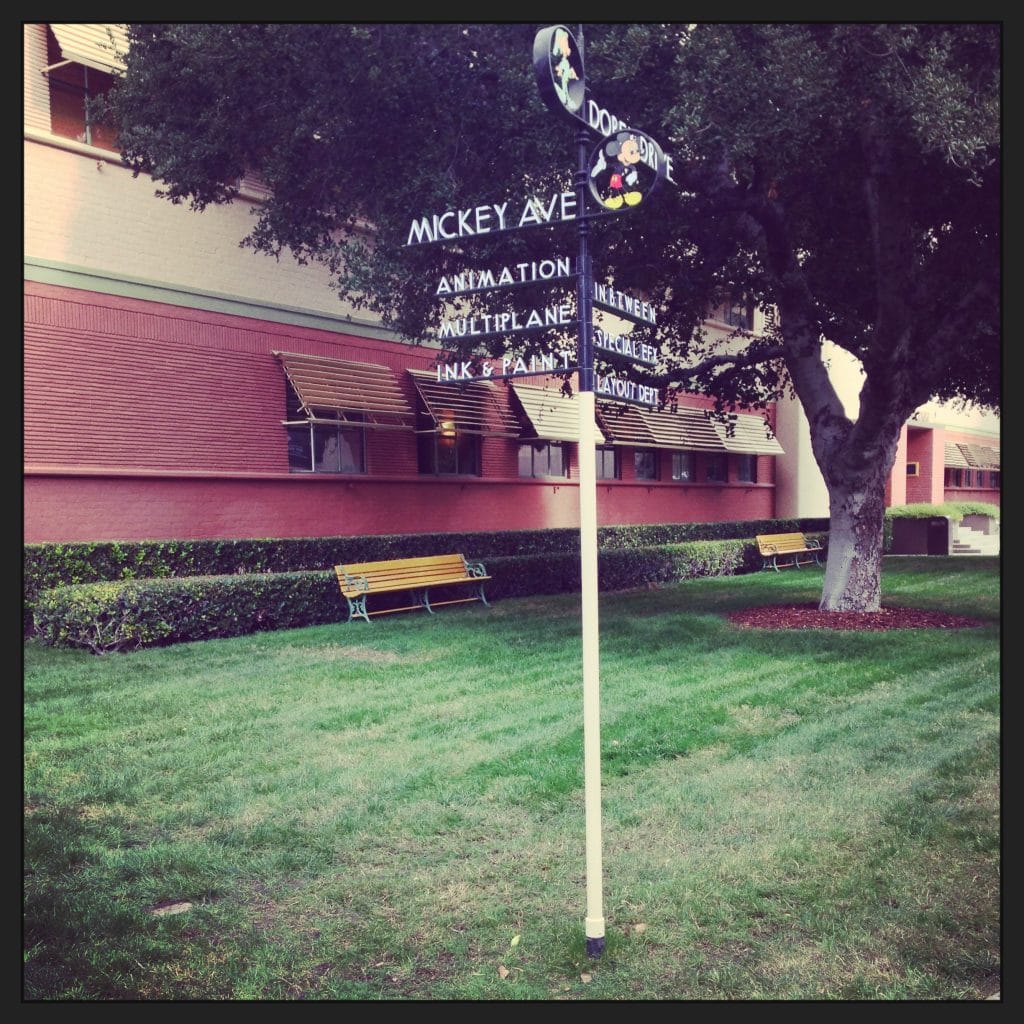 The magic continued as we traveled down Dopey Drive and onto Mickey Avenue!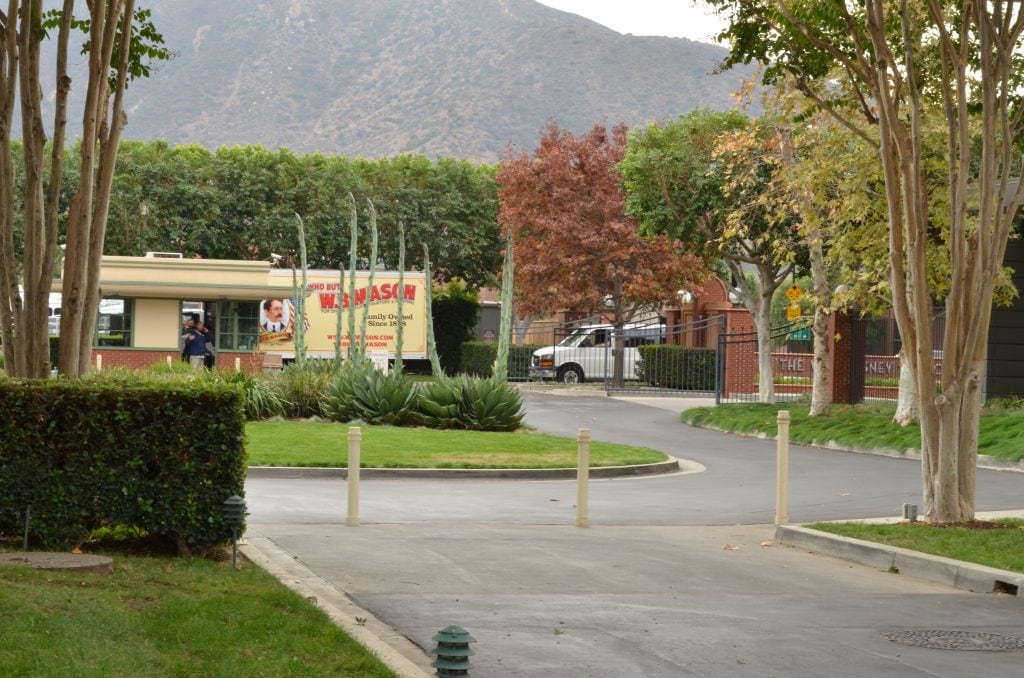 Here is the entrance to Disney Studios that hasn't changed much since it was created over 50 years ago!  The scenery is beautiful.
We ended our tour with a stop in the Disney store where I had to pick up a few things for my kiddos!  They requested some Olaf, and I couldn't come back empty handed.  I can't wait to see Saving Mr. Banks for a second time.  I am sure I will notice even more building and places that I saw on the tour.  If you ever find yourself in LA, you must drive past this magical place.  You can feel the creativity even in the parking lot!
Mary Poppins 50th Anniversary Edition is flying off shelves for the holidays. You can order Mary Poppins: 50th Anniversary Edition (Blu-ray + DVD + Digital Copy)
 on Amazon for $32.96 and free shipping!
Saving Mr.Banks has a limited release of Friday the 13th in selected cites with a national release on the 20th!
Be sure to read my Interview with Pete Menefree for a look behind the scenes of Mary Poppins and come back next week when I give my full review of Saving Mr.Banks!