This post is sponsored by Family Dollar.
September is probably my favorite month of the year. The weather starts to change and I get to dust off my fall wardrobe.  Football is in full swing and I get to sit down with my family every weekend and enjoy the game.  My birthday is also in September so I have an excuse to eat cake and hang out with my family and friends. September is fantastic!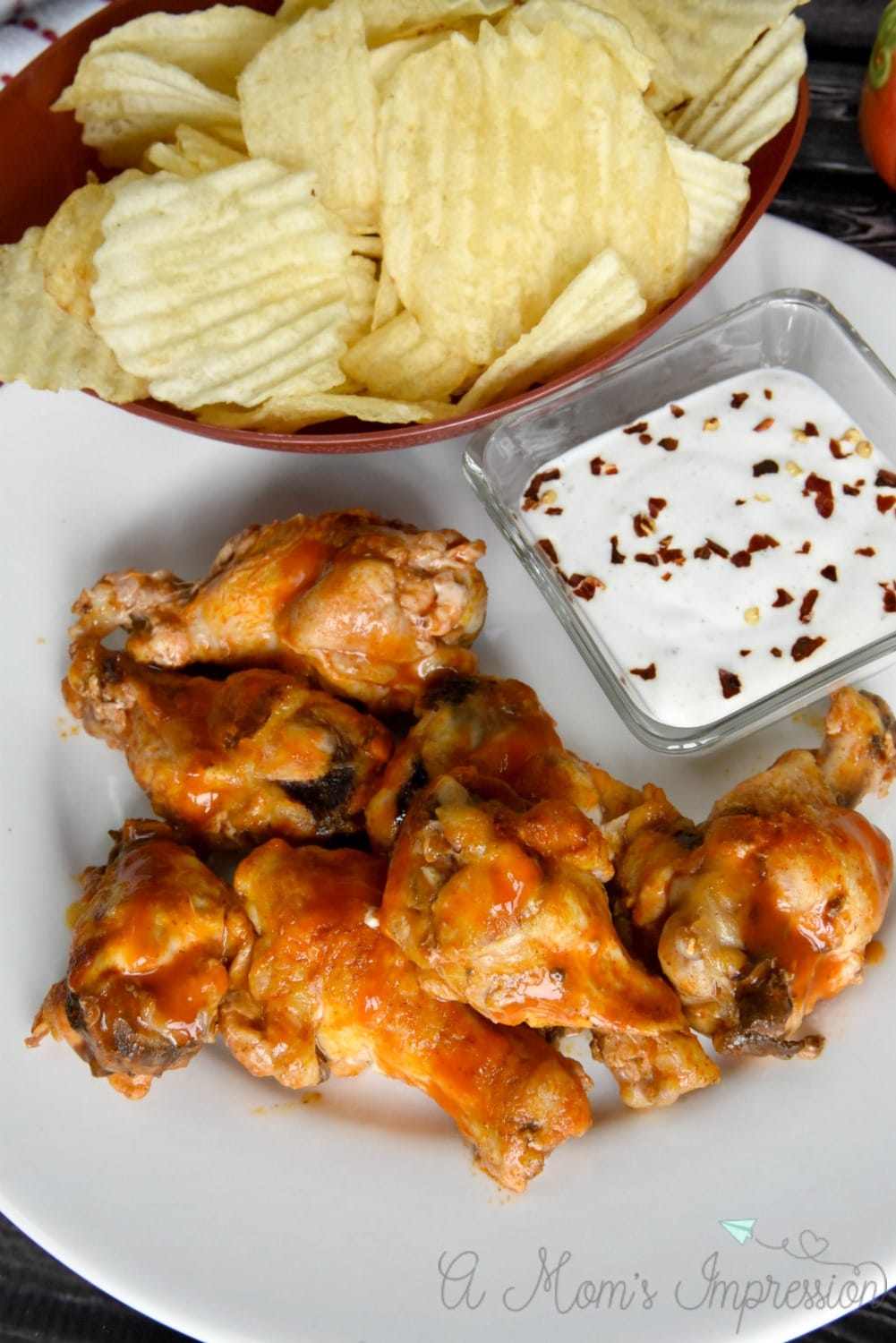 Did you know that September is also national chicken month?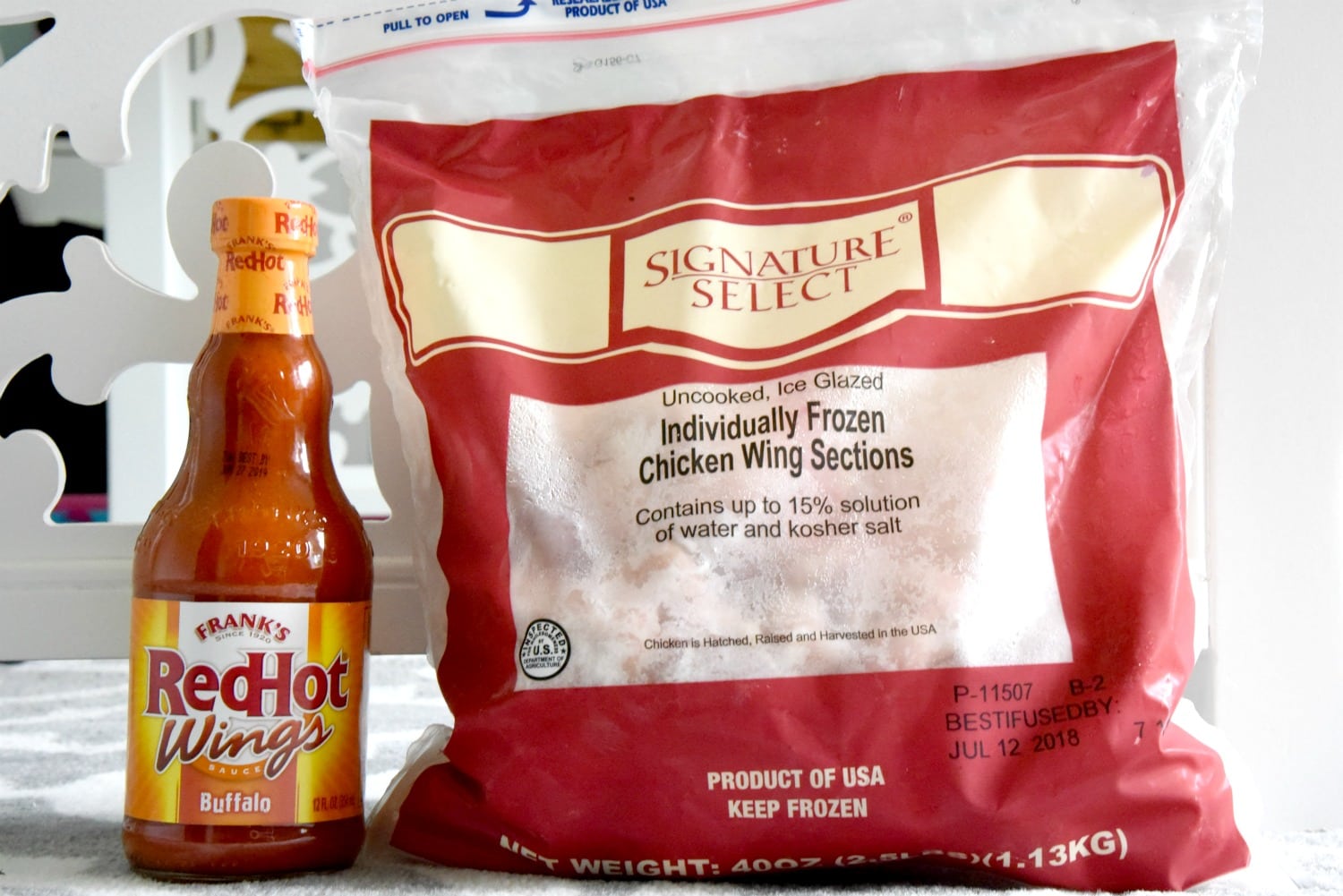 I had no idea that chicken had a month, but since I found out I have been thinking of ways to celebrate.  With school in full swing, I look for quick and easy recipes for my family and that includes when we entertain.  We love hosting friends and family for football games so when I found these amazing frozen chicken wings at Family Dollar for only $5 I knew I hit the jackpot! They were exactly what I needed to make some simple and easy buffalo wings for our next cookout.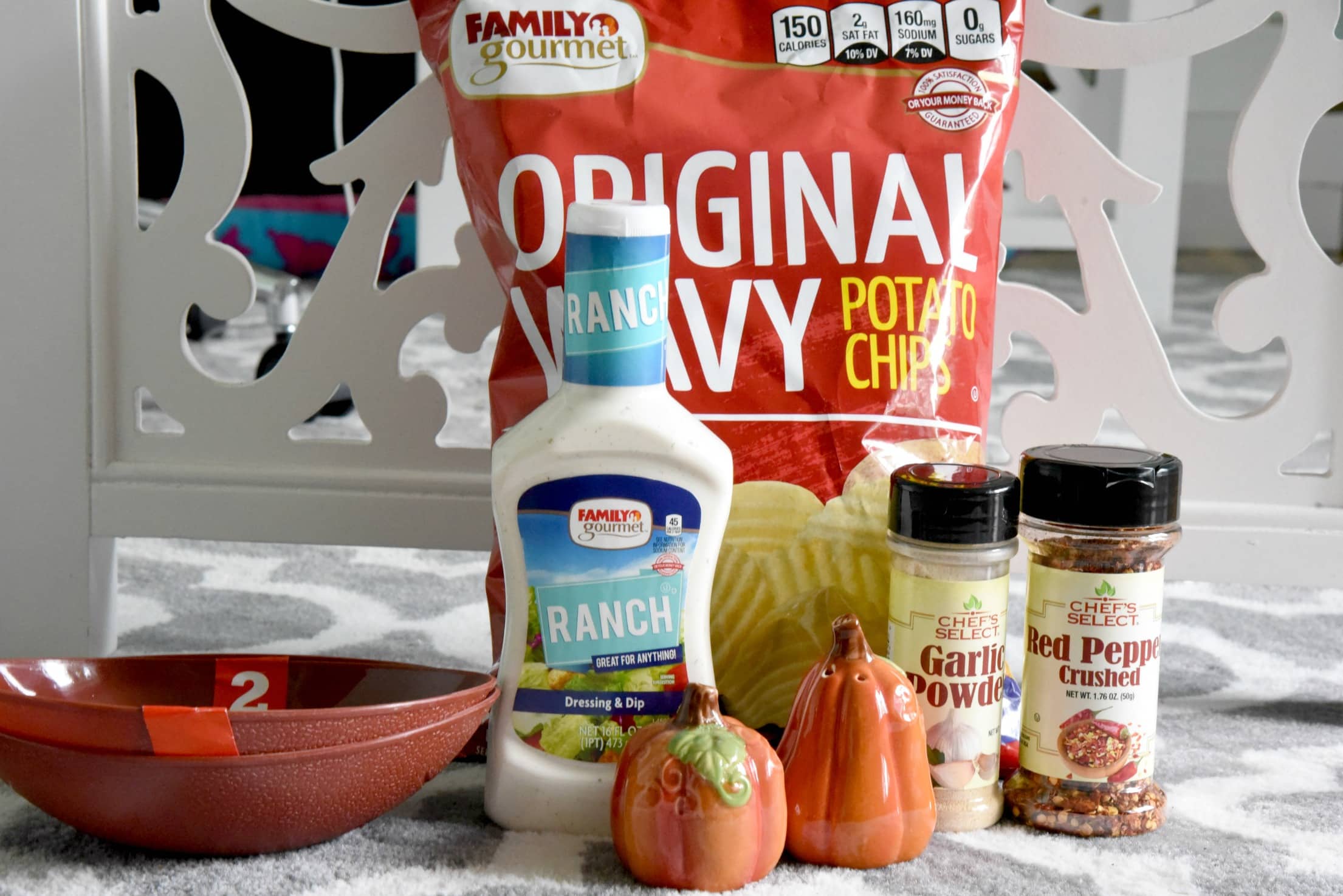 The secret to delicious buffalo wings is to keep them moist with a great tasting sauce. This oven method does an amazing job at keeping the wings nice and moist.
Simple Buffalo Chicken Wings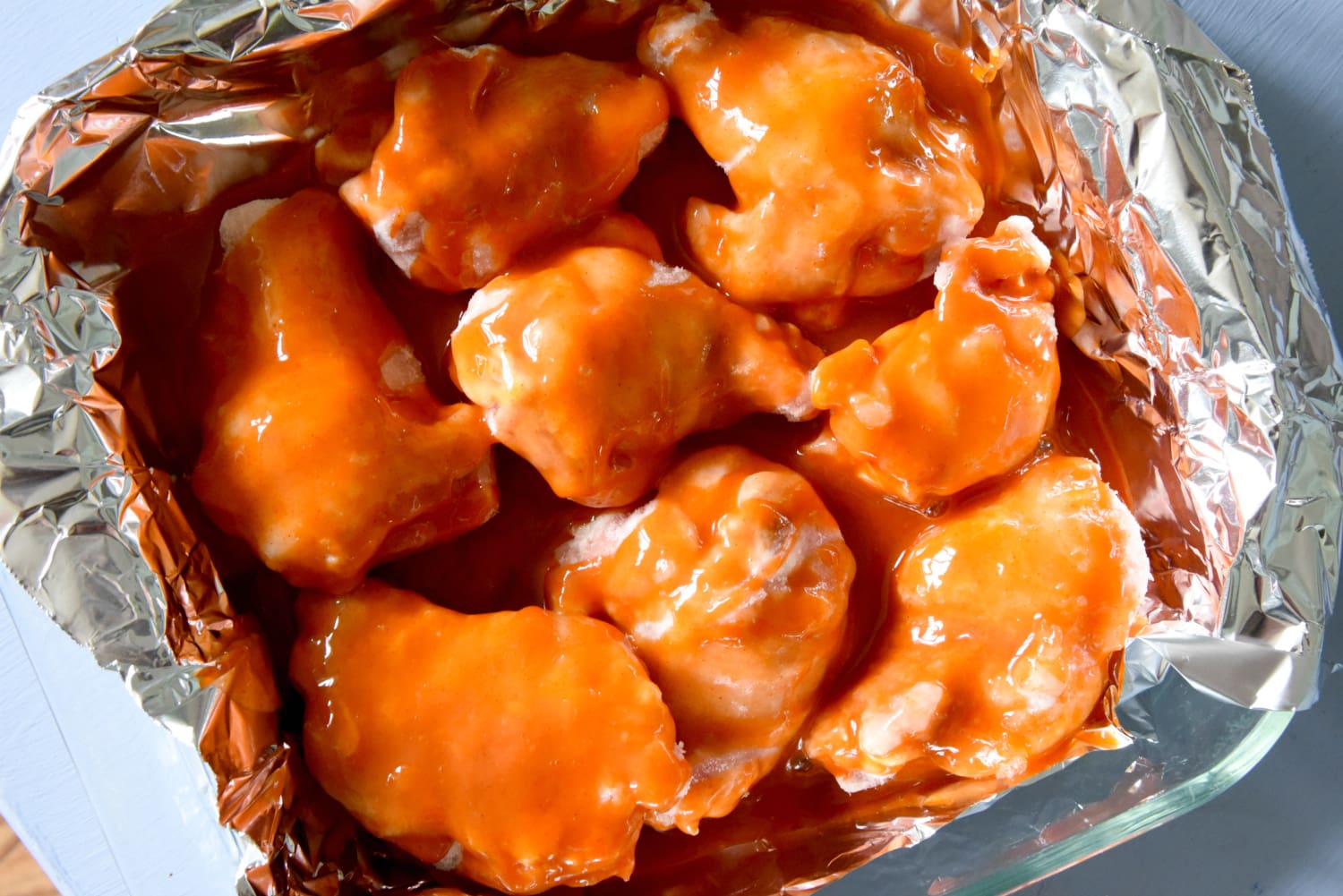 Oven Method Directions
Preheat oven to 450 degrees.  Line an oven proof baking dish with foil.
Place frozen chicken wings in a baking dish and sprinkle with garlic powder.  Pour 1 cup of buffalo sauce over the wings until they are fully covered. I used Frank's Buffalo sauce that I found at Family Dollar when I got the chicken. It is my favorite.
Bake in the oven for 40 minutes or until the internal temperature reaches 180 degrees.
Serve with ranch or bleu cheese dressing sprinkled with some crushed red pepper.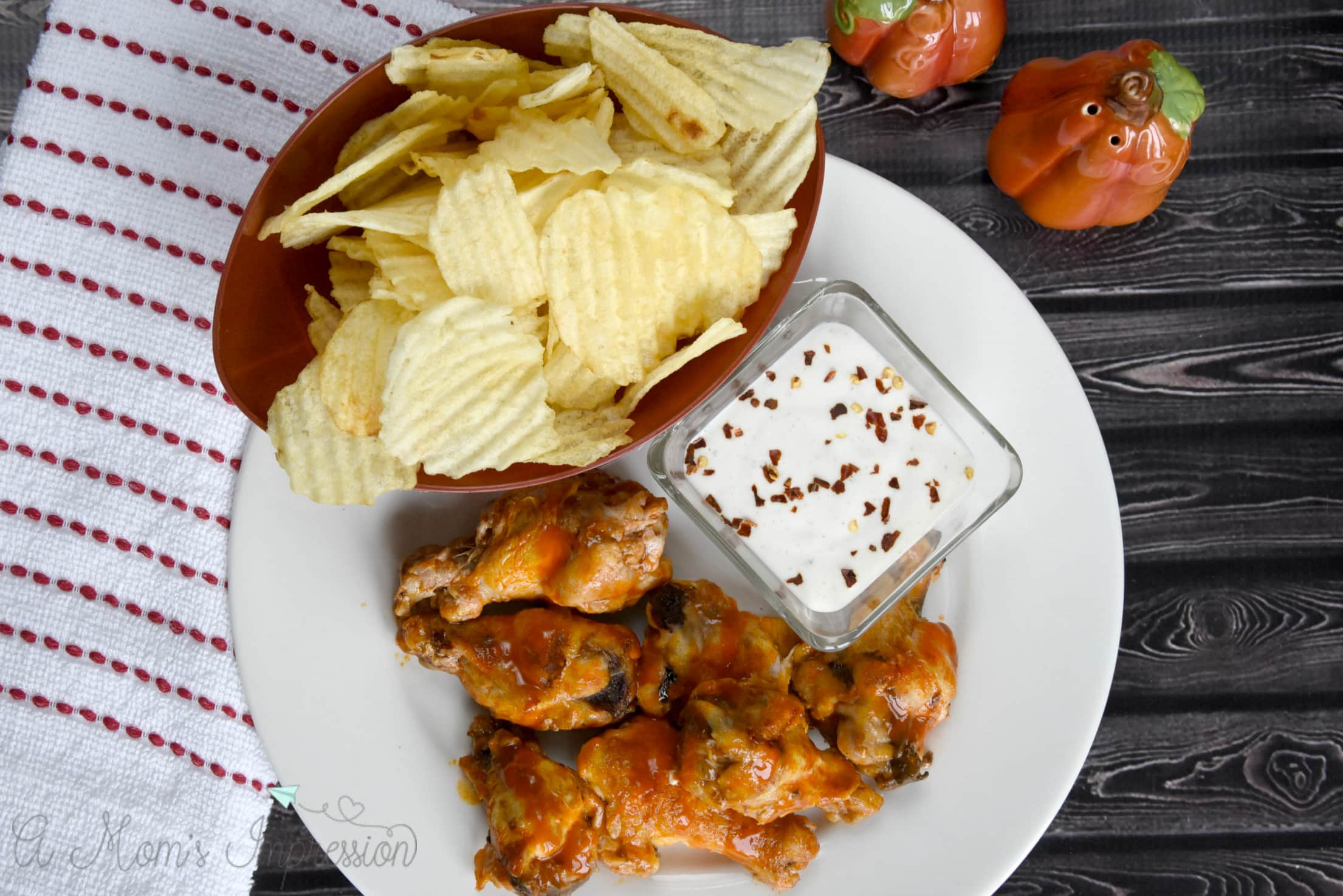 Grill Method
You can also make these right on the grill just as easily as in the oven. Simply pre-heat your grill, season the wings, dip them in the buffalo sauce and cook over med-high heat right on the grill until the temperature reaches 180 degrees. There is no need to thaw out the wings beforehand. You will need to continually baste the chicken wings with the sauce as they cook so it's not as hands-off as the oven method, but the delicious grilled flavor will be worth it!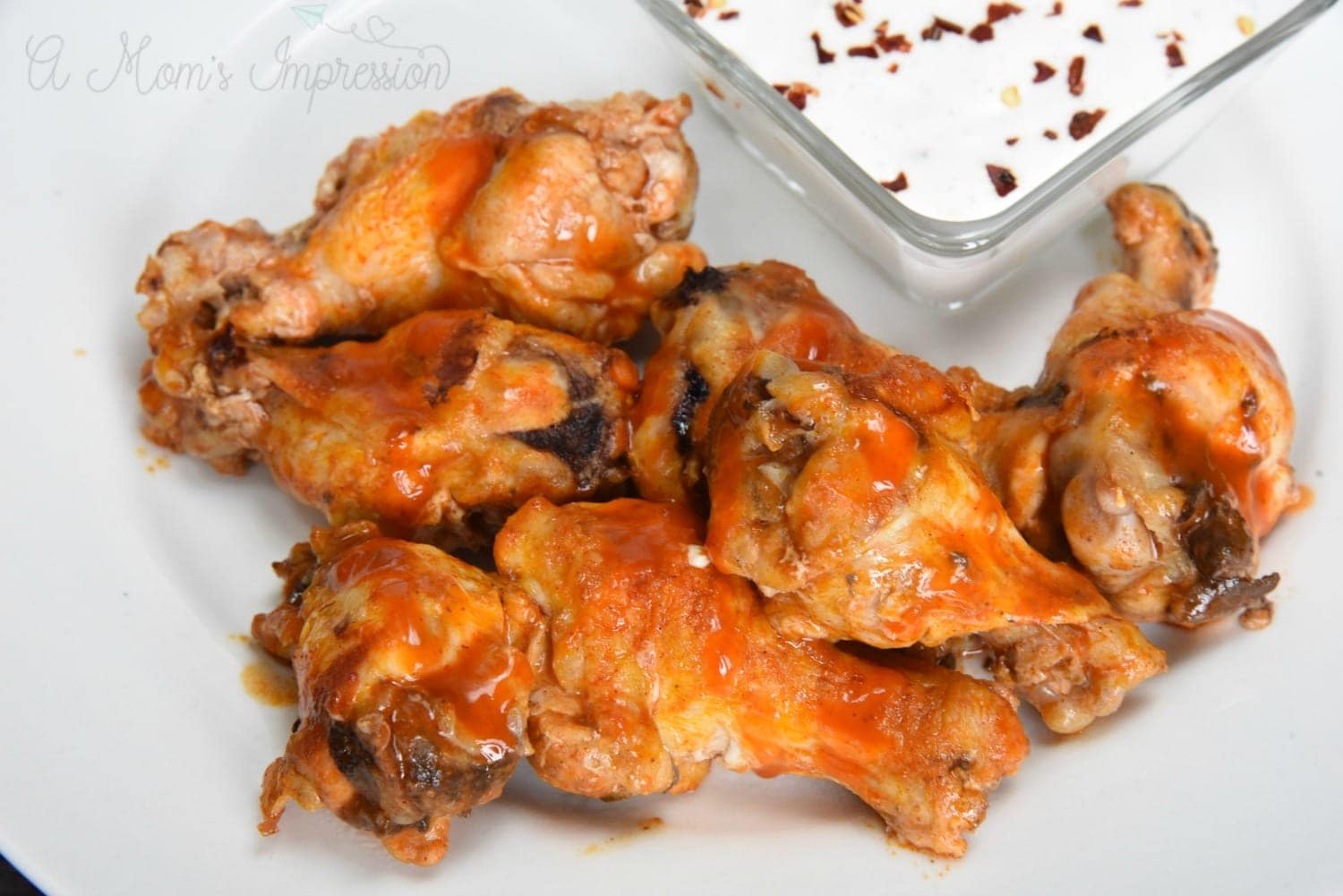 To make your chicken dinner complete, grab a bag of wavy potato chips while you're at the store, there are so many varieties available.  I also got my seasonings and ranch dressing at Family Dollar as well.  It was a one stop shop!
This simple chicken dinner is going to be a hit at your next fall gathering.  It's perfect to entertain with because most of the work happens in the oven or the grill so you can mingle and enjoy your company.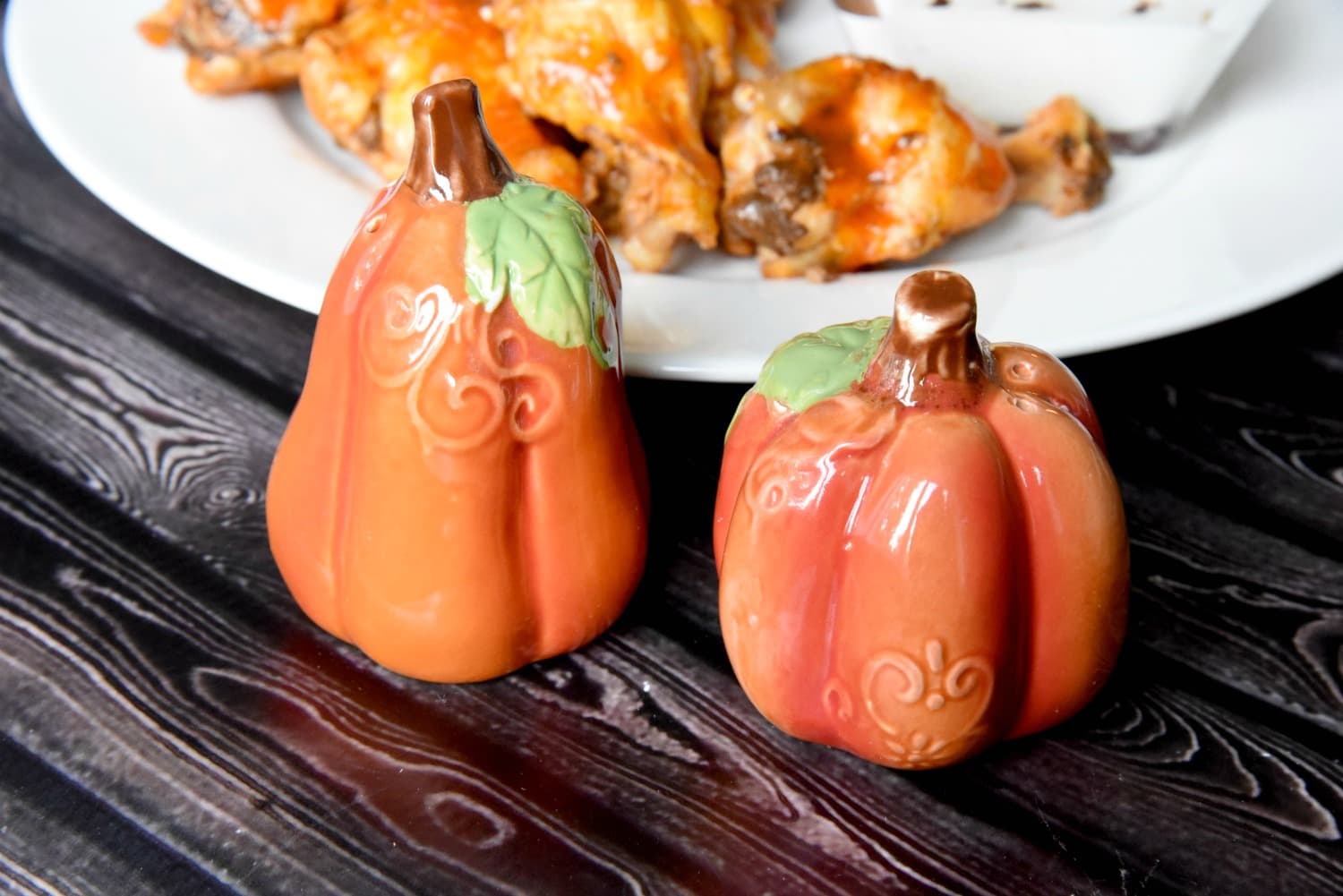 The fall décor is out in stores and while I was at Family Dollar I found some treasures perfect for the season.  Aren't these little pumpkin salt and pepper shakers adorable?  I found them for only $2 at my Family Dollar.  I know that we will be using them all season long!
Family Dollar is the place to go for everyday low prices. Be sure to also check out Smart Coupons for even more savings. To find a Family Dollar store near you, use this store locator.
Disclaimer: Items found in this blog post may not be available at all Family Dollar stores.

If you liked this recipe be sure to check out our Easy Mac and Cheese Appetizer bites that is also perfect for grilling season!