Halloween is just around the corner. My kiddos have decided that they are going to be a football player (Jonah) and a witch (Caroline) for Halloween this year. I love their choices and we have already begun preperations for both costumes.  I love this time of year, I love getting into the spirit of Halloween and decorating the house.  I think I have had my fall decor up since the begining of August in anticipation
Fun Halloween Treats for Kids
In addition to costumes and deocorations, we love getting into the spirit of Halloween with easy to make Halloween treats.  Sometimes all it takes a little help from the grocery store and about 10 miutes to create an adorable, tasty Halloween treat.  This creative idea can be made in under 10 minutes and your family and friends are going to love them!
Spider Web Treats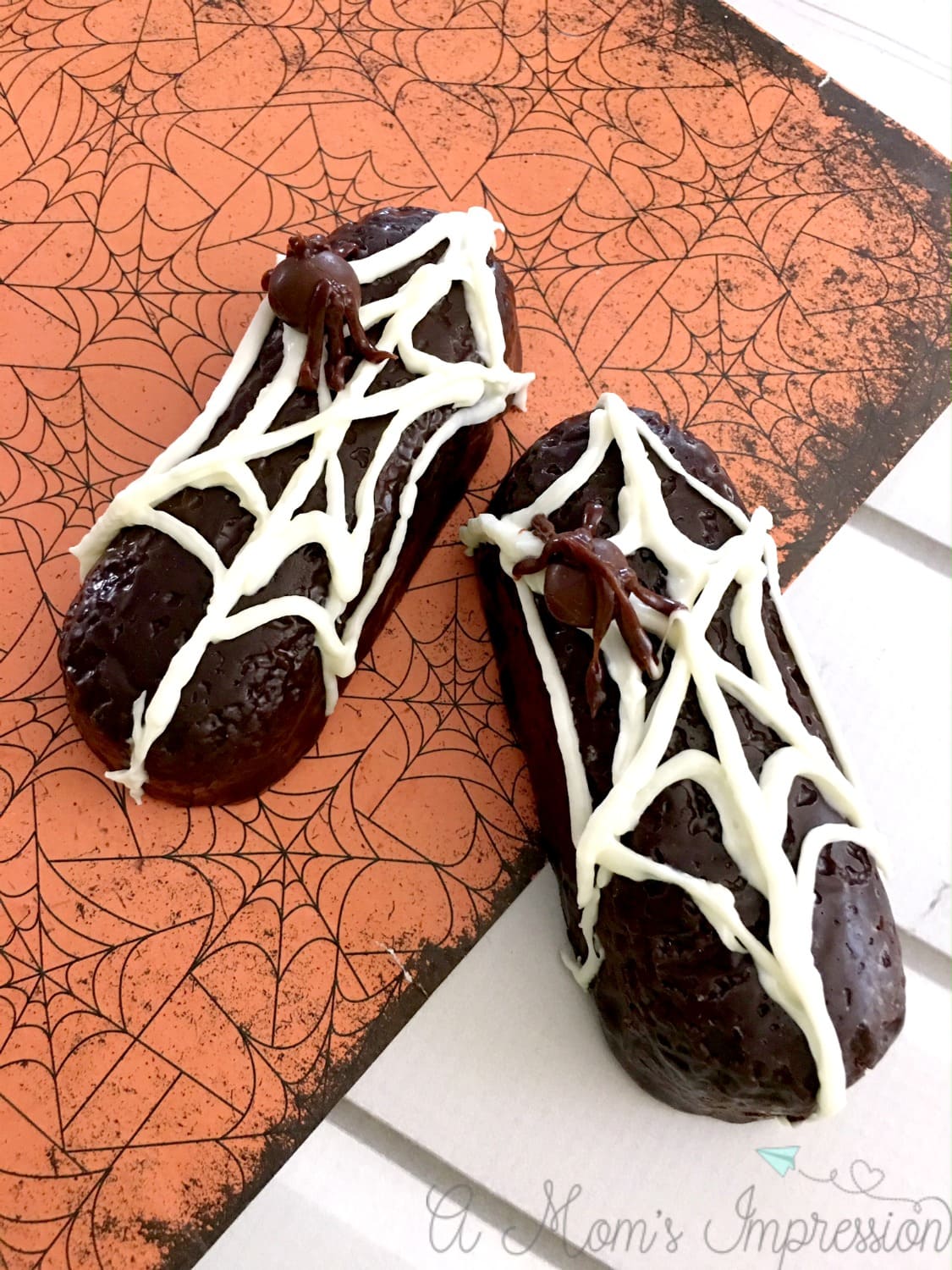 Ingredients
Chocolate Twinkies
White candy melts
Brown M&M's
Chocolate icing
Decorating bag
Directions
1. In a small microwave safe bowl, heat 1 cup of white candy melts on 50% power for 2-3 minutes, stirring every 30 seconds until melted.
2. Scoop the white chocolate into a decorating bag and cut a small tip off the end.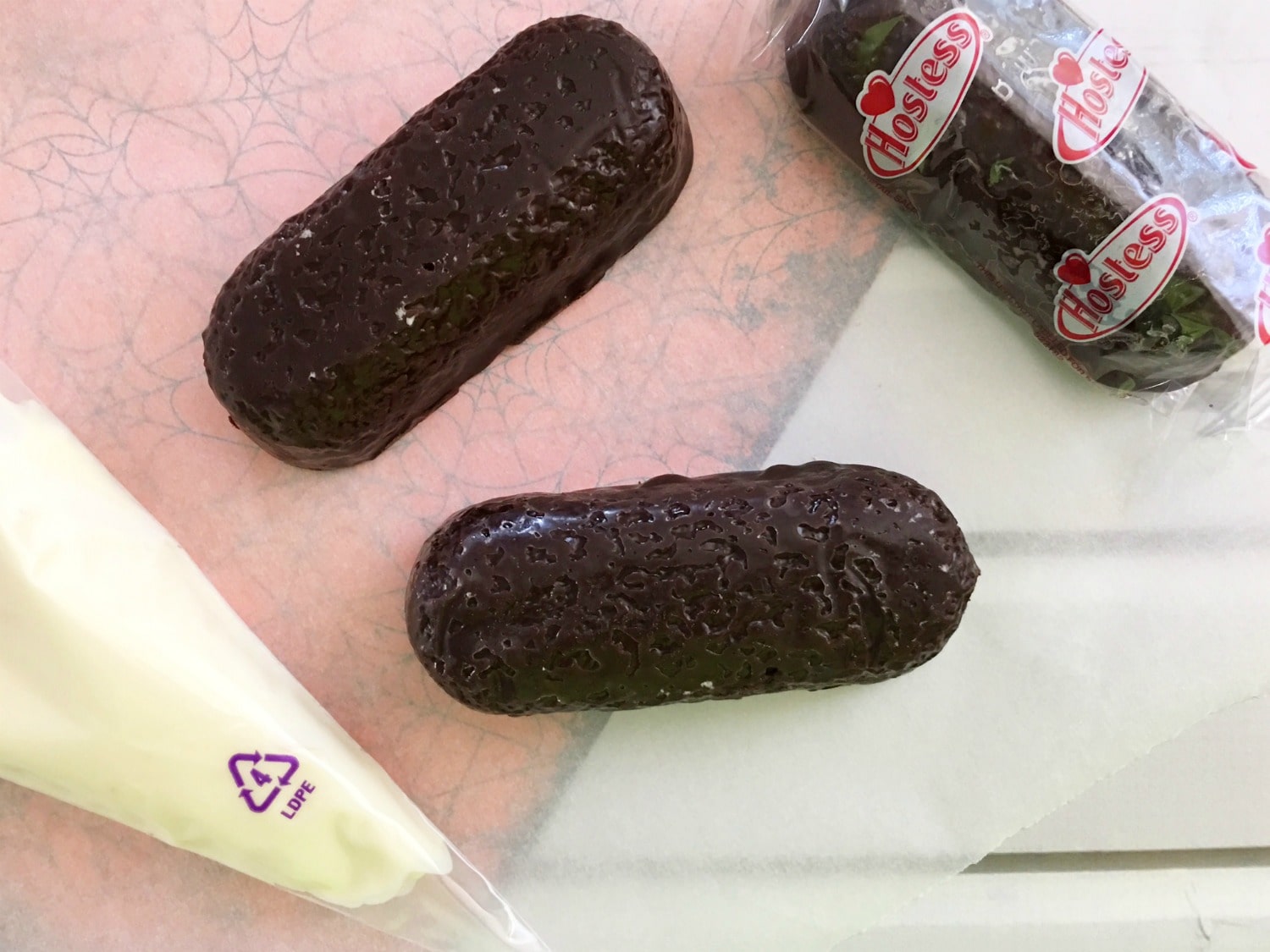 3. Use your white decorating bag to draw 3 lines cross crossing onto the center of each Twinkie.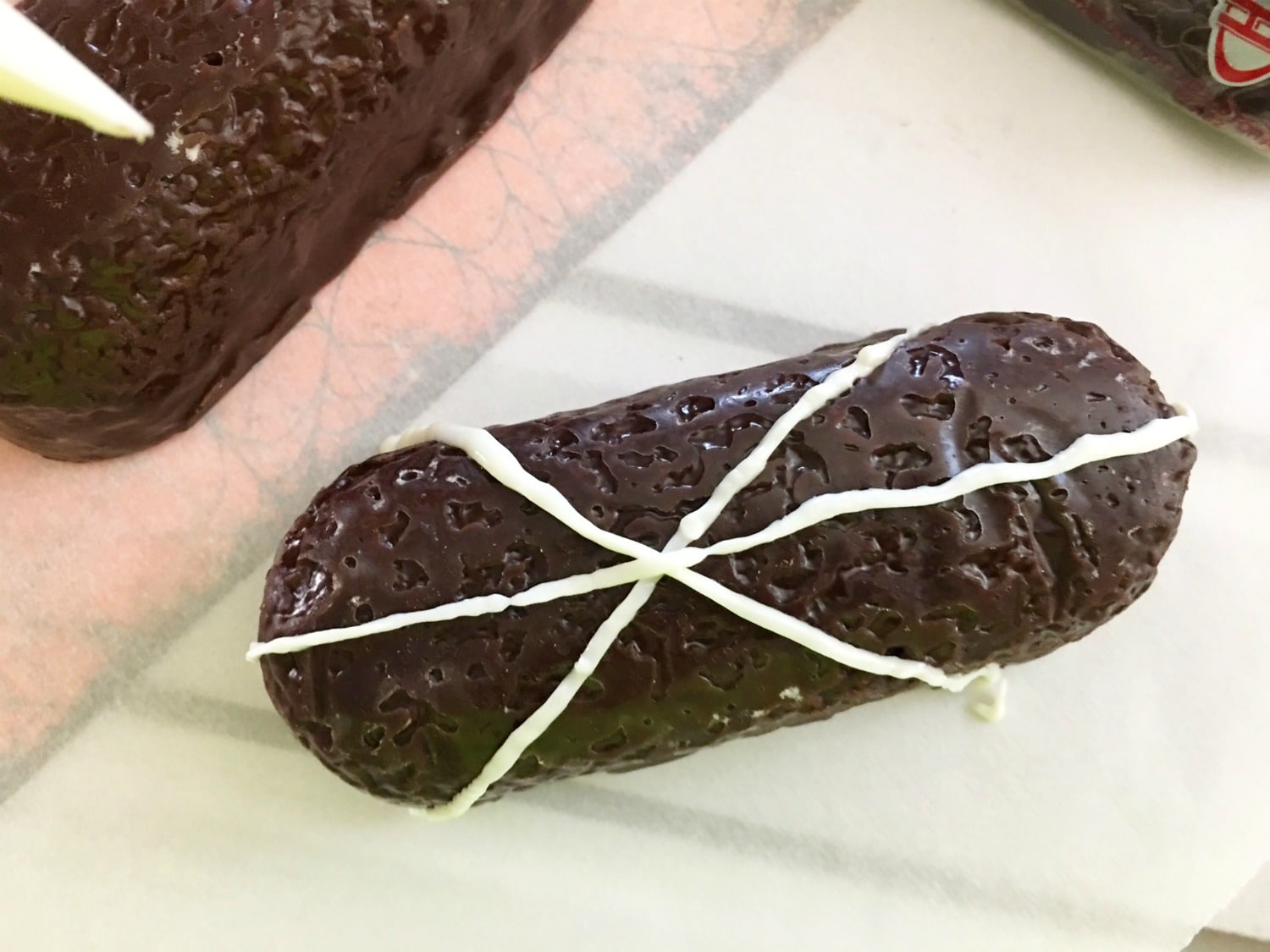 4. Then connect each line by drawing 2 scalloped circles with the white chocolate.
5. Place a brown M&M's onto the web and use your chocolate icing to draw 3-4 legs on each side of the M&M's to make a spider.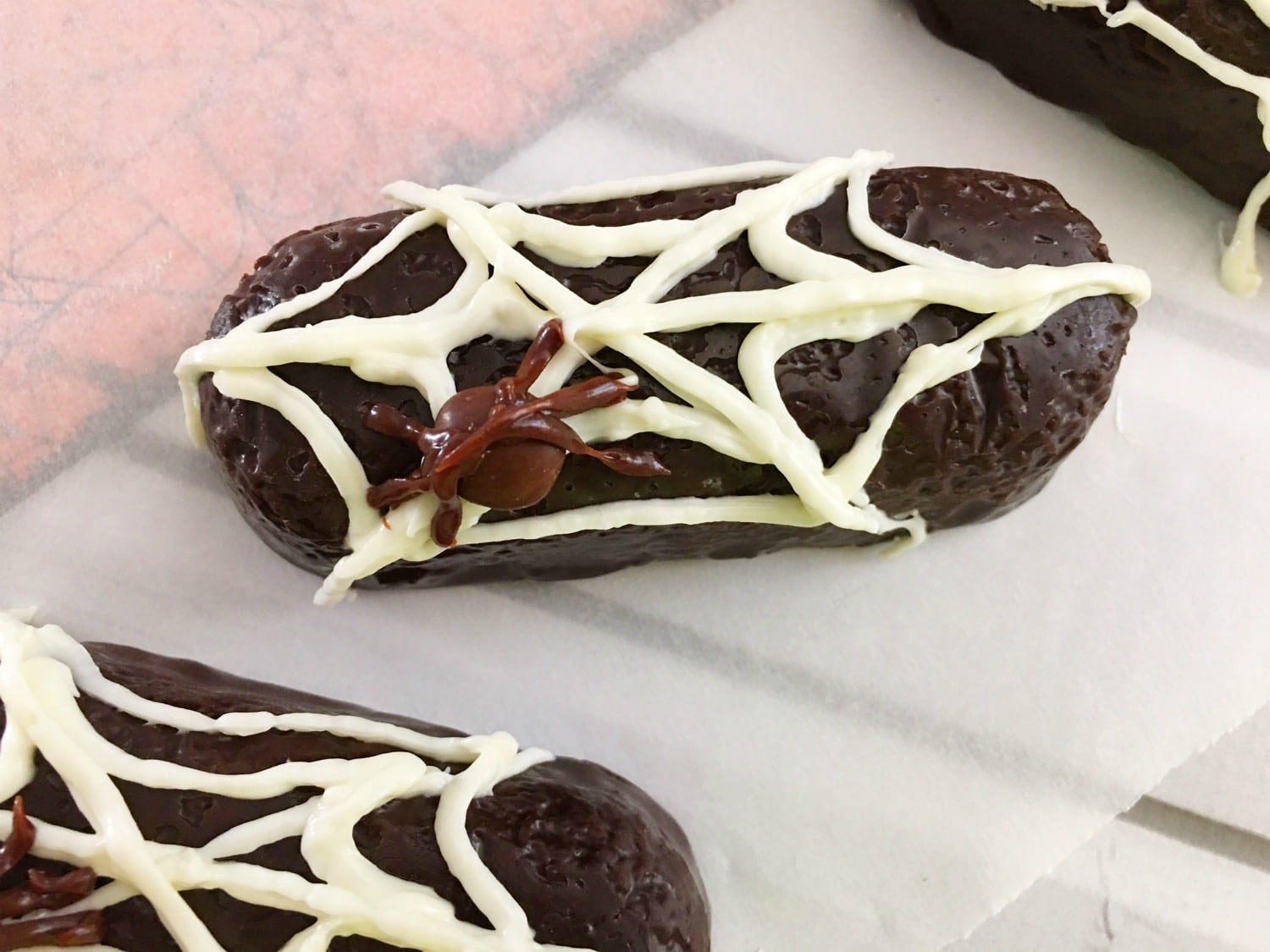 Easy to Make Halloween Treats
For more easy to make Halloween treats be sure to come back next week when I share some fun mummy pizza with y'all!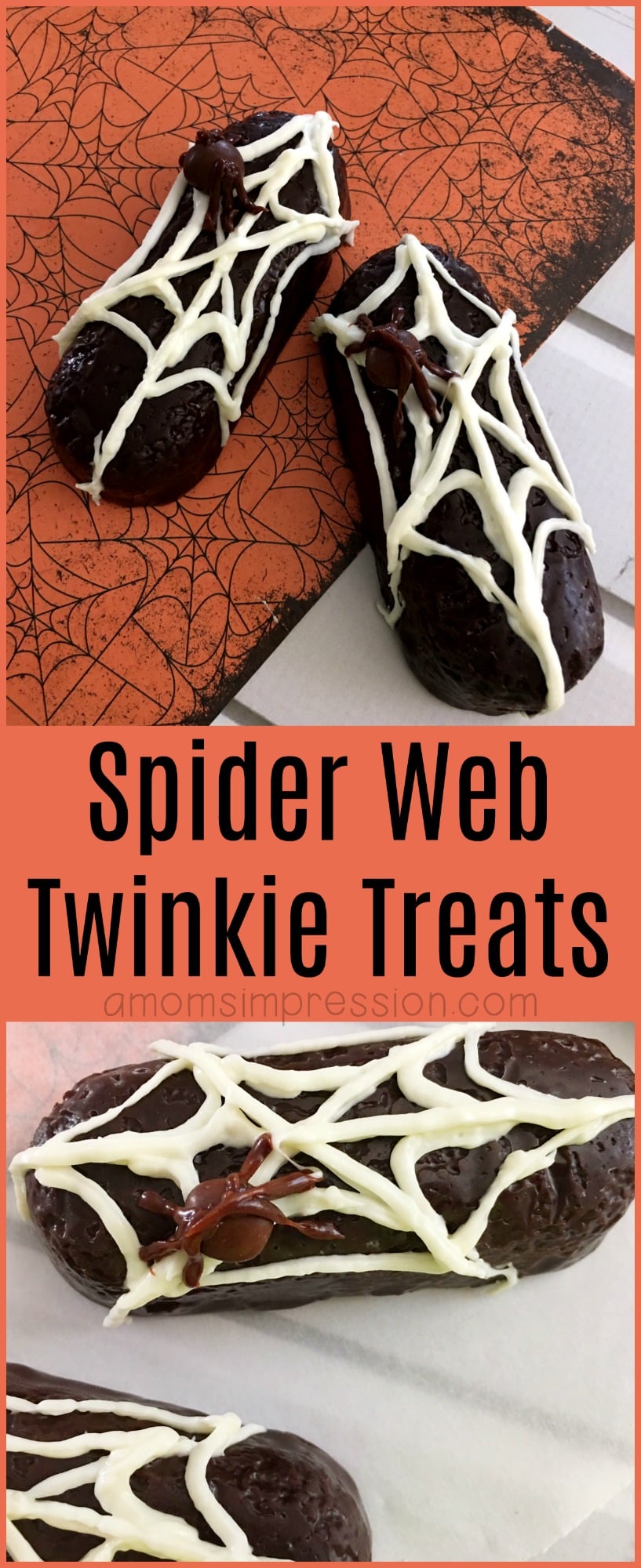 What fun treats do you like to make for Halloween?
For more Halloween fun be sure to check out our roundup of easy to make Halloween costumes.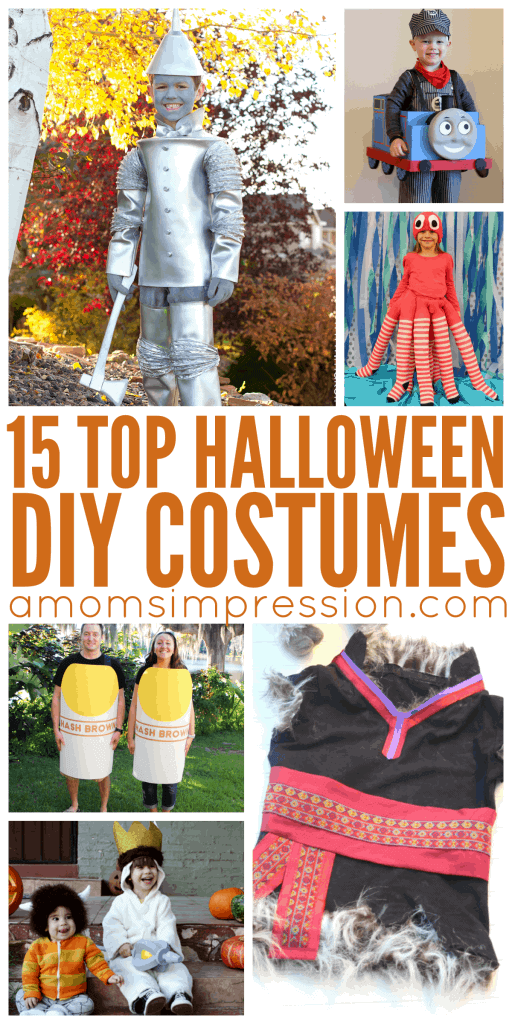 And for even more fun, check out these fun kids Halloween crafts!