This post is sponsored by McCormick.  All opinions are 100% mine.

I am very fortunate to have both a brother and a sister close in age. I always had a playmate growing up that made life a lot of fun.  Summer time was one of my favorite times.  When school was out we would play with the neighborhood kids until my dad whistled for us to come home.  We had so many adventures.  Our adventures kept us hungry and thirty and craving sweets.  I remember my dad making homemade Root Beer Floats for my brother, sister and I.   He used homemade ice-cream that my mom would start in the morning before she headed to work. Root Beer Floats meant summer time!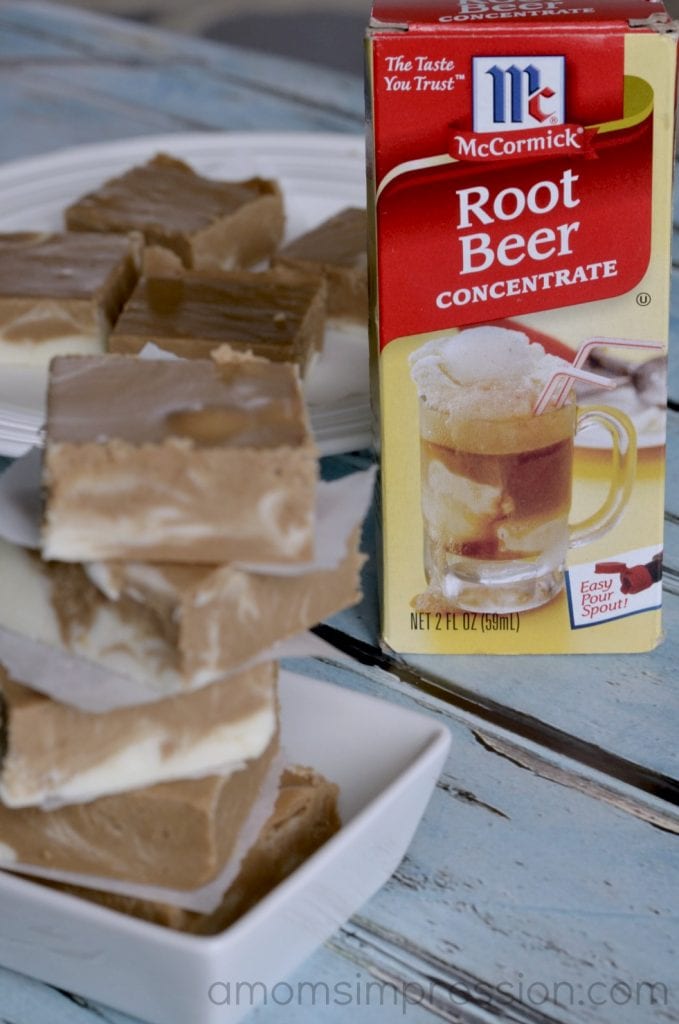 McCormick is celebrating their 125th anniversary celebration this year. Can you believe it?  I have grown up with McCormick spices and my spice rack is full of them. To celebrate their anniversary McCormick wants to showcase their , Flavor of Together program. Launched in Dec. 2013, the , Flavor of Together program aims to start a global conversation about food and flavor by asking people to share their experiences with one another. The program is also a way to give back; for every story shared, McCormick will donate $1, up to $1.25 million to United Way to help feed those in need.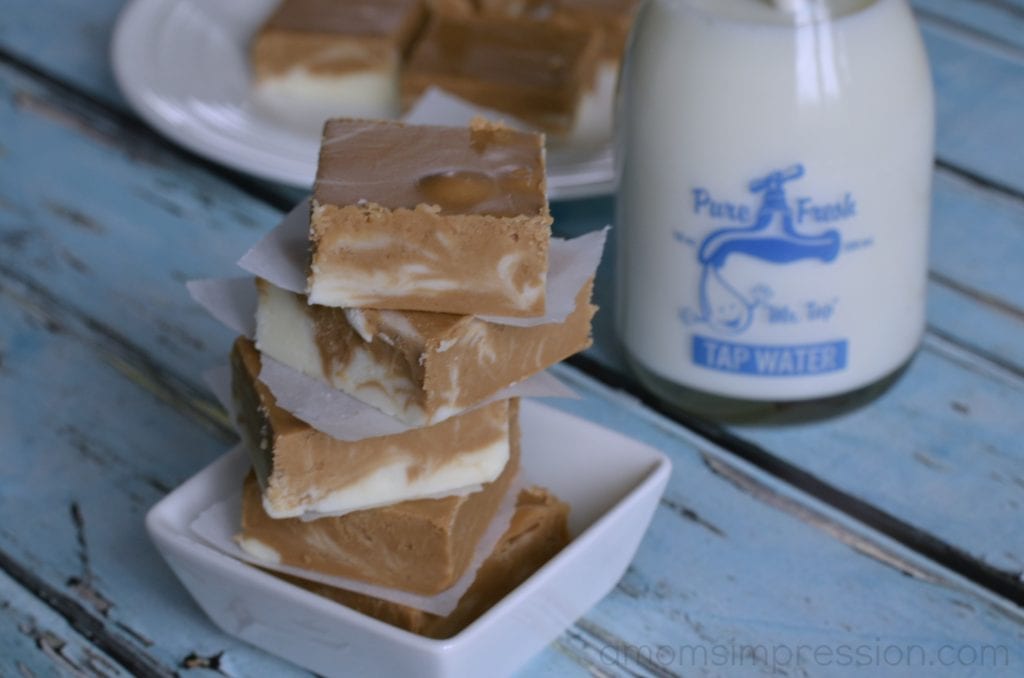 I wanted to recreate my fond memories of root beer floats with my siblings in a less melty way that is perfect for spring, so I came up with root beer float fudge!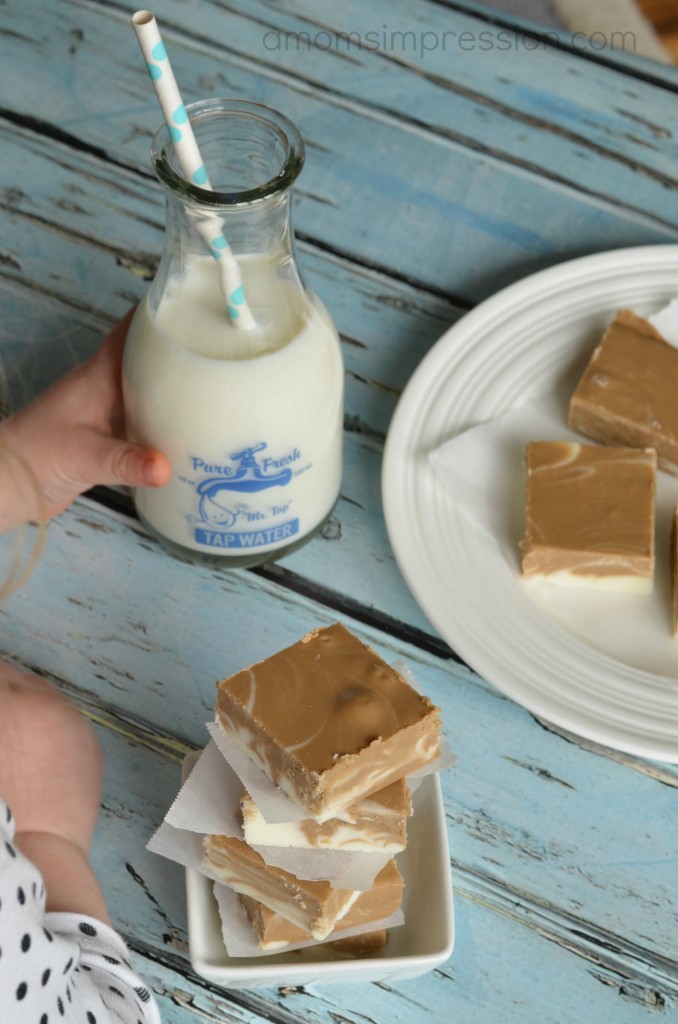 As you can see, it was a huge hit in our home.  I had a hard time keeping my daughter away from the goods to take take photos.  It is fabulous with a bottle of milk!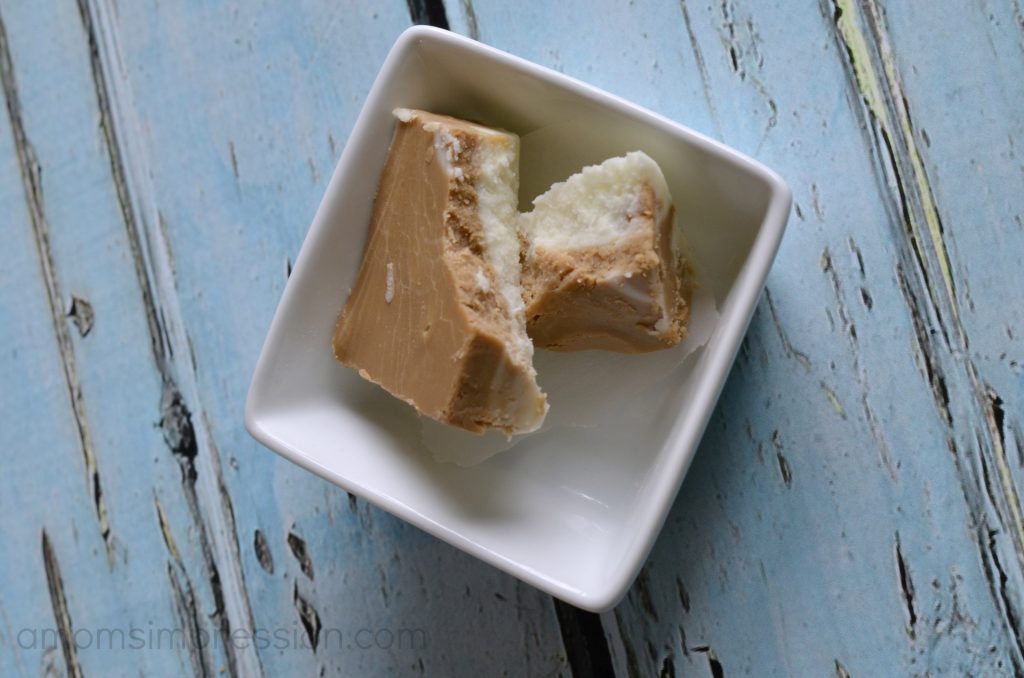 It really does taste like a root beer float.  My husband mentioned it right away before I could tell him what I was trying to recreate.  The use of McCormick's Root Beer Extract brings it to a soda shop level. Root Beer Extract was one of McCormick's first products in the late 1800s. The product quickly rose in popularity and led to a trending sensation of root beer floats and even root beer home brewing in the early 1900s.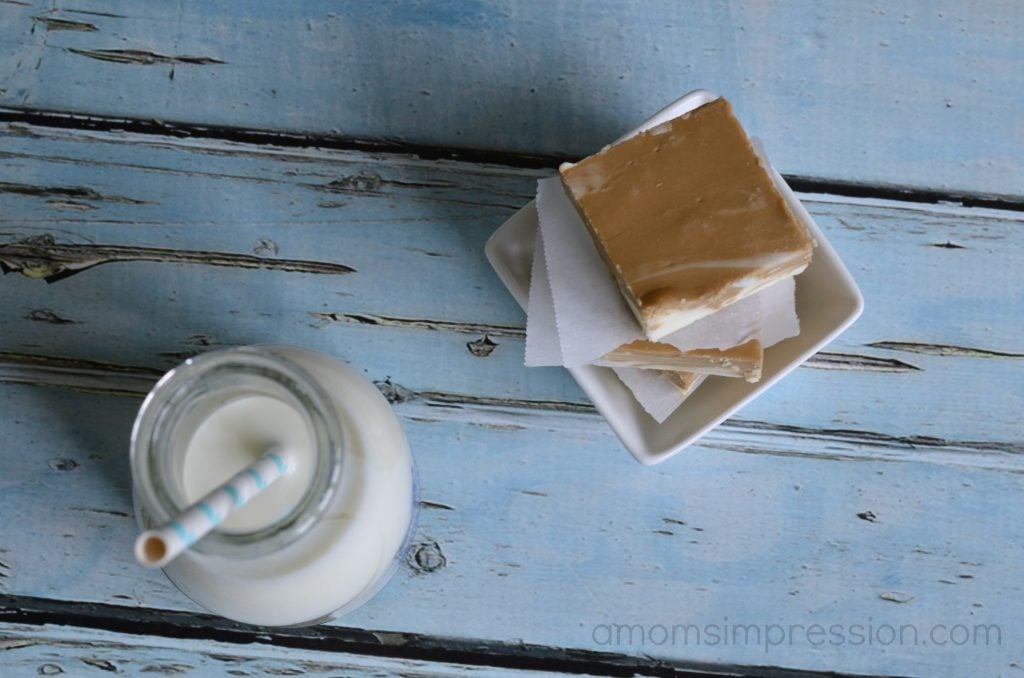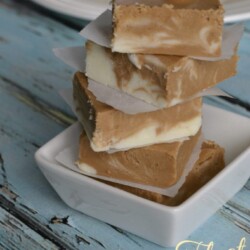 A delicious alternative to a root beer float. Adapted from http://www.shugarysweets.com
Ingredients
3

cups

sugar

¾

cup

butter

1

cup

half and half

1/2

teaspoon

salt

1

package white chocolate chips

1½

cup

marshmallow cream

3

tsp

McCormick Root Beer Concentrate
Instructions
Combine sugar, butter, salt and cream in a large saucepan. After it reaches a boil, stir continuously for four minutes.

Remove from heat. Stir in white chocolate and marshmallow cream. Stir continuously until mixture is completely combined.

Pour about half of the mixture into a parchment paper lined 13x9 baking dish.

Add root beer concentrate to remaining mixture. Stir until combined. Pour over white fudge. Using a knife, swirl the two together. (you need to do this quickly, before the white fudge has time to set up)

Put fudge in a refrigerator for a minimum of 3 hours. Cut into pieces and serve!
Nutritional information is an estimate and provided to you as a courtesy. You should calculate the nutritional information with the actual ingredients used in your recipe using your preferred nutrition calculator.
Sharing of this recipe is encouraged and appreciated. Copying of full recipe to any social media is prohibited.