This post is sponsored by Tyson®. All opinions are 100% mine.
My husband is of the opinion that meatballs are the greatest food ever invented.  They are, literally, balls of meat.  He doesn't see how that model of food can ever be topped or improved upon.  He likes meatballs on a toothpick, meatballs in his pasta, meatballs on a sandwich, meatballs on a pizza.  He is a meatball maniac.
So when I saw the opportunity to try out one of the new Aidells® meatball products, I knew he was going to be a happy man.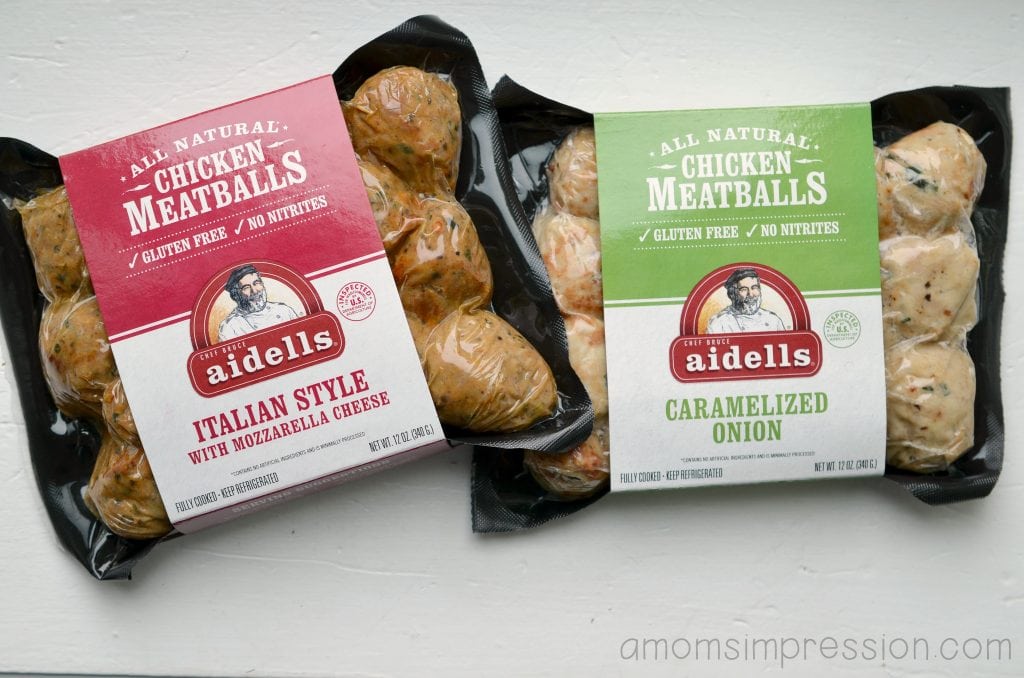 On my last shopping trip to Meijer, I made sure to find the new Aidells® Meatballs and was pleased to see that they had 3 varieties to choose from.  There was Teriyaki and Pineapple, Italian Style with Mozzarella and Meatballs with Caramelized Onion.  All three options come in 12-ounce packages and they are gluten-free with no nitrates and no added hormones.  They were kinda hard to spot but I found them under the meat counter.  I choose the Italian Style with Mozzarella because I thought that would go best with the recipe I had in mind, I also grabbed a package of Caramelized Onion for another night.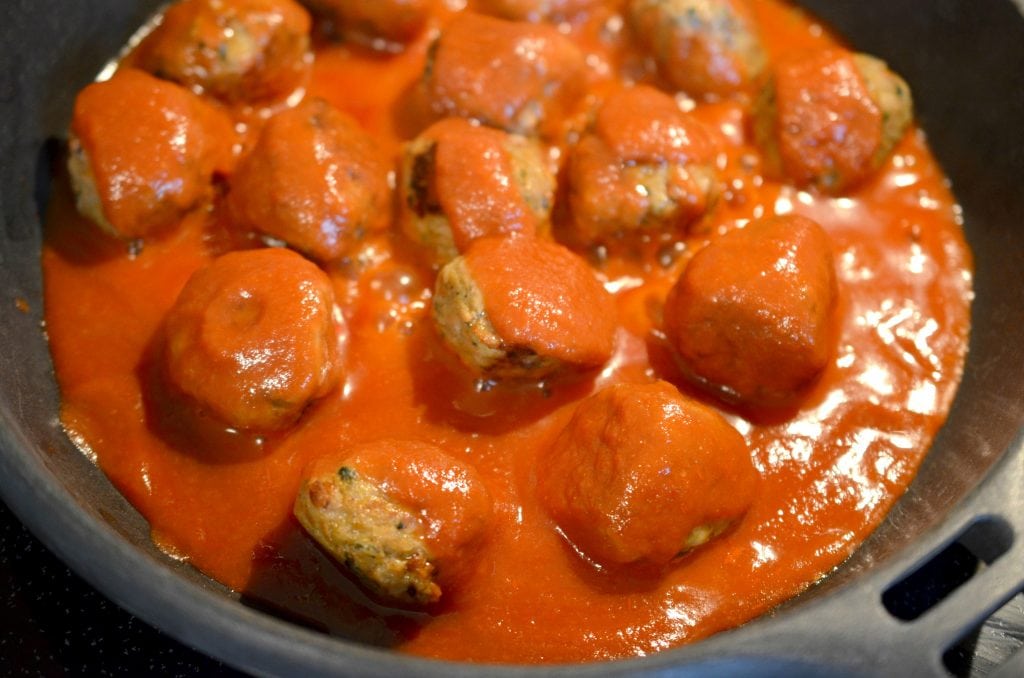 I chose to make some meatball sub sandwiches for my family.  I thought this was a perfect idea because it was an easy and quick fix, the kids would enjoy it and there would still be some leftover meatballs to make sandwiches with the next day.  Aidells® meatballs were incredibly easy to prepare.  Just heat them up for 8 minutes in the oven or on the stovetop.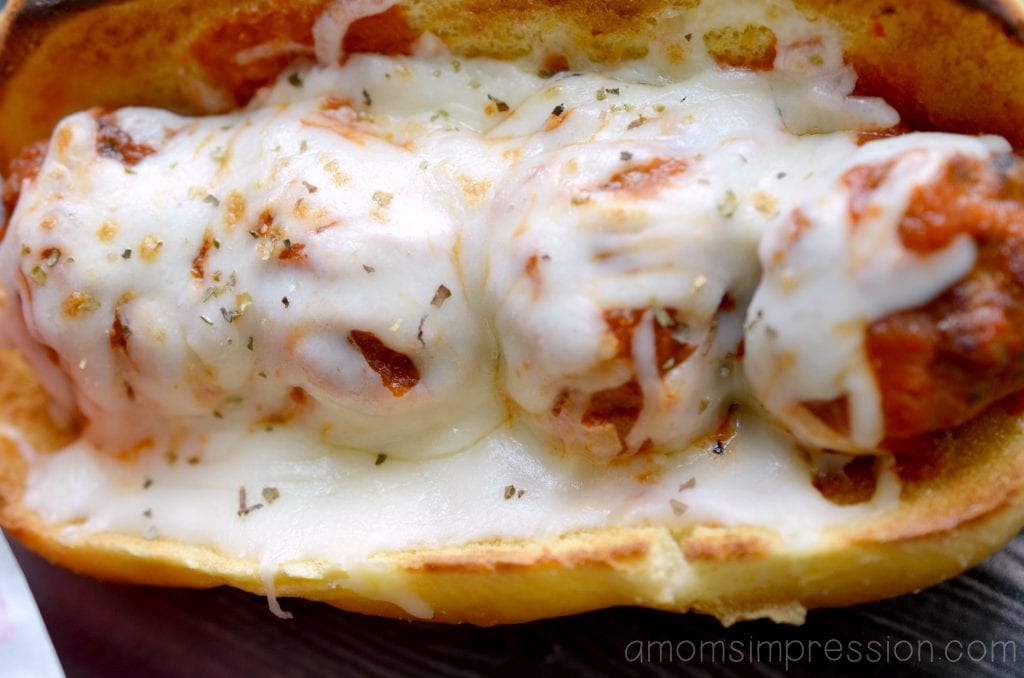 I put my meatballs in a skillet for a couple minutes to start warming them up.  As I was doing that, I put some nice, good quality hoagie buns in the oven to start toasting them.  After a couple minutes, I took the buns out of the oven and I added some tomato sauce to the meatballs.  Once the sauce and the meatballs were heated up, I poured them into the bun and topped it with a generous portion of mozzarella cheese.  The sandwiches went back into the oven to broil for a couple minutes until the cheese was all gooey and melted.  Then I topped them with some oregano and they were ready to enjoy!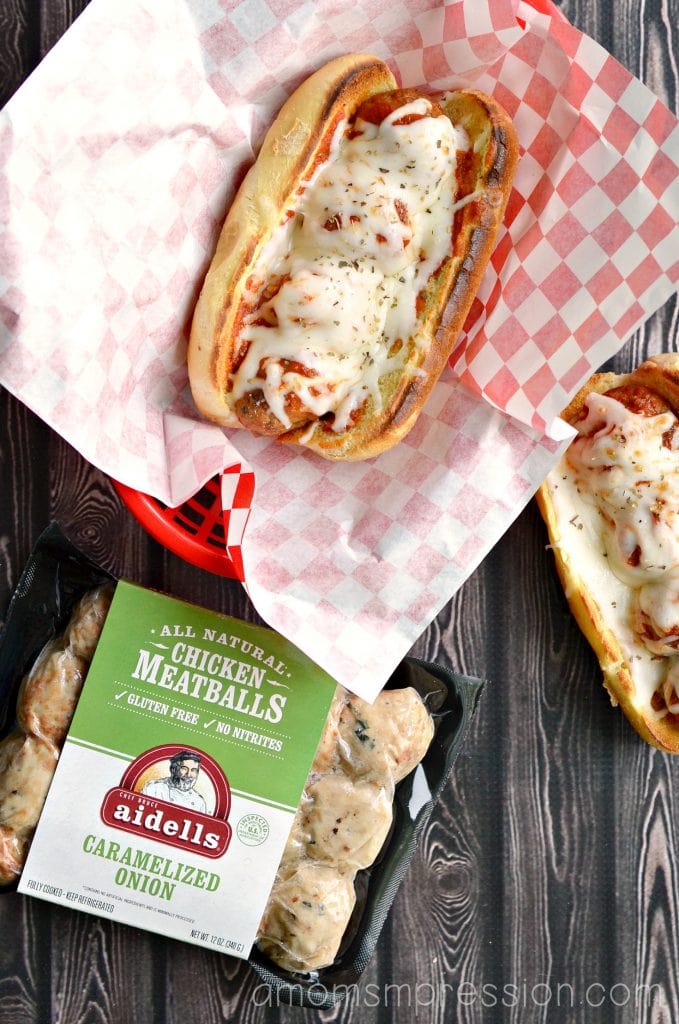 The whole family loved them.   Aidells® is known for their uncompromising taste that frames their bold and unique flavors.  So the meatballs worked great in the sandwich as the stars of the show.  Plus, due to the fact I really only used one skillet to make them, they were an easy clean up too!  Can't beat it!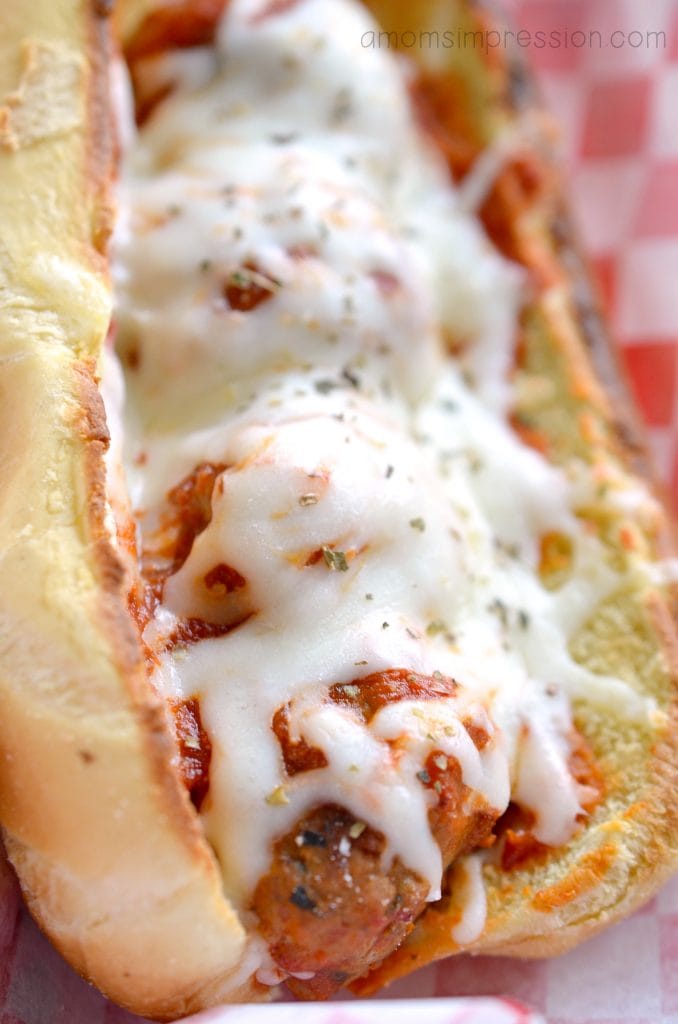 Maybe my husband is right (don't tell him I said that!).  Maybe meatballs are the perfect food.  But even if they are, I think even my husband would agree that Aidells® has been able to improve upon it by offering us these meatballs in such an affordable, easy to use and tasty way.
This is a sponsored conversation written by me on behalf of Tyson. The opinions and text are all mine.