This is a sponsored blog; while the views expressed here were genuinely mine, consideration was paid to me by Bays English Muffins to review this product.
I have become somewhat of a pizza genius in the kitchen over the past few years.  I have found several quick and easy pizza recipes that I lean on during the busy work week.  One of the few dinners that I make that my son doesn't complain about is pizza. Luckily pizza doesn't just have to be making a crust and using pepperoni and cheese, it can be made with delicious ingredients using different crust options.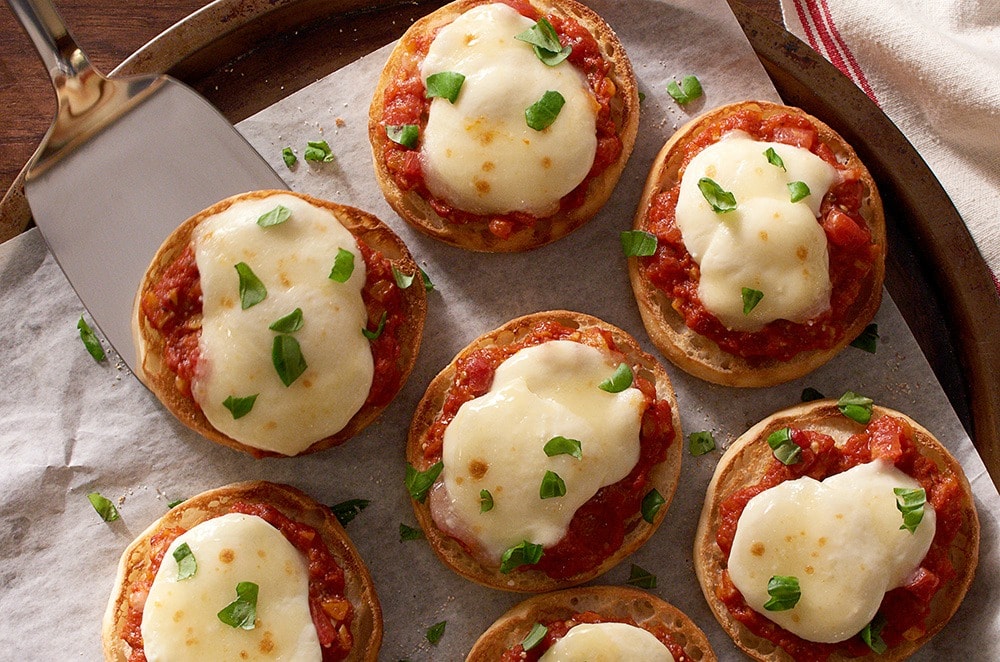 Have you ever made pizzas on English muffins?  Did you toast your English muffin before you melted the cheese on them? Did you use olive oil, tomato sauce or something else as your base? Did you broil or bake? Did you spice it right?  If you haven't tried Bays English Muffin pizzas, you're missing something tasty that's super easy to make.
All you have to do is grab your favorite toppings, pour on some sauce and get toasting.  Bays makes it easy, delicious and fun. And, everyone can create their own masterpiece using Bays English Muffins as the blank canvas.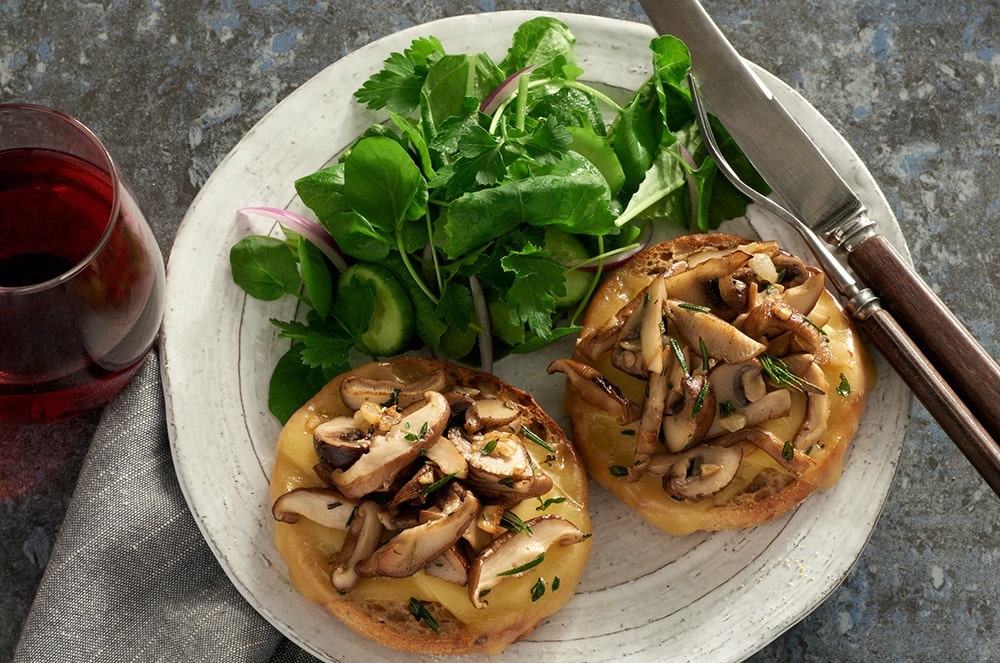 The good news is that anyone can be a Bays Pizza Genius.
Prosciutto-Fig Pizza with Blue Cheese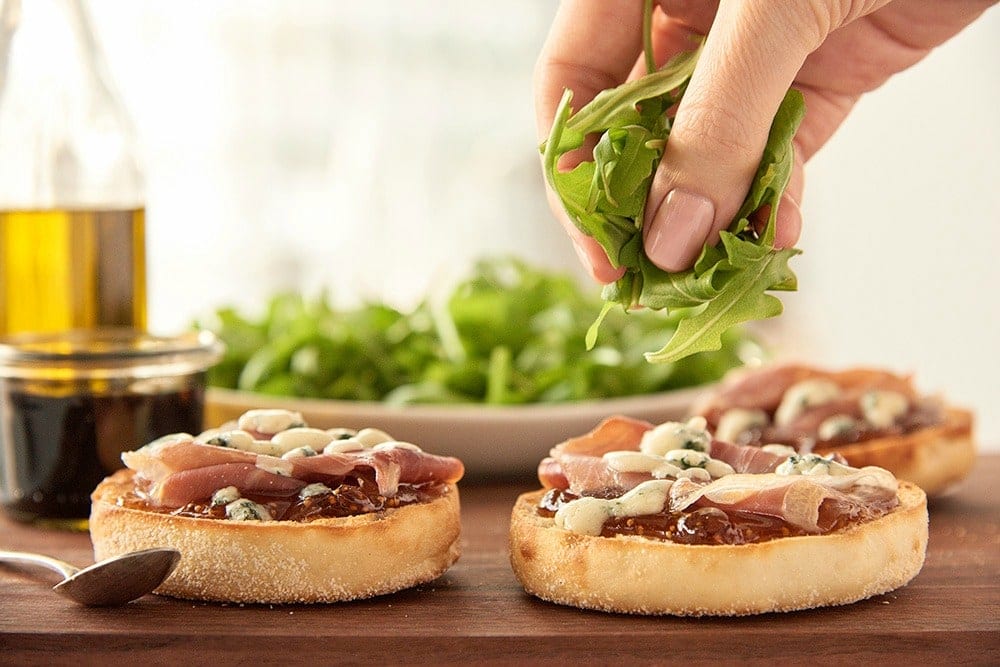 Ingredients
1/4 cup jarred fig jam, spread, or butter
4 BAYS English Muffins, any variety, split, toasted
2-3 ounce thin prosciutto slices
1/2 cup crumbled blue cheese
1 cup baby arugula
1 teaspoon olive oil
Balsamic glaze
Instructions
Spread fig jam over muffin halves; top with prosciutto and blue cheese.  Broil 2 minutes or until cheese is melted.
Toss arugula and olive oil in small bowl; place on warm muffin pizzas. Drizzle with balsamic glaze.
Serves: 4
New Bays English Muffins Pizza Recipes
If you want to start cooking your Bays Pizza Muffins now, there are some terrific new pizza recipes at www.bays.com:
BBQ Chicken Pizza – Make this family friendly meal any night of the week
Gorgonzola Pear Pizza – Try this Italian flavor combo anytime
Pizza Margherita– Freshen up a classic with select ingredients
Shitake Mushroom Herb Pizza–Dress up your Bays with this elegant recipe for dinner
Southwest Shrimp Bacon Pineapple Pizza –Fire up the fresh taste of a Hawaiian pizza
Fig Prosciutto Arugula Pizza– Make mouths water with this sweet and salty show stopper
Watch this video and you will see how easy it is to be a Bays Pizza Genius!
There are four varieties of Bays English Muffins: Original, Honey Wheat, Sourdough and Multi-Grain.  You can find them in your grocer's refrigerated case next to the eggs.  They're great to always have on-hand for a quick meal or snack!
Enter the Sweepstakes
Click on this link facebook.com/baysenglishmuffins to enter every day for a chance to WIN a countertop Pizza Maker Oven and two packages of Bays.   Enter and share why you are a Bays Pizza Genius from February 27– March 18, 2017.  The official rules are located at bays.com.  There's no purchase necessary.