This post is sponsored by BabbleBoxx on behalf of Brownberry Organic Bread.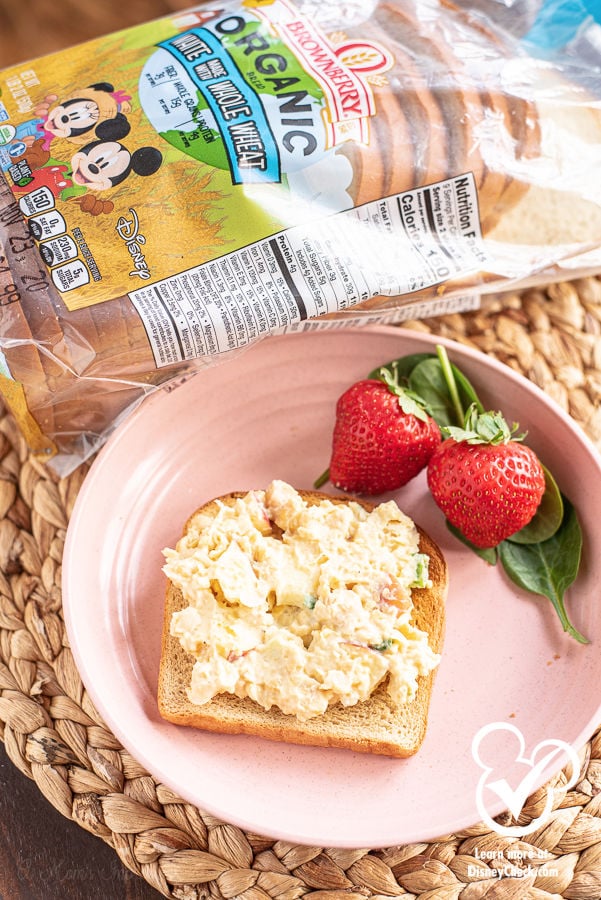 My daughter decided earlier this year that she was going to be a vegetarian. I thought it was going to be a phase, but here we are over 6 months later and she is still going strong. I love to support my kids in their life decisions, so I have been looking for wholesome meals that my daughter can enjoy. When it comes to lunches it has gotten a little tricky and that is why we love making these smashed chickpea salad sandwiches.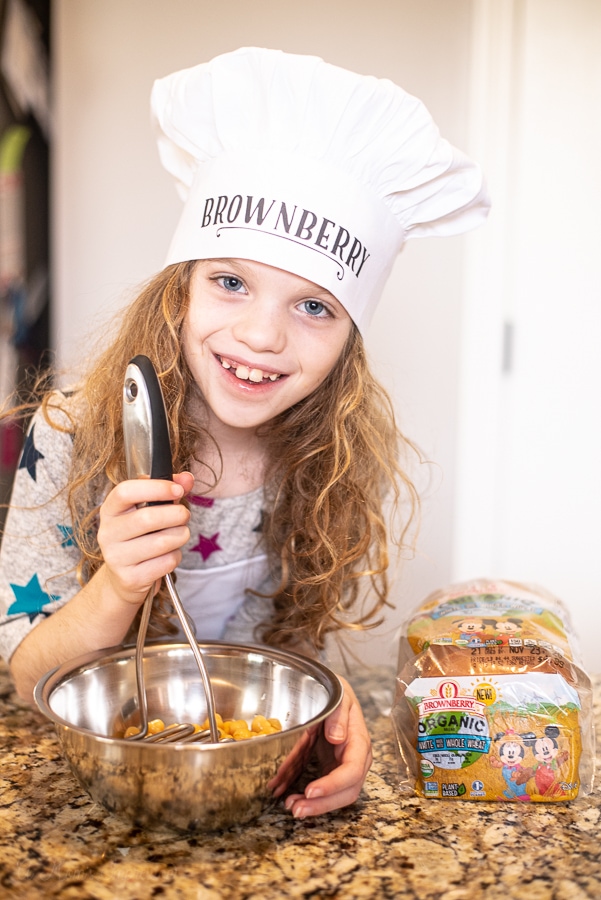 Making lunch for four different people with four different taste buds and preferences can be difficult. We usually end up with four different lunches. It is always a good thing when we can all agree on something. It seems like we will gravitate to making sandwiches as they can be easily adapted for everyone's taste.
I feel confident when I choose Brownberry Organic White Made With Whole Wheat Bread. Not only is this bread perfect for picky eaters, it is delicious and has a soft and smooth texture.  While also providing great nutrition for kids, it features Disney's Mickey  Mouse and Minnie Mouse on the packaging and my kids love that!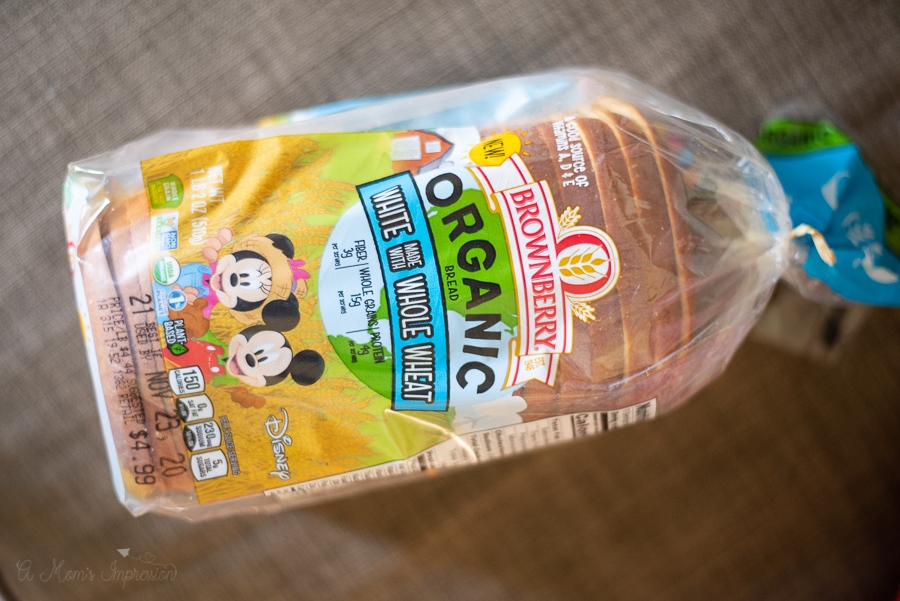 Recently my family received a box packed full of Brownberry goodies! My daughter was so excited to open the box and get into the kitchen to help me make her  lunch!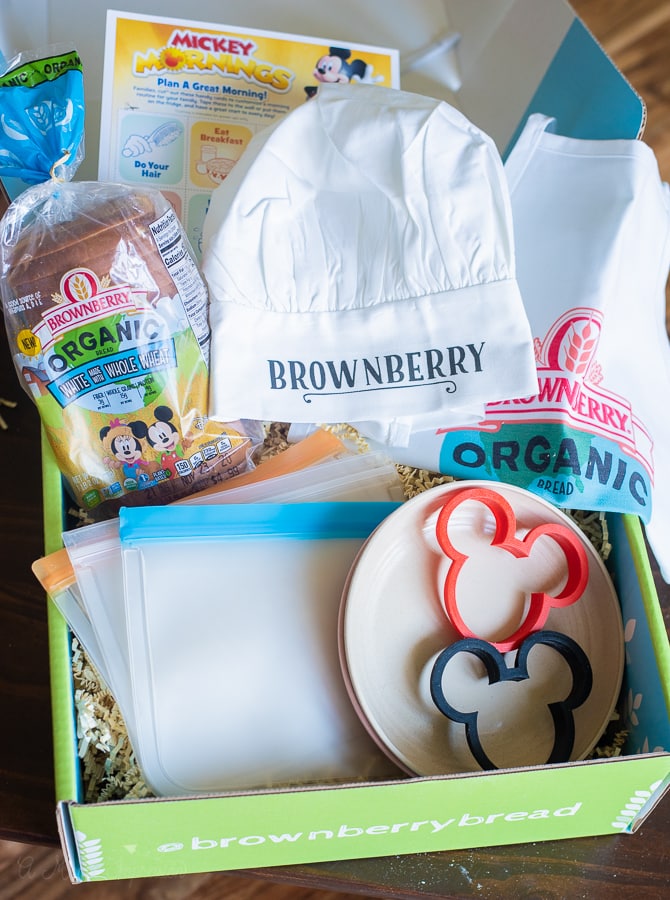 My plant-based daughter loves this non-GMO Project verified, plant based bread. Brownberry Organic White made with Whole Wheat is the yummiest Organic bread that is also soft and smooth in texture. Not only does it feature some of her favorite Disney characters, it is sustainably baked using renewable wind energy!  The bread is nutritious and is a good source of Vitamins A, D, & E. I love that this bread is made USDA Organic whole grain as the first ingredient so I can feel good about serving it to my family. As a member of 1% for the Planet, Brownberry Organic donates 1% of this bread's revenues to support environmental causes.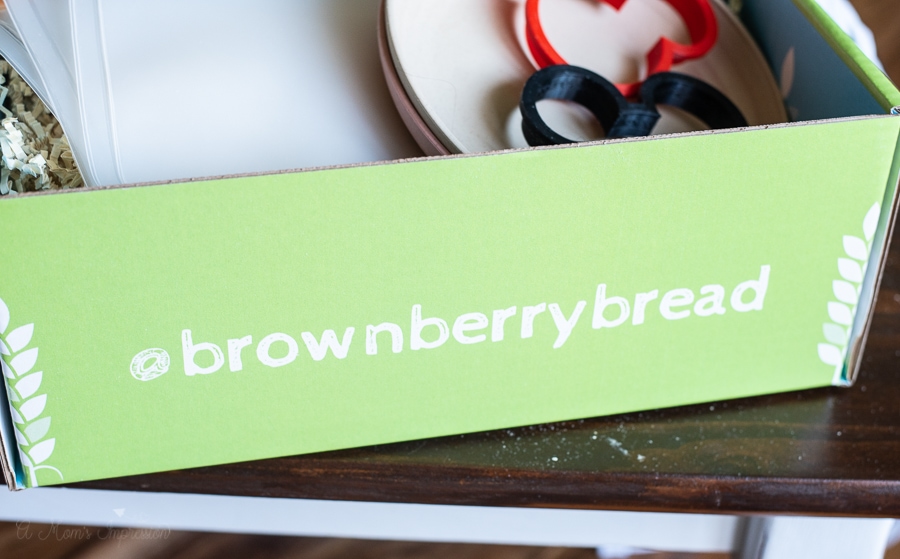 Smashed Chickpea Salad Sandwiches
My daughter loves to cook with me in the kitchen. These simple smashed chickpea salad Sandwiches are perfect to make with your kids. My daughter loves to smash up the chickpeas, it is her favorite part!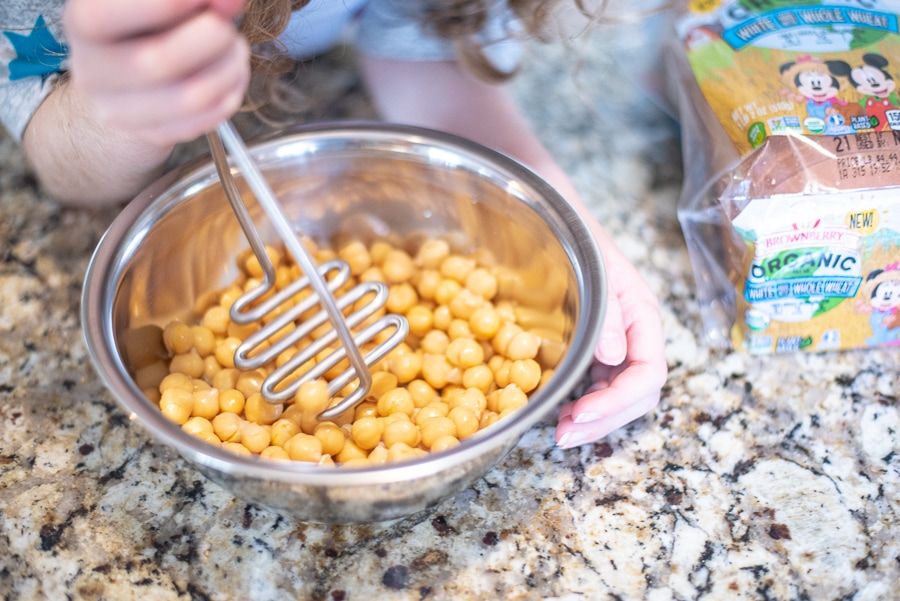 Chickpea Salad Sandwich Ingredients
1 (15 ounce) can chickpeas
1 teaspoon minced garlic
1/2 apple diced
1 green onion, chopped
1/4 cup plain Greek yogurt
1/2 Tablespoon brown mustard
1/2 teaspoon onion powder
salt and pepper
4 slices Brownberry Organic White made with Whole Wheat Bread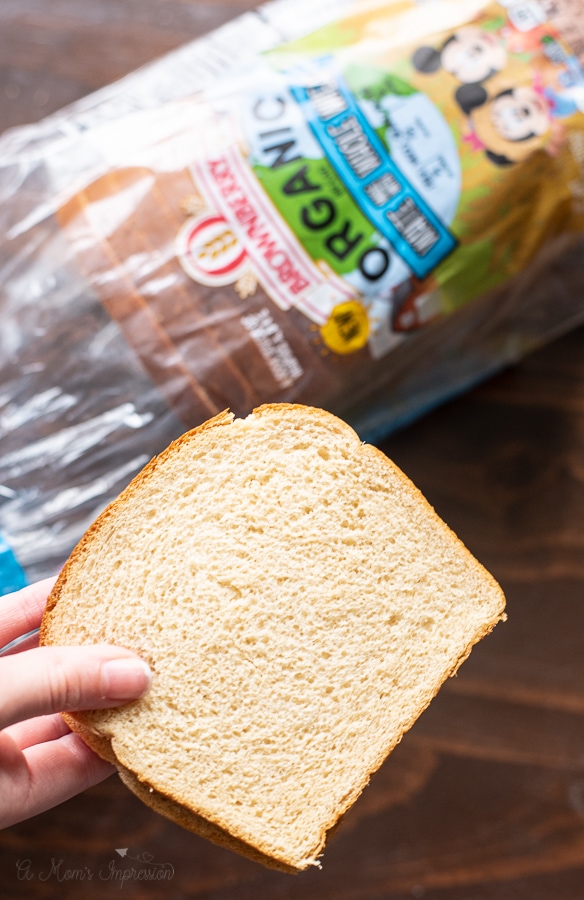 How to make Open Faced Chickpea Sandwiches
Drain your chickpeas and pour into a medium mixing bowl.  With a potato masher or the back of a fork, mash your chickpeas.
Add garlic, apple, onions, yogurt, mustard and onion powder and mix well.
When everything is incorporated, season with salt and pepper. Spread over one slice of bread and enjoy!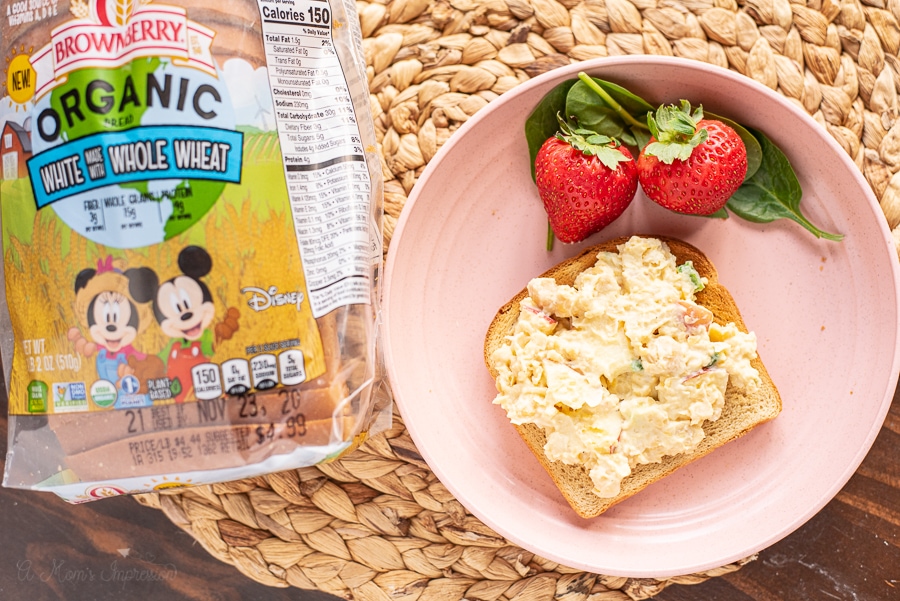 This is a fun way for your kids to enjoy making their lunch in the kitchen with you!
Be sure to check out Brownberry Organic bread on your next trip to the grocery store. You can also find it under the names Oroweat or Arnold brands depending on where you live!