September is Baby Safety Month and we are supporting all the new parents out there with a free printable baby proofing checklist. Having a safe environment for your child to explore is the most important thing!



I remember my kiddos becoming mobile for the first time. It seemed like I had to carry them everywhere for the longest time. When they started scooting around the house, I was so excited! We were about to embark on new adventures, and I was ready for it… or so I thought.
When my first child started being mobile, I quickly realized how important it was to baby proof the house. Kids are curious and will want to explore EVERYTHING. It wasn't long before my son started trying to open doors and drawers around every part of the house.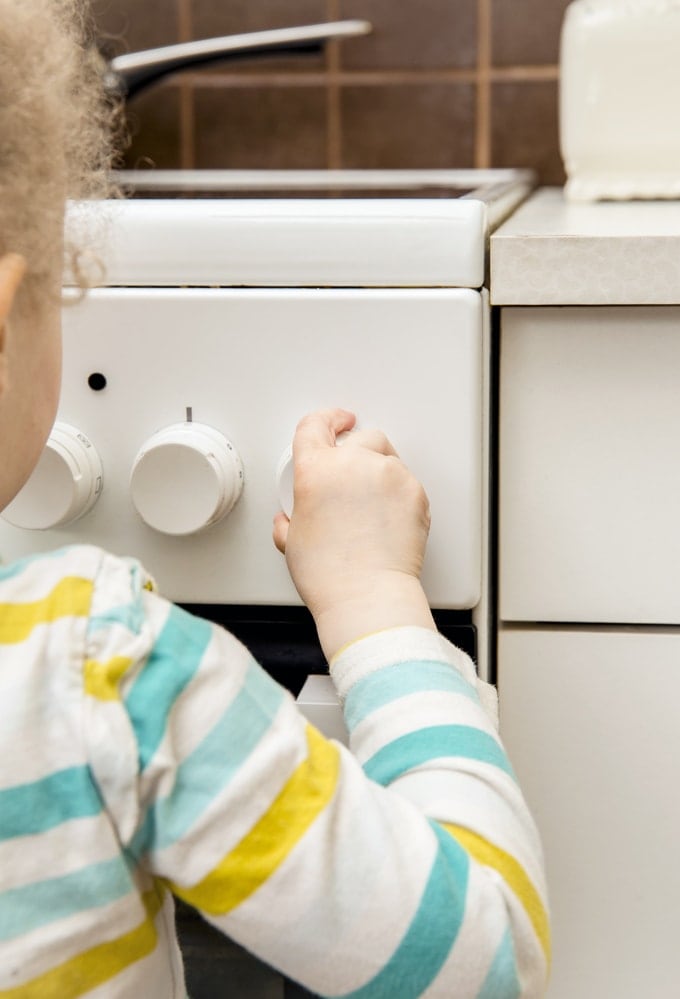 Baby Proofing Checklist
September is Baby Safety Month, so now is the perfect opportunity to ensure that your home is ready for baby! You might have some questions about how to make sure your living space is free from any potential hazards, I know I did! To help create a safe place for your little one, we have created a free printable Baby Proofing Checklist for you! You can download a copy by clicking on the image below.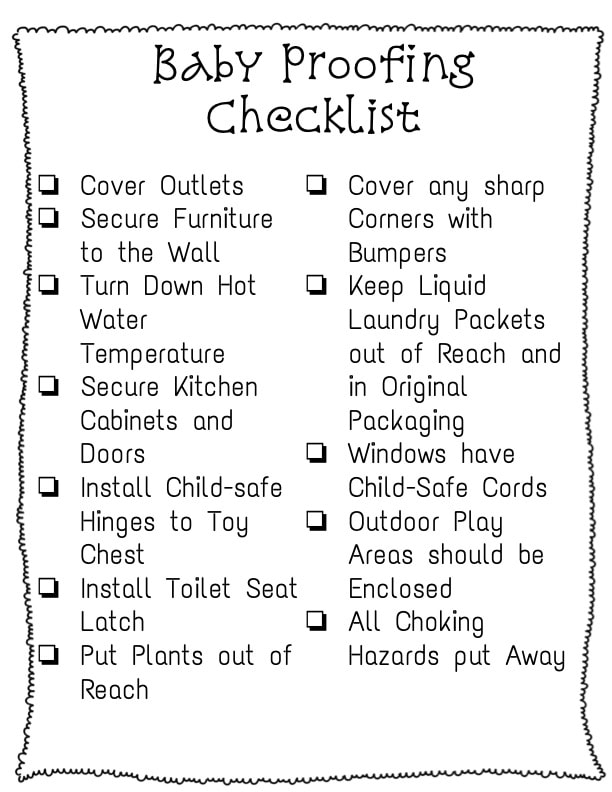 I don't know about you, but I found that a checklist is a wonderful tool for new parents. I know how tired I was trying to learn how to be a mom to a newborn (our Baby Tracking Log was also a lifesaver). This baby proofing checklist is a good starting point to help you think about your living space from the point of view of a mobile baby. I know that there were things that I never thought about before becoming a mom.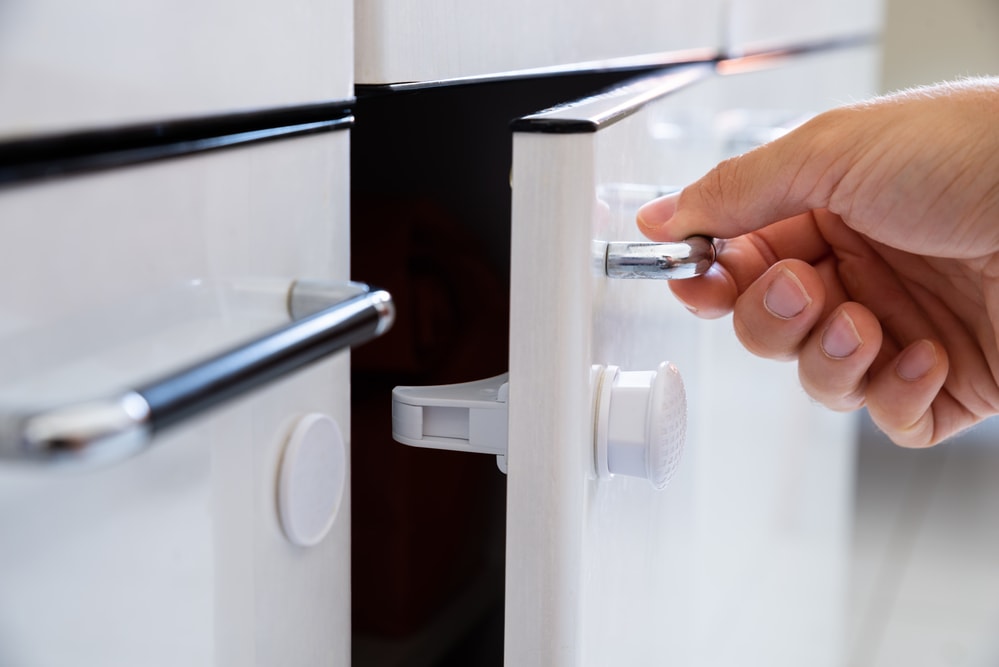 Liquid Laundry Packet Safety
One important baby proofing activity is to ensure that your liquid laundry packets are properly stored. As parents we spend so much time in the laundry room and it only takes a second for an accident to happen. This is why it is essential to keep product containers securely closed and stored up and away from young children.
We all know that our littlest children are naturally curious so it is also crucial to keep liquid laundry packets in their original containers. Don't let those Pinterest trends of storing packets in clear plastic or glass containers  sway you, always err on the side of caution. The liquid laundry detergent containers are designed with child resistant innovation and are critical to keep kids safe from accidental exposures.. You can help spread the word by participating in the #StoreNotDecor Challenge, where the American Cleaning Institute (ACI) is raising awareness of the prevalence of unsafe laundry habits on social media and how families can get organized in the laundry room without jeopardizing safety. Follow the hashtag on social media to spread the word!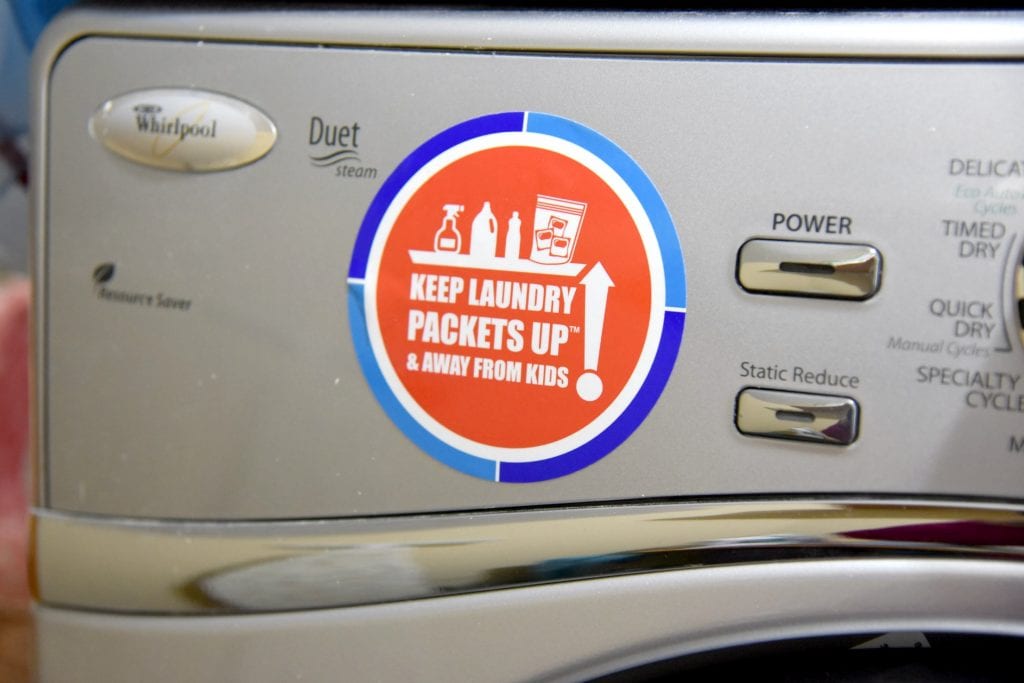 In addition to properly storing your packets and helping to raise awareness around laundry packet safety, head to www.packetsup.com  for more information and safety materials.  While there, order a PACKETS UP! cling to put in your laundry room as a reminder for safe storage.
It is important to remember to read all the warning labels on the packaging and to call poison control if there is an accident. Their help line is 1-800-222-1222.
I hope you join me this month as we celebrate Baby Safety by baby proofing our homes!