I want to tell you about the best meal I have ever had.  I am sure we have all had great and memorable meals in our lifetimes. I know I have.  But the meal I am about to describe to you stands out at the top of my list.  It is one of those meals that, even 10 years from now, I'll be able to exactly what my wife and I ordered.  That is how good this experience at Ocean Prime Indy was.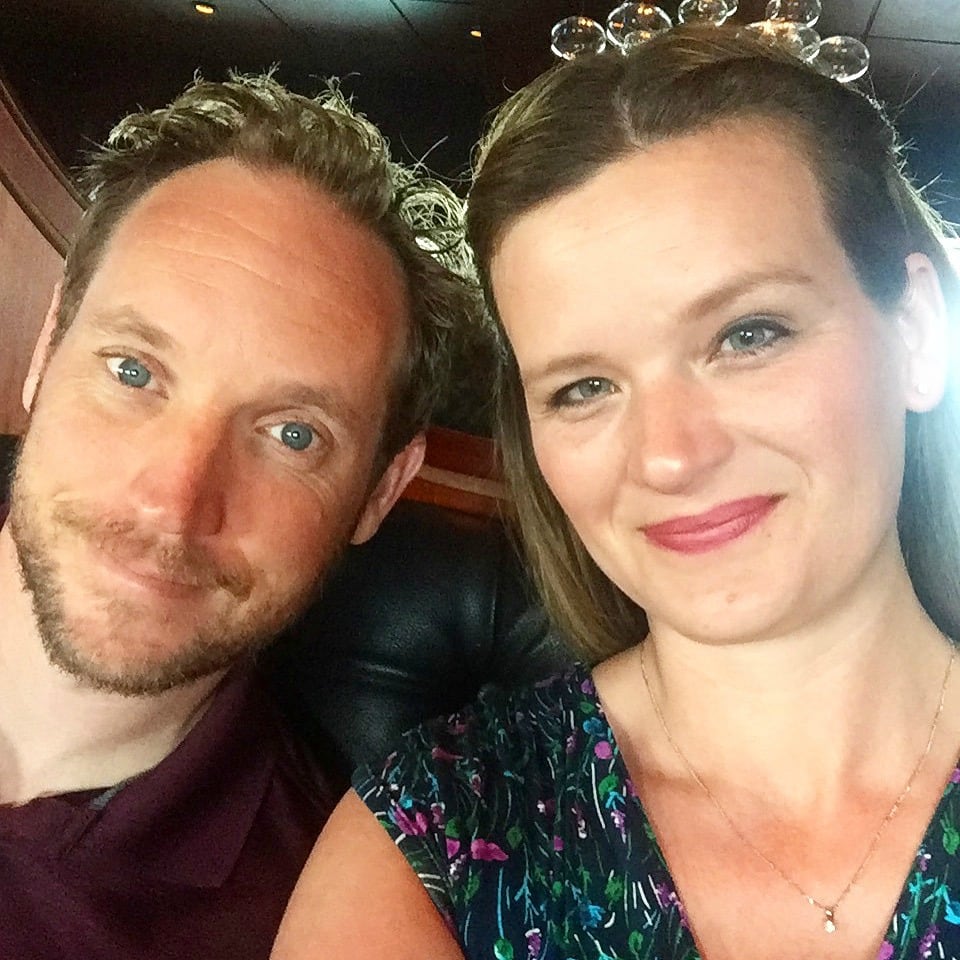 This fantastic meal took place at Ocean Prime on the North side of Indianapolis.  Located at 8555 North River Road, right next to the The Fashion Mall, I have driven by this restaurant many times.  The outside of the building looks smart, modern and sleek and I always assumed that it was a pretty darned good place to get a bit to eat.  But I was completely unprepared for the experience of actually dining there.
My wife and I parked our car (they do have complimentary valet parking if you would like to choose this option) and walked into the restaurant.  The front lobby where the hostess stand is located is well decorated and very classy.  The bar is located immediately to your left as you walk in and there appeared to be plenty of seating in there as well.  We didn't get a chance to actually go into the bar but I have a feeling I will be going back to experience that aspect of this restaurant in the near future.  Our hostess immediately greeted us and showed us to our table.  We were given a booth.  I loved their booths.  The backs of the booths are fairly high and they are U-shaped around the table.  So this really does give you a private, intimate feeling with your dining partner.
The server's assistant approached us almost immediately and he asked us what kind of water we would like (sparkling or still).  Shortly after that, our main server, Jordan, came to our table.  My wife and I are former servers ourselves, so we generally have a pretty good eye for quality service.  Jordan was amazing.   Jordan was able to walk the line of being helpful and informative without being condescending and pushy.  I know from experience that his can be tough to do.  This line of work is an art form, a craft.  The servers at Ocean Prime have made a career out of this and are professionals (Jordan had his own business card to give us).  I really admire and appreciate the attention to detail that he was able to bring to make our meal very special.  It really is a craft that he has mastered.  It was immediately apparent that his goal was simple-to give us the best dining experience of our lives.
If you look under the logo of Ocean Prime, you will see the words "seafood", "steaks" and "cocktails".  Yes.  Yes. And Yes!  It was our goal to experience all of these things.  There are a lot of great steak houses in this city.  There are also good seafood restaurants.  I generally shy away from getting a steak at a seafood place and vice-versa.  One of the great things about Ocean Prime is that it is both a seafood AND a steak place.  I wanted to know if they could do both well.  But, we will get to the food part in a second.  First, and most importantly, we needed to talk with Jordan about that third word: cocktails.
This was my first inclination that I was in for a real treat.  Yes, I thought they would have some great drinks here.  They have an extensive and seemingly impressive wine list.  But neither my wife nor I are big wine drinkers so to give you any sort of feedback about the wine would be irresponsible.  But I DO know a lot about booze!  The cocktail menu was, to put it simply, super cool.  I was craving a Manhattan and so I ordered one.  Jordan told us that they have a specialty Manhattan in the menu that I hadn't seen.  So I ordered that.  It was made with Woodford Reserve, Carpana Antica Vermouth, Nonino Amaro and Rosemary Grapefruit Peppercorn Bitters.  I was amazing.  My wife wanted something fun and asked Jordan what he suggested.  He didn't hesitate and told her that she had to try the Berries & Bubbles.  This is a Blackberry Vodka drink that I actually can't really describe with words.  In fact, we had to take a video for you to fully understand it.   Yes, a video.  Of a drink.  It was that cool and different.  My wife loved it.
Once we had our drinks in hand, we decided on a couple of appetizers.  They had so many things on the appetizer menu that looked delicious.  But my wife is allergic to shellfish so we couldn't try some of the items that really popped out like their Crab Cake or Lobster Roll.  We went with the  Sonoma Goat Cheese Ravioli and, at Jordan's suggestion, the Ahi Tuna Tartare.  Neither my wife nor I are big "raw fish" fans nor do we really like Tuna.  But, we felt safe in Jordan's hands so we went with it.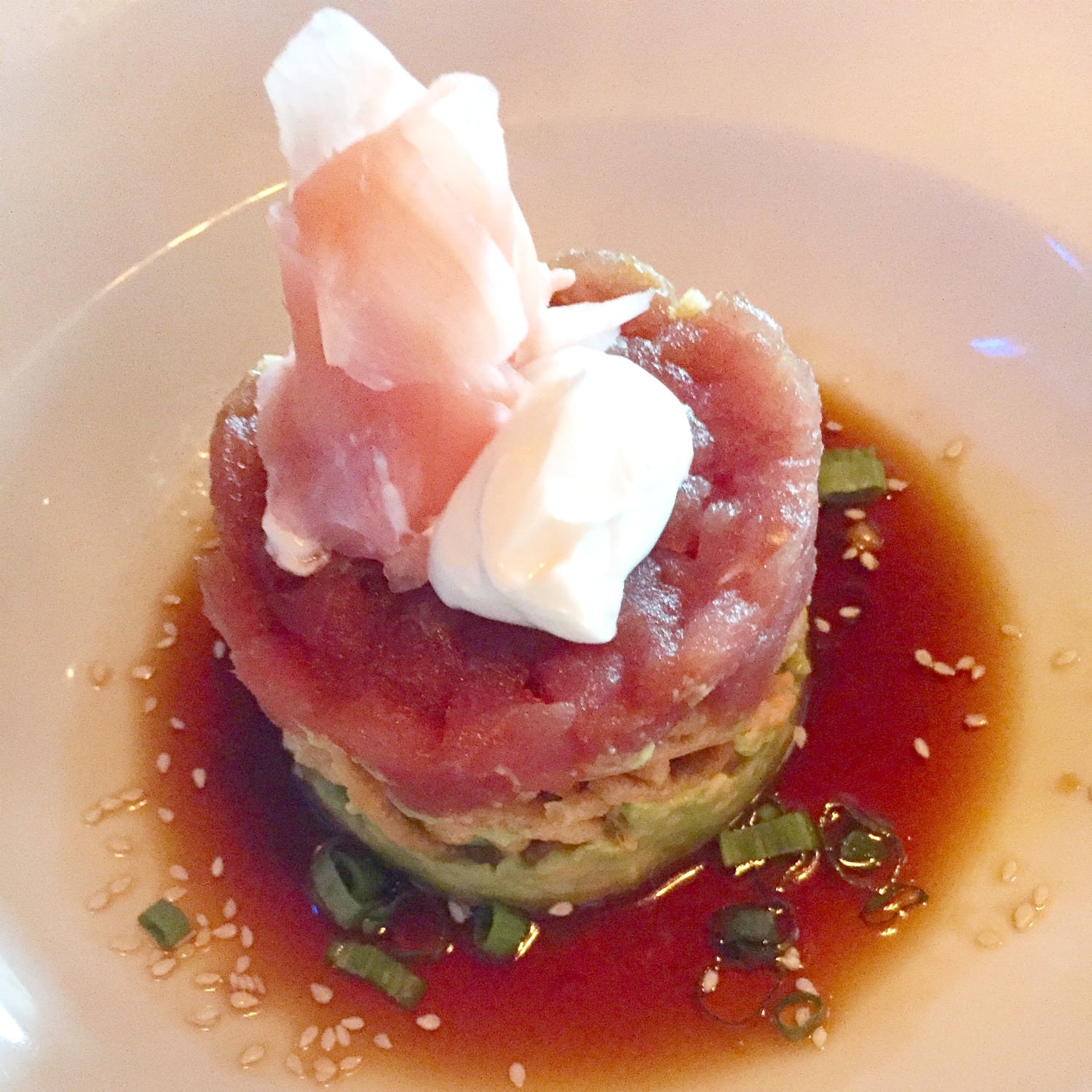 That first bite of the Ahi Tuna was a life changer for me.  The fish literally just melts on your tongue.  This dish was beautiful just to look at it.  It was a delicious work of art.  The Ravioli was great as well, but we certainly would have been more adventurous if we didn't have the allergy problems.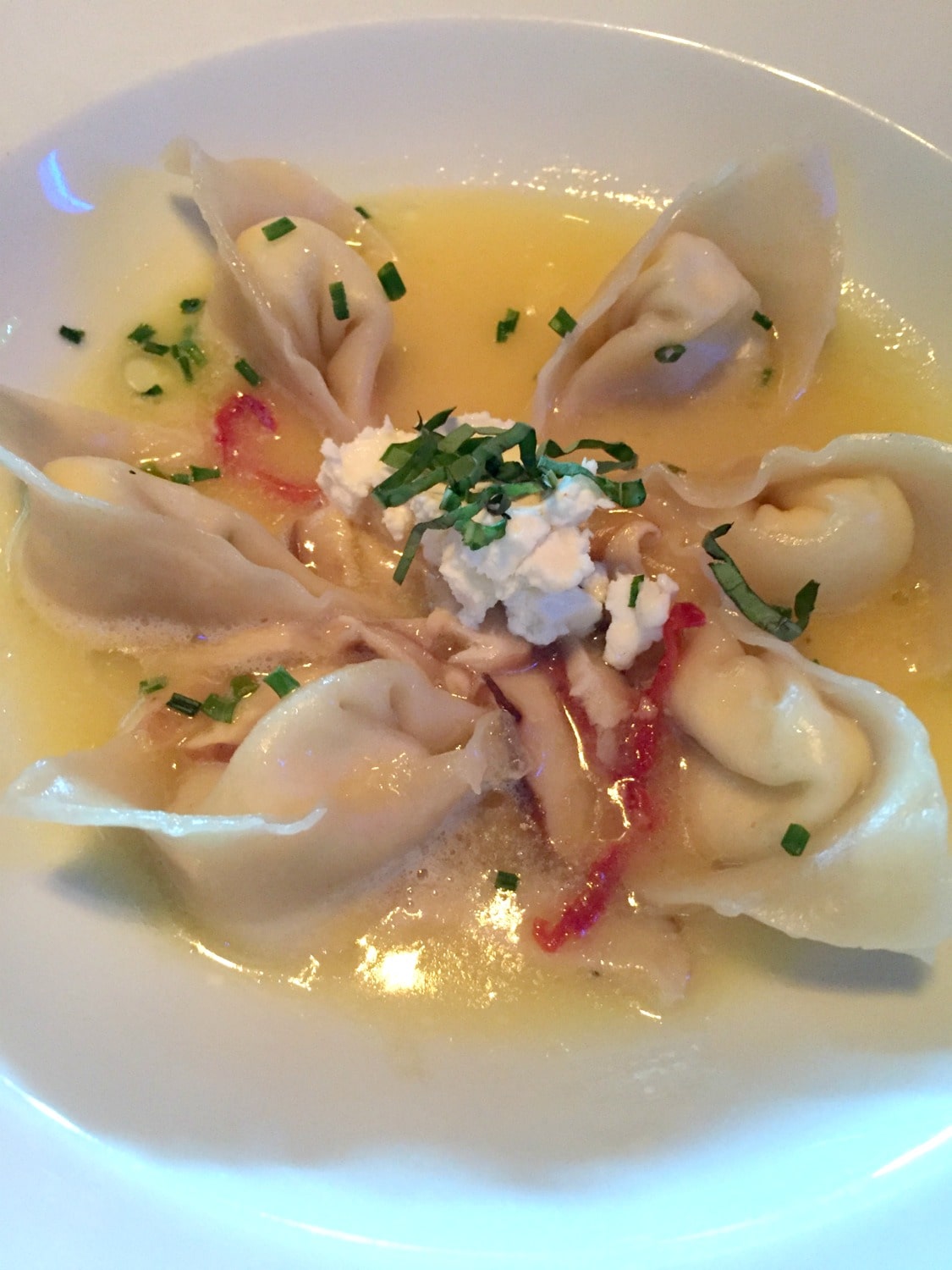 While we were enjoying our appetizer, the General Manager, Jeremy Devine, stopped by.  He was a fantastic host and wanted to make sure everything was perfect.  He was interested in my wife's blog and chatted with us for about 10 minutes.  He also made us feel comfortable and at ease in such a formal setting.  We really appreciated the fact that he stopped by.
For our main dish, my wife selected the King Salmon and I selected the 16 oz Ribeye(!).  Again, we wanted to try both the seafood and the steaks.  Everything is ala carte and so we choose our sides to be Jalapeno Au Gratin and the Roasted Brussels Sprouts.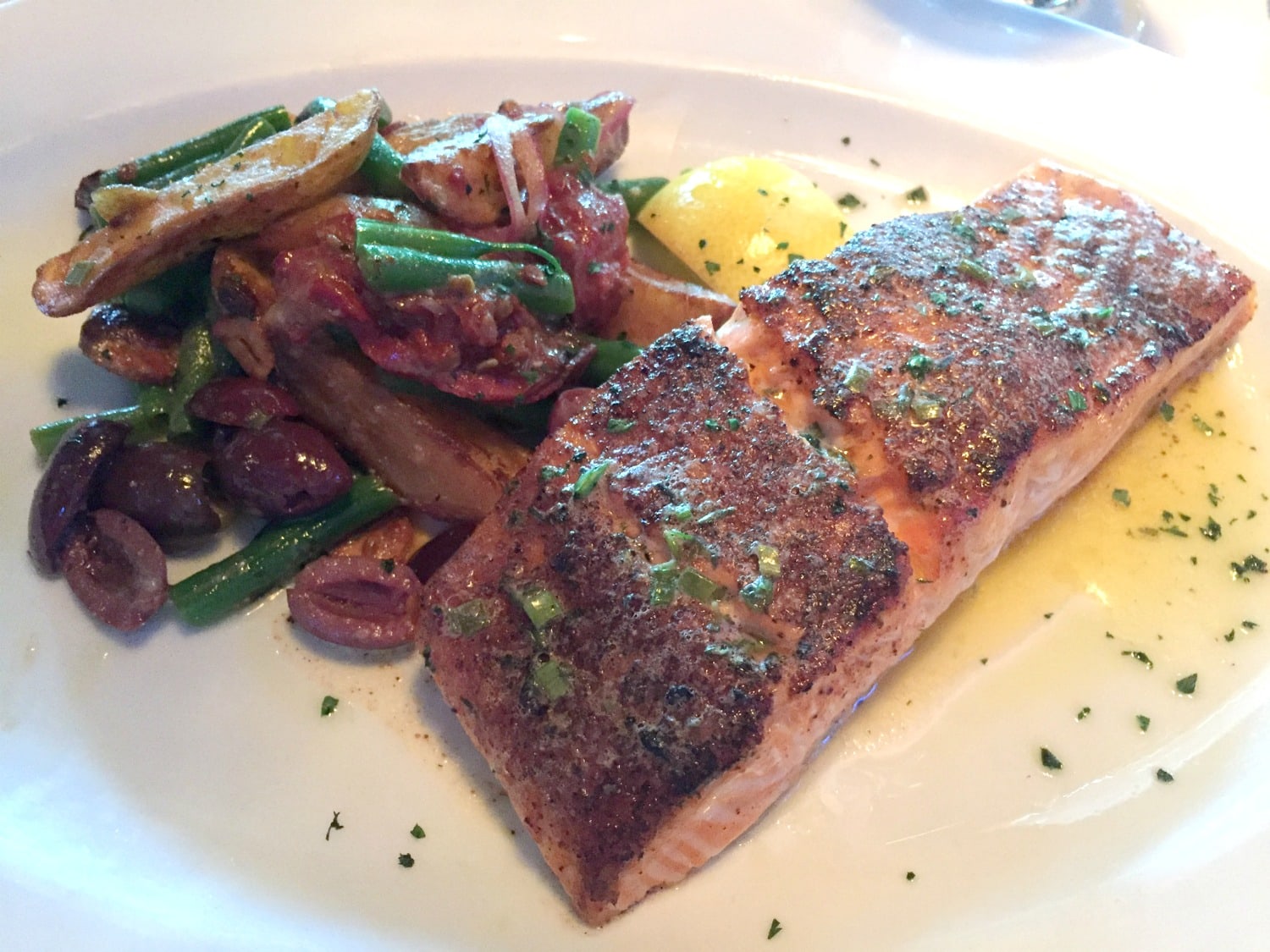 Jordan explained that all their seafood was flown in fresh daily.  Ocean Prime is owned by Cameron Mitchell, the man behind the extremely successful Mitchell's Fish Market up in Carmel.  So I am assuming he knows how the get the best and freshest fish possible here in the heartland.  Jordan also told me that they cook their steaks by broiling them at 1200 degrees!  I am a Ribeye addict and was super excited to try this out.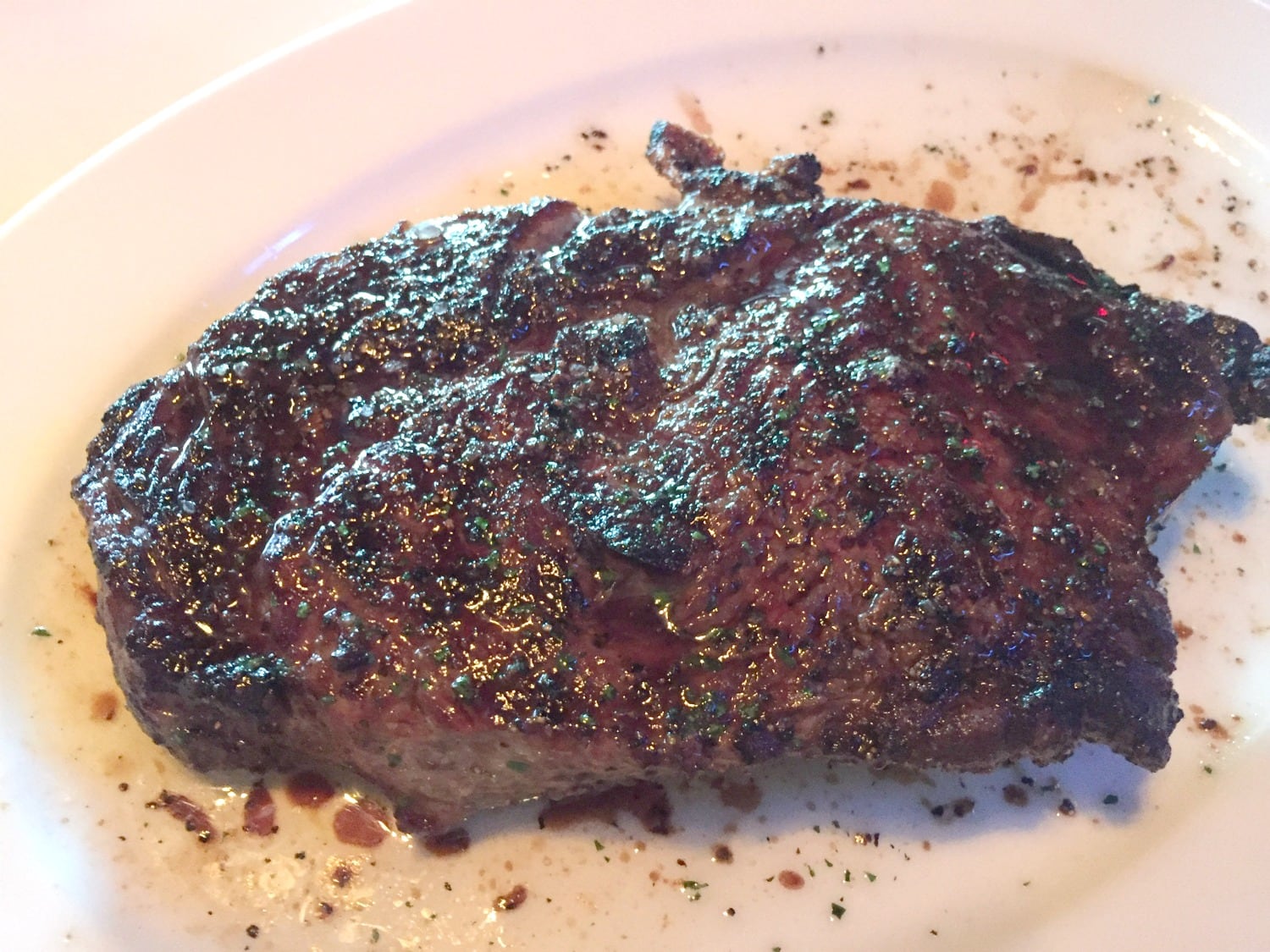 The food came out perfectly timed.  Again, these are things that restaurant customers often take for granted.  It really is hard to time these different courses to come out at the right time.  Different people can eat at different paces.  The food can get cold or stale under a heat lamp in the back.  The server has multiple tables at different stages of different meals.  It was Jordan's job to make sure something doesn't come out either too early or too late and that it is absolutely fresh.  This really is a complicated thing.   Jordan was able to do this seamlessly and make it look effortless.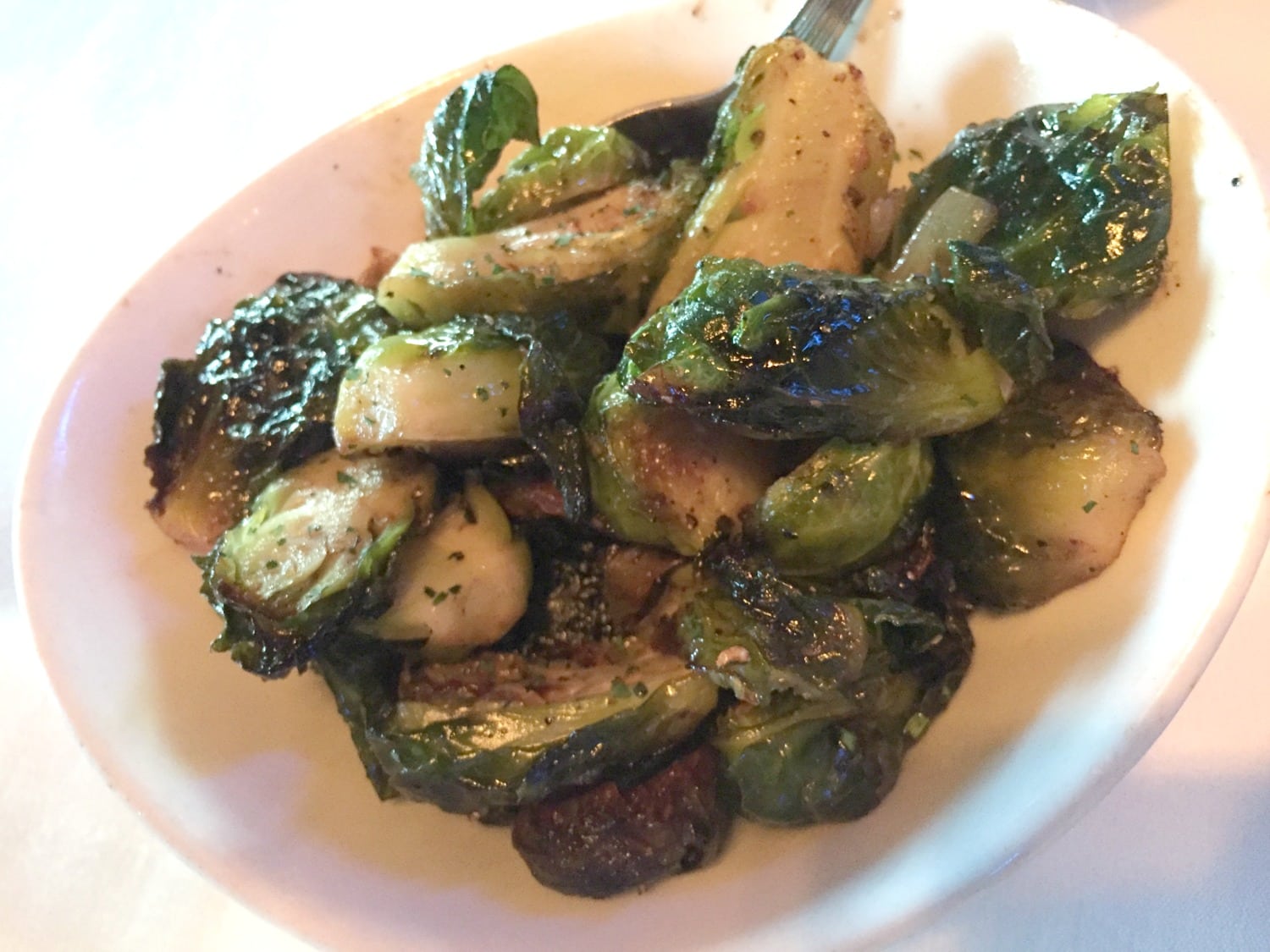 My steak really had no garnish or "flair" at all.  It was a large piece of meat with a nice char all around the outside.  I suppose I was honestly a little surprised at the presentation.  Everything else we had ordered had been magnificently presented.  But, looking back at it, I think it is kind of cool that they just let the steak speak for itself.  I'm not even sure how I can describe how this steak tasted.  I'm afraid words will fail to do it justice.  The high temperature at which it was broiled and the seasoning they put on the meat gave it that nice hard outer crust, that char. It just exploded with salty goodness.  Then inside it was absolutely cooked perfectly.  I ordered it medium and that is how it came out.  I have no idea how you cook that large of a piece of meat at 1200 degrees and have it cooked so perfectly and evenly.  But some things you shouldn't question.  You should just enjoy.  Despite my best efforts, I couldn't finish this steak in one sitting.  I did bring it home and reheated it under the broiler the next day.  It honestly was just as good reheated.
My wife's Salmon was also phenomenal.  I know it is a bit of a food cliché, but it literally fell apart when she touched it with her fork.  The meat was as soft as butter and was absolutely delicious.
We also decided to get another round of drinks.  Despite the temptation to try something new off the menu, I just couldn't resist getting another Manhattan.  I was too good.  My wife did change it up and got the Cucumber Gimlet.  The good news is that this is now her favorite drink.  The bad news is that I'm going to somehow have to learn how to make this for her.  Maybe the bartender can give me a lesson when I go back to sit in the bar next time.  It is a perfect summer drink, blending Bombay Sapphire Gin, Muddled Fresh Cucumber and Hand Squeezed Lime.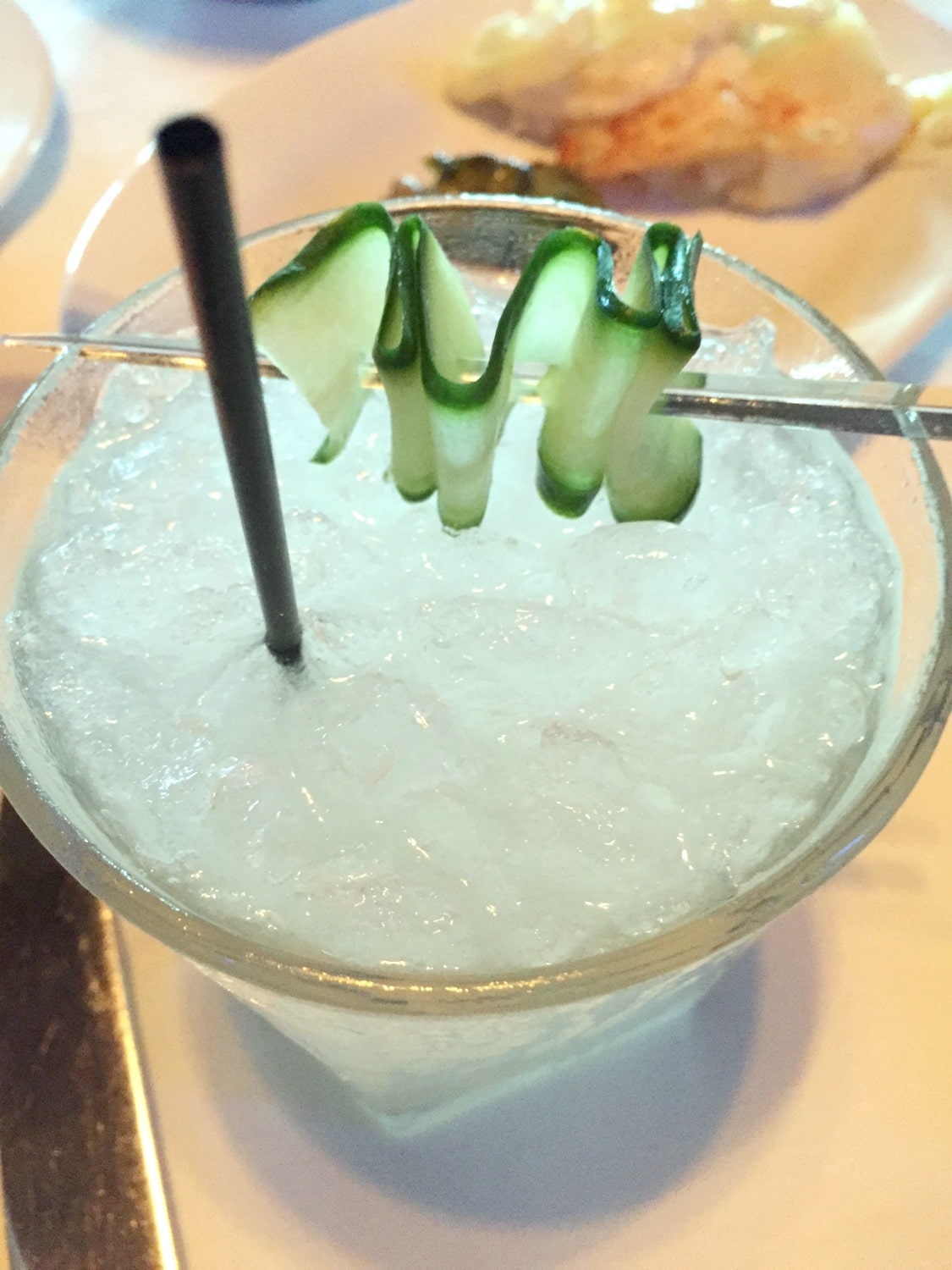 The Jalapeno Au Gratin potatoes were really good.  Just the right amount of heat and they went great with my steak.  These were tasty reheated the next day too!  But the side that my wife and I really enjoyed was the Roasted Brussels Sprouts.  We love Brussels Sprouts and eat them all the time at home.  But we don't eat them like these.  Outstanding.  Full of flavor and perfectly roasted.  Another great summer side for anything you decided to get on the menu.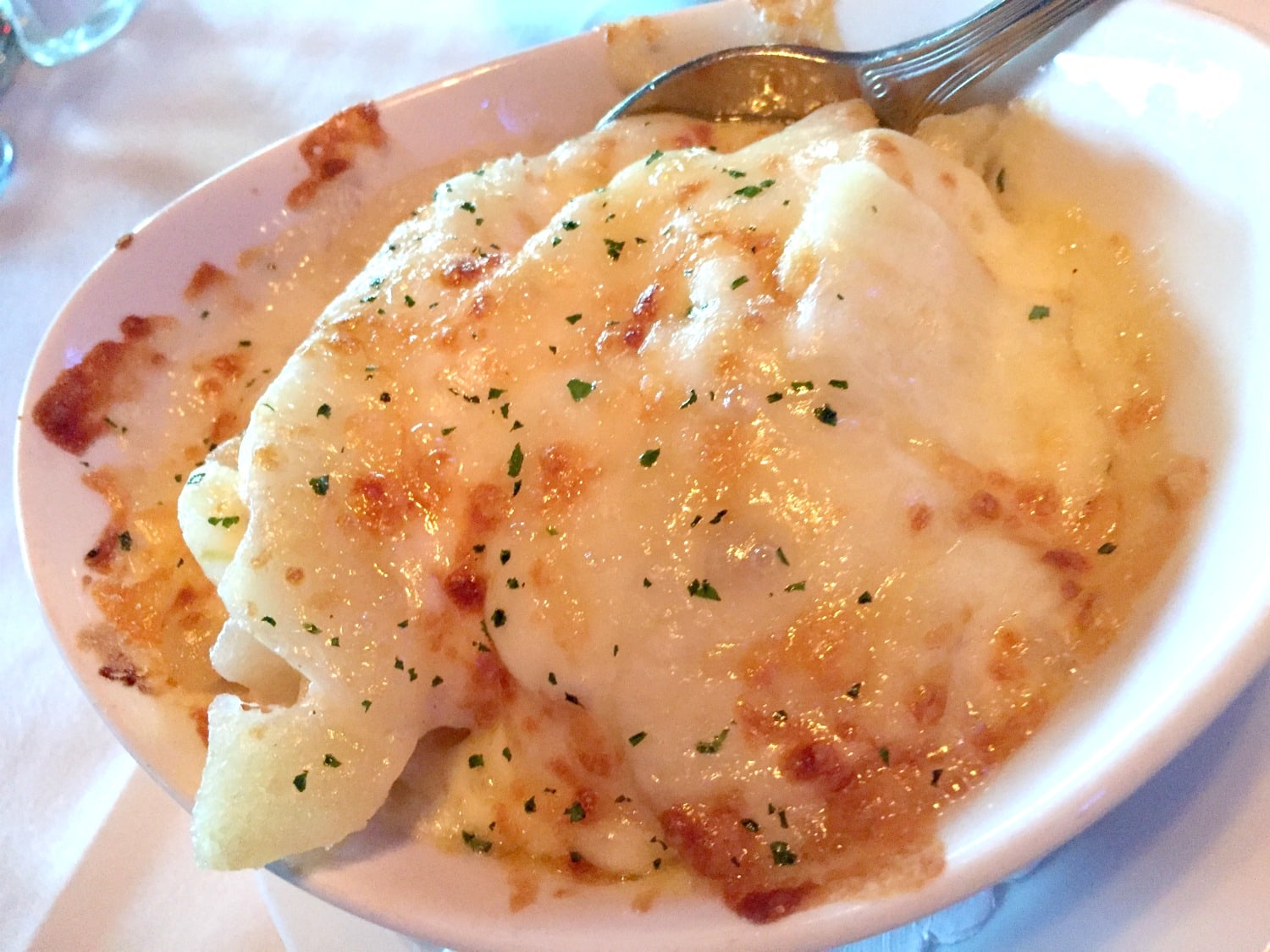 It was then time for dessert.  It would be fair to say that we were absolutely stuffed at this point.  But we had to try one of the desserts.  Again, we leaned on Jordan for this one and he nudged us toward their famous Chocolate Peanut Butter Pie.  They are also known for their 10 Layer Carrot Cake, and we did see this going out to some of the tables.  I'm pretty sure we wouldn't have regretted it had he chosen that one too.  The Chocolate Peanut Butter Pie came out and it wasn't what I was expecting at all (Ocean Prime continued to challenge all my expectations right up to the last course).  It looked like…. Well, like a Ding Dong to be honest.  I was expecting some sort of "pie", not a chocolate hockey puck.  This is not to say it wasn't beautifully presented, it certainly was.  Just wasn't what I was expecting.  But who cares what my limited mind was envisioning, the staff at Ocean Prime was once again able to completely blow it by giving us this scrumptious dessert at the end of our meal!  You could think that anything combining chocolate and peanut butter would result in something extremely rich and filling.  But this pie wasn't like that at all.  It light, creamy and smooth. I really was a pleasant surprise to top off an already amazing experience.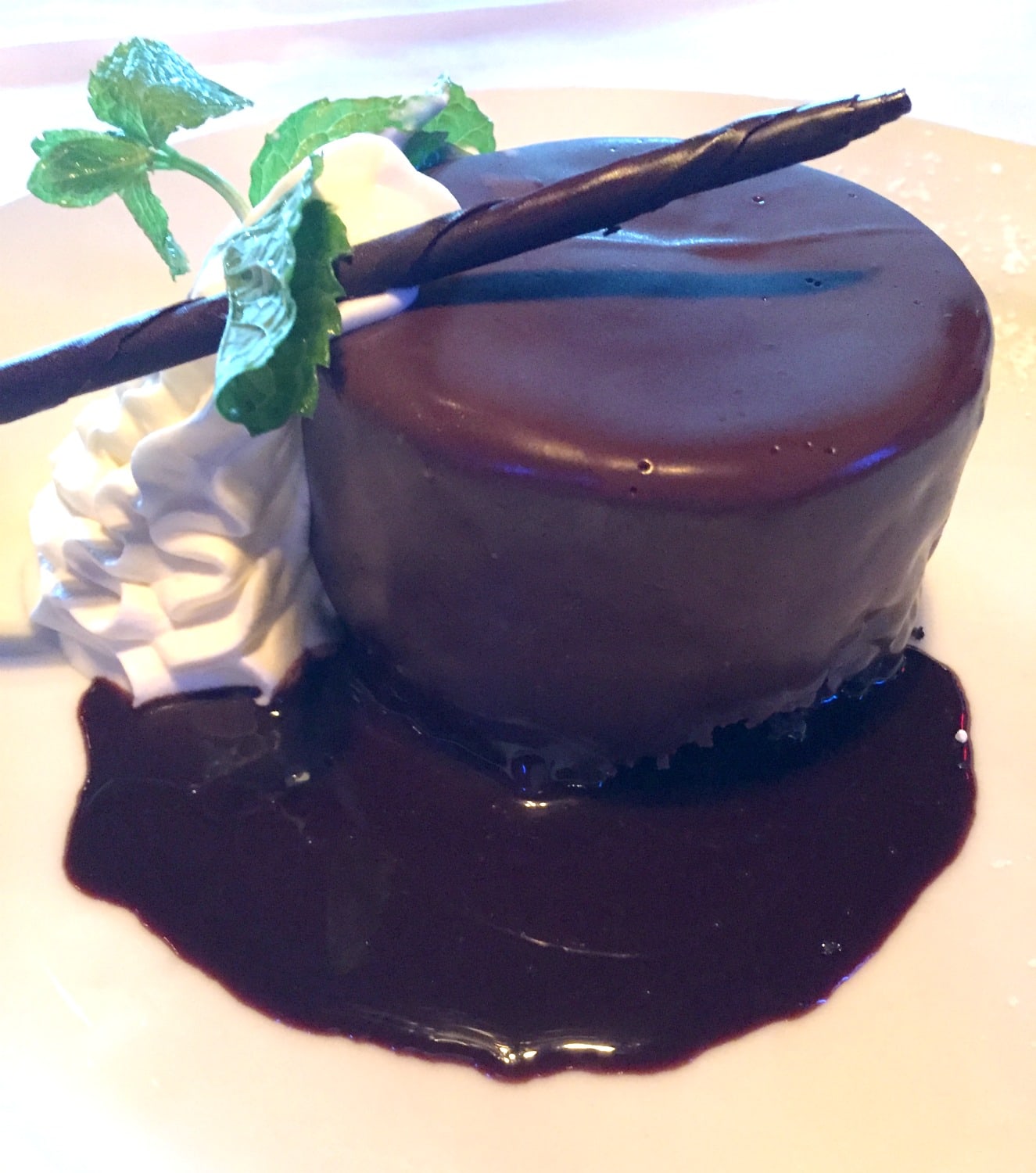 I can't be more sincere than this.  The meal I had there was the best of my life.  I can't wait to go back.  Sure, our bank accounts are set up to make this a place where we can't frequent too often, but that is ok.  Even if, like us, you can only splurge on a nice restaurant like this for special occasions, Ocean Prime is worth every penny.  You would be correct to come into this restaurant with high expectations.  I did.  Ocean Prime will exceed them, I guarantee it.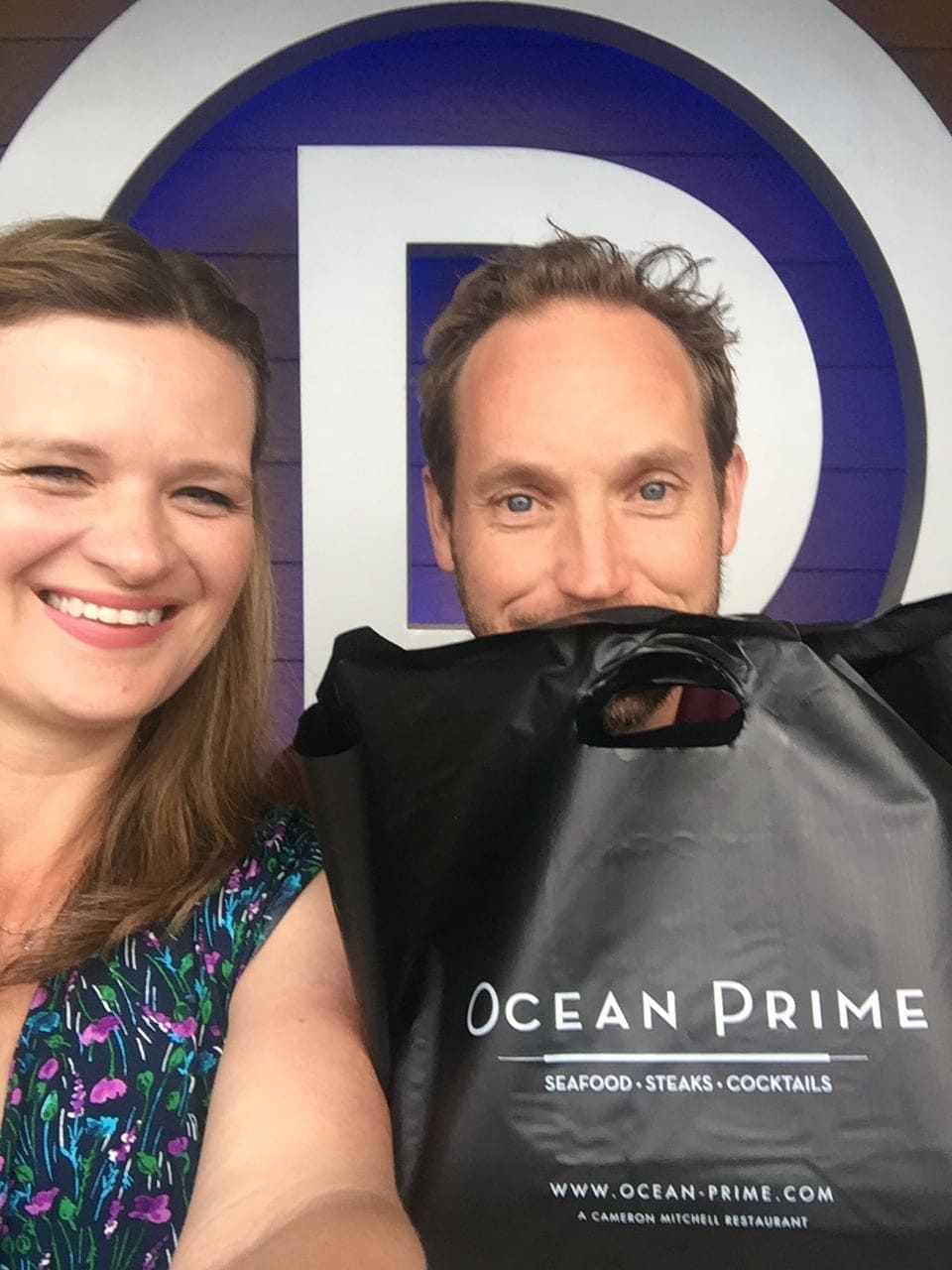 To find an Ocean Prime location near you, visit their website!