This post was sponsored by Weight Watchers® International.
I love getting together with friends and family.  Tomorrow we are heading over to a neighbor's house for her surprise 40th birthday! I am so grateful for amazing neighbors. We really wanted to find a great neighborhood that our kids could grow up in when we moved almost 5 years ago. Since moving we have been doing dinners with some neighborhood families a couple times a year. The neighbors have turned into great friends and I am excited to celebrate milestones with them.  Seeing as how some of us visit the gym together twice a week, I was looking for a light option for an appetizer. These mini caprese skewers with a balsamic glaze are the perfect lighter option for our party.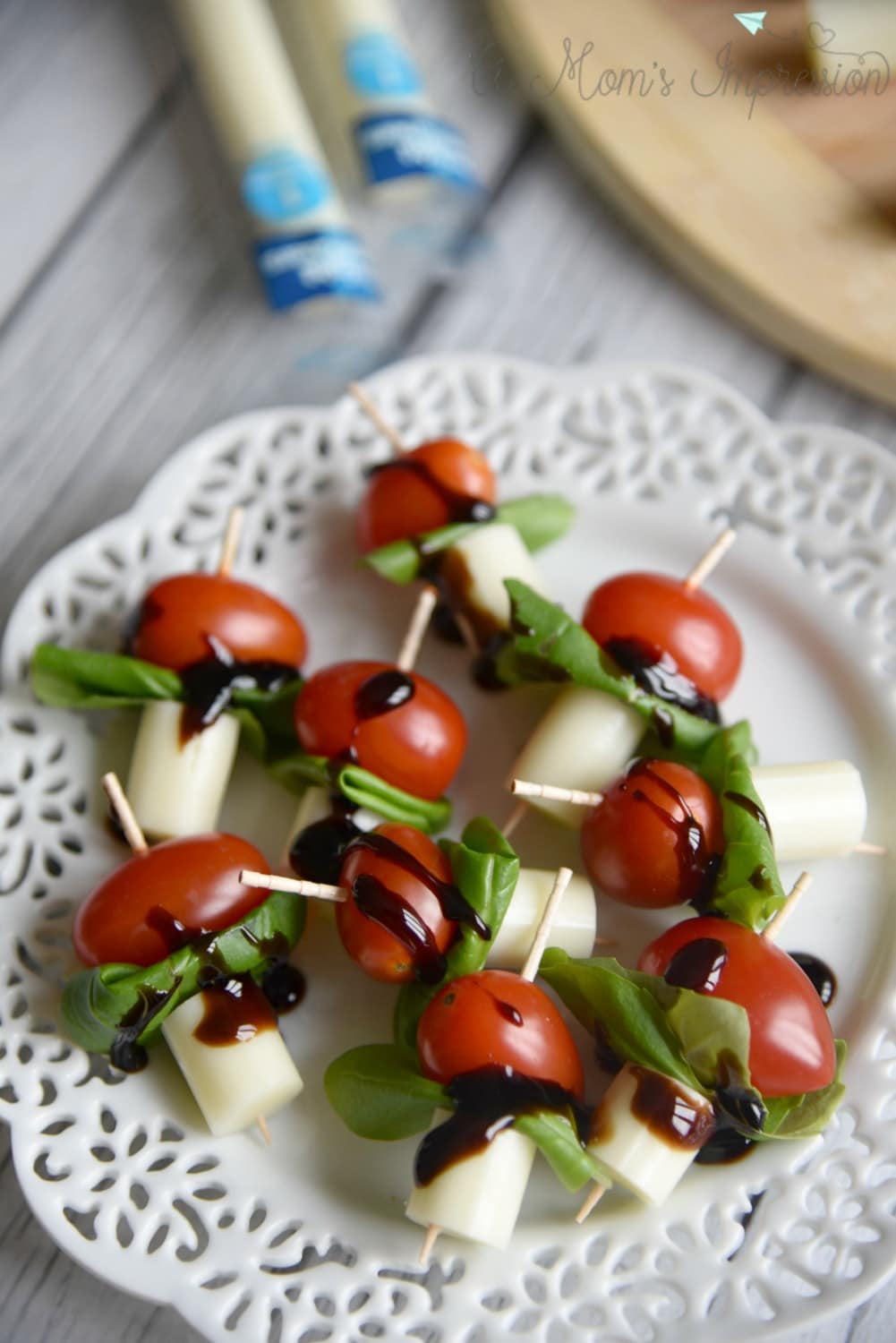 Creating the perfect appetizer for a party doesn't have to mean slaving away in the kitchen for hours on end. These little guys took literally 5 minutes and had a little help from the grocery store. They are a simple and easy option if you are in a time crunch like we always seem to find ourselves in. With these, I used Weight Watchers® Light String Cheese for a smarter choice that I can feel good about at the gym tomorrow!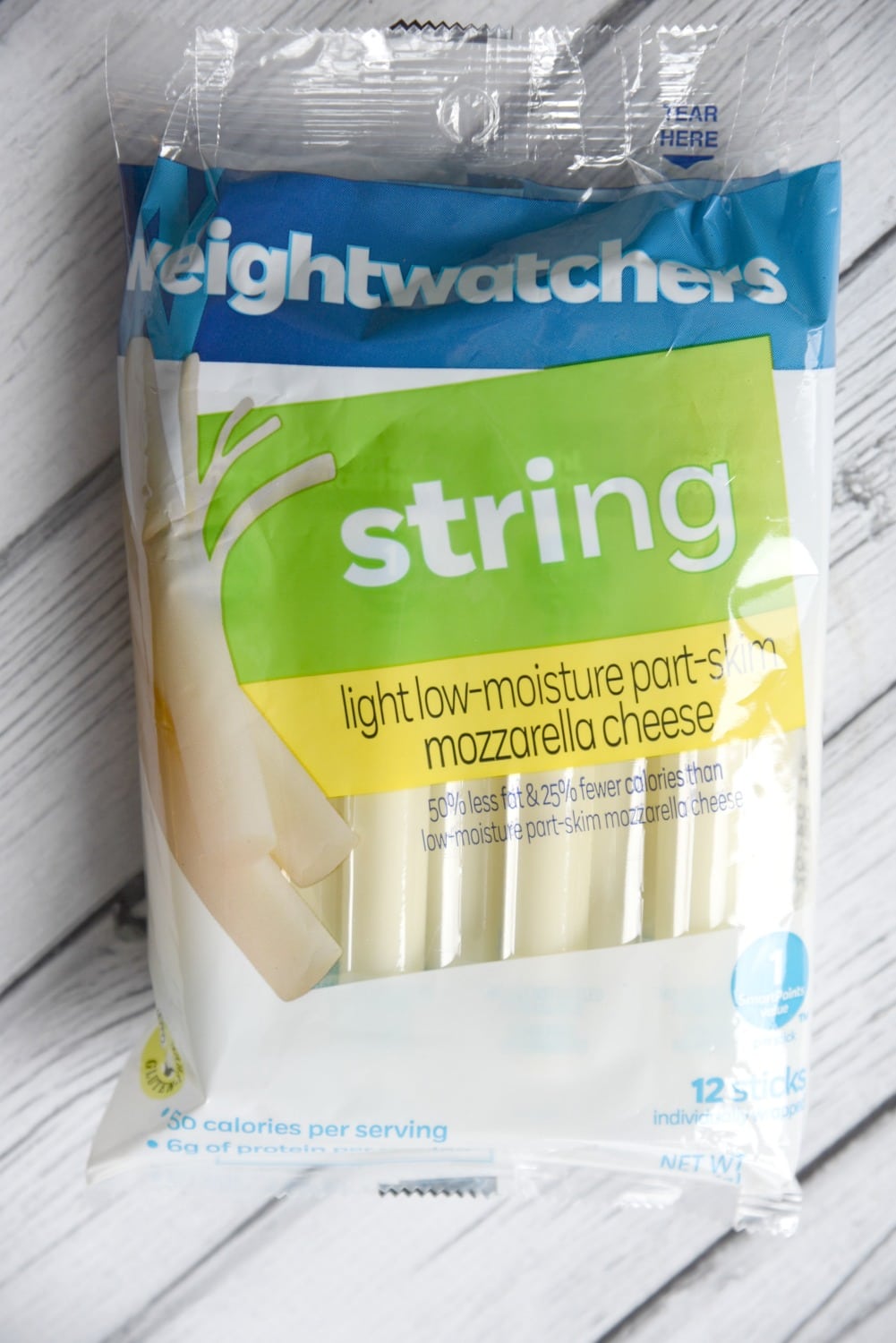 Weight Watchers offers a variety of cheeses that are smart choices that have an amazing taste you have to try to believe! Made from low-fat milk, they are a great choice for snacking or to incorporate in your recipes for a smarter version of your favorite meals.  Don't get me wrong, I love a good fresh mozzarella ball, but this smarter option tastes just as good without all the guilt. Weight Watchers String Cheese is individually wrapped, offer portion control and are a great snack. They are only 1-2 SmartPoints® per serving, making them perfect for on-the-go snacks.  I am also a fan of Weight Watchers String Cheese because it is one of only a few wholesome snack options that my entire family can agree on; we often enjoy them as an after-school snack.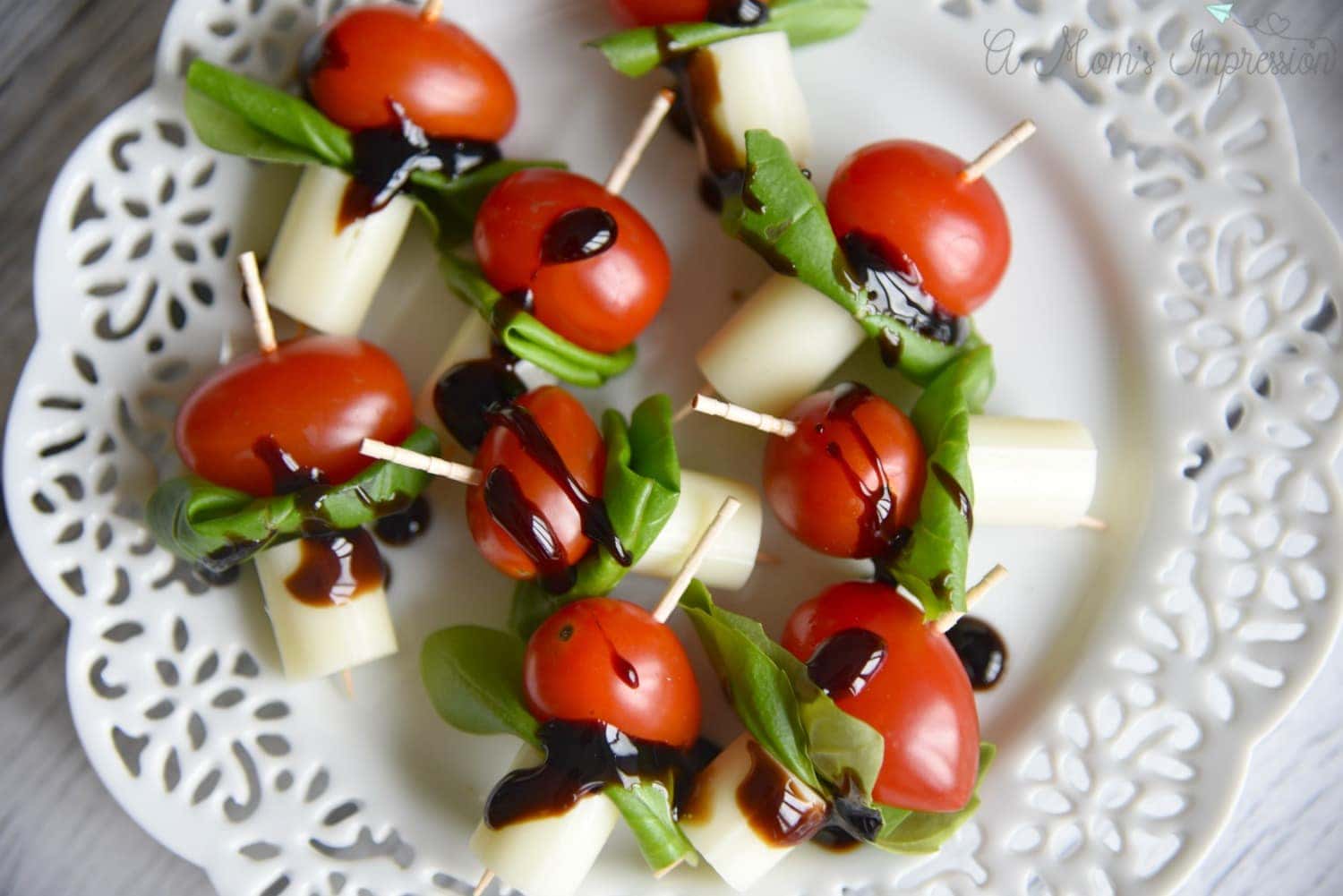 Mini Caprese Skewers With Balsamic Glaze
Ingredients
Basil leaves
Weight Watchers String Cheese
Cherry Tomatoes
Balsamic Glaze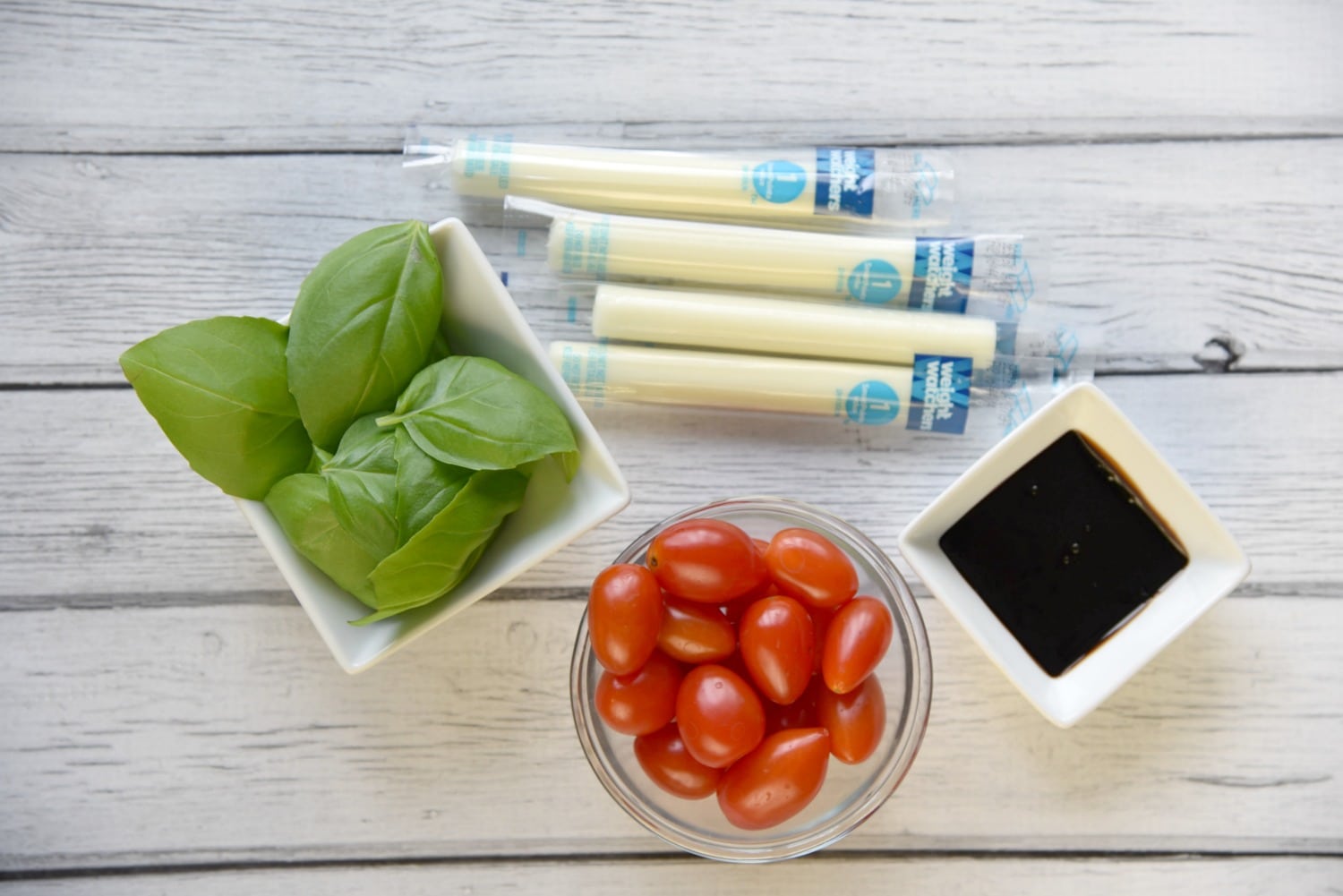 Directions
1. Wash and thoroughly dry your basil leaves and cherry tomatoes. Cut your Weight Watchers String Cheese into bite-size pieces. I got about 5 pieces per individually wrapped piece of cheese.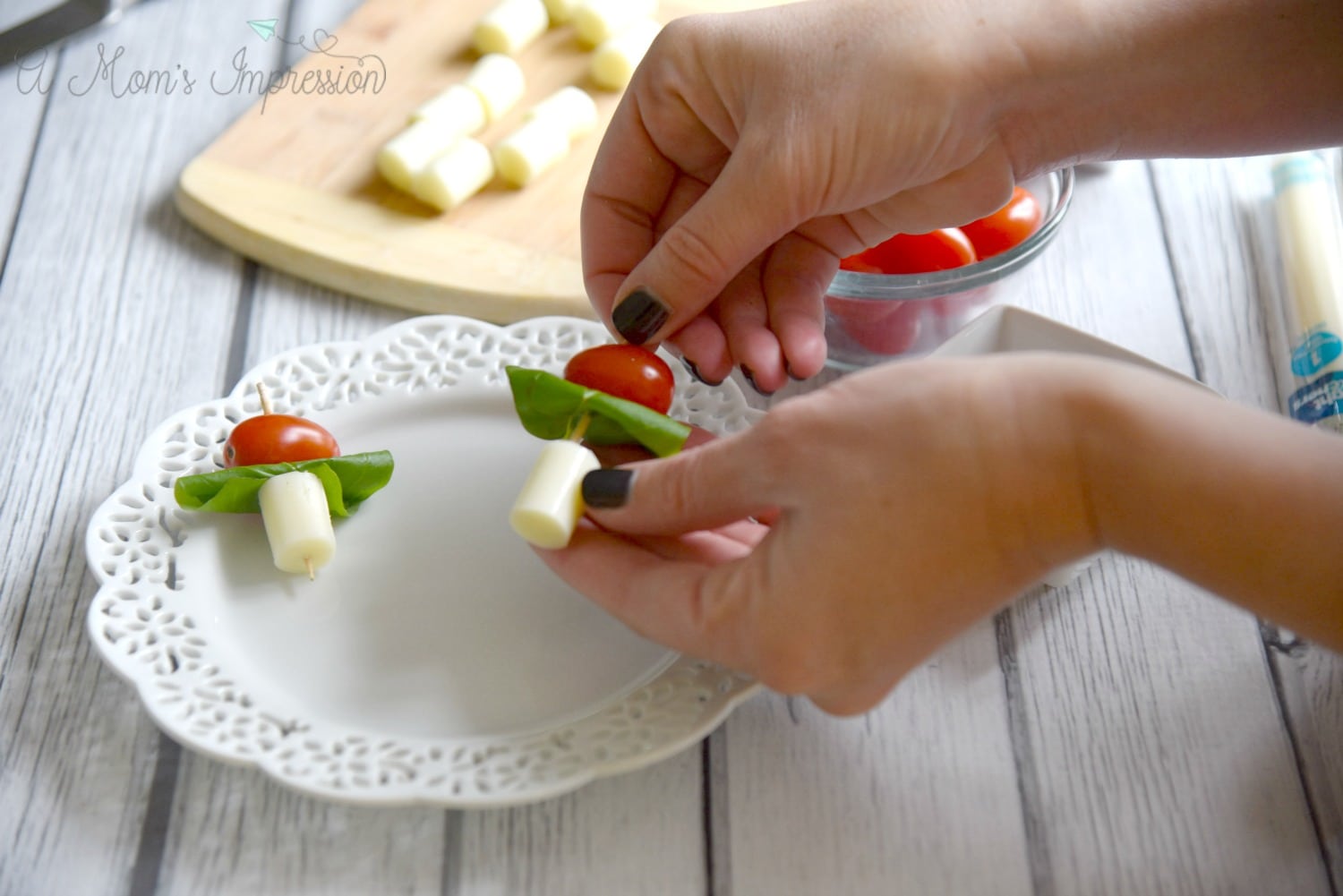 2.  Place a tomato on a toothpick, followed by a basil leaf and one piece of cheese. Continue until you have made the number of mini-skewers that you are needing for your dish.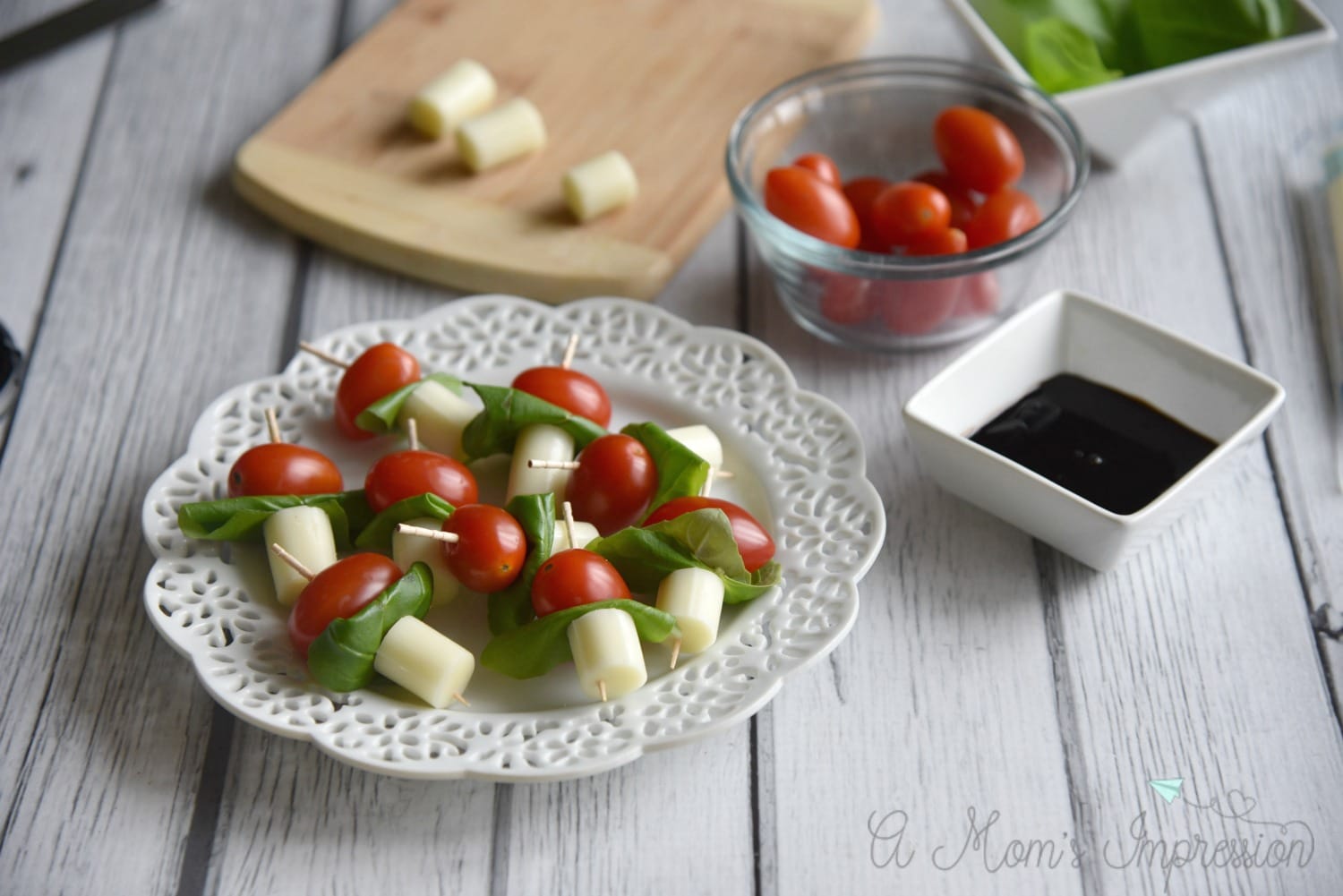 I used a store-bought balsamic glaze that you can find at most grocery stores. If you haven't tried this glaze before, you have been missing out. It is tasty and I have found about a dozen uses for it so far.  You could reduce your own if you wanted to, but I like quick dishes so I took some help from the store on this one.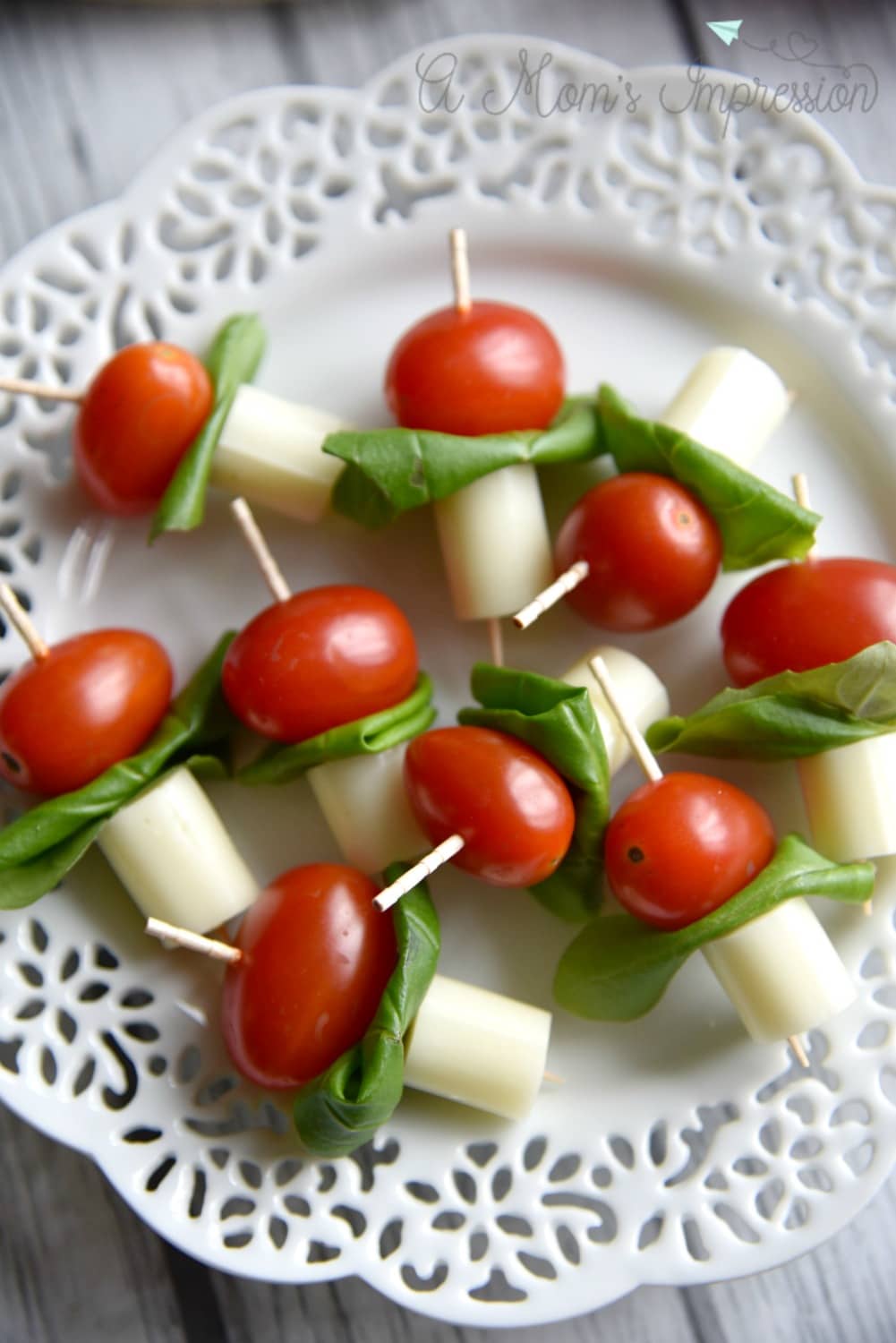 3.  Drizzle your balsamic glaze over your skewers, trying not to get any on the toothpick handles.  A little will go a long way, so don't get too heavy-handed.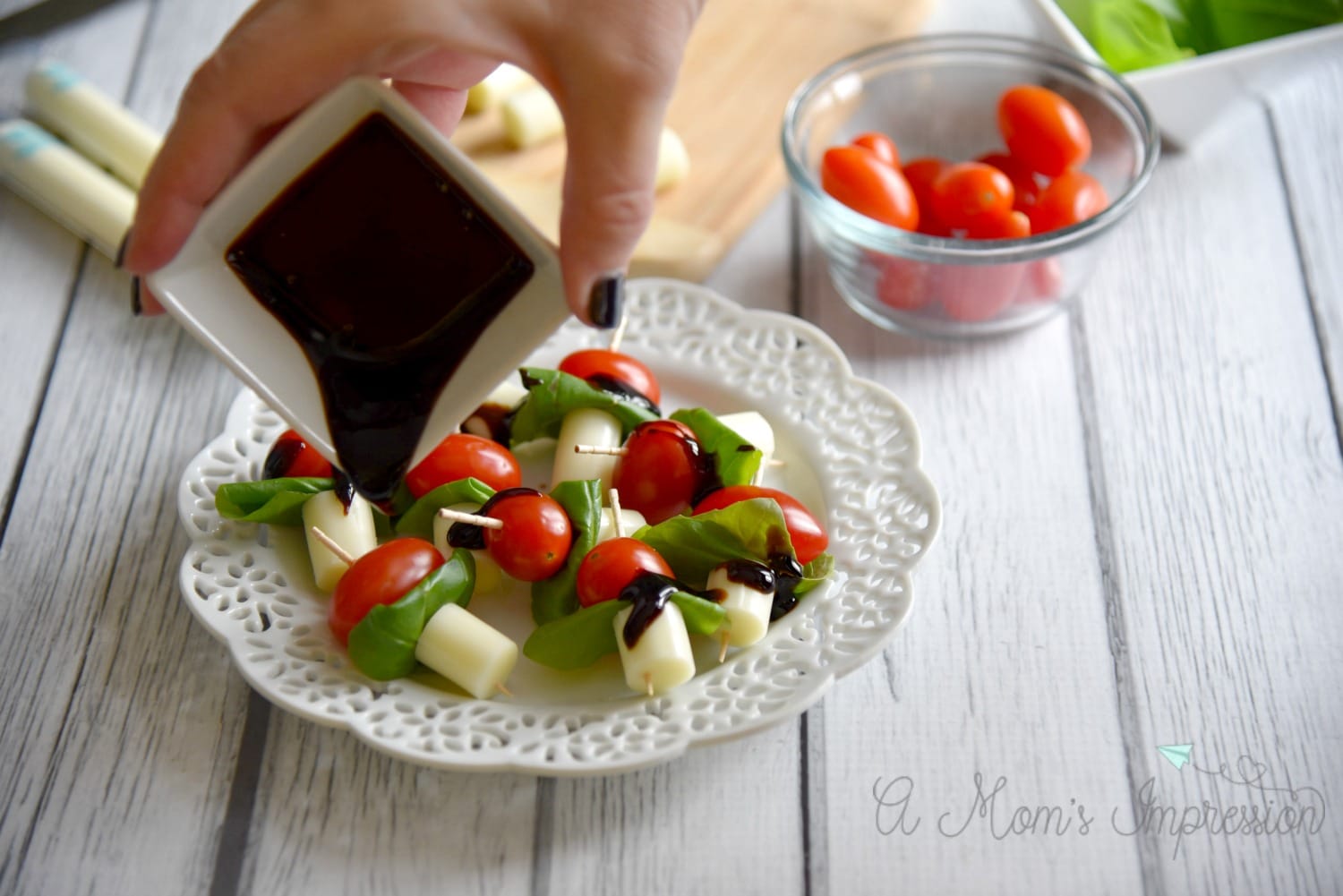 4.  Serve and Enjoy!
Honestly, these are going to be the big hit of the party. Be prepared to bring more at your next neighborhood gathering!
Pin for Later