This is a sponsored post written by me on behalf of Cricut. All opinions are 100% mine.
These Messy Canvas paintings are the perfect gender neutral party idea that everyone will love. You can modify and make them unique to fit any theme or age group. All you need is some paint, a canvas, and your Cricut cutting machine!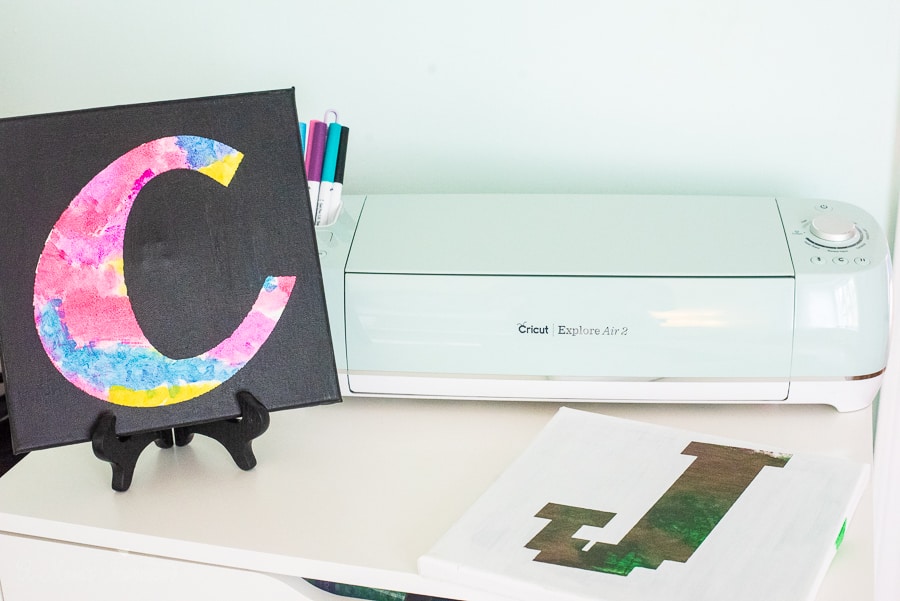 Gender-Neutral Birthday Party Ideas
It is time for some birthday parties! My kids both have birthdays in the next couple of weeks and they have been waiting anxiously. My daughter has requested an art themed party so I knew that I needed to come up with a fun idea that her and her friends could make. My daughter has always had both girl and boy friends so this activity needed to be gender neutral.
Luckily I had seen someone make one of these Messy Canvas Paintings on TikTok and knew it would be perfect for her party. These are so fun to make and they look amazing when they are finished. The best part is that they are not hard to make at all. No matter how many people you have at the party, everyone will be happy with the way these turn out.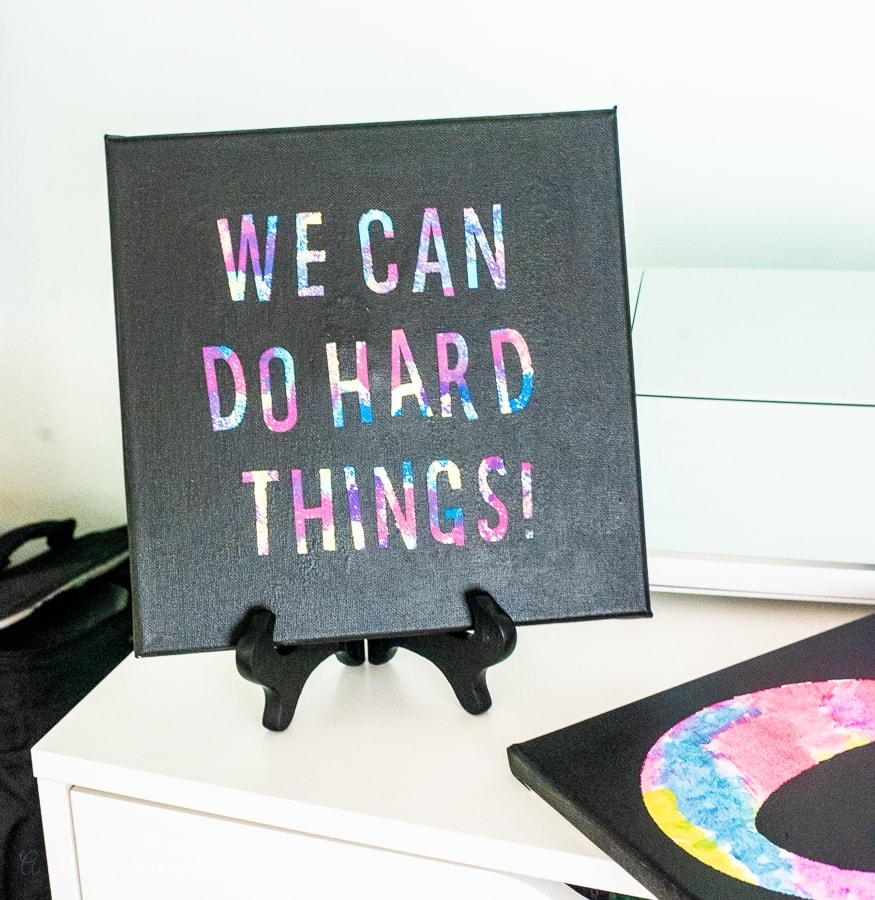 For this tutorial, the kids made their initials and I made a sign for my classroom.
Messy Paintings With a Cricut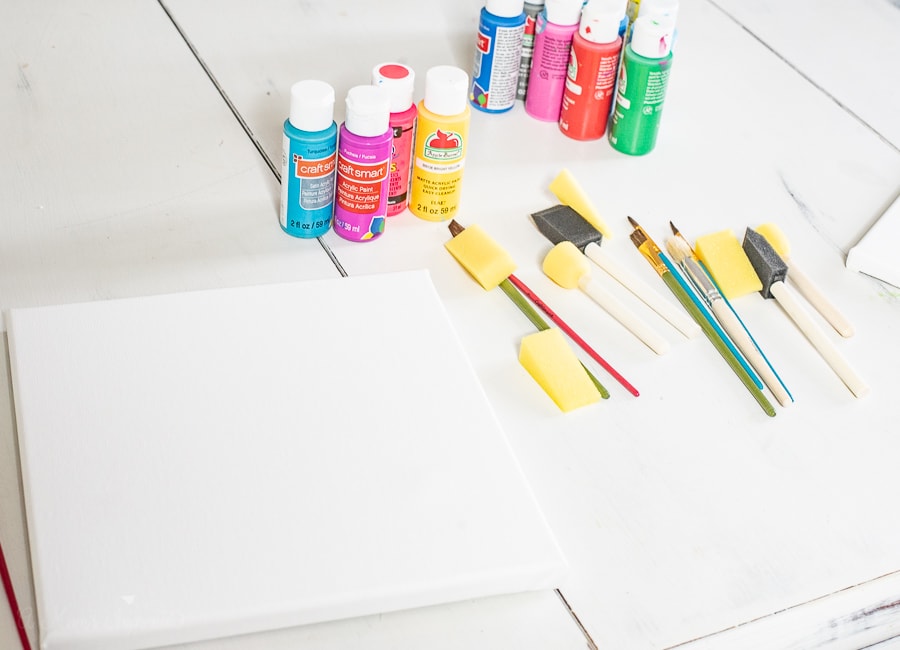 Materials:
Blank Art Canvases (I used 10 x 10)
Acrylic Paint (your choice of colors)
Various paint brushes.
Directions:
This project is very simple and easy to do, the key is to prepare ahead of time. You will need to think ahead because there will need to be multiple drying stages. The best thing to do is to paint the canvas first so that it has time to dry. When your guest first arrive have the canvases out and ready to be painted.
There is no wrong way to paint your canvas. I took a foam circle brush and dipped it into some bright colors for my canvas.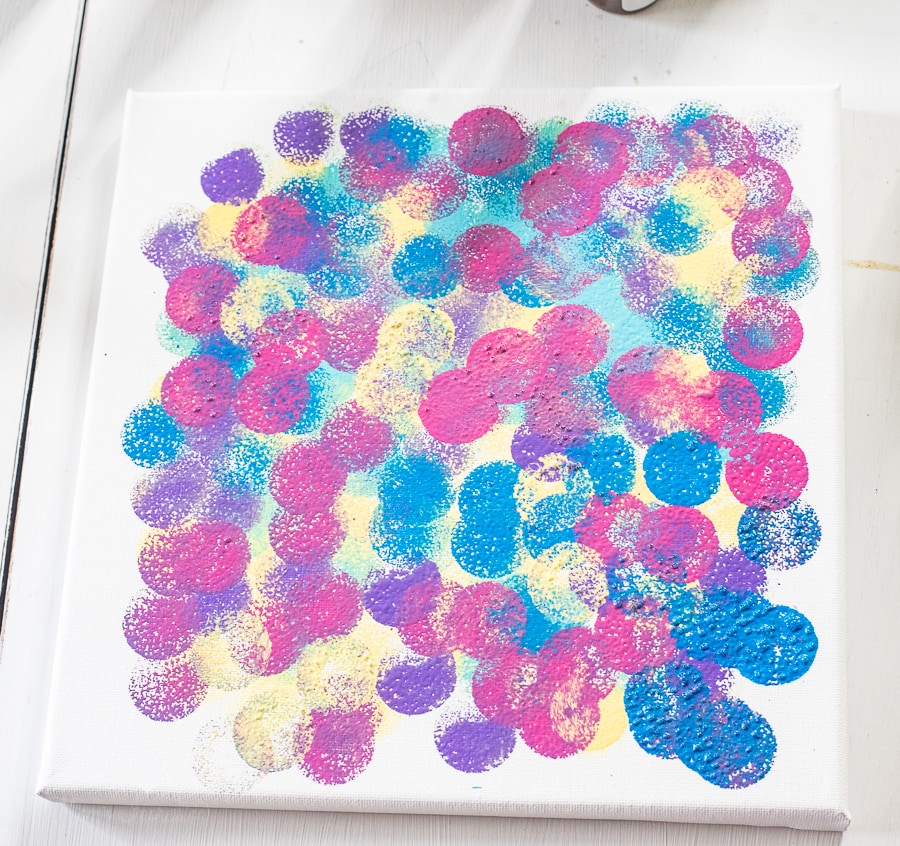 My son wanted to go for a camouflaged look so he painted his canvas and smeared it around to look like a camo print.
My daughter loves bright, neon, colors so she took a foam triangle and covered her entire canvas with bright colors. I thought they all turned out really nice.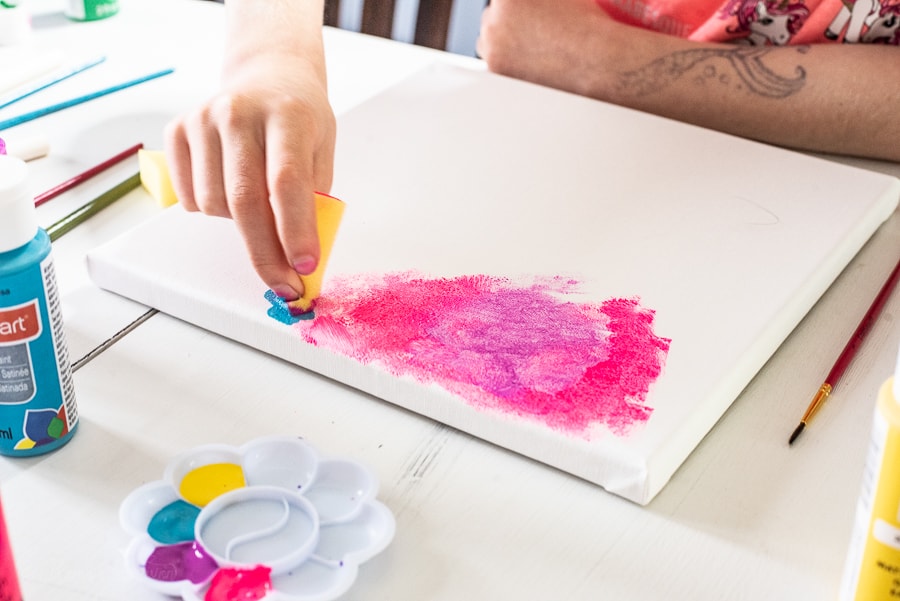 They need to dry for as long as possible, so after they are painted would be a good time to do another birthday activity. If you plan ahead and can make everyone's initial ahead of time, this next part is a breeze.
I went onto Cricut Design Space and searched for a "J" in the designs. This gave me a lot to choose from. You could also simple find a font and make your own. My son found a "J" that was boxy that he liked. I sized it to be about one inch shorter than the length of the canvas. I did the same with the "C" in my daughter's name.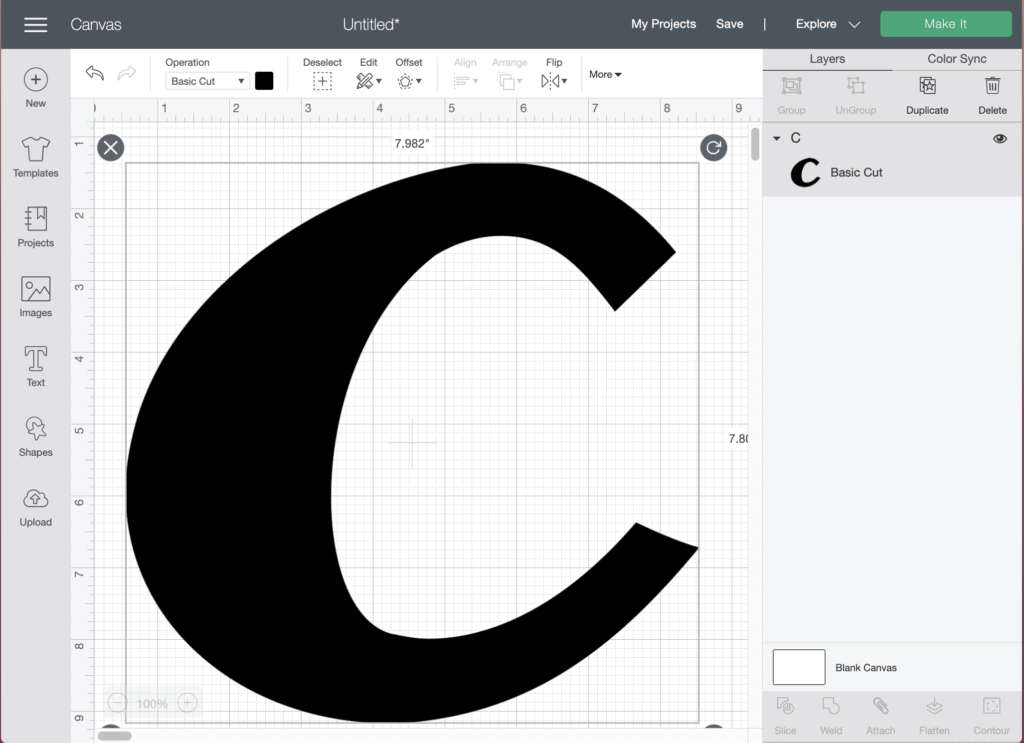 For my Messy Canvas, I decided I wanted to create something special for my classroom. In class we have been talking about having a growth mindset, that is thinking in a positive way instead of a negative way. I keep telling the kids that they can do hard things, so I wanted to put that quote onto a canvas. I heard that quote in a book I recently read and it really resonated with me. If you like it, you can get my design from Design Space here.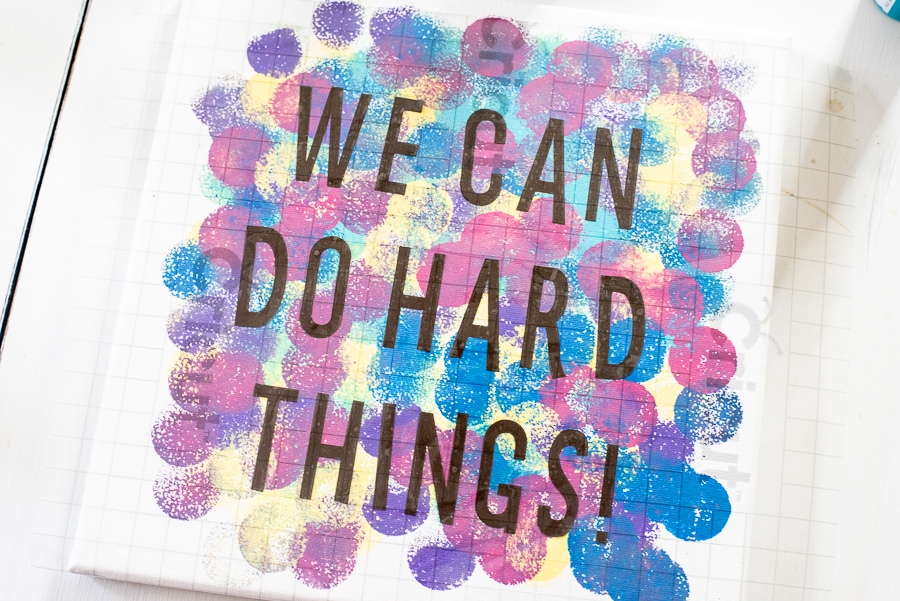 You will need to load your premium vinyl onto a light or standard grip mat and load it into your Cricut cutting machine. You can use any color of vinyl because we will be painting right over it. I like this because I can use up some of the vinyl I have had sitting around for awhile.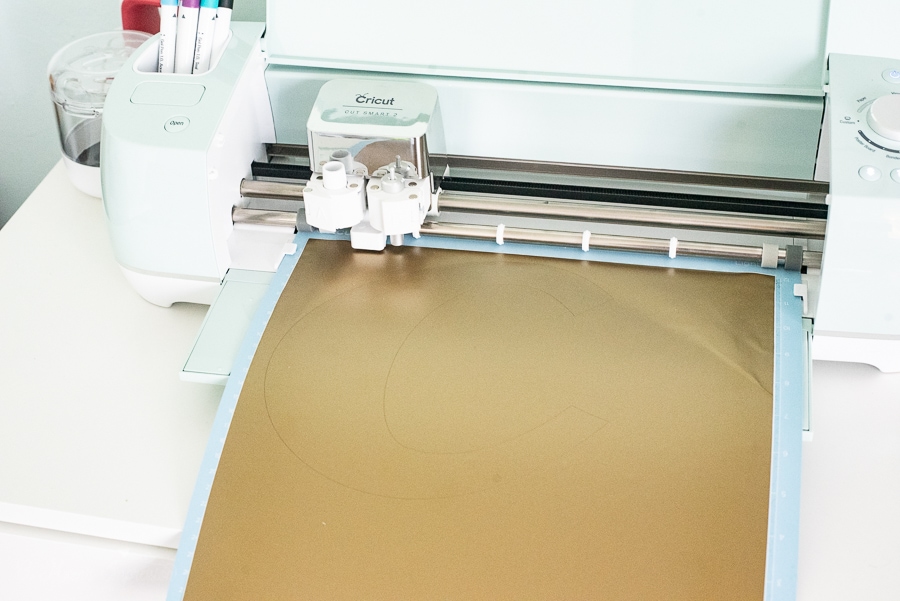 After you cut out your design, weed away the excess vinyl using your Weeding Tool . Apply transfer tape on top of the vinyl design and use your scraper to ensure that it sticks. Transfer the vinyl to your fully dried canvas.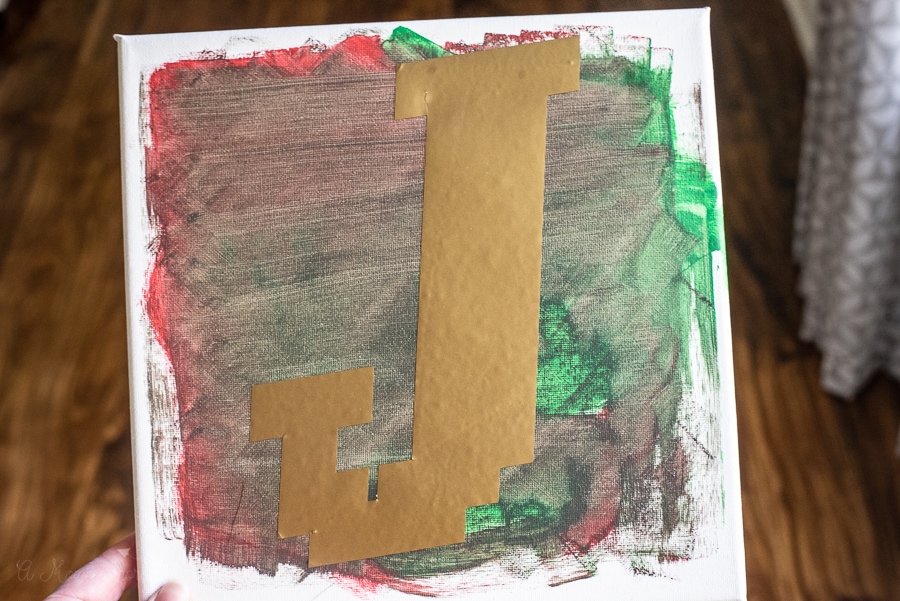 Next is the fun part, you will paint over top of everything with a solid color. My daughter and I chose black and my son chose white. You can use any color that you would like that matches your decor. This will take 2-3 light coats of paint to ensure a good coverage. If you go light on each coat of paint, it won't take that long to dry.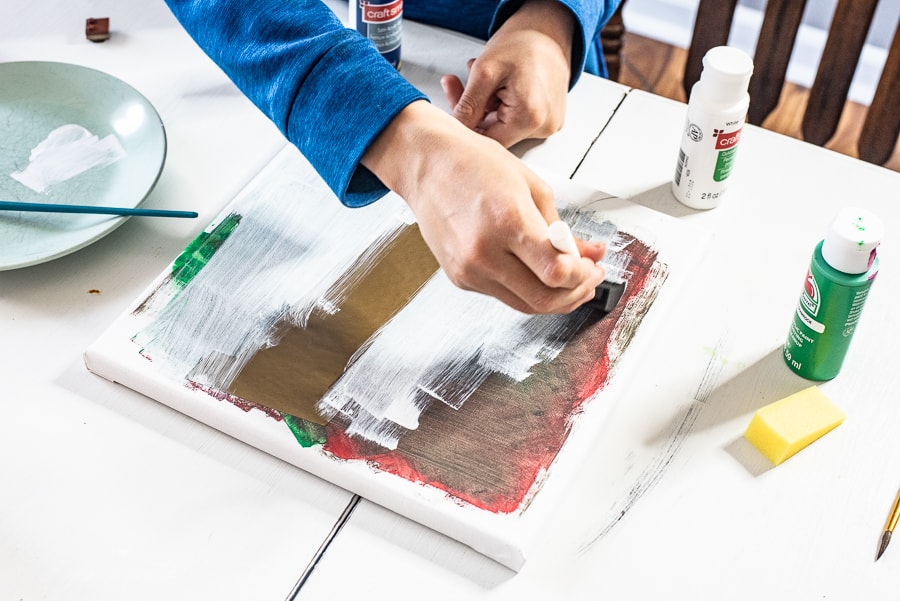 When the paint is completely dried, remove the vinyl decal with your weeding tool to reveal your "messy canvas"!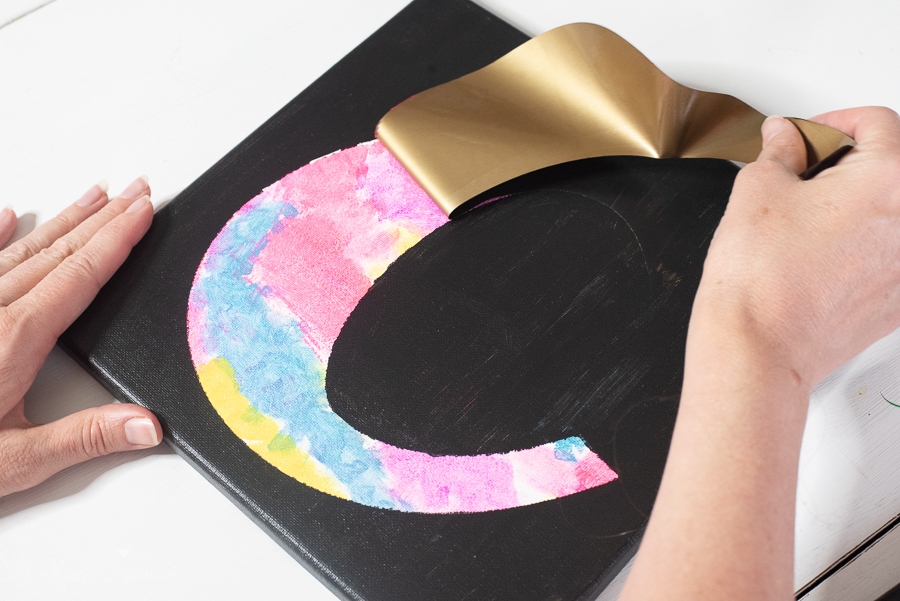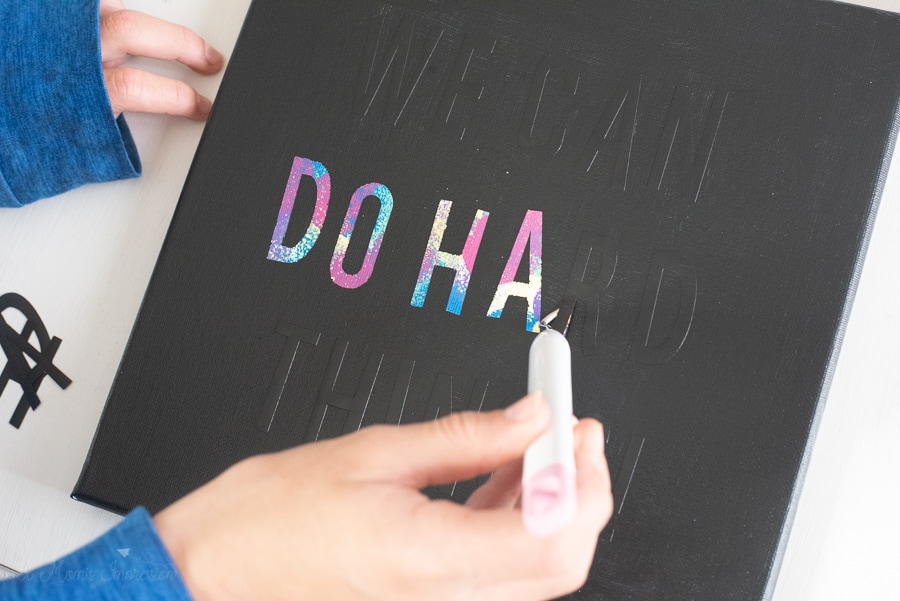 Each guest now has a fun personalized gift to take home from the party.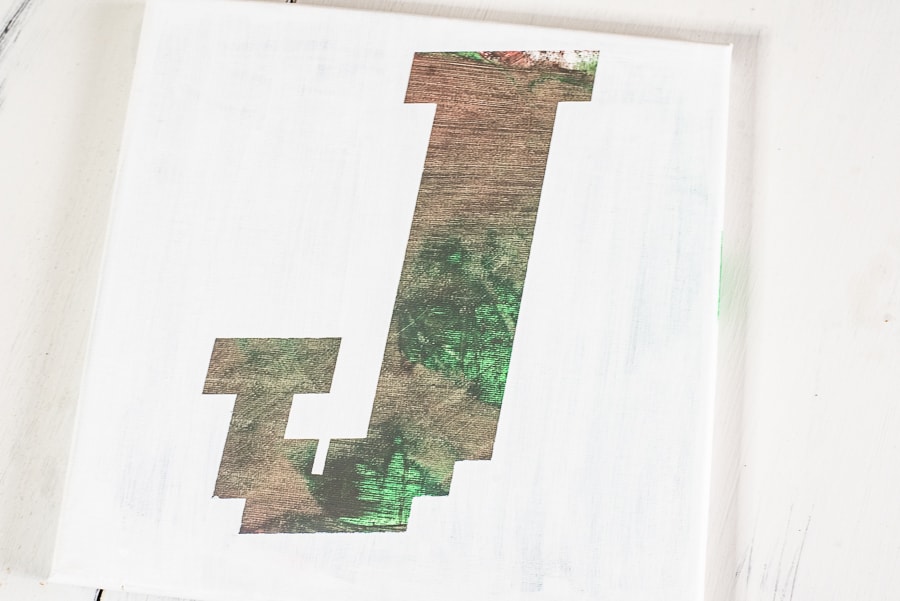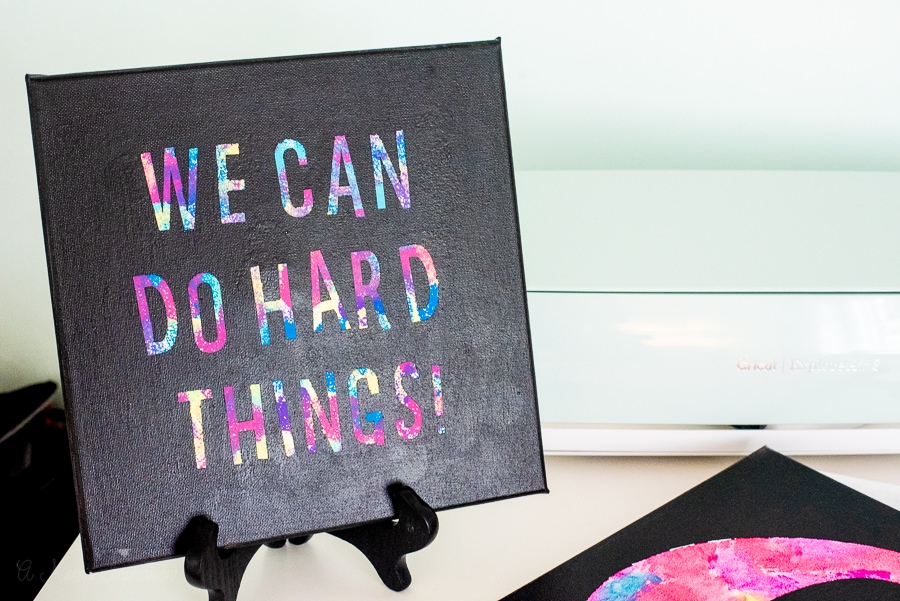 Ever since we finished these paintings, I have been dreaming up many different designs that I want to make, they are so much fun to create!
I hope this gives you a fun gender-neutral party activity!