This shop has been compensated by Collective Bias, Inc. and its advertiser. All opinions are mine alone.
"Just go with the flow." I have heard people tell me that all of my life. While I certainly agree with the sentiment of what they are trying to tell me, I sometimes wonder if they have ever lived life with as a mother with two kids at the ages of 3 and 6.
A lot of times, it seems like there is no "flow" to go with at all! I am lucky just to get through the day with all the homework getting done, all the kids getting clean, the laundry being folded and no trips to the emergency room!
As a working mother, I have to accept the fact that my life is going to be extremely unpredictable and that I'm going to need to improvise. Obviously, one of the key events each evening in our household that must be addressed is dinnertime. Dinner is a key factor that can really make our break our evenings. I want it to be delicious and nutritious but I can't always find the time to make something from scratch. If I can find a way to make a quick meal that satisfies my family, then maybe I can grab a few extra minutes of "me time" that I so desperately need and know I deserve.
I was excited to hear about this opportunity to work with Farm Rich products. In doing this post, I was able to find a "wingman" during dinner to help me about a little bit and find a new recipe to make my family dinner time a success.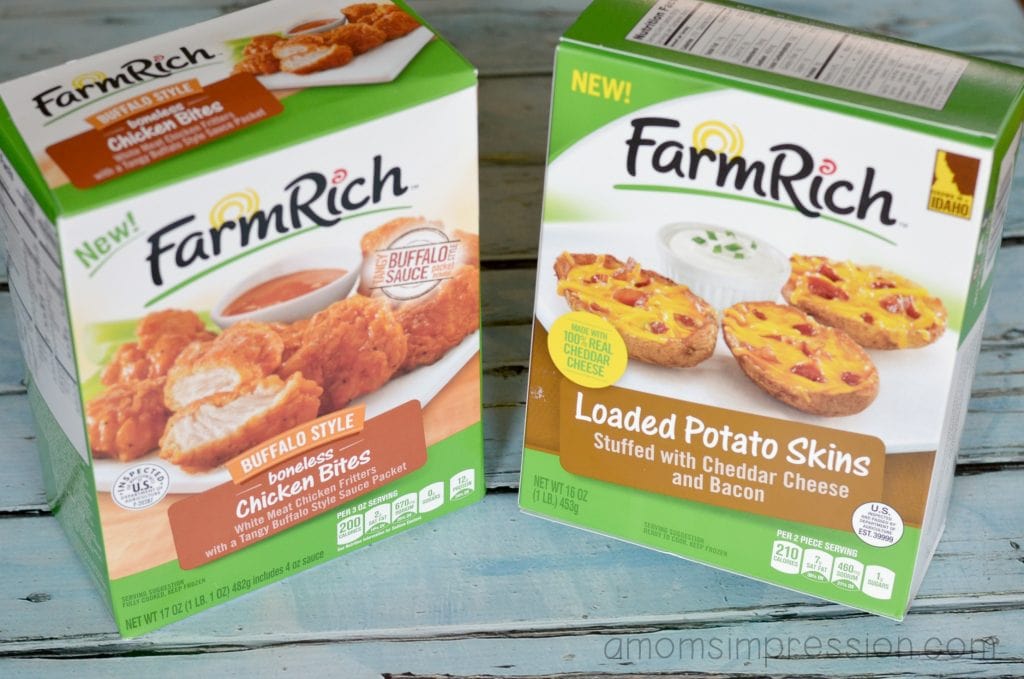 On my latest shopping trip to my Kroger grocery store, I was able to browse some of the wonderful Farm Rich products that were available. I saw that they had Barbecue Style Boneless Chicken Bites, Loaded Potato Skins and Buffalo Style Breaded Chicken Wings. I went ahead and decided on Buffalo Style Boneless Chicken Bites to use for my Mediterranean Chicken Salad.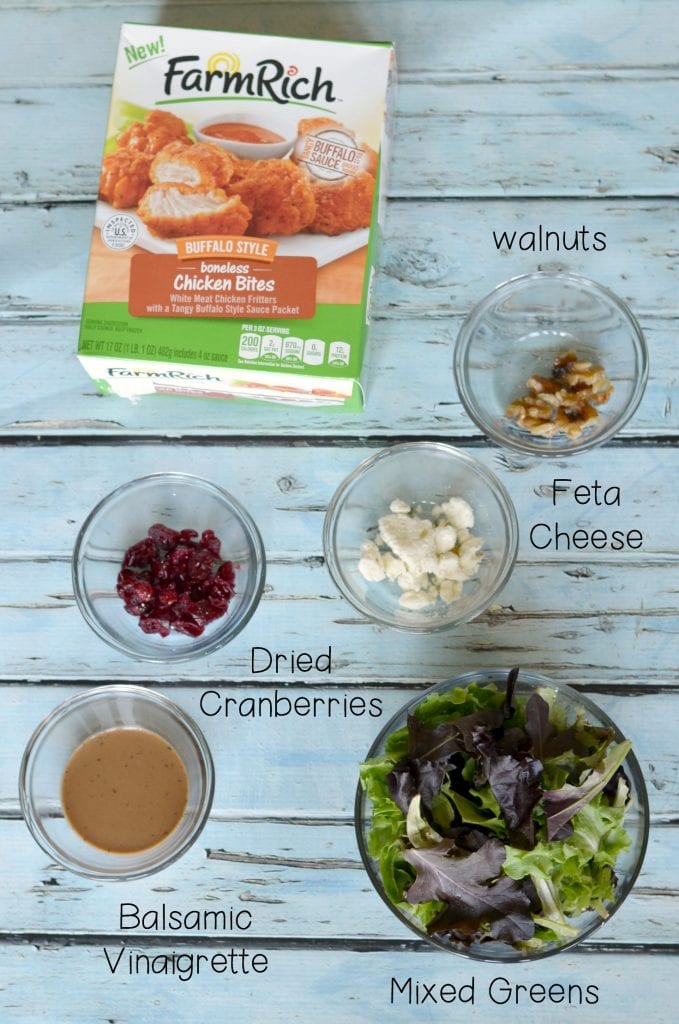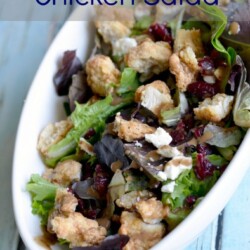 Mediterranean Chicken Salad
A delicious Mediterranean Chicken Salad
Ingredients
1/2

box Farm Rich Buffalo Style Boneless Chicken Bites

1/8

cup

Walnuts

1/8

cup

Feta Cheese

1/8

cup

dried cranberries

2

cups

mixed greens

Balsamic Vinaigrette
Instructions
Cook 1/2 box of Farm Rich Buffalo Style Boneless Chicken Bites according the the package directions. You can use the buffalo sauce as indicated or leave it out if you would rather not have it spicy. I left it off of the one pictured.

In a separate bowl, combine the greens, cranberries, cheese, and walnuts together. Toss in the chicken and drizzle with balsamic vinaigrette.
Nutritional information is an estimate and provided to you as a courtesy. You should calculate the nutritional information with the actual ingredients used in your recipe using your preferred nutrition calculator.
Sharing of this recipe is encouraged and appreciated. Copying of full recipe to any social media is prohibited.
My new recipe was a complete success! My husband said the chicken tasted extremely fresh. Farm Rich Chicken Bites are made with 100% real white meat chicken. They are not formed and there are no fillers. I can't wait to head back to Kroger to get some more Farm Rich products and create some more convenient, low cost, easy recipes. I was also thinking that next time, instead of making a salad, I can use the same ingredients to make a wrap. Yummy!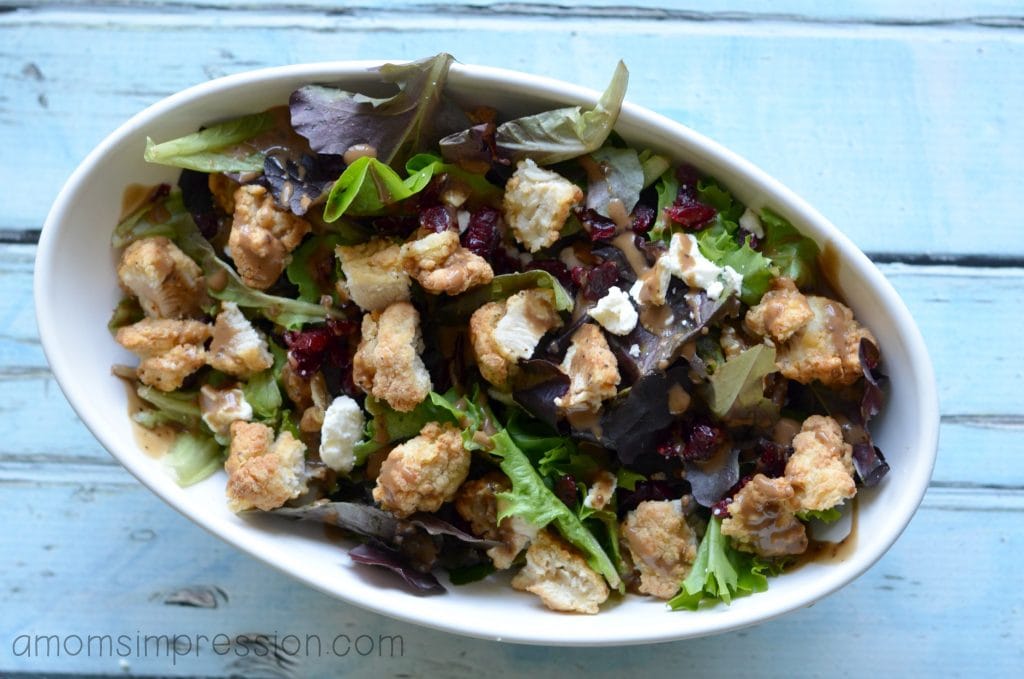 From one parent to another, I hope you are able to use these products to help you deal with the craziness that life throws at you. I hope you can find a little peace in quiet in your very loud yet beautiful and rewarding household during dinnertime. I hope you have the best of Holiday Seasons and keep me posted about any great recipes you have developed.