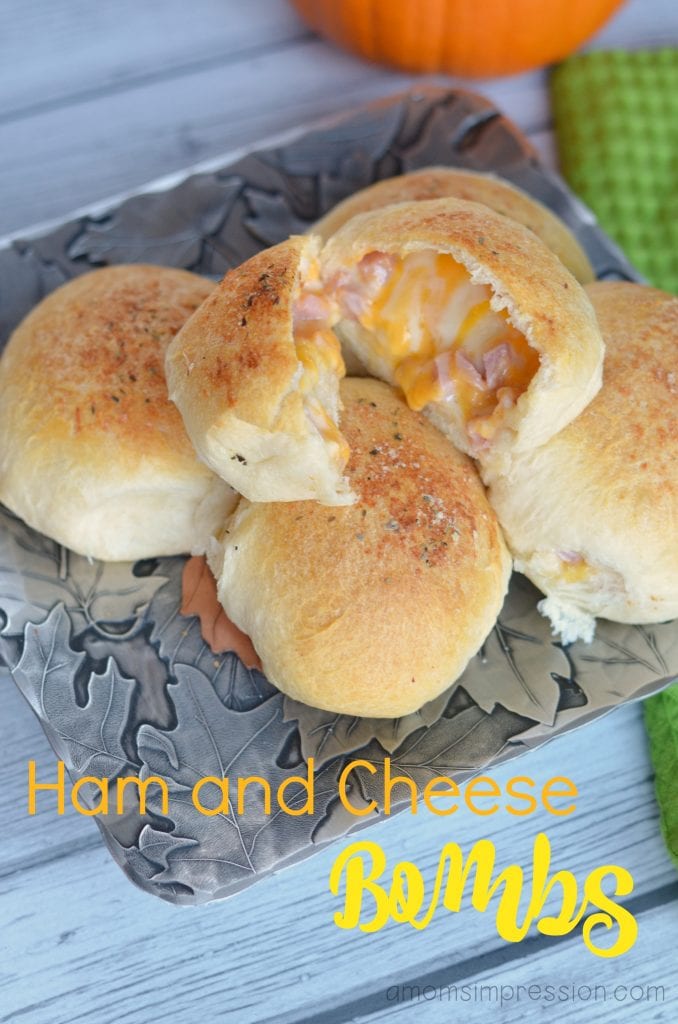 Ham and Cheese Bombs
My husband and my son spent all afternoon out in the backyard today raking leaves.  My husband raked them into a huge pile and my son would take a running head start and jump into them.  I made sure to get a picture of it this year, just like I did last year and the year before.  I remember, as does my husband, doing the same thing during the fall with our parents when we were children.  As I was taking this year's photo of my child in the pile of leaves, I started thinking about tradition.  For me, one of the most important and rewarding things about being a part of my great family is the traditions to go along with it.  Some of the traditions have gone back generations and they are so cherished.  Some traditions are new ones that my husband and I have started.  In some ways, those are even more special.
The holiday season is a great time to really sit back and think about all the traditions that you and your family practice every year.  One of our favorite traditions on Christmas Eve is to play a game where we go around in a circle and take turns naming different Christmas Carols.  You can't repeat one.  It is amazing and funny to think about all the different holiday songs if you really put your mind to it.
Traditions can also be about the food that we eat.  Again, some of these culinary traditions are important because they are so old and the recipe has been passed on through so many family members.  But it is also important to find new and creative ways to make a quality family meal that can be enjoyed by everyone and hopefully starts a whole new tradition that will live on for years to come.  
So when I took my last shopping trip to Walmart, my mind was really set on finding a new way to treat my family this holiday season.  I was so happy to see the products that Pillsbury had to offer to help me with my quest.  Pillsbury had a number of yummy options for me to choose from.  I saw their Grands!®, Crescents® and Sweet Rolls® in the isle.  I decided to go ahead and try out the Grands!® to make these delicious Ham and Cheese Bombs!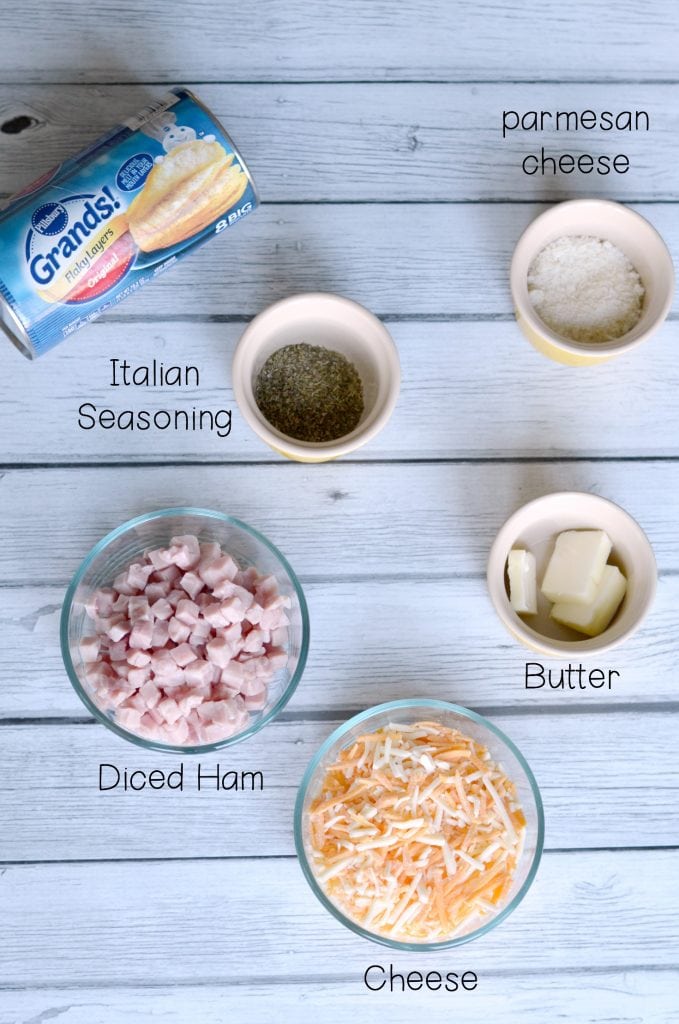 I love this recipe.  I came up with it when I was traveling down the street and saw one of my favorite breakfast places, the Kolache Factory.  I love those little buns and thought to myself that I could make something similar with the help of Pillsbury.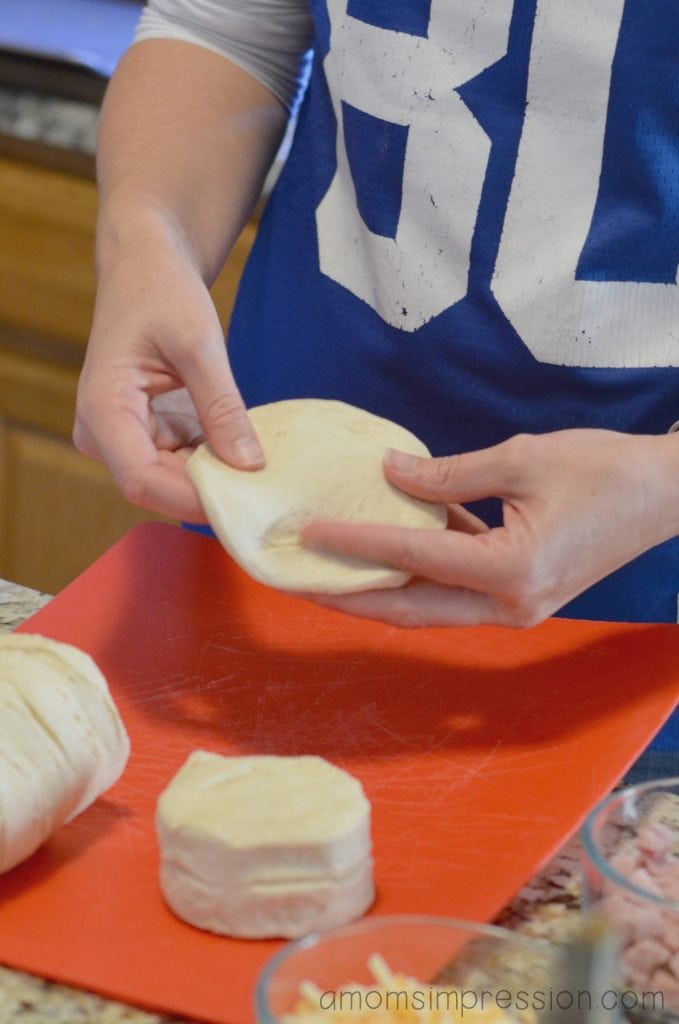 I call them bombs because they remind me of some cheese bombs I had a long time ago where you bit into a roll and cheese oozed out.  You can make them with just about anything.  Thanksgiving time is coming and making these ahead of time for your guests the next day or for an amazing appetizer before the big meal.  If you have some leftover turkey you could change out the ham for turkey and the cheddar cheese for swiss and it would be a great lunch, the possibilities are endless!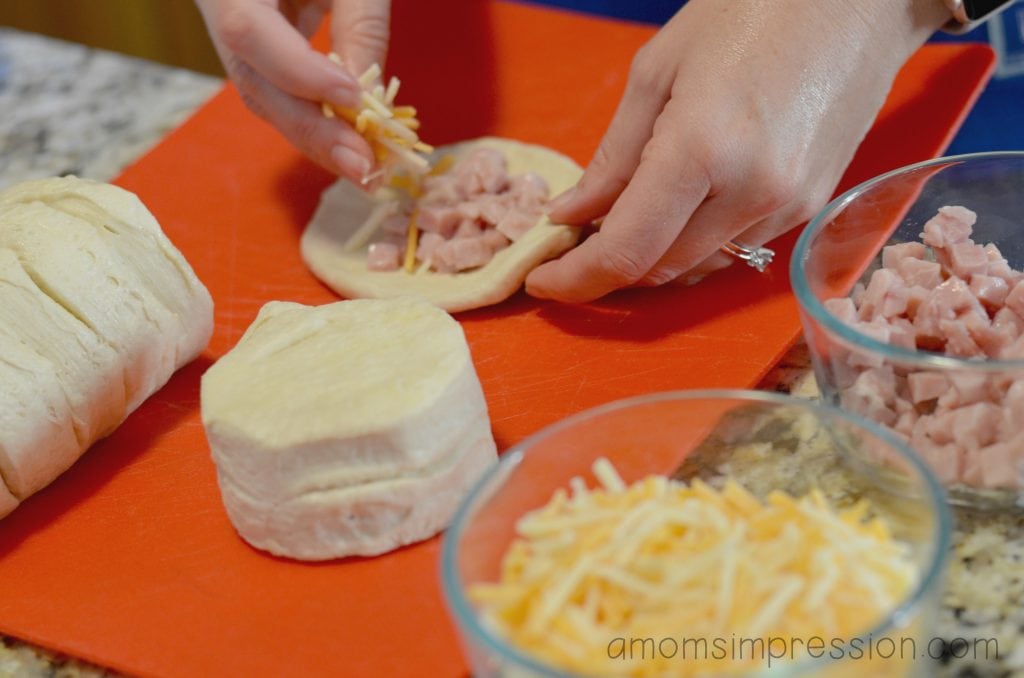 Cheese Bombs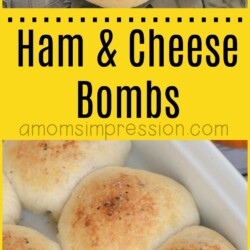 Buns stuffed with ham and cheese.
Ingredients
Pillsbury Grands!®

Shredded Cheese

Diced Cooked Ham

Melted Butter

Italian Seasoning

Parmesan Cheese
Instructions
Preheat oven to 350 degrees.

Open Pillsbury Grands!® and spread the dough flat using your hands.

In the middle of each biscuit, place about a tablespoon or two of diced ham and a small handful of cheese.

Fold the biscuit dough up over the filling and pinch together to form a ball.

Place seam side down in a buttered casserole dish.

Brush melted butter over the biscuits and sprinkle with Italian seasoning and parmesan cheese.

Bake for 20-30 until golden brown.

Enjoy!
Nutritional information is an estimate and provided to you as a courtesy. You should calculate the nutritional information with the actual ingredients used in your recipe using your preferred nutrition calculator.
Sharing of this recipe is encouraged and appreciated. Copying of full recipe to any social media is prohibited.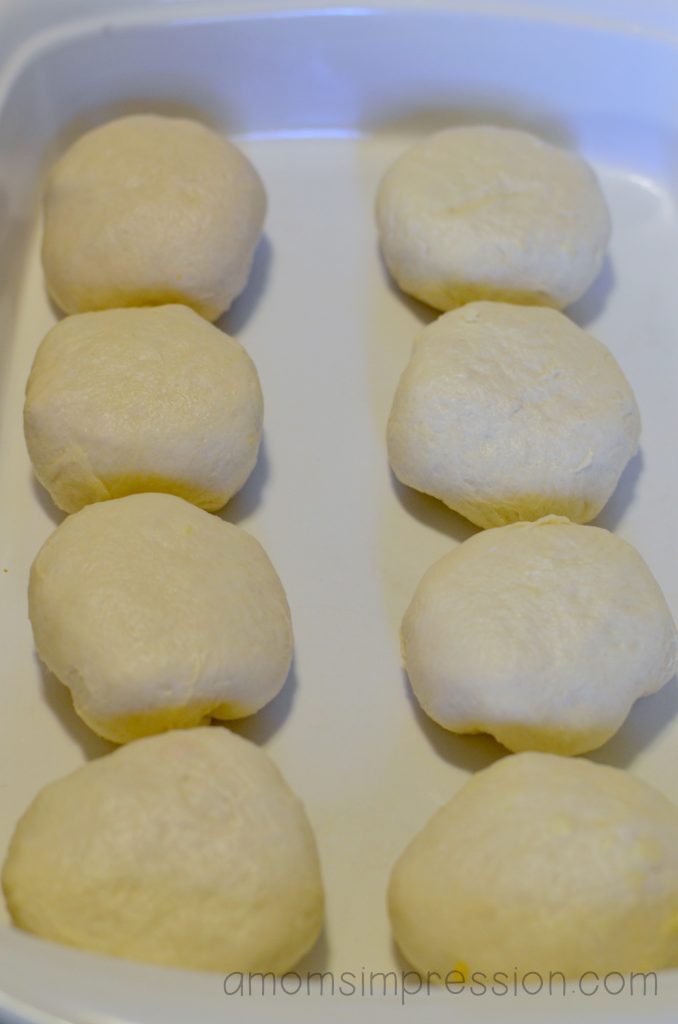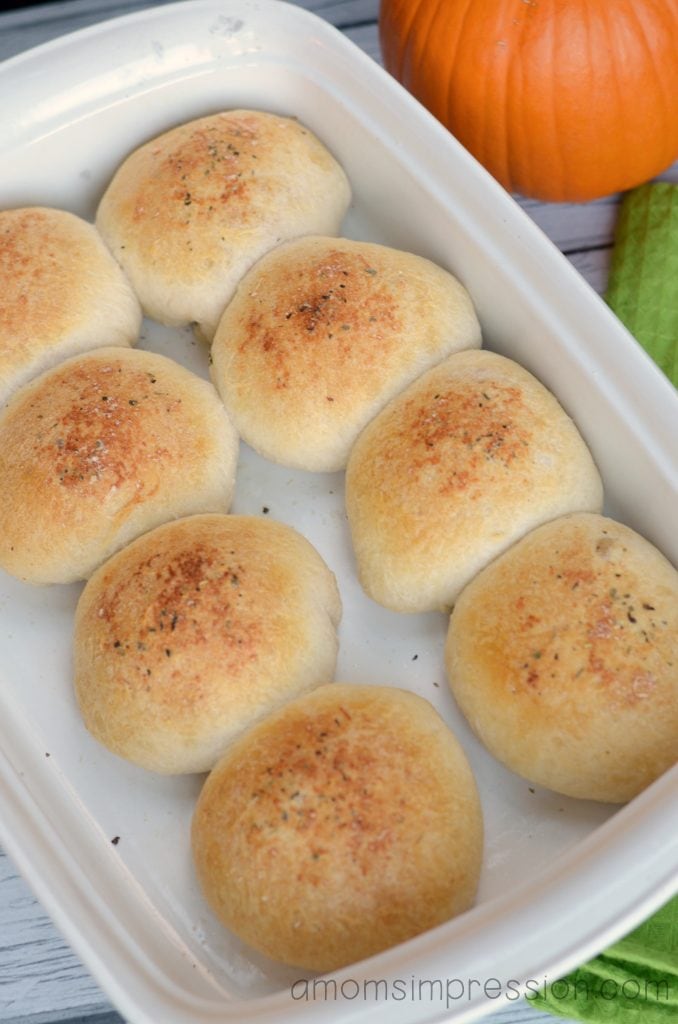 I sincerely hope that you and your family have a lovely, safe and fun Holiday Season this year.  This is the time where we need to really sit back and take stock of how lucky we are to have our lives to enriched and so many ways, by so many people.  Cherish these old traditions but don't be afraid to try new things out as well.  On your next trip to Walmart, make sure you find Pillsbury and all the wonderful products they have to offer this time of year (and any time of year!).  I can't wait to try out some of their other products to continue my quest in finding new ways to honor old traditions.   For more inspiration be sure to follow the #warmtraditions hashtag on social media. Happy Holidays!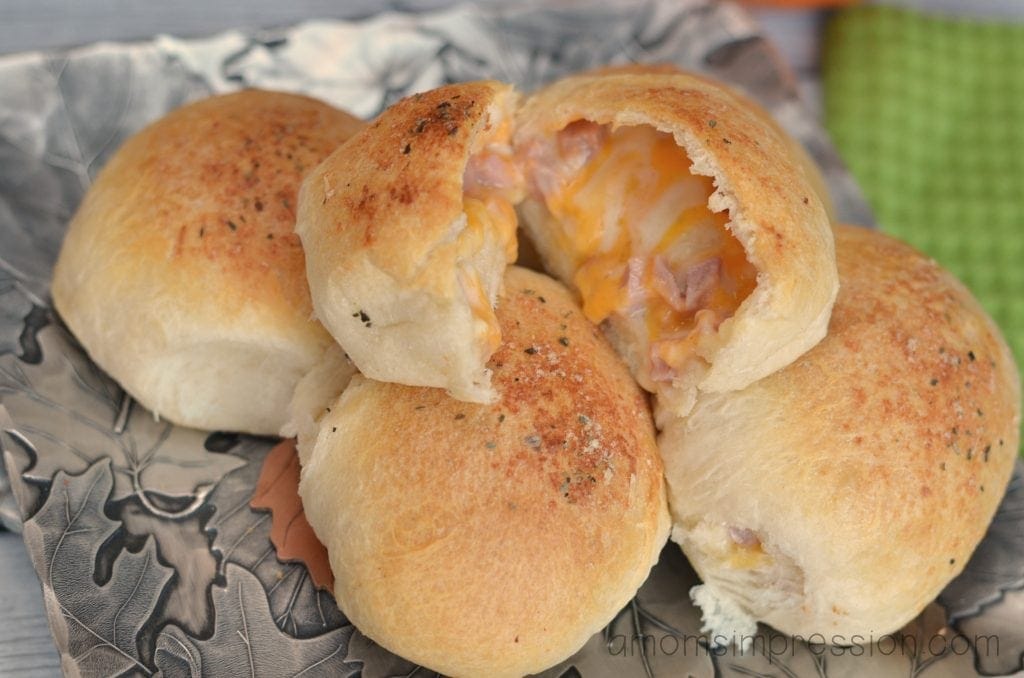 This is a sponsored conversation written by me on behalf of Pillsbury. The opinions and text are all mine.
Pin for Later