This How to Make a Shamrock Wreath tutorial is easy to follow. These step by step instructions make it simple to put together. The result is an adorable St. Patrick's Day wreath that is the perfect addition to your St. Patty's decor!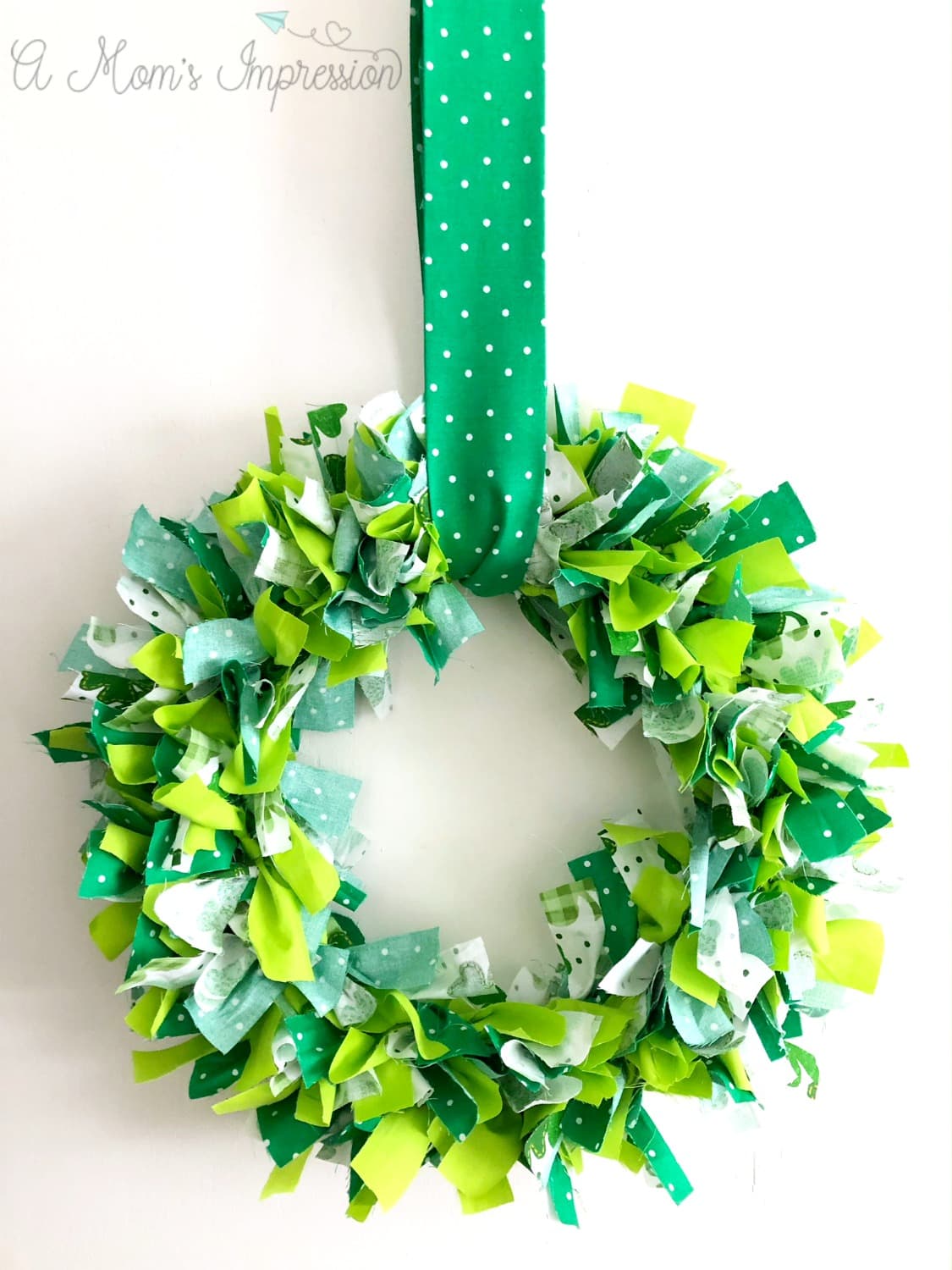 LOOKING FOR MORE ST. PATRICK'S DAY DIY CRAFTS?  CHECK OUT MY ST. PATRICK'S DAY SLIME OR MY GREEN GLITTER SHAMROCK PLAYDOUGH!
I love decorating my house for each holiday and season. As soon as Valentine's Day is over, I break out the green glitter playdough and get all my St. Patrick's Day items out to change up the decor around the house.
Each year I like to DIY something special for my home. This year I thought I would keep with the farmhouse theme I have going and make a fabric wreath for our front door. I found some adorable shamrock fabric and paired it with some classic green for a fun DIY shamrock wreath.
This project was a bit time consuming, but it wasn't hard at all. You can get your kids involved and make it a fun family project.
DIY Shamrock Wreath
Shamrock Wreath Supplies
1-yard green polka dot fabric
1-yard shamrock fabric
1-yard lime green fabric
1/4" yard green polka dot fabric
Scissors
Iron/ironing board
Measuring tape
Wire Wreath Frame 12
Patchwork Farms Dots Green Fabric By The Yard
St Patrick Design Shamrock and Polka Dot Fabric Home Decor Crafting Quilting
Cotton Polyester Broadcloth Fabric Premium Apparel Quilting 60
Singer 60-Inch Tape Measure
How to Make A Shamrock Wreath For St. Patrick's Day
1. Measure and cut your 3 yards of fabric into 1.5" x 7" strips of fabric.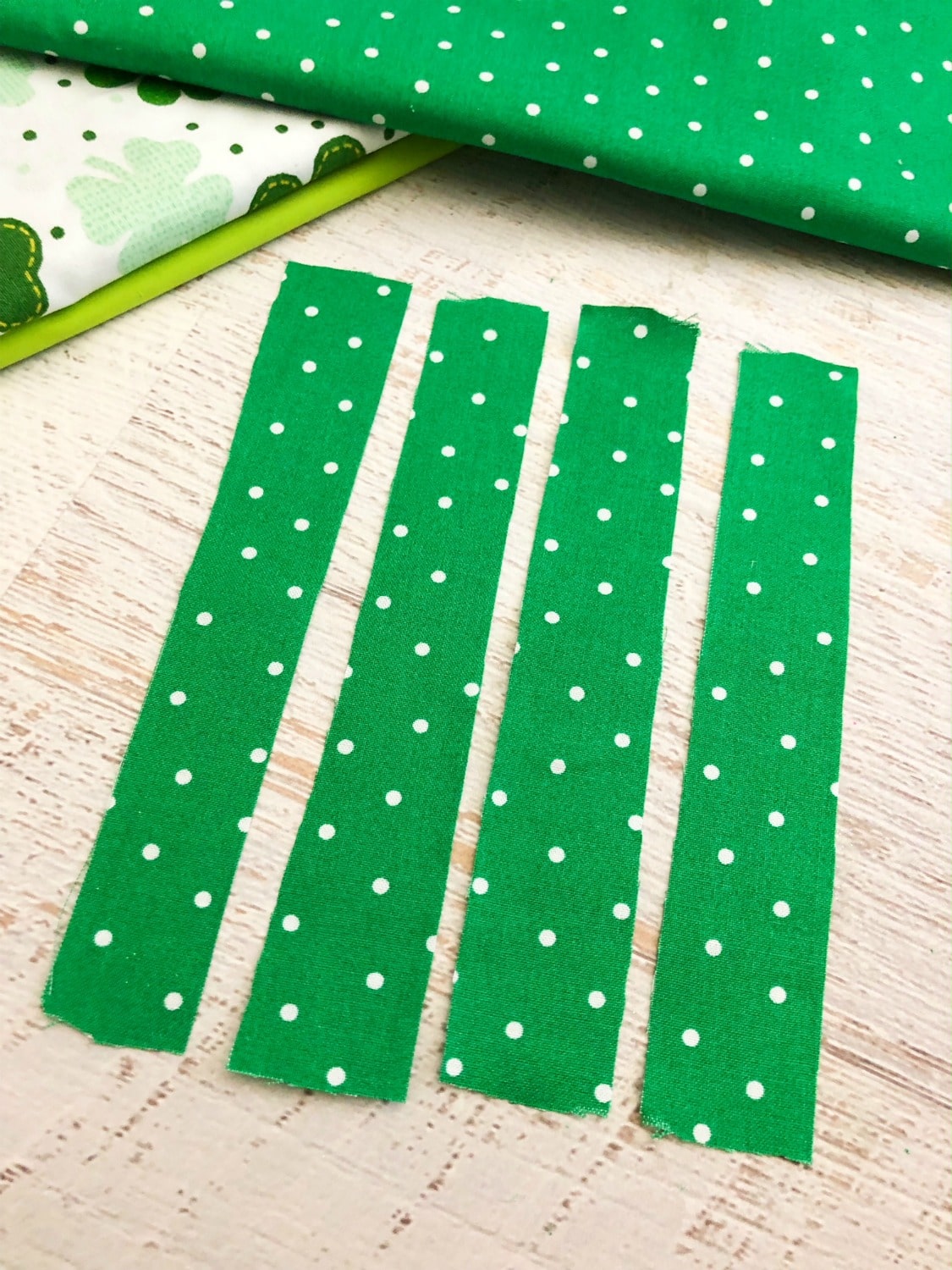 2. Tie on strips of fabric on your wire wreath in a pattern (green polka dot, shamrock, lime green) one at a time starting on the outer edge and working your way in.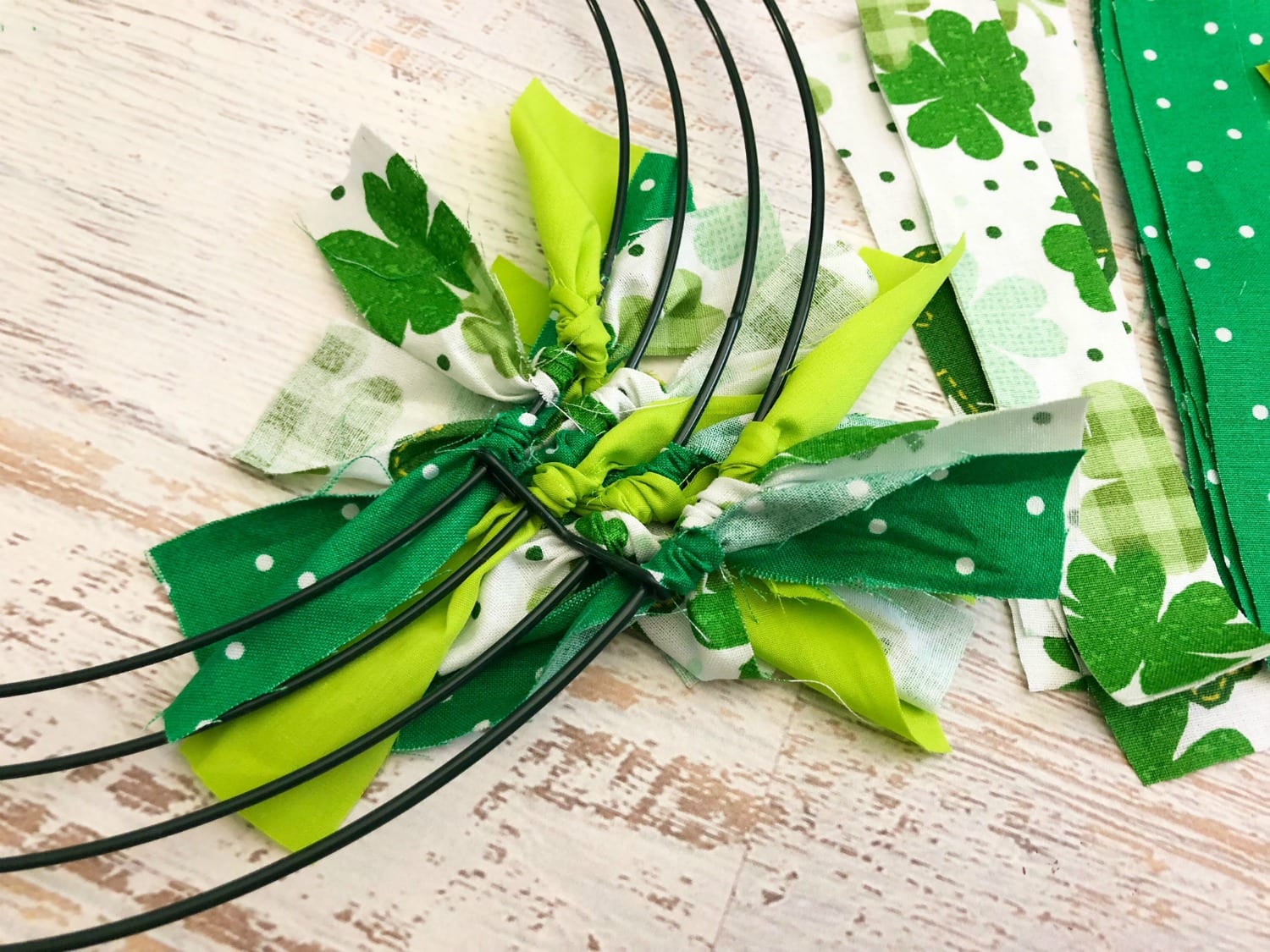 3. Keep tiring your fabric strips on in a pattern once section at a time.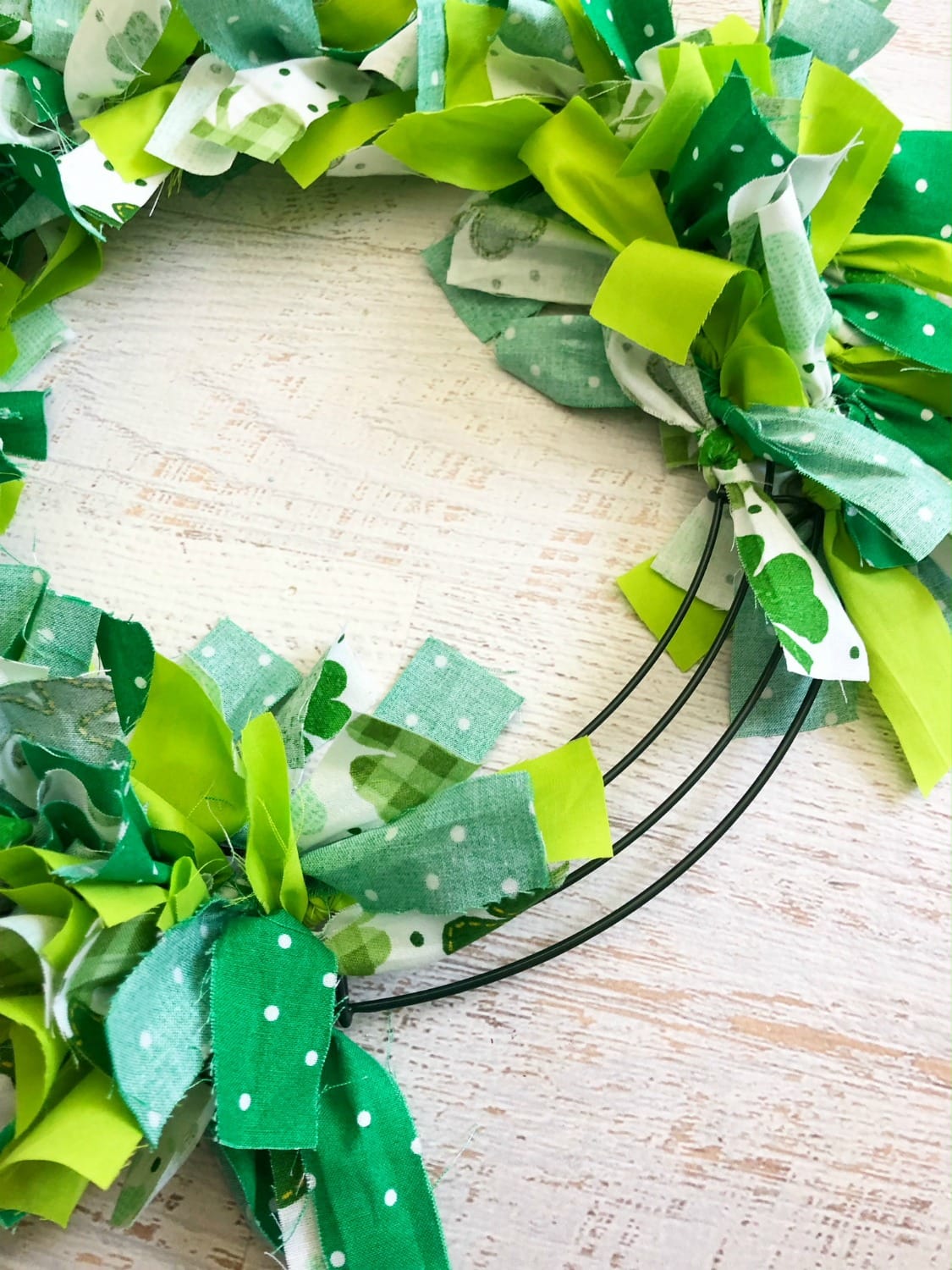 4. When your wreath is full cut a piece of fabric that is 34" x 7" from your 1/4" yard green polka dot fabric.
5. Fold the vertical sides in and iron in place making the fabric look like a strip of 3" wide ribbon.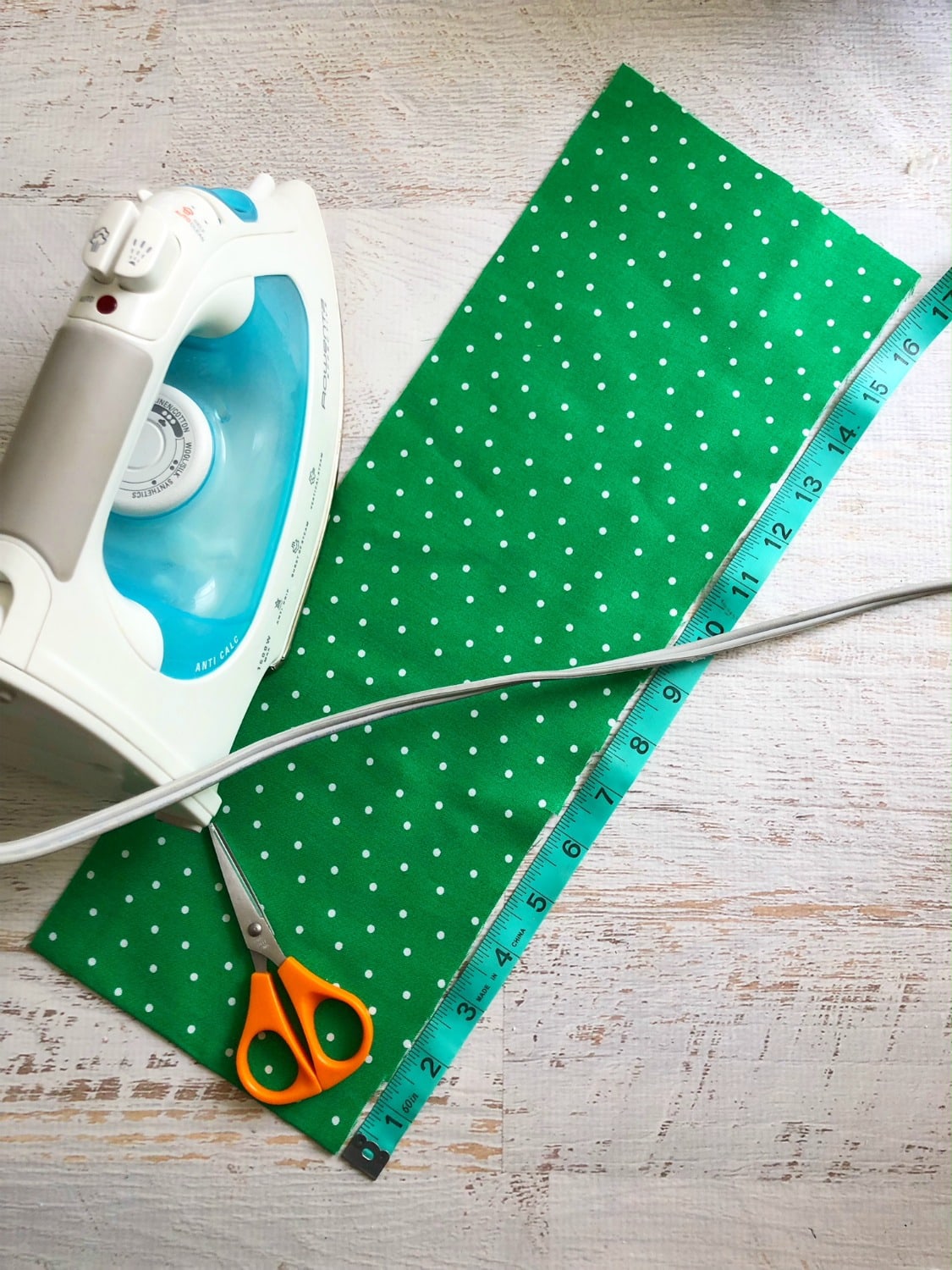 6. Place your strip of fabric through the center of the wreath and tie the ends into a knot. Pull the knot behind the wreath and your wreath is ready to hang.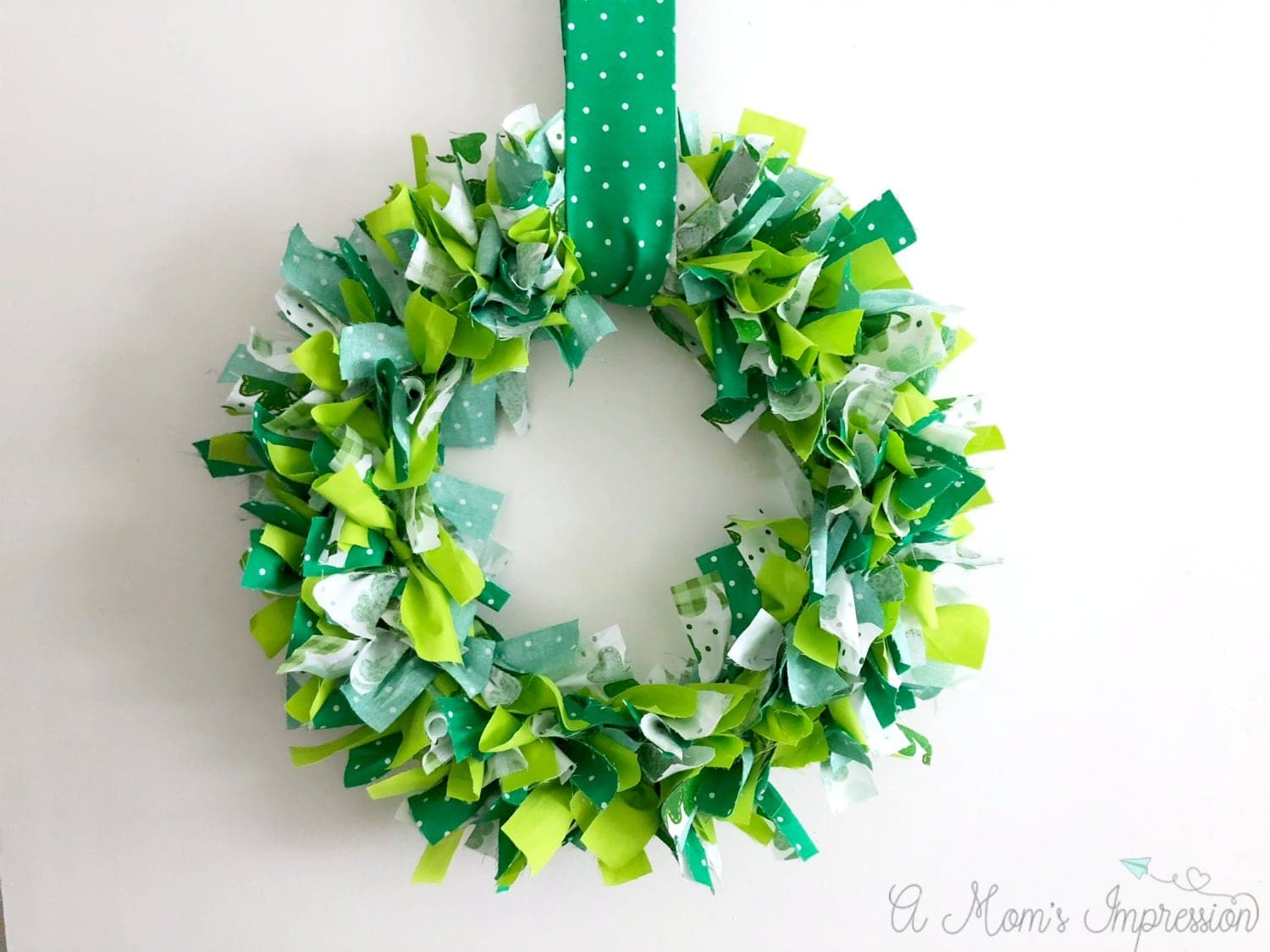 Pin for Later