I am a member of the Collective Bias®  Social Fabric® Community.  This shop has been compensated as part of a social shopper amplification for Collective Bias and its advertiser. #SummerGoodies #CollectiveBias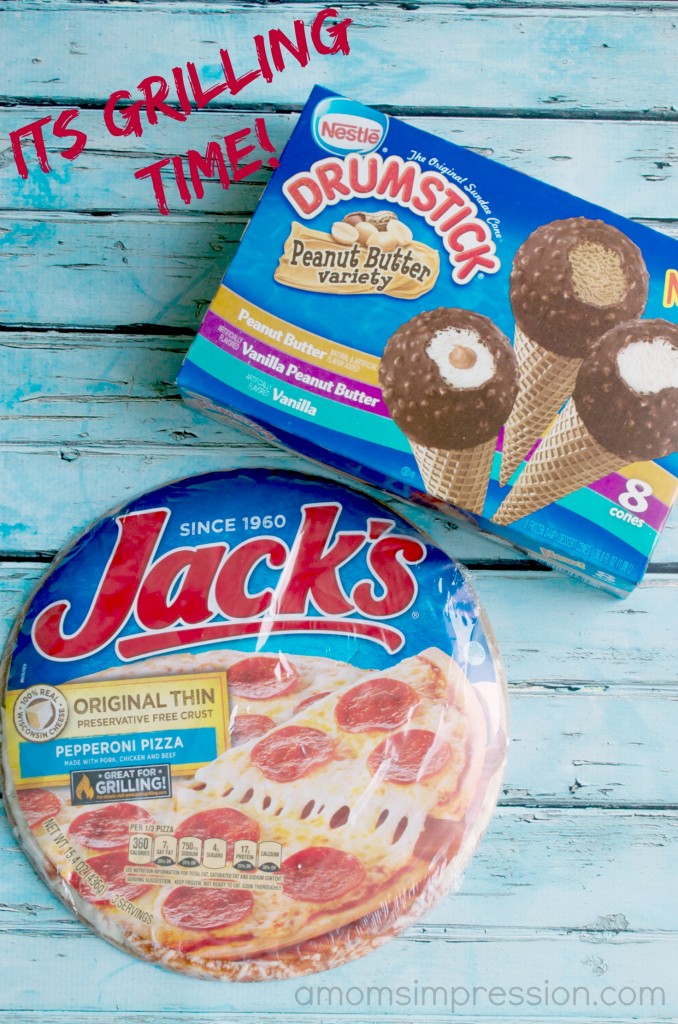 I love finding fun new grilling ideas for the summer.  We practically live outside when it is warm, and often that means cooking outside as well. The kids love it, and now my son insists on eating in the screened in porch every night.
We love getting creative when cooking and on my latest trip to Walmart a little icon on our JACK'S® Original Pizza that intrigued me: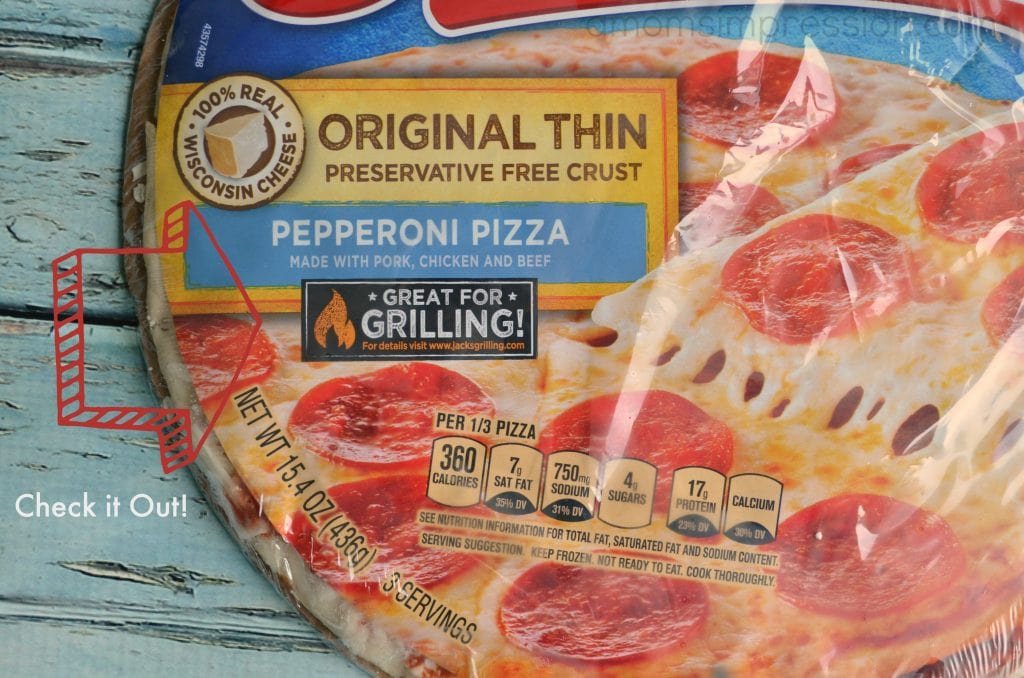 Yes… it says "Great for Grilling" right on the package.  I knew that I must try it!  I bought some and pick up some Nestle Peanut Butter Drumstick Cones that I saw on the end of an aisle that were calling out to me!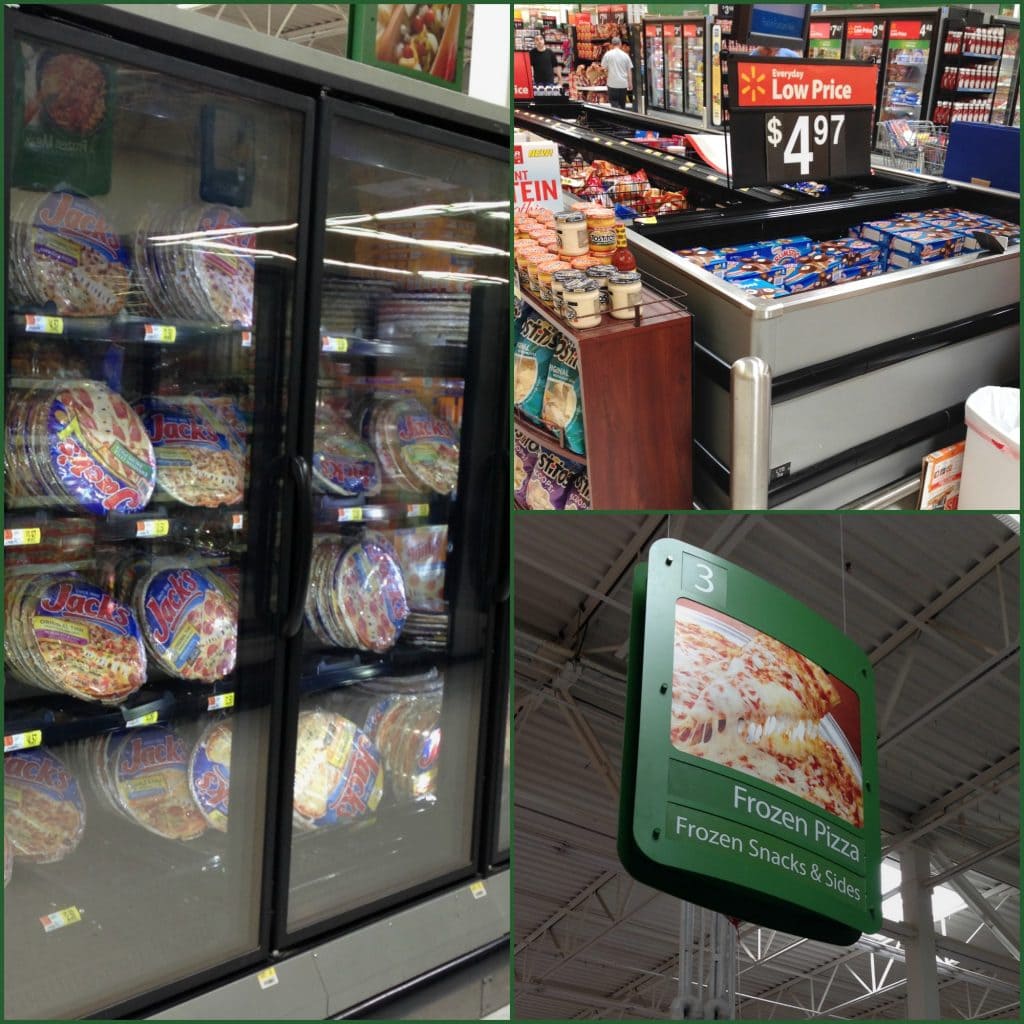 Needless to say, my husband was a little skeptical that my latest idea was going to work (Even after I showed him the label). If I was going to be honest, I wasn't sure how it was going to turn out either.  I visited www.jacksgrilling.com like the label told me to and read all about how to do it (I'm a rule follower).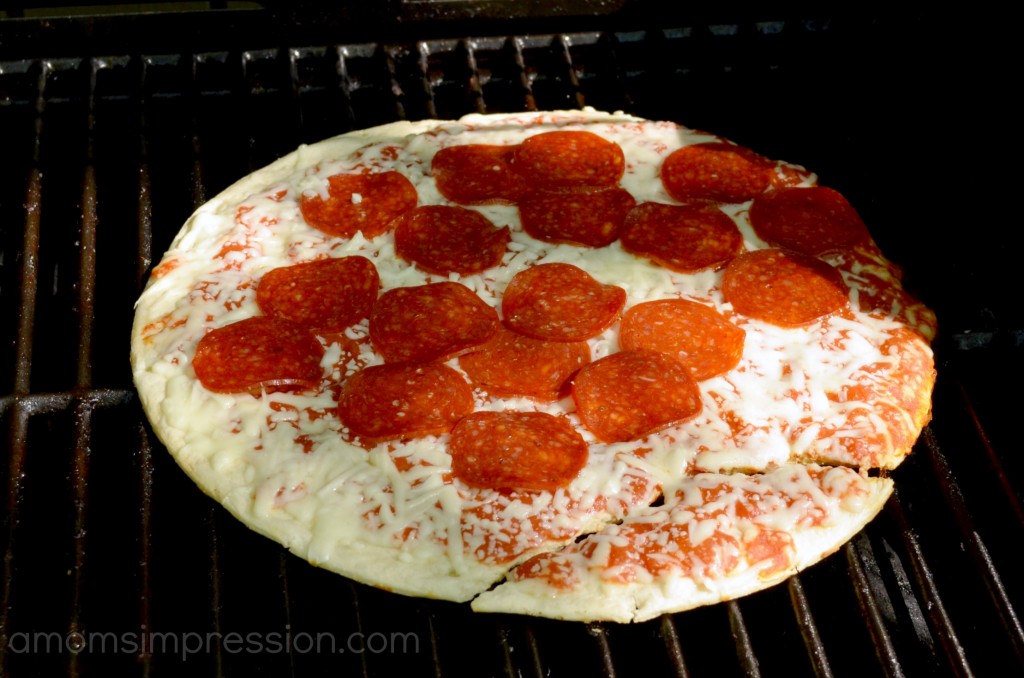 It was so simple and easier than doing it in the oven!  We set our gas grill on low and let it preheat by closing the lid.  Once it was preheated, we set the frozen pizza right on the grill and closed the lid.  After 7 minutes we rotated the pizza and let it finish cooking under the lid.  In about 17 minutes we had the perfect grilled pizza!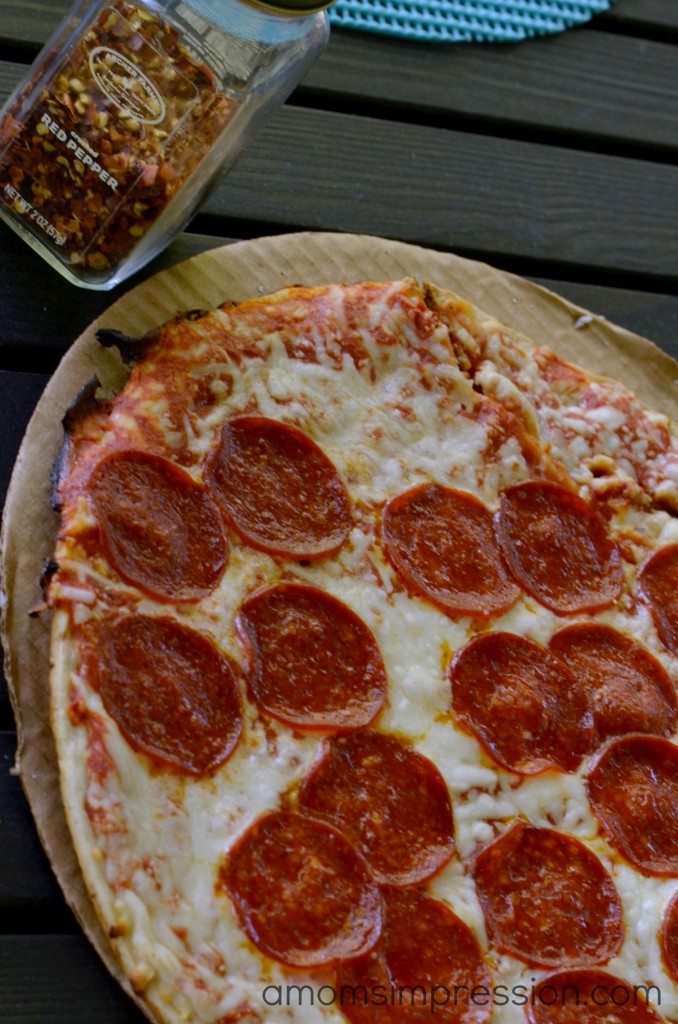 I paired it with a simple salad and some grilled asparagus that my husband made while the pizza was grilling.  Everything turned out amazing!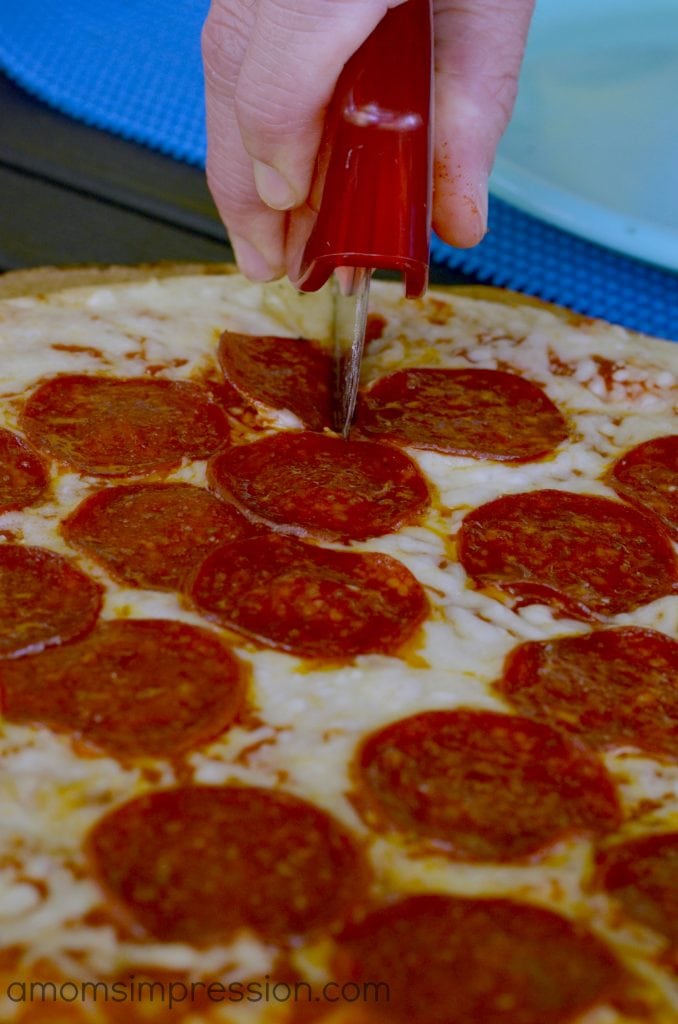 The pizza was nice and crispy and everyone enjoyed it!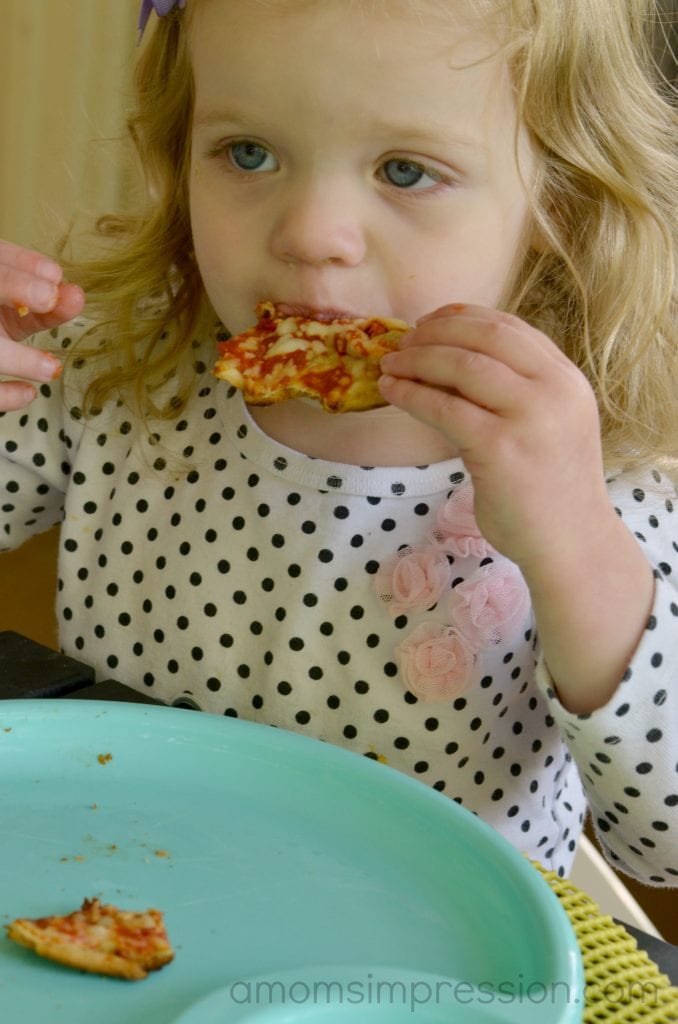 After dinner we enjoyed some  Nestle Peanut Butter Drumstick Cones.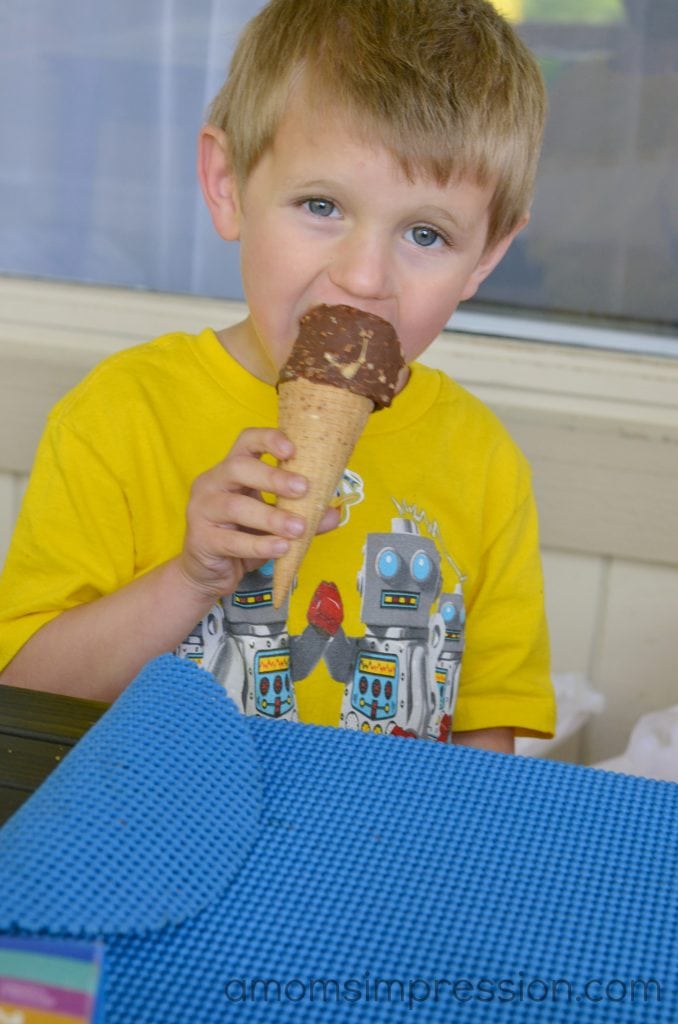 My son advised me the the Peanut Butter ones are his new favorite!  I have to admit that I think he is right.  Chocolate and peanut butter is the best combination in the world!
We had such a fun dinner grilling our pizza on our grill.  I imagine that we will be doing this several times this summer.  After all, what is better than playing outside, grilling some good food, and eating with the sun shining down?  Not much!
What is your favorite food to grill outside?