Looking for Easy Meatball Appetizer Recipes? I have found the best, most tasty appetizer ever, cheesy meatball bombs. Made in minutes and loved by everyone.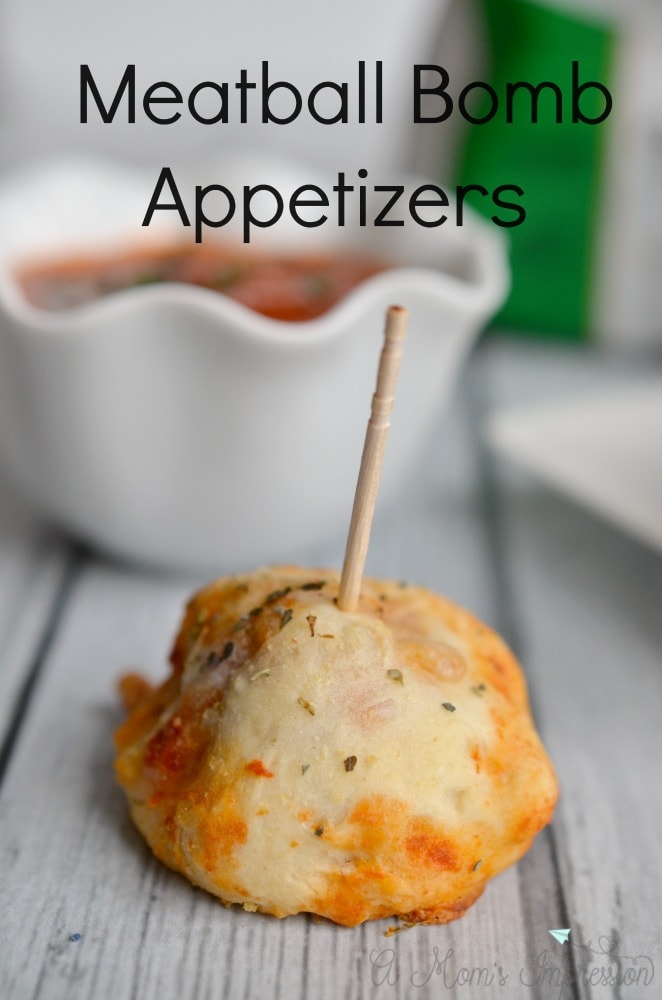 The big game is right around the corner and my husband and I have been planning just how we are going to celebrate.  We often attend viewing parties and we find ourselves trying to figure out what to bring as an appetizer that everyone will enjoy.  I love getting creative in the kitchen and I don't want to bring something that someone else might show up with so I thought outside the box to make these Meatball Bombs.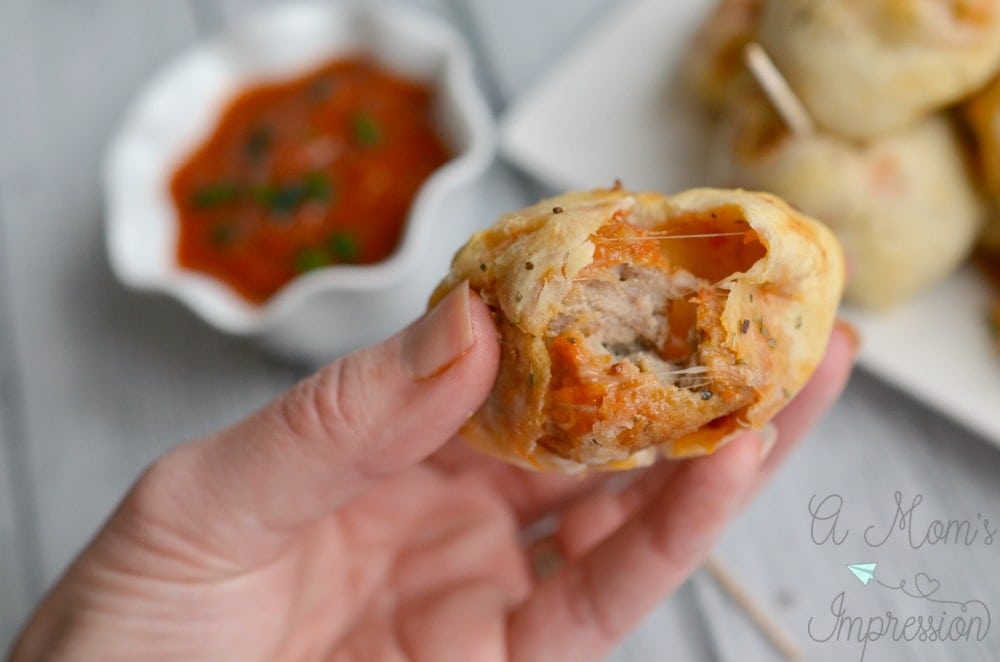 I was inspired by my Ham and Cheese Bombs recipe that is one of our favorites.  Everyone in my family loves them, so why not do a little Italian twist and make them with meatballs? These little guys are full of flavor and remind me of a meatball sub only in a tiny package. Adding toothpicks makes these easy to eat for your guest. The result is a fun bite size pocket of gooeyness that will be a big hit at your next viewing party.
Hosting a party or getting ready to attend a party takes a lot of preparation so I look for some kitchen shortcuts that will help me out yet doesn't sacrifice on flavor.  This is why I keep a bag or two of Cooked Perfect meatballs in our freezer. I love them because they are crafted using select meats, real cheeses, and savory herbs then flame broiled to sear in the flavor.  They also come in a variety of flavors including Italian Style, Gluten Free Italian Style, Homestyle, Angus Beef, Turkey, Swedish, Chicken and Sweet Italian.  You can find Cooked Perfect at your local grocery store.
For these meatball bombs, I simply thawed the Cooked Perfect meatballs in a skillet with some marinara for a few minutes and they were ready to go!

Meatball Bombs
Ingredients
1 can refrigerated Buttermilk Biscuits 10 count
1 cup shredded mozzarella cheese
2 cups marinara sauce
2 tbsp melted butter
1 tsp garlic powder
1 tsp Italian seasoning
20 Cooked Perfect Homestyle Meatballs (1/2 ounce size)
Directions
Preheat Oven to 350.
Line a baking sheet with parchment paper or spray with no-stick cooking spray.
Over medium heat, cook the frozen meatballs with a cup of marinara sauce in a medium skillet. Heat through.
While the meatballs are heating up, open the biscuits and tear into halves.  Flatten each half into a 2 inch diameter.  Place a pinch of cheese onto  each biscuit, top with meatball and pinch together making a ball.
Place seam side down on baking sheet.
Brush the top of the biscuits with melted butter seasoned with garlic powder.  Add some Italian seasoning on top.
Bake until golden brown, about 10-15 minutes.
Serve with a side of marinara.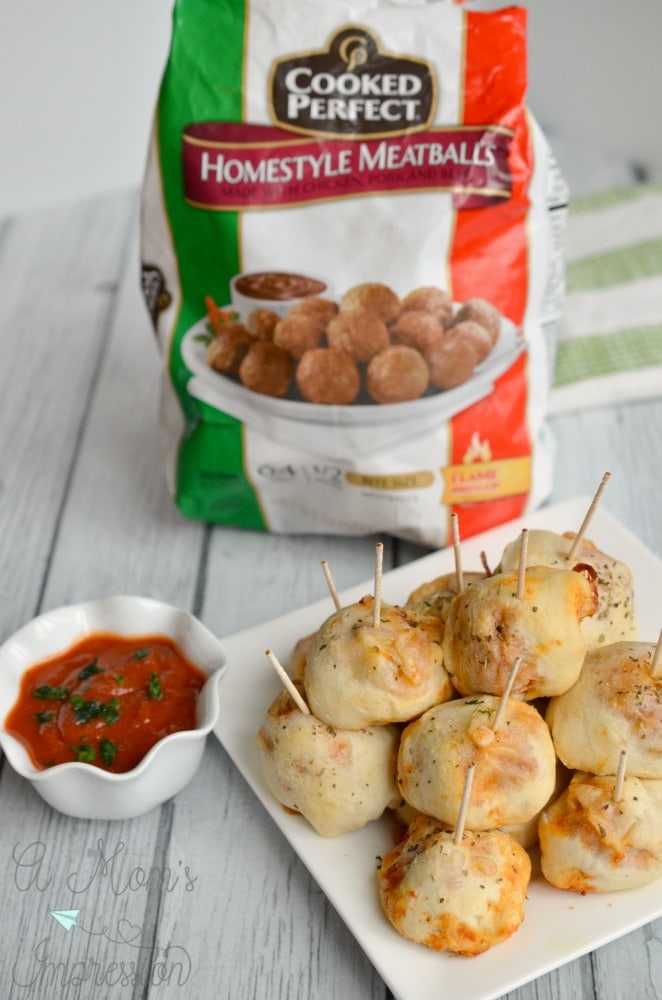 There are so many different ways to use Cooked Perfect meatballs to help in the kitchen on game day.  Be sure to check out our Italian Wedding Meatball Soup recipe if you missed it.