We have discovered that meal planning for the week has really helped us lower our grocery bill, along with eating healthier.  The secret is finding the right recipes that are tasty, easy to make and can be made ahead of time. This easy egg muffin recipe is the perfect thing for our weekly meal planning.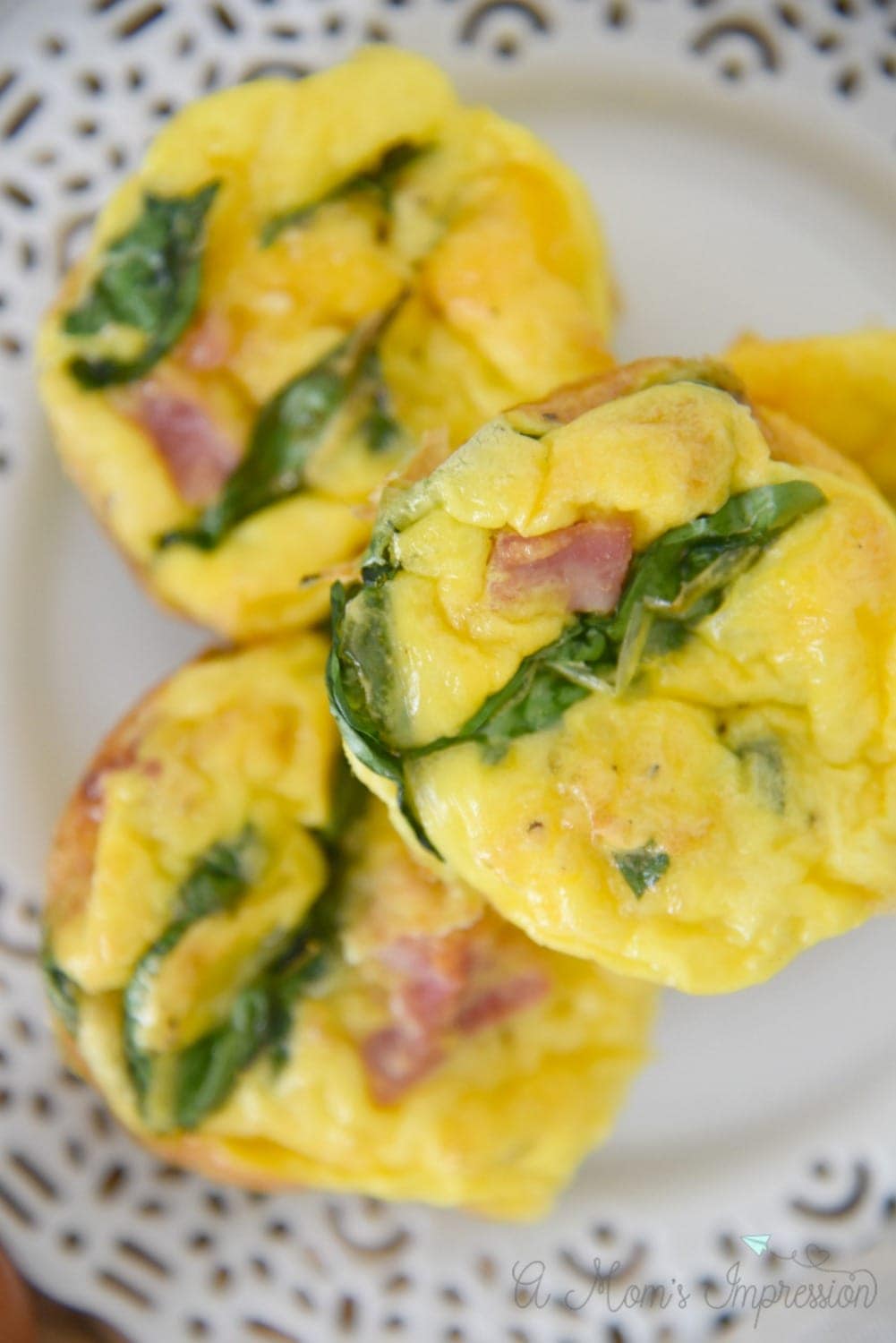 "This post is sponsored by Happy Egg Co., and all opinions are my own."
Meal Planning is Essential
Lately, we have found that if we plan (and make ahead) a lot of meals throughout the week, we are less likely to eat out.  Just like a lot of families out there, our weeks can get pretty crazy with school, sports, clubs and all the other adventures of family life.  It can get pretty tempting to just grab some fast food on the go instead of making something ahead of time.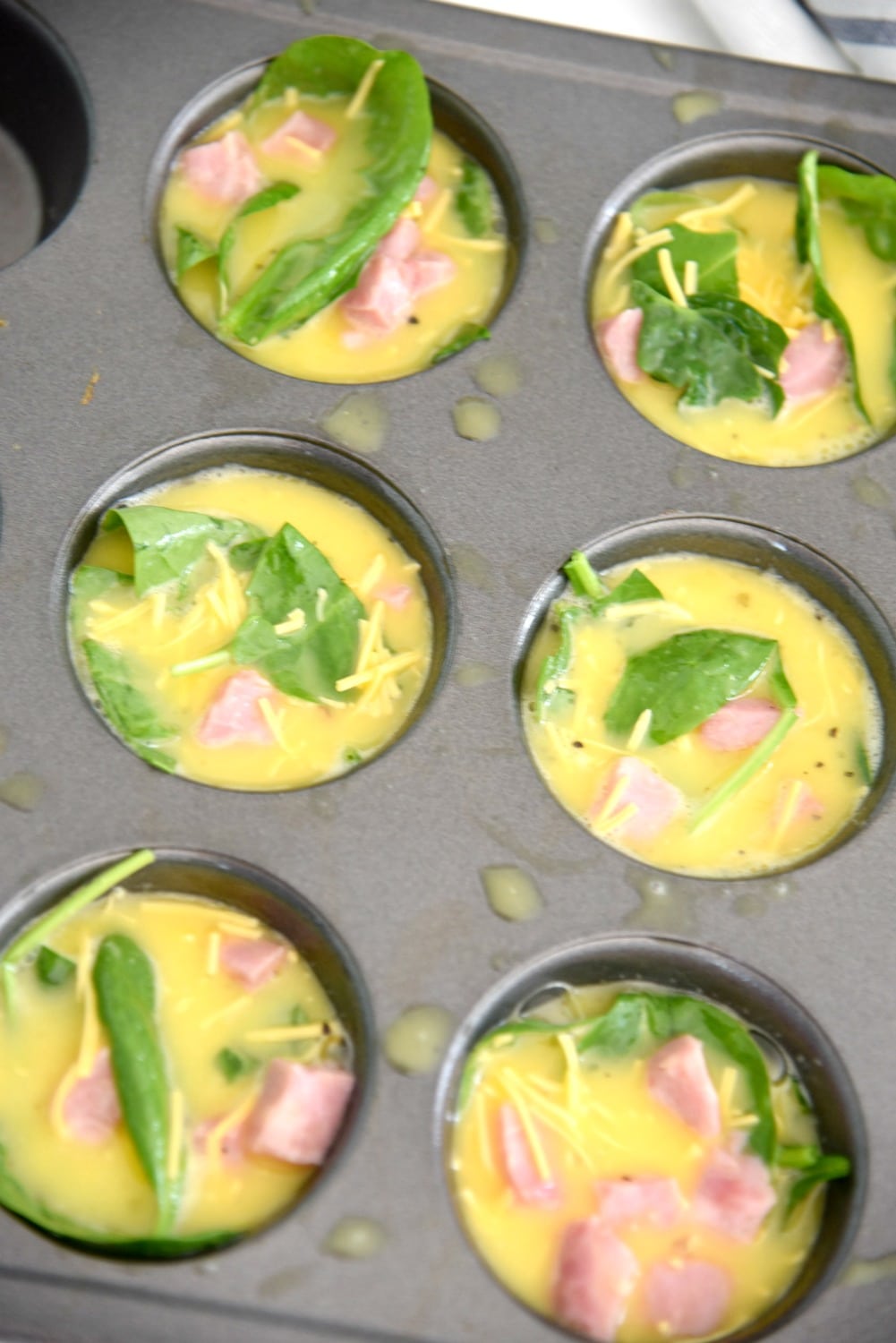 This also holds true for breakfast.  Instead of cooking a proper morning meal, we get into the routine of just pouring some sugary cereal in a bowl and calling it good.  Luckily, I have found the perfect breakfast that we can make on Sunday night and use for breakfast throughout the week. This easy Happy Egg muffin recipe is the perfect solution to our hectic mornings.
Eggs, The Perfect Food
First of all, we all love eggs in our family.  Eggs can be used for so many things and in basically every meal that you can think of.  Can you think of a more versatile ingredient? We love to use them as a great source of protein, especially in the mornings.
I am very selective about where I get my eggs.  Just making sure that they aren't past the expiration date isn't enough for me nowadays.  I actually want to know where my eggs come from. I feel that it is important to be a responsible consumer when possible.  This is why I always get my eggs from the Happy Egg Co.

The Happy Egg Co
Do you ever think about the hens that your eggs come from?  I do. Unless the carton of eggs says otherwise, the hens that lay your eggs spend every moment of their lives inside a cage.  This is horrible to think about, right? But what about if the carton says, "cage free"? Then surely, these eggs must come from eggs living lovely lives frolicking around the countryside, right?  Nope.
Even if they are considered "cage-free", the hens still most likely live in a barn that gives them about 1.5 square feet per animal.  The conditions are still pretty cruel, and they never to go outside. Ok, but what about "free-range" birds. Surely this must mean that the hens have enough space and freedom at the farm, right? No.  It doesn't. The HFAC (Humane Farm Animal Care) standard for "free range" is only a minimum of 2 square feet of outdoor space for each hen.
So, this is where the Happy Egg Co comes in.  Happy Egg Co states that their eggs are "Free-est of the Free Range".  Well, what does that mean?
"Free-est of the Free Range"
While other hens have a maximum of 2 square feet per bird, Happy Eggs' birds have 10x more in square feet!  They do this by utilizing 31 small, family-owned farms in Missouri and Arkansas that each has over 8 acres for the birds to roam and forage outside every day.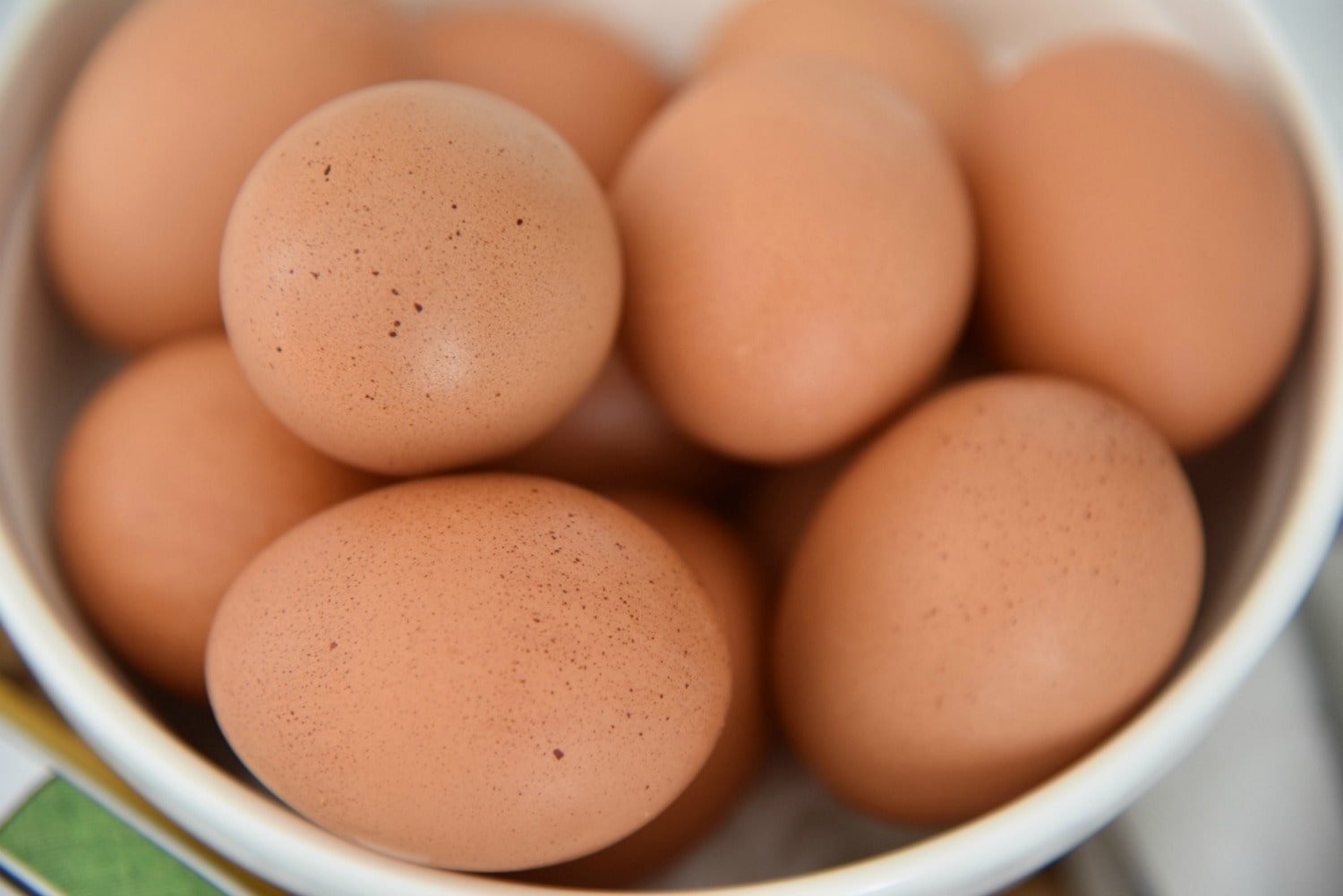 The Happy Egg Co also has eggs that are truly organic.  Many times, the term "organic" simply means that the hens do get to go outside, but it rarely happens. There is just a small door for them to use.  The barns on the Happy Egg Co farms are all equipped with 6-foot "pop holes," openings that enable the hens to come and go as they please.
Where to buy Happy Eggs?
We always make sure to stock up on our Happy Eggs during our weekly shopping trip to our local Meijer.  They are super easy to find in the egg aisle, just look for their staple yellow carton! Their Organic Free-est of the Free Range eggs are in the green carton. To find out the closest place to purchase Happy Eggs, you can use this easy store locator.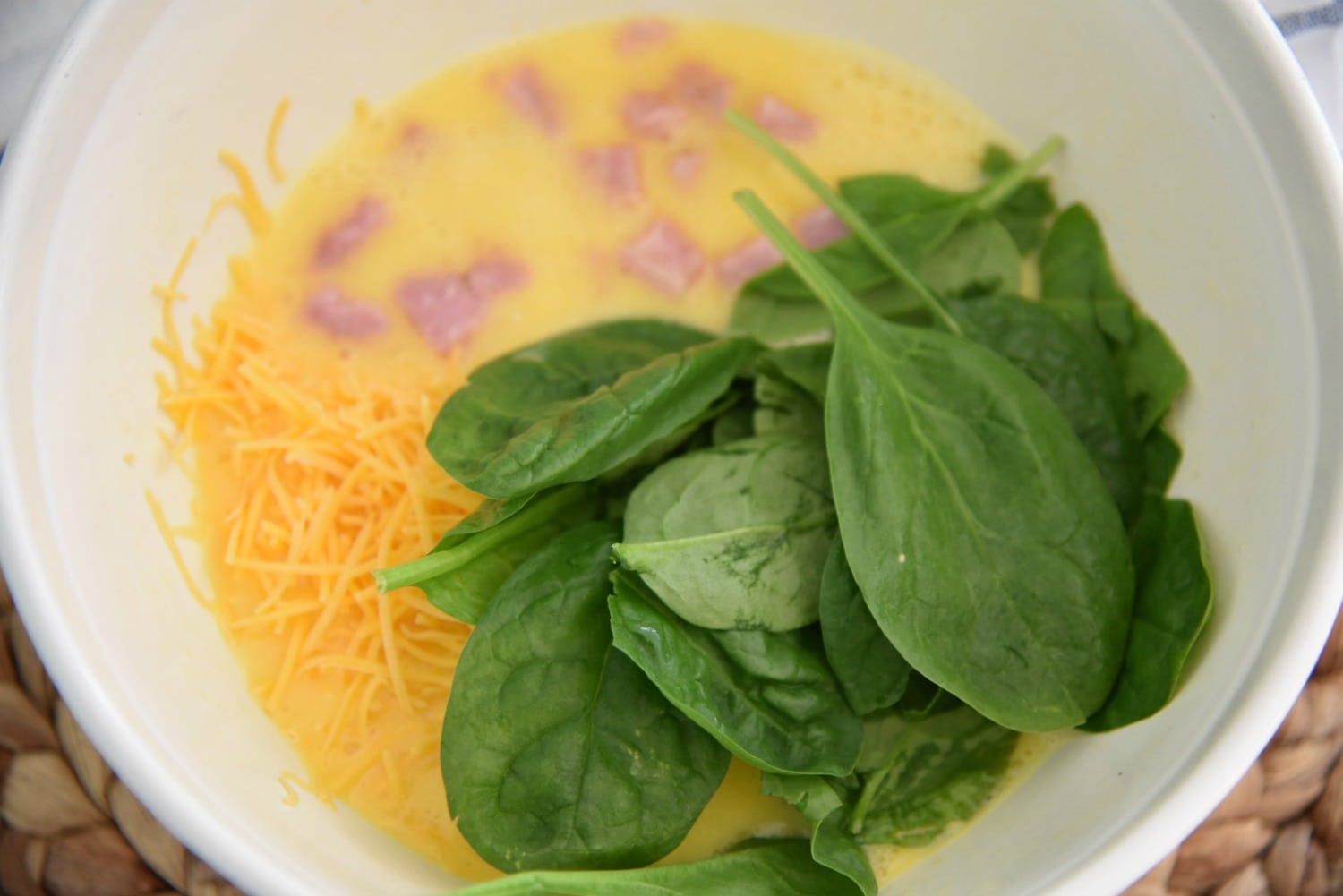 At Happy Egg Co, they love their eggs so that you can feel go about the product you buy and the ingredients that you use in your recipes.  Please visit their website for information.
Easy Egg Muffin Recipe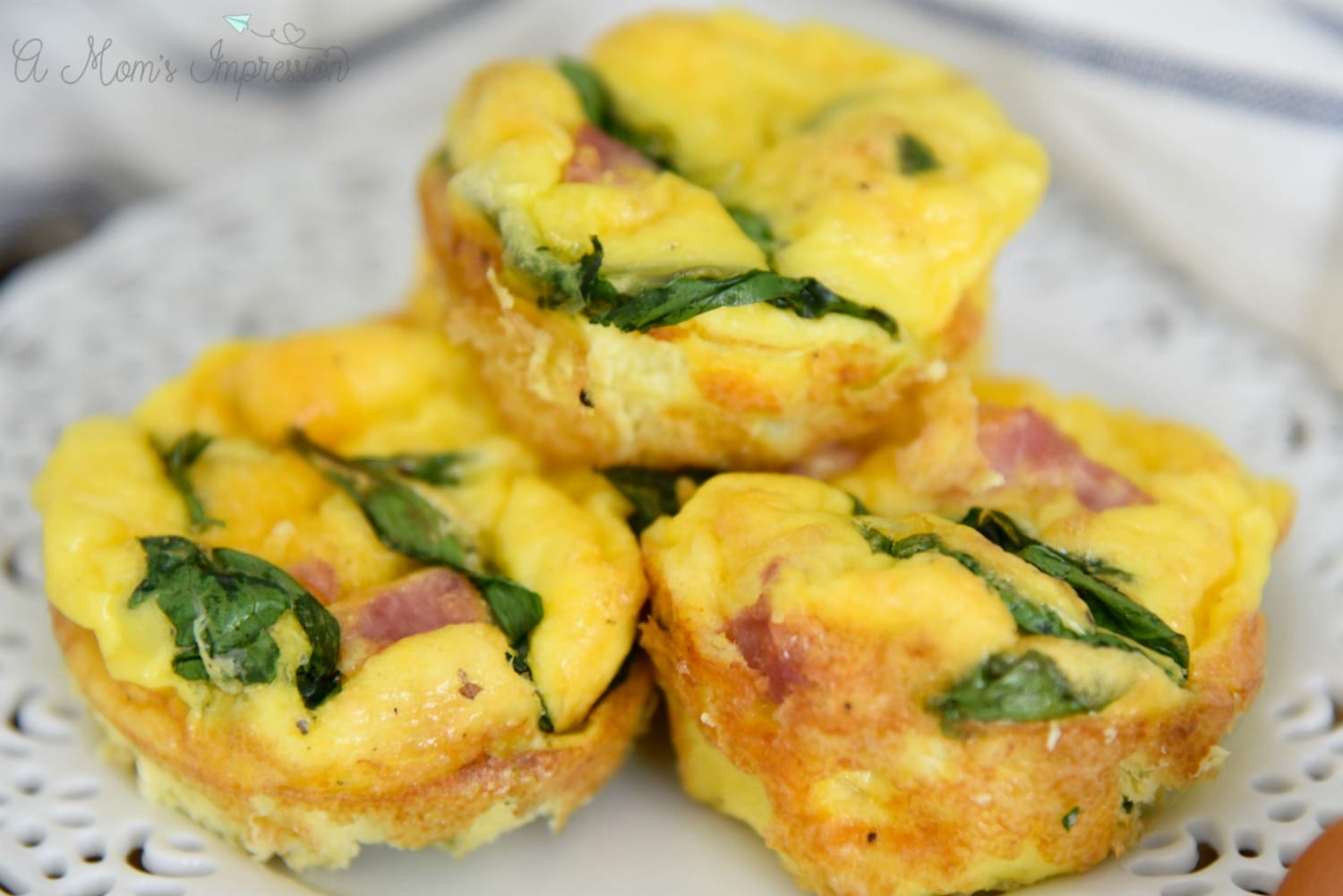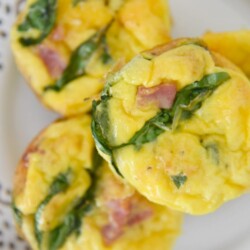 This easy egg muffin recipe is not only delicious, but it is also healthy and perfect for meal planning. We make them on Sunday for the week and reheat in the mornings. It is also very versatile, you can use whatever ingredients you have in the fridge.

Ingredients
6

Happy Egg Co. Eggs

1/4

cup

Fresh Spinach

1/3

cup

Cheddar Cheese (shredded)

1/3

cup

Diced Ham

1/4

tsp

salt

1/4

tsp

pepper
Instructions
Preheat oven to 375 degrees. Line a muffin time with paper liners or spray muffin tin generously with cooking spray.


Crack Eggs into a bowl, add salt and pepper and whisk until smooth.


Add spinach, ham, and cheese and gently stir to combine all ingredients.


Divide mixture into muffin cups filling each cup about 2/3 of the way full.


Bake for 16-19 minutes or until done.


Enjoy! These can be stored in the refrigerator for up to 5 days. They are also great if you want to freeze them.

Notes
*Note:  You can use cooked spinach as well.  For fresh spinach I sometimes have to cut the stems off and place a few leaves at the bottom of the muffin pan before pouring the egg mixture over top. 
Nutritional information is an estimate and provided to you as a courtesy. You should calculate the nutritional information with the actual ingredients used in your recipe using your preferred nutrition calculator.
Sharing of this recipe is encouraged and appreciated. Copying of full recipe to any social media is prohibited.