This Creamy Turkey Bowtie Pasta Bake is a hearty dish that will satisfy the whole family!
Sponsored post by Lunchbox.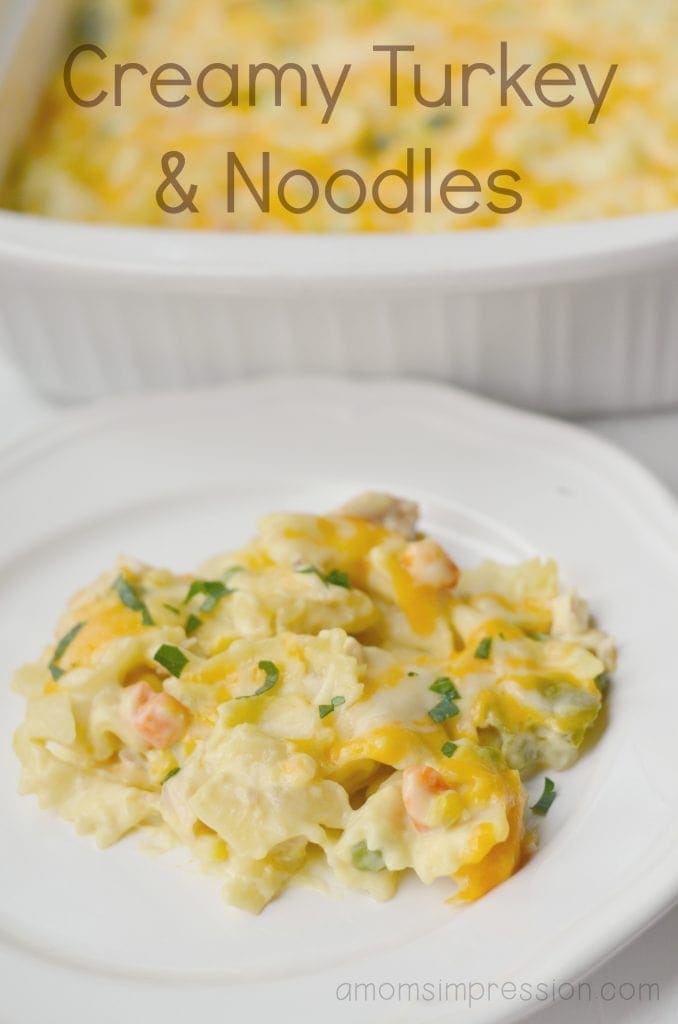 I love feeding a crowd of people.  December and January host a lot of opportunities to get together with family and friends and what better way to enjoy each others company than with a good plate full of food? When I am entertaining for a crowd I try to find a recipe that I know will please everyone.  This Creamy Turkey & Noodles,  I call Creamy Turkey Bowtie Pasta Bake Recipe from Kraft is one of those go-to recipes that I know will be a huge hit.  I found this recipe on the Kraft Recipe Hub on Walmart's website.

On my latest trip to Walmart I gathered up all the ingredients that I needed to make this comforting noodle dish.  I had many of these products on hand as they are staples in my fridge.
Ingredients:
1

pkg. (16 oz.) farfalle (bow-tie pasta), uncooked

1/4

cup butter

1

onion

1

pkg. (16 oz.) frozen mixed vegetables (carrots, corn, green beans, peas)

6

Tbsp. flour

2

cups milk

2

pkg. (7.5 oz. each) OSCAR MAYER CARVING BOARD Oven Roasted Turkey Breast, chopped

2

cans (10-3/4 oz.) reduced-sodium condensed cream of chicken soup

1

cup BREAKSTONE'S or KNUDSEN Sour Cream

1

pkg. (8 oz.) KRAFT Shredded Three Cheese with a TOUCH OF PHILADELPHIA
This dish is really simple to make.  My daughter helped me with some of it.  I love a recipe that gets the entire family involved.  My kids love to cook and I love having them in the kitchen with me!
To make the Creamy Turkey Bowtie Pasta Bake Step by Step Directions:

HEAT

oven to 350°F.

COOK

pasta as directed on package, omitting salt.

MEANWHILE,

melt butter in Dutch oven or large deep skillet on medium heat. Add onions; cook and stir 4 min. or until crisp-tender. Add frozen vegetables; cook 4 min. or until thawed, stirring frequently. Stir in flour until blended; cook and stir 1 min. Gradually stir in milk; bring to boil. Cook and stir 2 min. or until thickened. Remove from heat. Stir in turkey, soup and sour cream.

DRAIN

pasta. Add to sauce; stir until evenly coated. Spoon into 2 (13×9-inch) pans sprayed with cooking spray; top with cheese. Cover.

BAKE

30 min. or until heated through, uncovering for the last 10 min.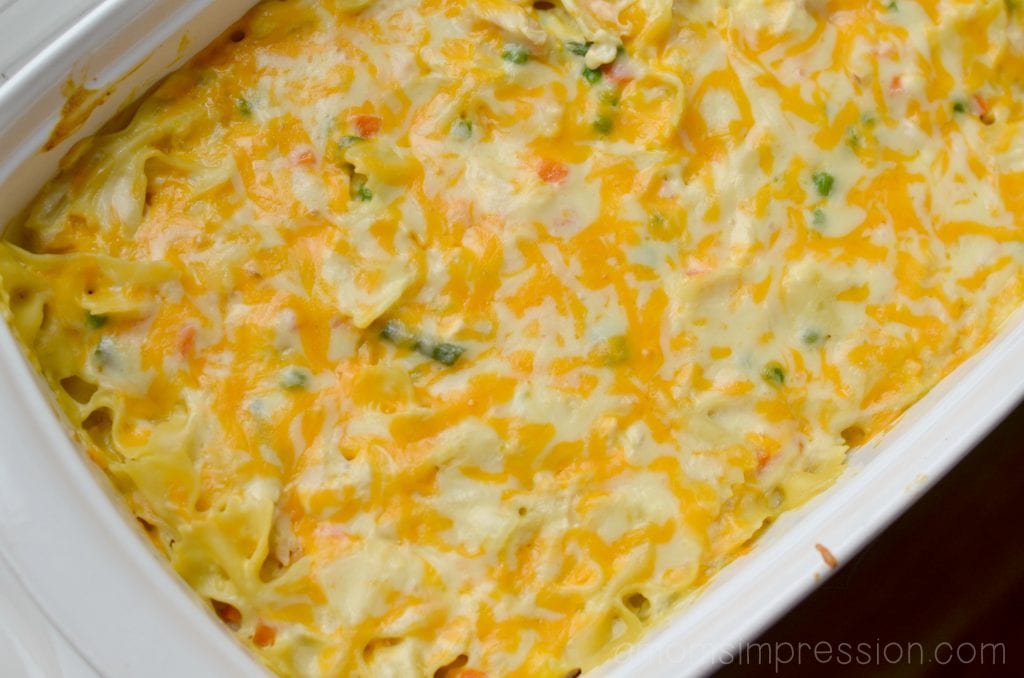 My kids LOVED this dish and asked for seconds, which really doesn't happen that often.  I love that there is a little bit of everything in it from vegetables to cheese.  The chicken is really moist and delicious in it.  This recipe will make 2 large dishes of noodles so its perfect for entertaining a lot of family and friends.  If you are just making it for your family you can cut everything in half and just make one pan.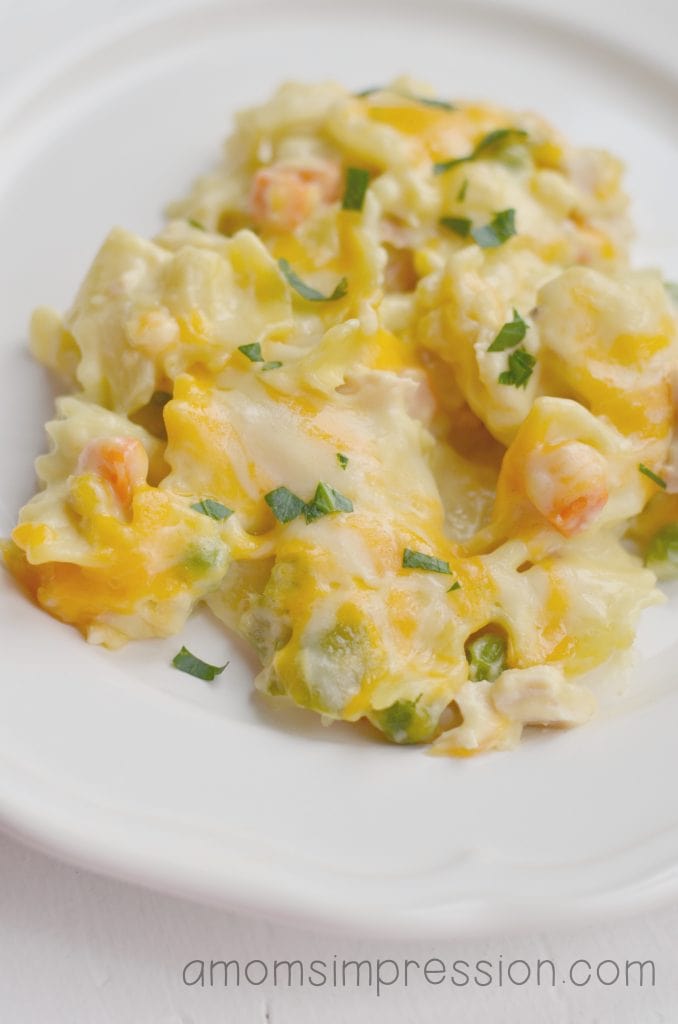 Noodles are always welcome in our house during the cold winter months! I hope you enjoy our  Creamy Turkey Bowtie Pasta Bake.