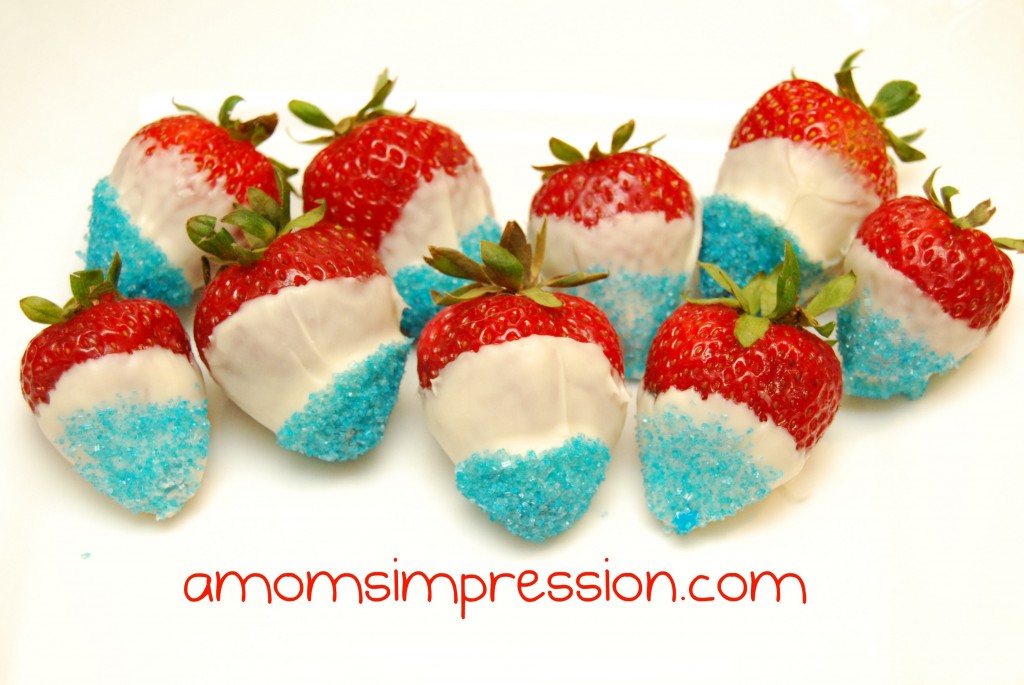 I saw these in a magazine a few months ago when I was at an appointment.  I thought they were adorable and perfect for the 4th of July.  They are super simple to make and everyone will enjoy them.  I love finding simple recipes that make a big impact!
Directions
Melt white chocolate in a heat proof bowl.  I love my chocolate melter, I use it for cake pops and cookie dipping and it works perfectly for dipping strawberries.
Wash and dry your strawberries (make sure they are completely dry).
Dip your strawberries a little over half way into the chocolate.
Dip the strawberry into blue sugar.  Set on wax paper to dry.  That's it!  You have a fantastic dessert that was super simple to make perfect for your 4th of July.