As the weather turns warmer, my thoughts go towards our summer plans.  We love to travel and hang out together as a family and a lot of times we end up at the pool.  We have a great watermark here, north of Indy where both kids have space to play in the water.  The only downside for me is that I have to venture out in swimwear.  I am a pretty modest person, yet I don't want to look to old and "mommyish."  My answer is the tankinis. Tankinis are perfect for those of us to want to feel like we are wearing a two-piece suit but still have the coverage of a one-piece.
One of my favorite places to find modest tankinis is online at Hapari.  Hapari offers many different stylish options for women include these favorites: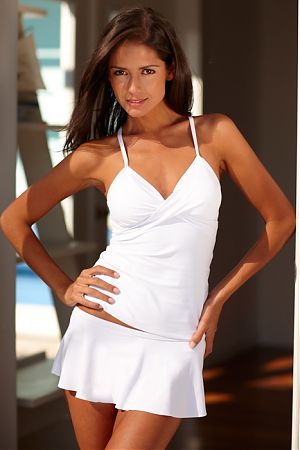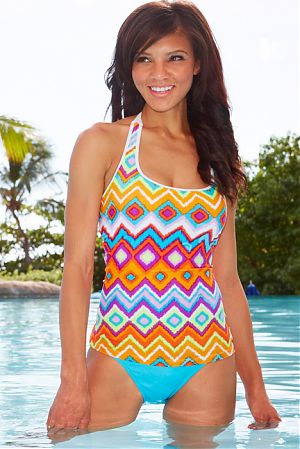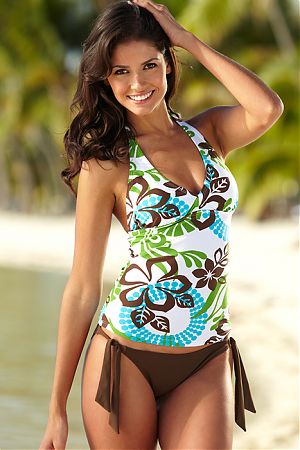 I love the selection and variety from Hapari.  I own two swim suits from Hapari and I couldn't be happier.  I feel stylish as well as confident that my problem areas are covered up.  Its nice to know that I can look good and still be modest at the same time.  My swimsuits have held up great over time and I have never had an issue with quality.  They still look as good as new!  I love my swim skirt that allows me to cover up and feel confident, yet it is really cute.  I highly recommend them.
 Win It
One (1 ) lucky reader will win a $95 gift code to Hapari!
a Rafflecopter giveaway