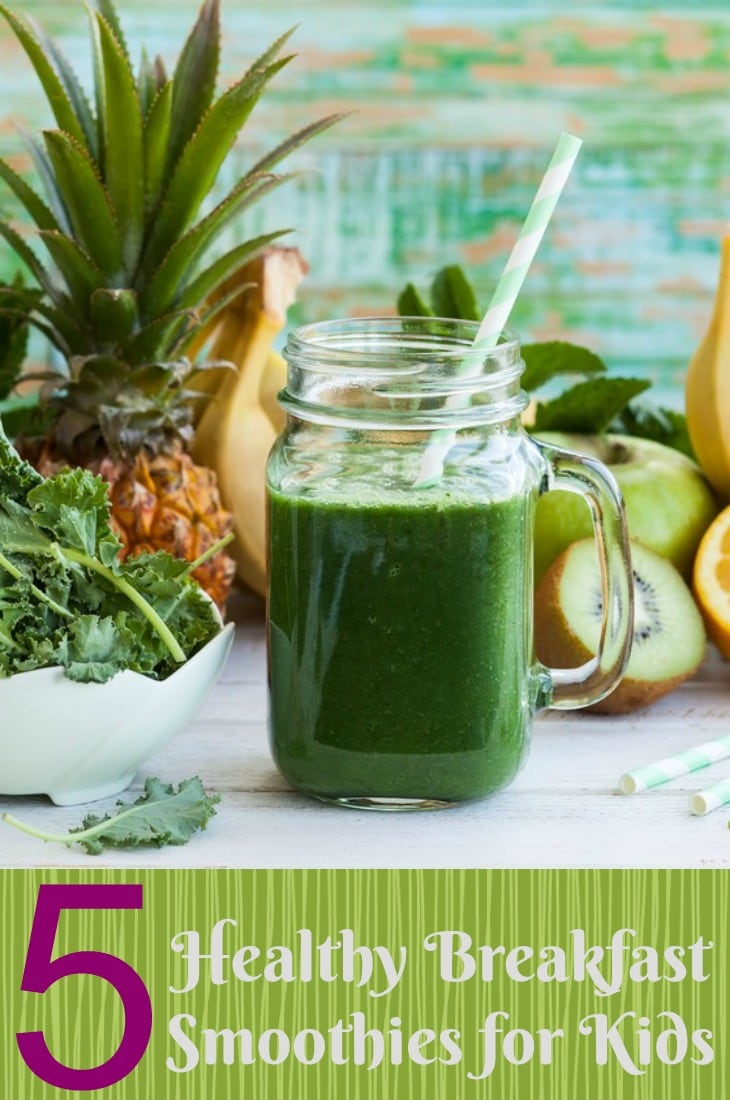 Every parent knows that it can be a serious challenge to get kids to maintain a balanced diet full of nutrients.
With kids' notoriously picky tastes changing on what seems like a weekly basis, getting them to eat their fruits and vegetables each day can be a nightmare.
That's why so many parents end up getting creative. By incorporating fruits and vegetables into meals that are simple and sweet like healthy smoothies, you can get your kid to eat an entire daily dose of vitamins in one sitting.
Kids love smoothies because they have the same consistency as milkshakes and are deliciously sweet.
Plus, when you make a smoothie for your child, you can sneak in a healthy dose of vegetables like iron-rich spinach without your child ever detecting it.
These five breakfast smoothie recipes are kid-approved yet loaded with nutrient-rich foods that will benefit your child's health immensely.
So, the next time that your kid wants to go out and get breakfast at a Golden Corral restaurant, learn how to do the recipes yourself and offer them one of these sweet and healthy recipes:
1. Sunrise Smoothie
This bright and cheery smoothie is packed with nutrients. The addition of orange juice provides them with their daily dose of vitamin C while strawberries and raspberries are packed with magnesium, fiber and antioxidants. Greek yogurt will give your kid a boost of protein while providing probiotics that encourage healthy digestive function.
Ingredients

1 cup of fresh orange juice
1 cup of frozen raspberries
1 cup of plain Greek yogurt
1 cup of frozen strawberries
Place all of the ingredients into a blender and blend until smooth.
2. Funky Monkey Smoothie
The combination of chocolate, almond butter and banana makes this smoothie taste like dessert. However, this smoothie is deceptively nutritious. Almond butter is high in protein and fiber. A banana contains your child's daily dose of potassium, an essential electrolyte that allows the body to maintain proper hydration throughout the day.
Ingredients

1 frozen banana
1/2 cup of almond butter
3 tablespoons of cocoa powder
1 tablespoon of raw sugar
1 cup of ice
1/2 cup of milk or soy milk
Combine all of the ingredients in a blender. Blend until smooth.
3. Green Surprise Smoothie
Of all the healthy smoothies on this list, this one boasts the highest amount of essential nutrition. The flavor of iron-rich spinach is masked by pineapple, a fruit rich in potassium, magnesium and vitamins B and C. Pineapple is also full of digestive enzymes that break down food in the intestinal tract and improve the overall function of the digestive system.
Avocado, a fabulous source of essential fatty acids, gives this smoothie a rich and creamy consistency that your kid will love. The addition of banana offers high levels of potassium. Lastly, just a little bit of lemon juice provides your child with vitamins and nutrients such as vitamin A, vitamin B, vitamin C, zinc, potassium, magnesium and calcium.
Ingredients

1 avocado, peeled
1/2 cup of spinach leaves
1 frozen banana
1/2 cup of frozen pineapple chunks
1 tablespoon of honey
1 teaspoon of lemon juice
Combine all of the ingredients in a blender. Blend until smooth.
4. Blueberry Pie Smoothie
What kid doesn't love a warm slice blueberry pie? This smoothie mimics the taste of the classic dessert while providing tons of nutrition. Blueberries are rich in fiber, vitamin C and antioxidants. Rolled oats offer protein and a banana gives your kid a healthy dose of potassium, an essential electrolyte.
Ingredients

1 frozen banana
1 cup of frozen blueberries
1/2 cup of rolled oats
1 tablespoon of maple syrup
1 teaspoon of vanilla extract
1/3 cup of milk or soy milk
Add all of the ingredients to a blender. Blend until smooth.
5. Peachy Keen Smoothie
Peaches are deliciously sweet and provide essential vitamins A and C. The addition of yogurt provides your child with protein and probiotics that keep the digestive system healthy. Lastly, a teaspoon of turmeric enhances your child's cognitive function and boosts digestive function.
Ingredients

1 cup of frozen peach chunks
1 cup of vanilla yogurt
2 tablespoons of honey
1 teaspoon of turmeric powder
Combine all of the ingredients in a blender. Blend until smooth.
Summary
All five of these smoothie recipes are incredibly easy to make and can be prepared the night before. Be sure to use fresh ingredients. When it comes to ingredients like yogurt and almond butter, look for brands that don't use any additives like artificial flavoring.
Any of these healthy smoothies will leave your child feeling happy, healthy and full of energy. While your child is enticed by these delicious flavors, you can be confident in the fact that they are getting the nutrition that they need.
About the author:
Managing LovelyCorral.com, Mike Jones is a polyvalent writer and editor who's highly interested in the science behind gastronomy. He loves eating out, and trying the tastiest recipes from around the world. "I'm in love with food. It's an obsession.", says Mike.