This shop has been compensated by Collective Bias and its advertiser. All opinions are mine alone. #TrickOrSweet #CollectiveBias
Every year on Halloween my husband has had to work.  He is able to join us late into the evening right before the kids head out to Trick or Treat.  Because I am by myself with a very large dog, having trick or treaters come up and ring the doorbell isn't the best idea.  Eli would get excited and bark and try to open the door himself.  To solve this problem I would set a bowl of candy out on the front porch and put out a sign to not knock at the door and to take a piece of candy.  This year I decided that I would get my craft on and make my own Halloween Candy Sign.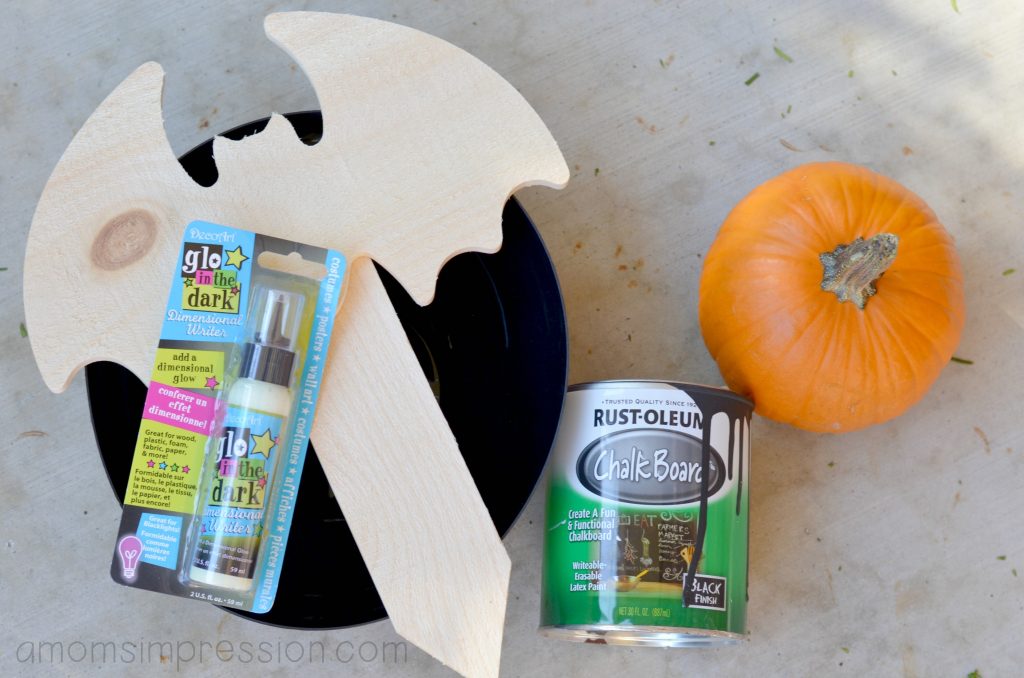 Here is what you need:
Wooden Bat Sign
Chalkboard Paint
Glow in the Dark Puffy Paint
Goggly Eyes
Candy Bowl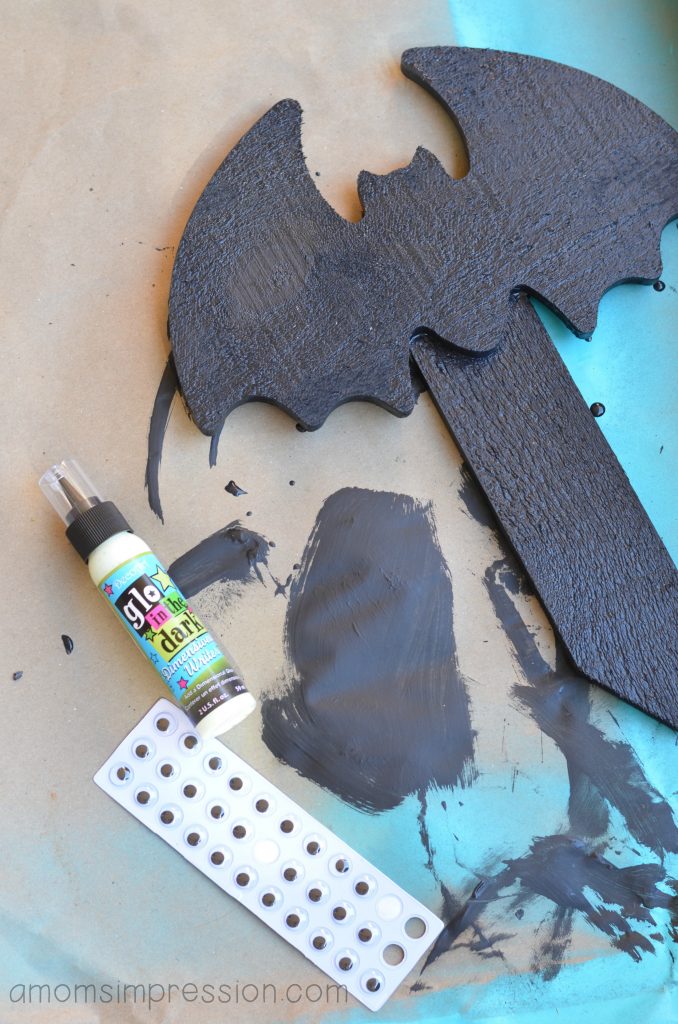 MY LATEST VIDEOS
This craft is pretty basic because I had found the wooden sign precut for me.  You can find these guys at your local craft store.  I have also seen them in departments stores like Walmart.  The key to this adorable sign is the chalkboard paint.  This stuff is amazing.  We originally bought it for our playroom and painted one of the doors with it to create a writable chalk surface.  Since I had some left over I have used it for a lot of different crafts.  Using this paint will allow you to write a message directly on the bat with a chalk marker so you can change your message anytime you would like.   I used puffy glow in the dark paint because I wanted it to glow on Halloween night, but you can just use the chalk marker if you would like.  Simply paint the bat sign, add your goggly eyes and a message.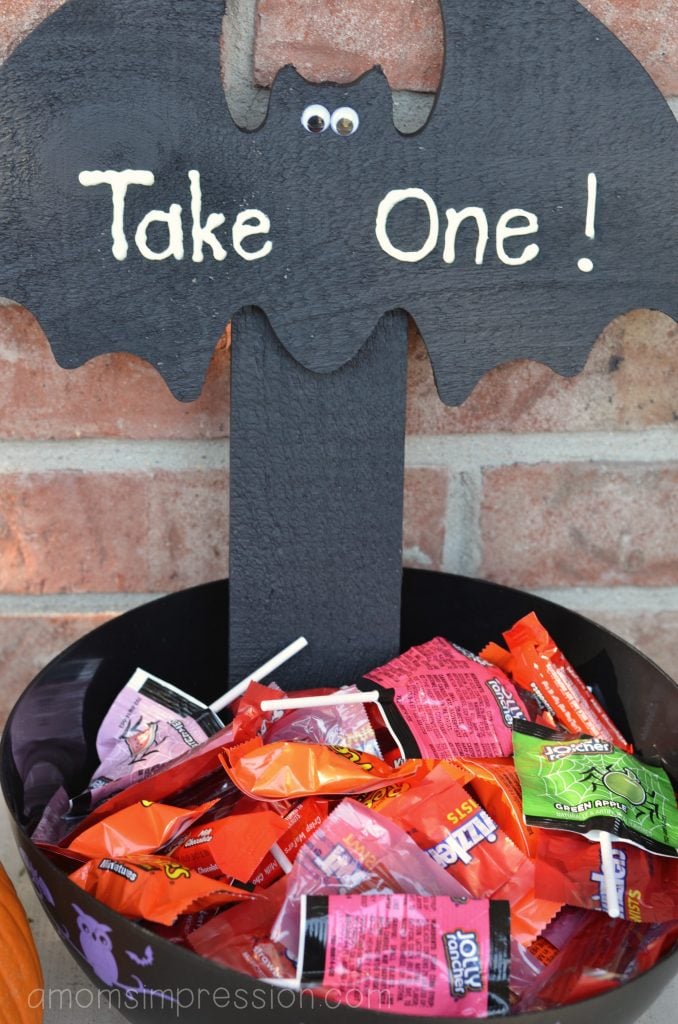 Next, fill a decorative holiday bowl with your favorite Hershey candy and stick your sign in.  Now you are ready to set your dish out so trick-or-treaters can find it!  Now you too can enjoy a bark free Halloween!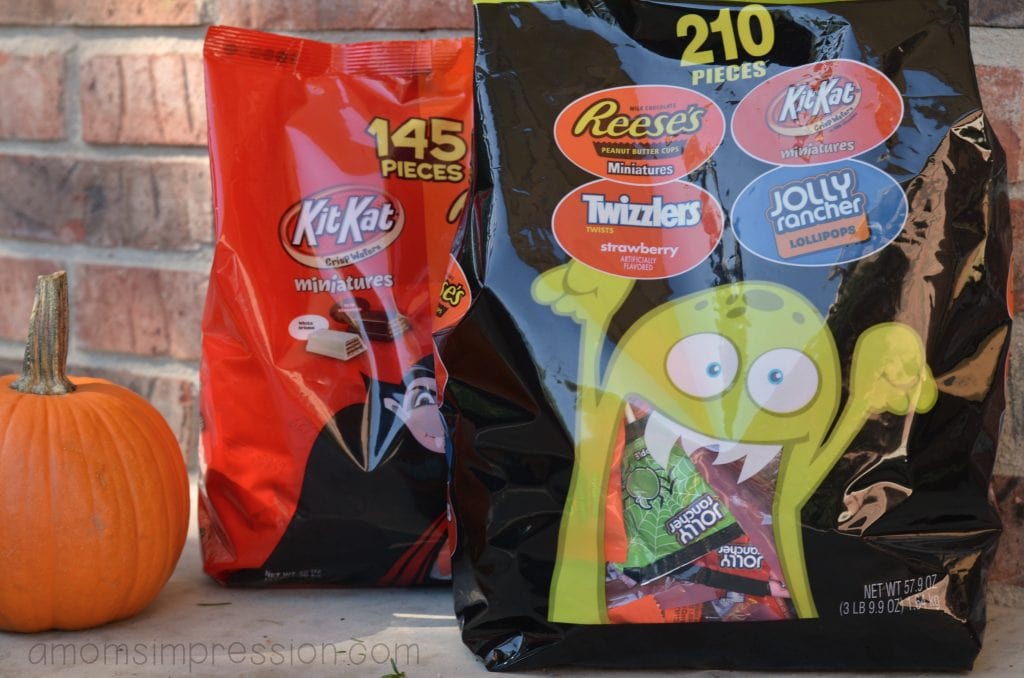 We have a lot of different Halloween activities we participate in as a family.  When I was shopping at Walmart I found these large Hershey Candy Bags with a variety of candy in them that are perfect for all of our events.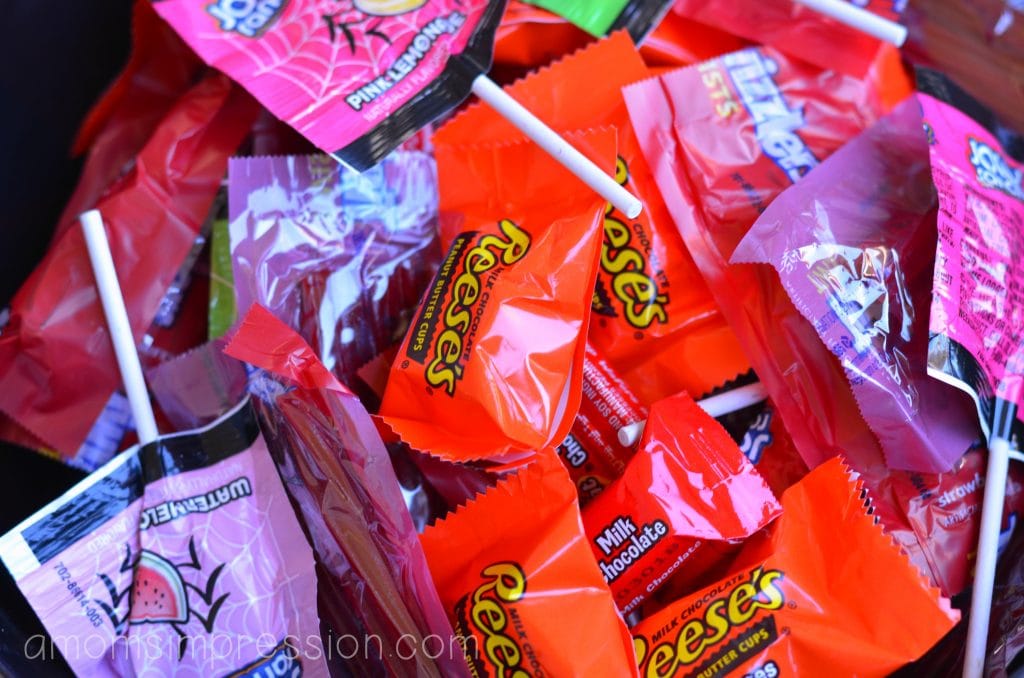 The variety in the bags is awesome because not everyone can enjoy a Reese's. From favorites such as  Kit Kat bars to Jolly Rancher suckers and more, I don't feel like I am bringing the same thing to every event we go to.  The large bag also ensure that we have enough candy for our large neighborhood.  The kids around here love to trick-or-treat!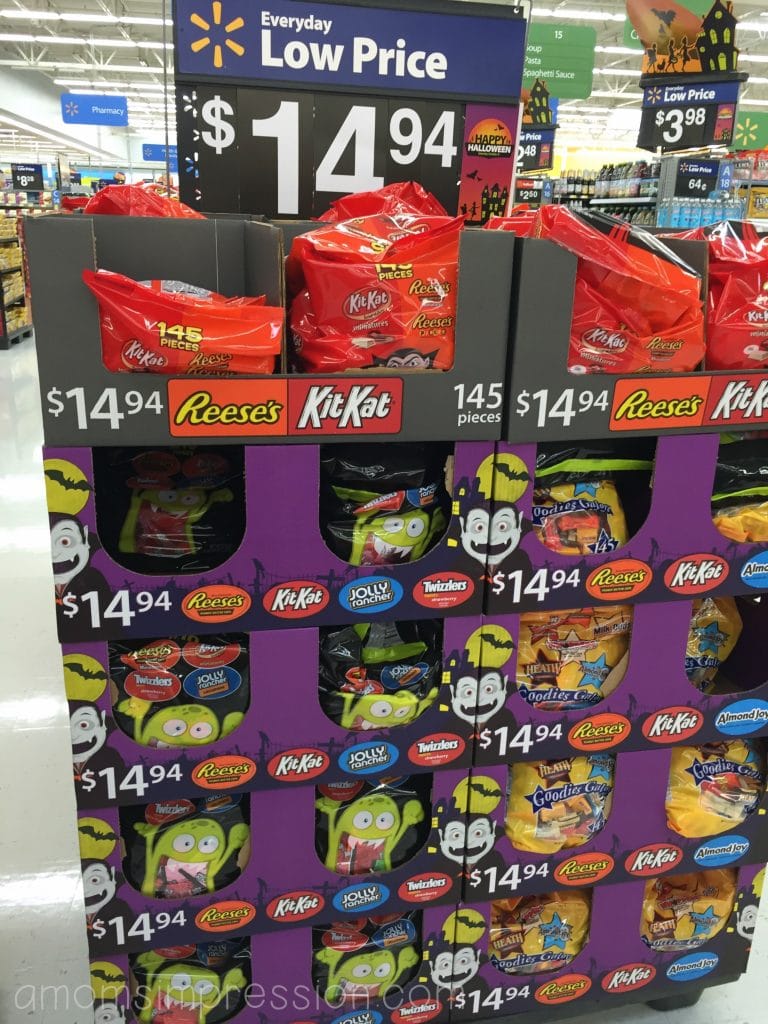 You can find the large Hershey candy bags on display at your local Walmart store.  I found several displays in the candy aisle as well as the costume aisle to choose from.  The possibilities with these large bags are endless so stock up!
I hope you enjoy your Halloween!