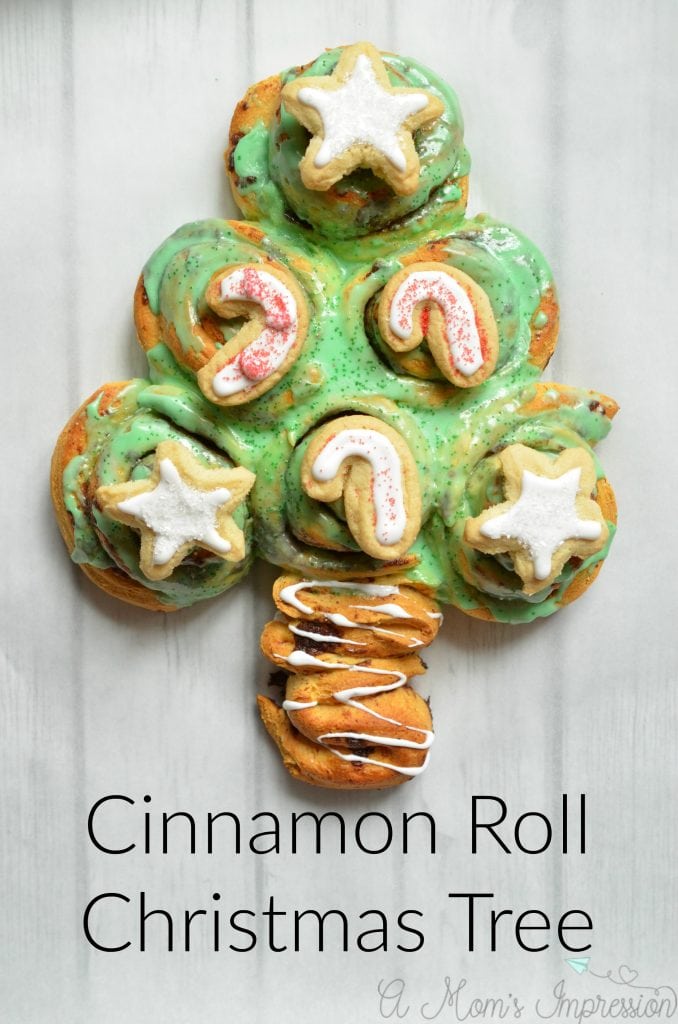 This month is flying by.  I am not sure if it is because we have so much going on, or if its in anticipation of the holidays.  Whatever the case I looked up and couldn't believe that we are almost half way through the month.  This week I was thinking about holiday food and what types of dishes I wanted to prepare for our meals when I thought about doing something fun for Christmas breakfast. While I was doing my weekly shopping the idea of a Cinnamon Roll Christmas Tree with Sugar Cookie Ornaments popped into my head.
The weeks surrounding the holidays are crazy, so I took a little help from the grocery store on this project. Believe me, the extra time that I saved by using these Pillsbury products was well spent.  We could all use a few shortcuts during this busy time of year.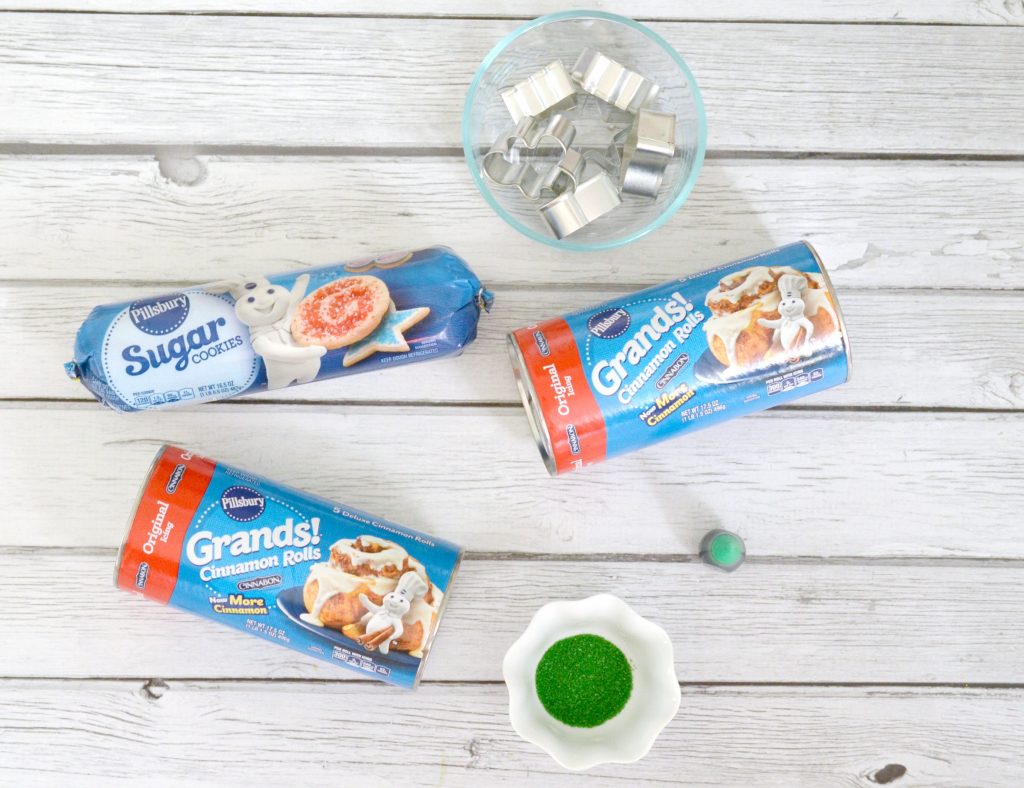 Pillsbury has many delicious products that I turn to for my baking needs.  We all love Grands! Cinnamon Rolls and usually keep them in the fridge most of the time.  We always stock up on Pillsbury Sugar Cookie dough during the holidays because there is so many different ways we incorporate it into our holiday baking.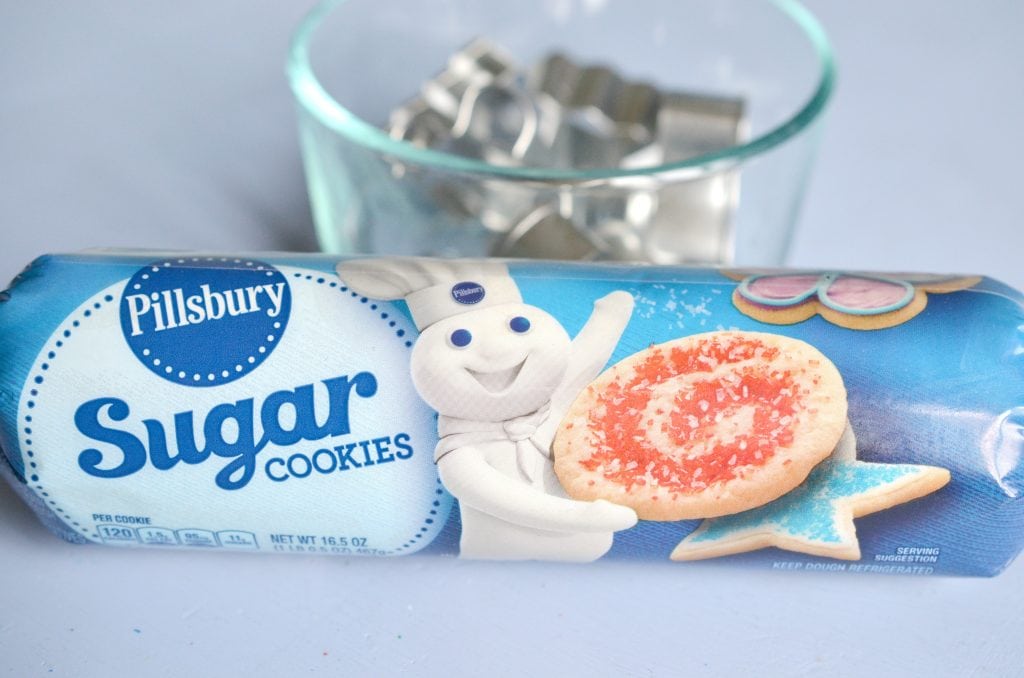 This time I used the sugar cookie dough to make ornaments for our edible tree.  The trick to making the ornaments work is to use miniature cookie cutters.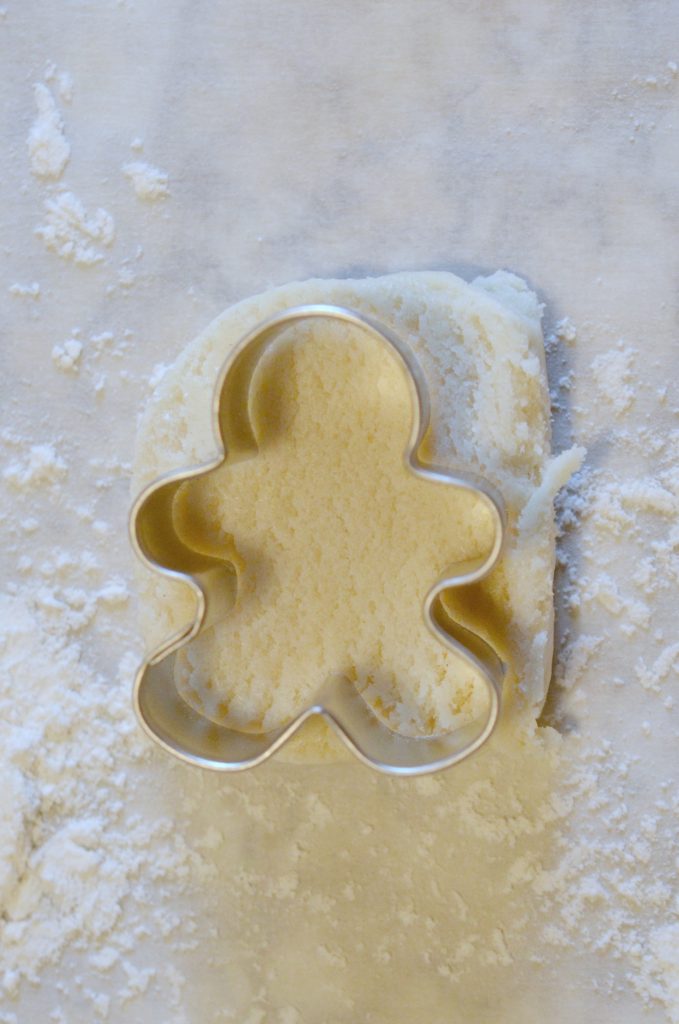 I found a few that I liked, but ended up only using the candy canes and the stars.  However, I was glad I had a lot of options when I was finished to pick from.  The kids gobbled up the extras.  The great thing about using the pre-made cookie dough is that I just sliced up the log and cut my cookies from that.  I used a little bit of flour to dip my cookie cutter in to keep it from sticking.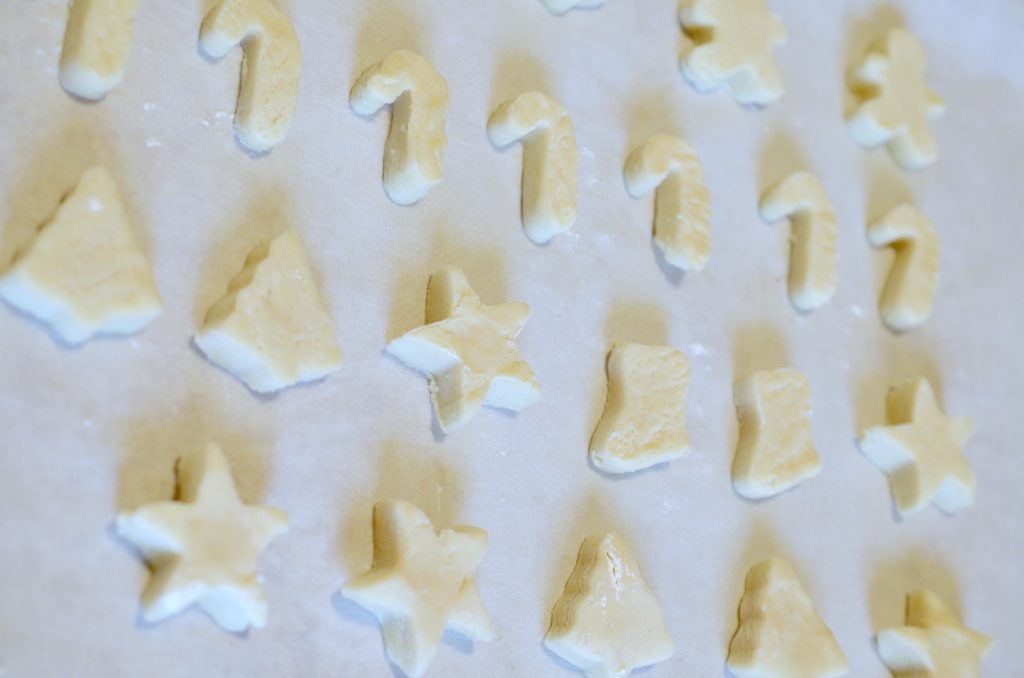 Bake your cookies according to the package directions.  Be sure to keep an eye on them because they are smaller and could possibly bake a little faster than their bigger counterparts.
After letting them cool, I decorated them for the tree.
Your imagination can go crazy here and you can make your cookies look as fancy as you desire!
Next, bake your cinnamon rolls according to the package directions. I placed mine on a piece of parchment paper in a pyramid formation to create my tree base. I took one of the rolls and unrolled it to create a "stump" for my tree.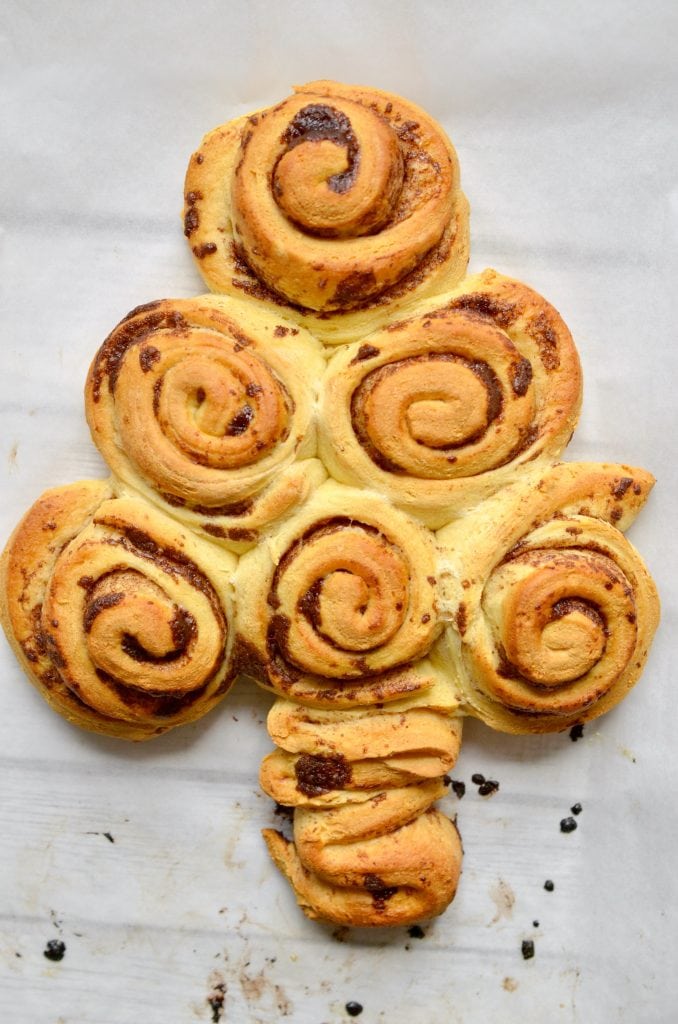 While the rolls are baking, tint the icing that came inside the package with a little green food coloring reserving a little bit of white.  When the rolls are finished baking, spread the green icing on the base of your tree and drizzle some of the white on the tree trunk. You also have the option of using some green sugar to enhance your green icing.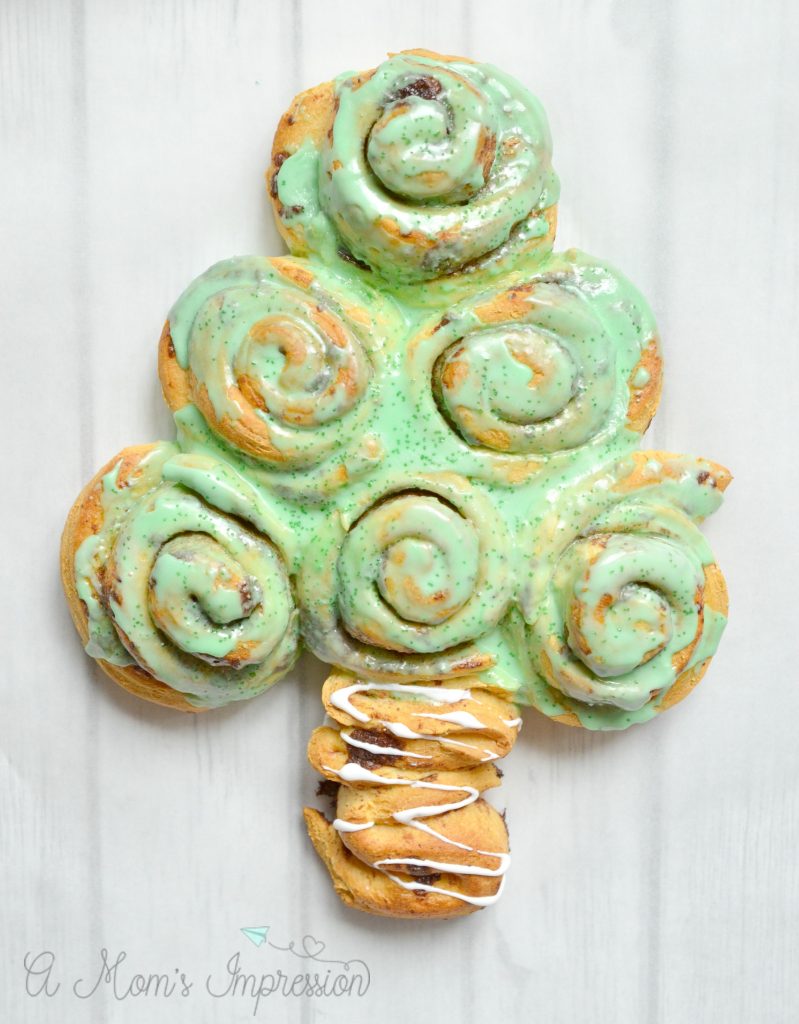 Here is the fun part that is going to make your tree stand out; add your sugar cookie ornaments to the tree.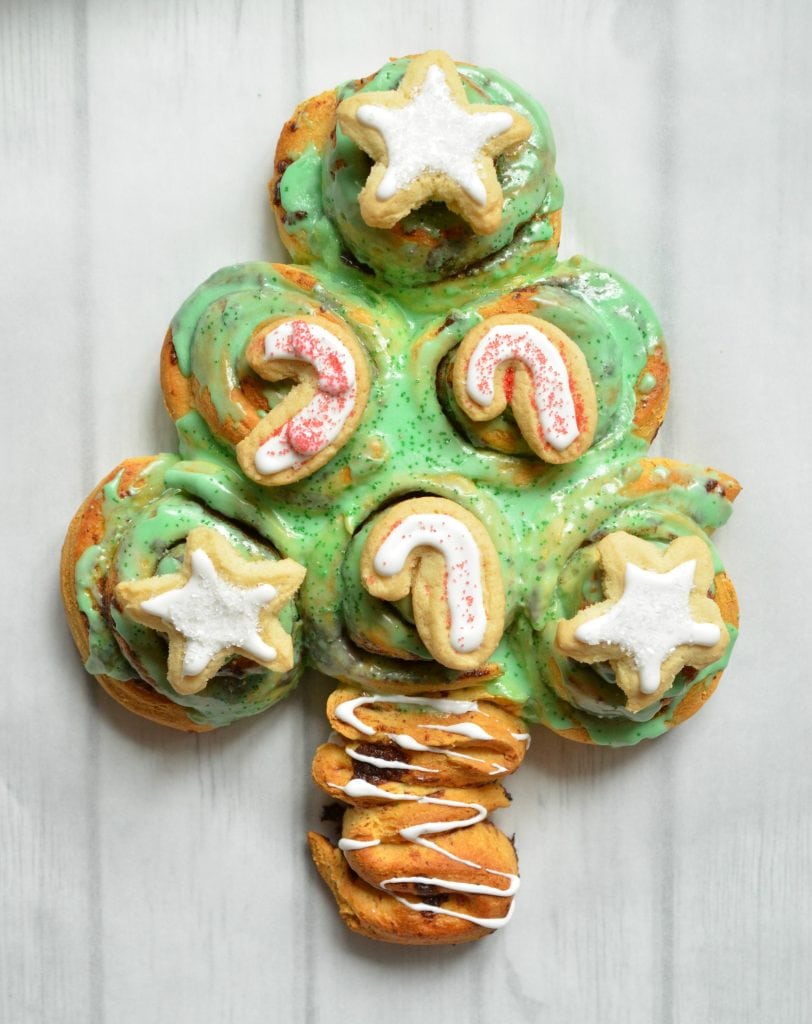 You could go even further by adding some edible garland or make some sugar cookie presents to go under your tree, the possibilities are endless.
I hope this inspires you to create a new tradition with your family for Christmas breakfast. Your family is going to love waking up and baking this together.
You can find Pillsbury Sugar Cookie Dough and Cinnamon Rolls in the refrigerated section at your local Walmart. You can also pick up all your holiday baking needs while you are there.
For more delicious inspiration, follow the hashtag #ItsBakingSeason on your social media channels.