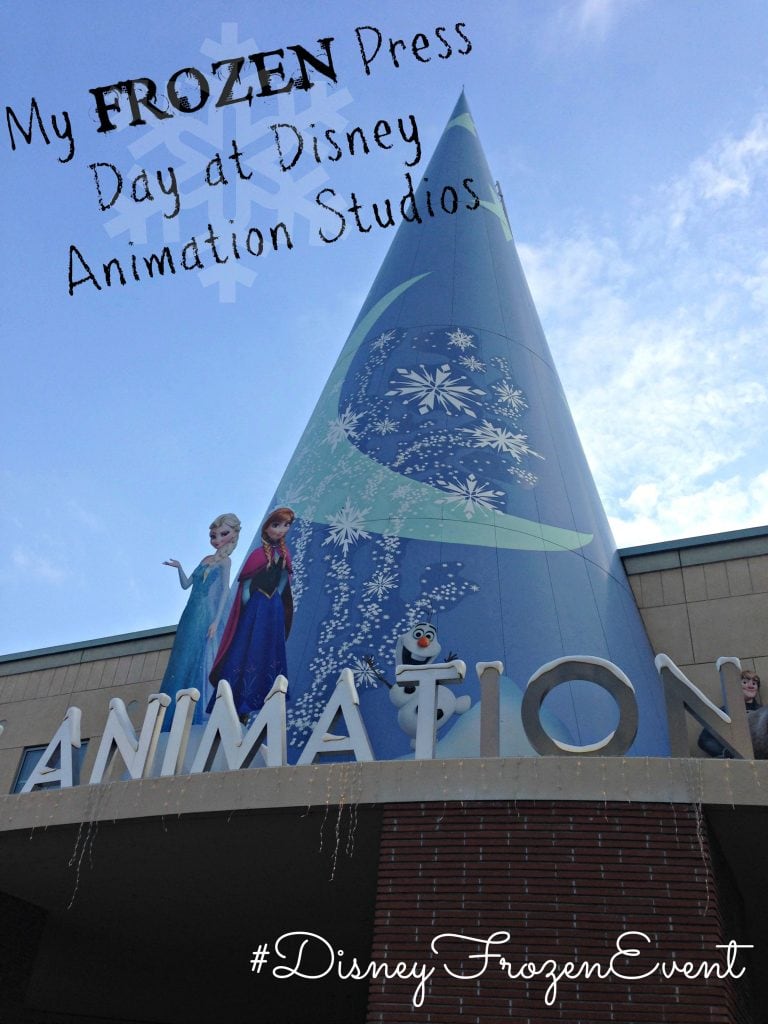 My time at the #DisneyFrozenEvent was absolutely amazing and full of Disney magic.  Our press day at Disney Animation Studios was no exception.  The day started with breakfast and then an interview with Frozen Disney veteran Director Chris Buck ("Tarzan") and first-time Director Jennifer Lee (co-writer, "Wreck-It Ralph").  They were joined with longtime Disney Producer Peter Del Vecho ("The Princess & the Frog", "Winnie the Pooh") to give us a behind the scenes look into the making of Frozen.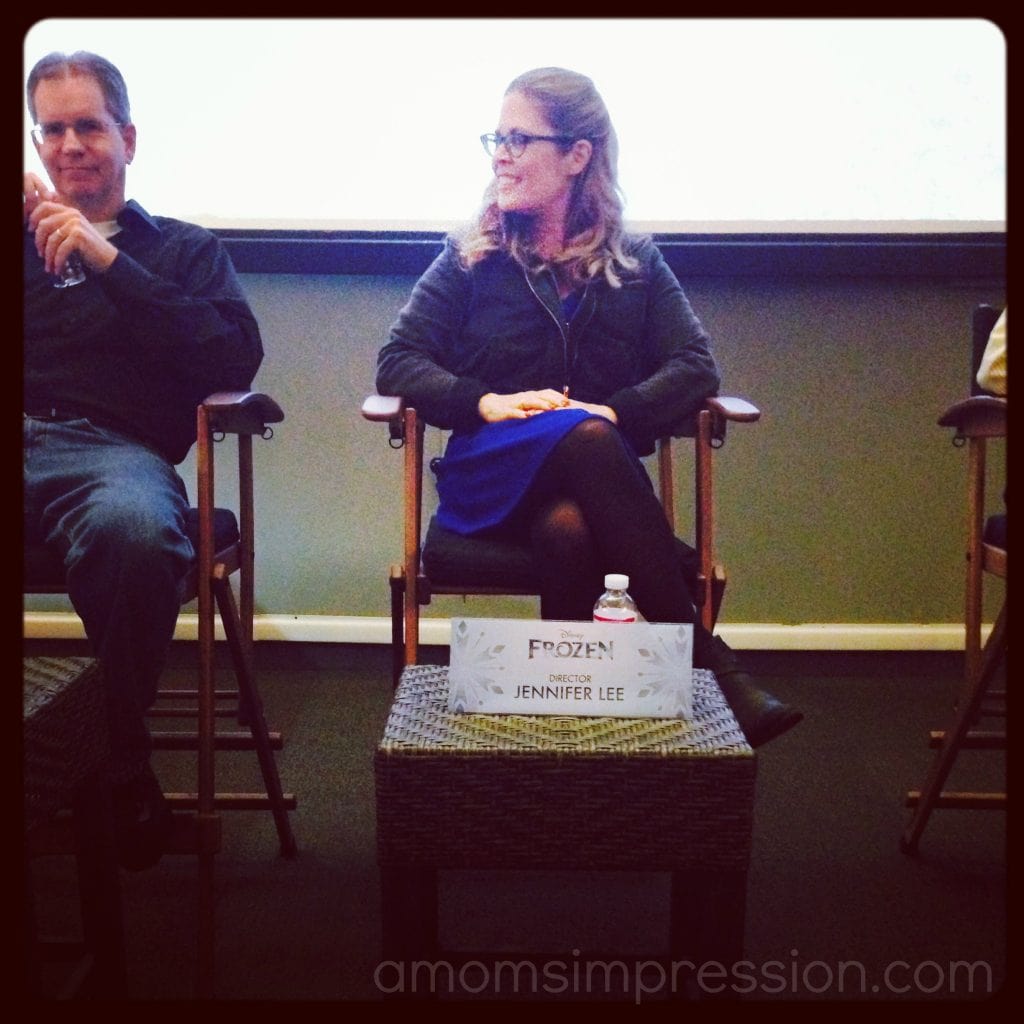 Chris Buck pitched Frozen about 5 years ago but production started two and a half years ago which is pretty quick in the animation industry. The story originally included Elsa as an evil snow queen like the story portrayed, but they didn't want to portray a traditional good versus evil story.  Chris Buck pitched the idea of having this story be about a different kind of love, a love between sisters.  They all loved this and the story took off from there.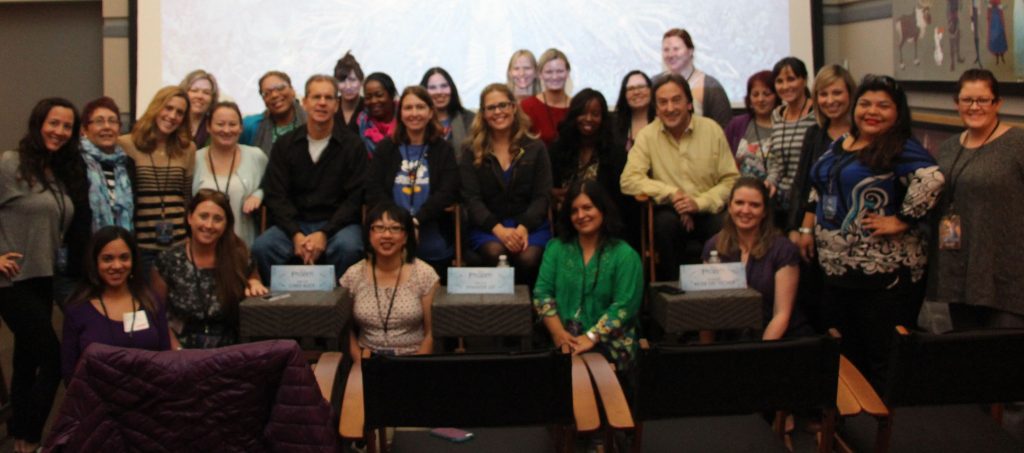 For research purposes, they created a sister caucus and brought in a bunch of women to talk about what it was like to be a sister.  They got some good and bad stories about sister, but plenty to work with for the film. They also had to do a lot of research on ice and snow.  The crew visited an ice hotel to get some idea of how an ice structure is created.  Animating ice is very difficult and they had to completely create new animation programs to handle it.  The ice castle building scene in the movie took over 4 months to finalize.  It was very emotional for many of them when it was finally finished.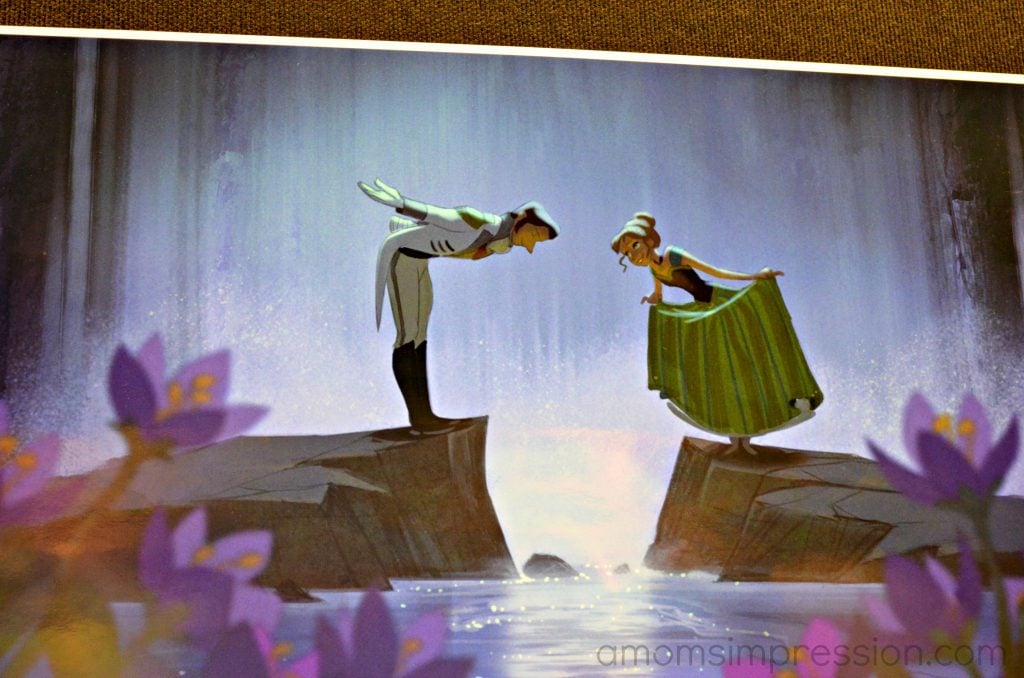 The directors talked about the development of Anna and how she goes from not really understanding what love is really about to realizing that it is the ultimate sacrifice that you are willing to do for someone. They always envisioned Anna as a goofy, imperfect character that is like us, but Kristen Bell brought a lot of improv to the script that made her who she is on screen.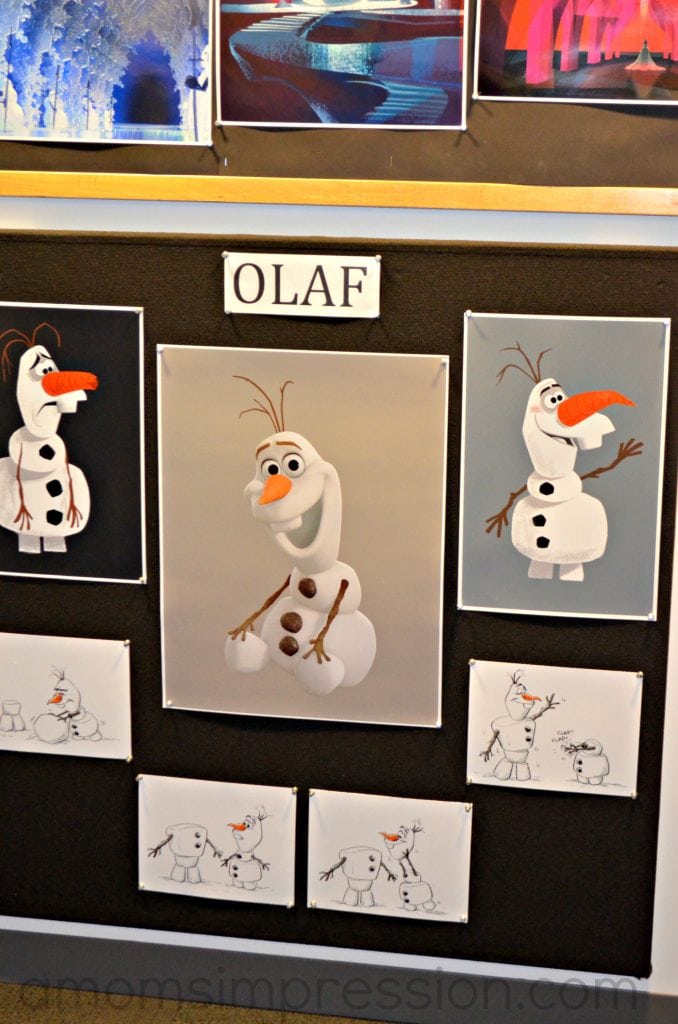 Josh Gad (voice of Olaf) was another actor that did a lot of improv with his character.  They said that it was like sifting through gold as they were piecing all of the tape together.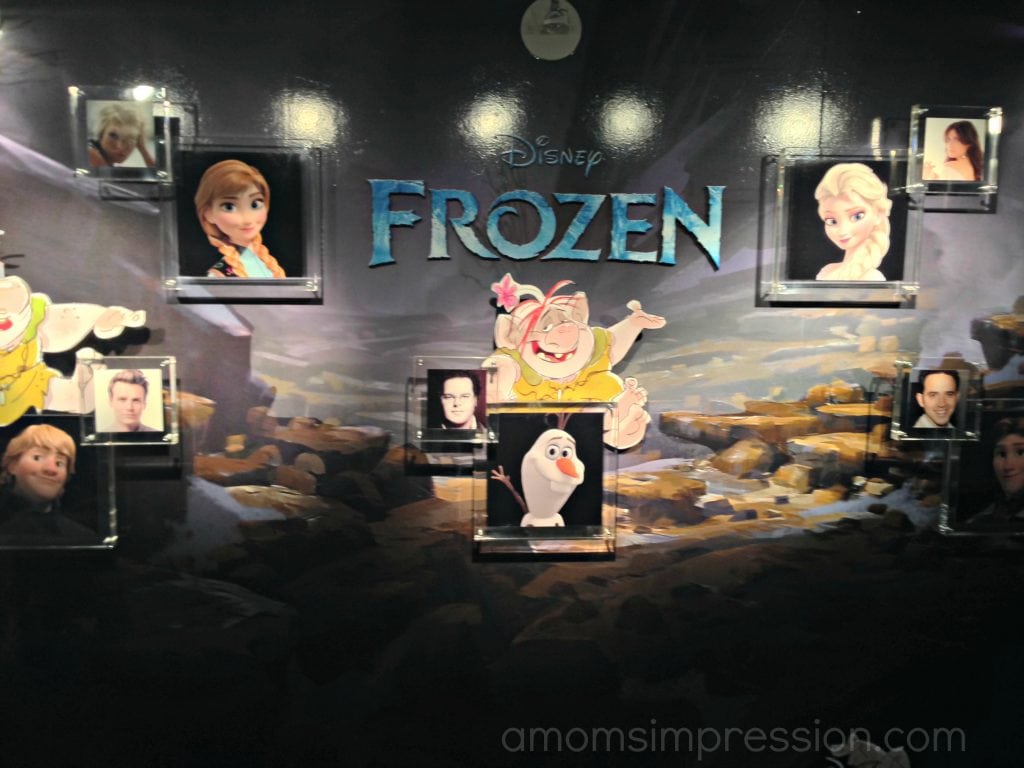 The research didn't end with sisters and architecture.  The crew brought in a real reindeer, Sage, to help them develop the Sven character.  They told us that it was molting season when she arrived and she came with one antler.  While she was there she lost the other antler, making for an interesting photo op!  She really didn't do much and acted more like a dog than a deer.  They did learn a lot about the physicality of reindeer, so she did bring a lot to the table.
After our interviews (we had a couple others that I will share later this week and next) we split into three groups.  I was on team Elsa.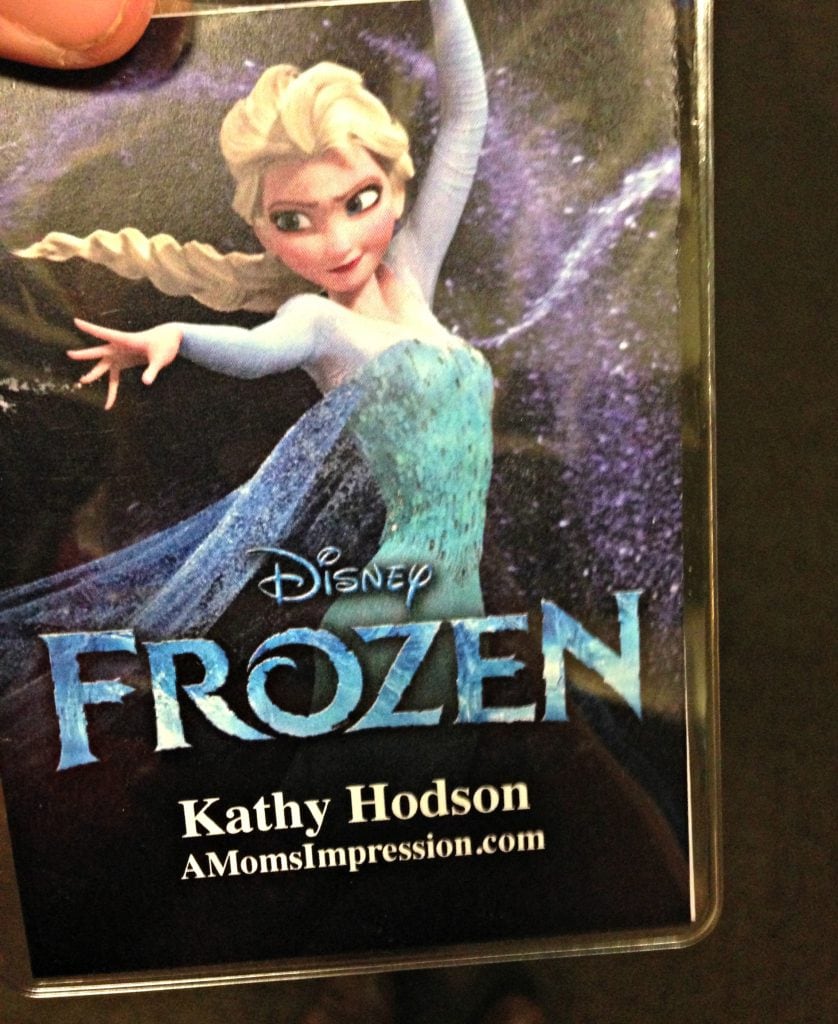 We had the opportunity to go through three different activity sessions, the Rigging Lab, Visiting with the Animators, and a Voice Recording (I will share this next week and trust me you have to see me as Olaf!).
After our stop in the recording booth, we met up with FROZEN's Head of Animation,  Lino DiSalvo.  With him were his animators Wayne Unten, Animation Supervisor for Elsa; and Becky Bresee, Animation Supervisor for Anna. These talented animators taught us about what it was like to created the characters, Anna and Elsa from start to finish.  The head animators used different techniques to create their animations, from acting in front of a computer camera to get the facial details right to turning up the music to get inspired.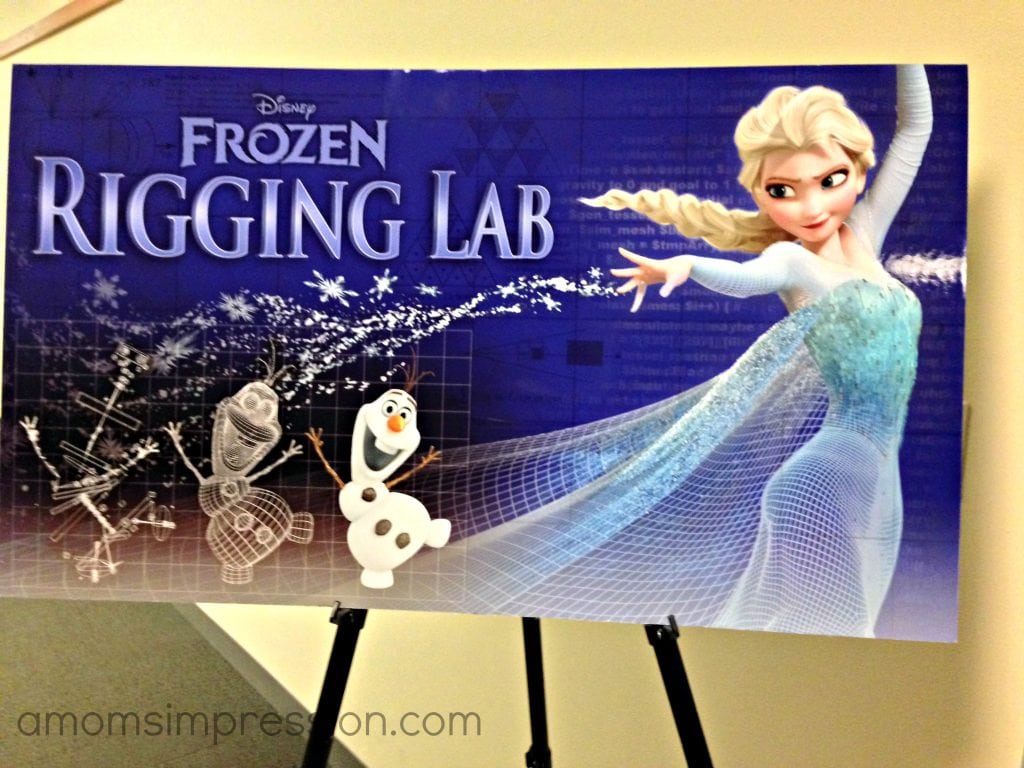 Rigging gives each character part a skeleton that you can move around and manipulate.  Did you know that Elsa has 419,000 pieces of hair?  The film had over 245 different clothing rigs.  That is a lot of custom built rigs!    I had the chance to play around with Olaf.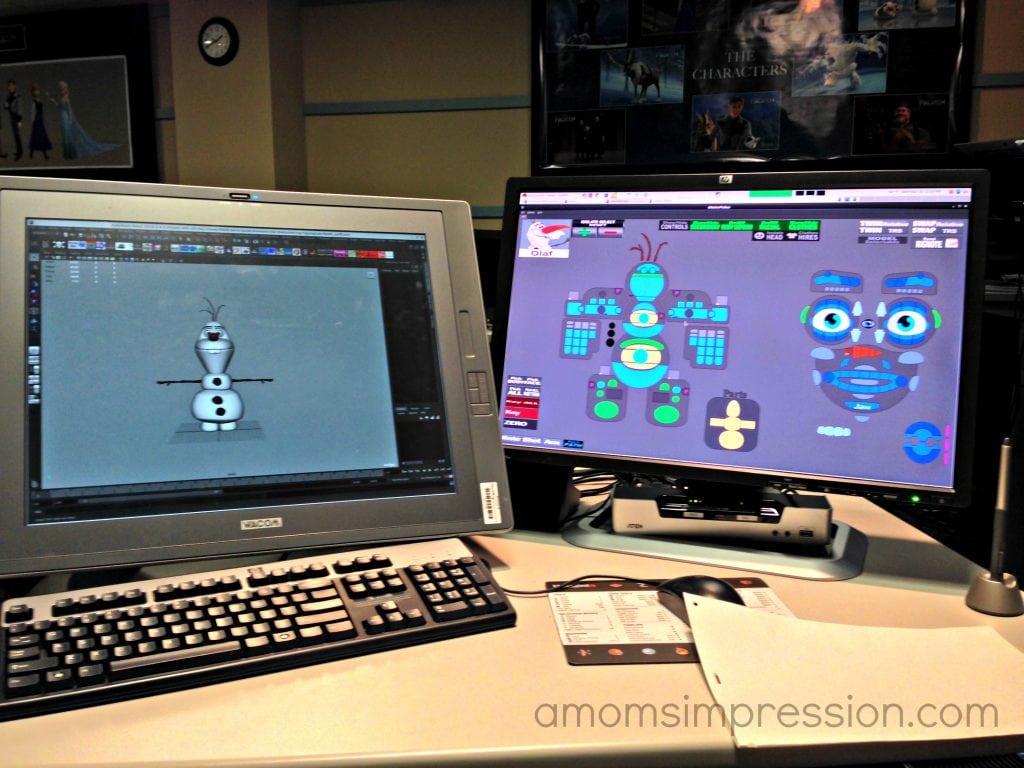 Using the two screens, I was able to have my Olaf wave and smile at me: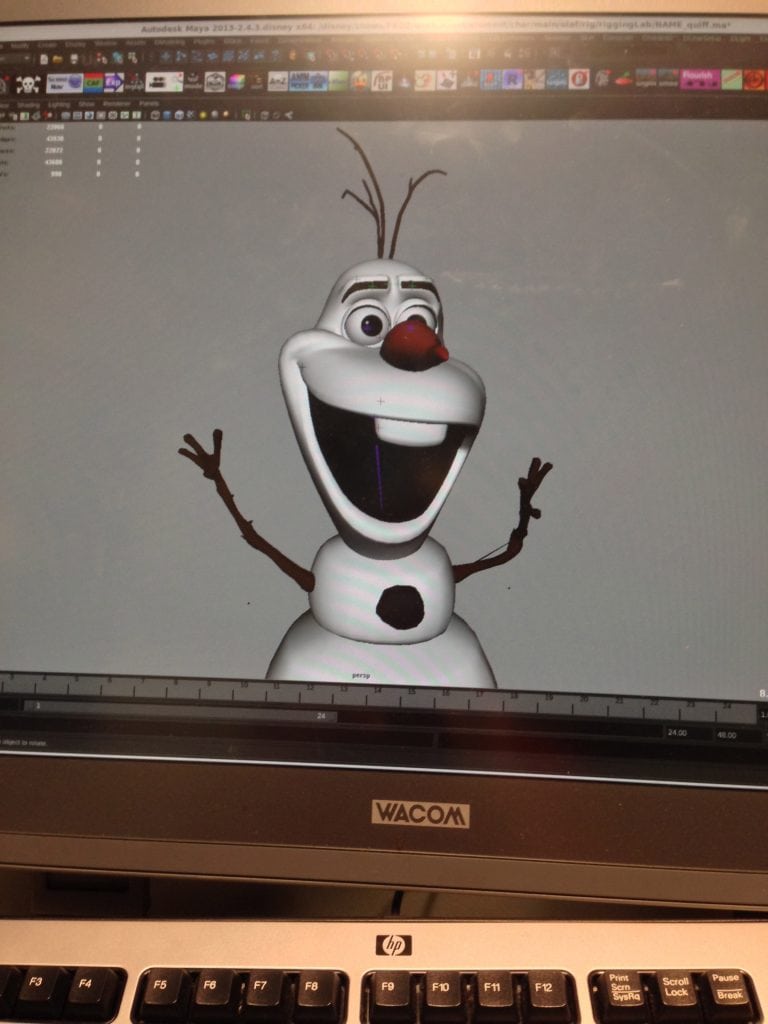 It is a lot harder than it looks, but so much fun!
FROZEN opens tomorrow (11/27/13) and I will be featuring my full review of the movie.   Throughout the coming weeks I will be posting more details, interviews, and behind the scenes features from my trip to Disney Studios!  Come back and check out all the #DisneyFrozenEvent fun!