Download this free printable baby tracking log to make sure you remember when your last feeding and diaper change was. It also tracks your baby's sleeping schedule.
When you become a new mom there are so many emotions going on all at once. There is the elation of being a mom for the first time. There is a feeling of responsibility for taking care of another human. There is the pain of recovery.
While becoming a mom is one of the most wonderful things in life, it can also get a little overwhelming.
I remember when I brought my son home from the hospital and things just weren't working out the way that I had pictured them. Breastfeeding wasn't working so we were bottle feeding. He had some skin issues we weren't sure how to take care of. Getting a baby on a schedule wasn't as easy as I thought. With all of this, I also wasn't sleeping as much as I needed to be.
Printable Baby Tracking Log
Lack of sleep is a real thing.  I don't think I was prepared for how it would affect me. I had trouble remembering things because most of my energy was focused on taking care of my sweet baby. I lost track of how many times my baby was eating when the last time I changed his diaper when he went down for a nap.  It all became a jumbled mess.
My advice for new moms is to keep a baby tracking log going for feedings, diaper changes, and naps.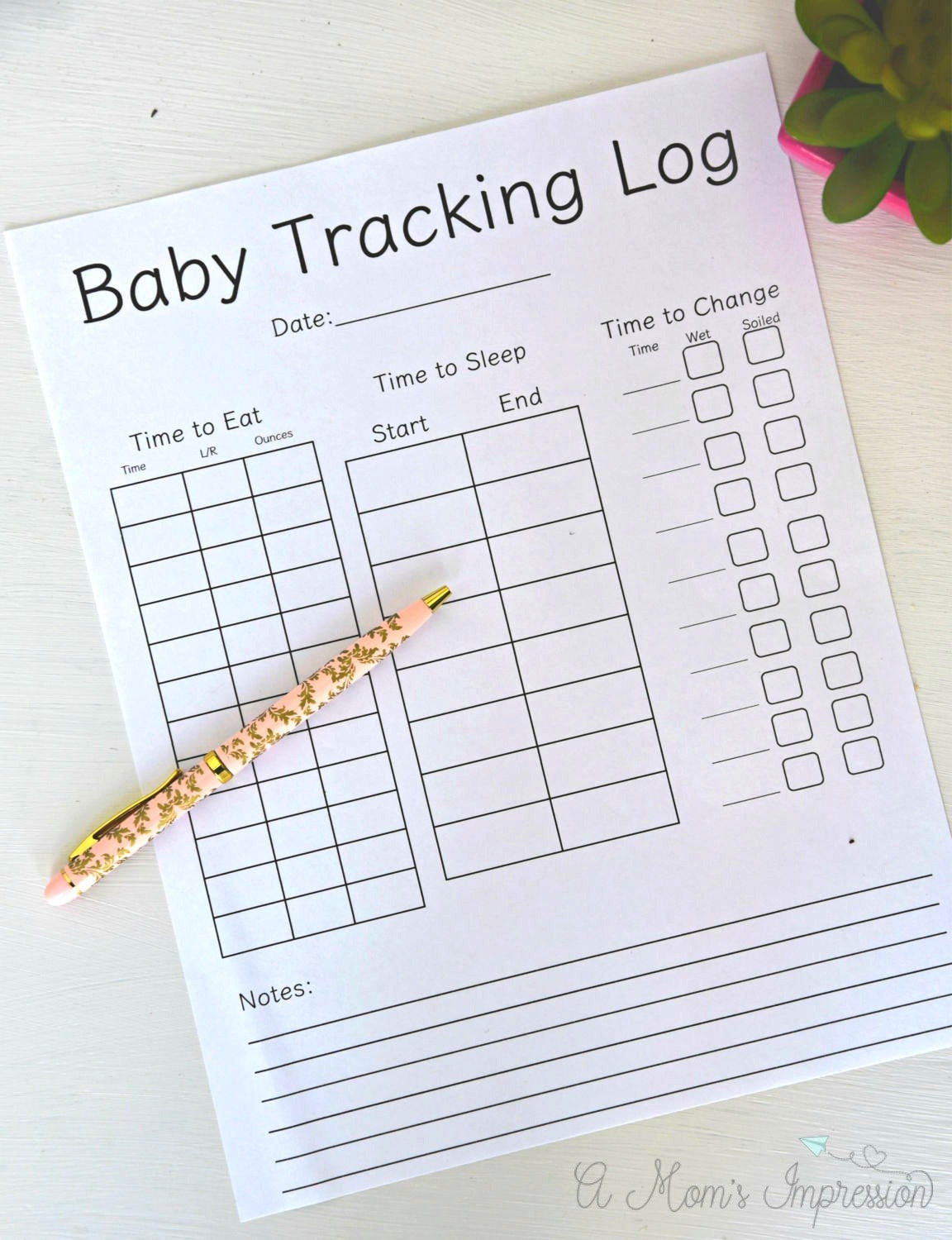 Having a record of how much your baby ate or what side you last breastfed fed your newborn will help make sure he is getting the ounces and nutrition he needs.  Tracking diaper changes is helpful for pediatricians. Tracking sleeping habits is a great way to get your baby on a schedule that will work for both of you. Writing it all down means you don't have to rely on your sleep-deprived memory.
To help, I created a free printable Baby Tracking Log that you can print as many copies as you need and store in a binder for your personal use. Click here to download your free copy.