I hope you are ready for the most adorable Christmas Tree Treats around!  These little guys are adorable and are simple to make.  These would be great little treats to give to teachers or neighbors for holiday gifts or to make for a holiday party that you are hosting.  You could place one at every seat!
Christmas Tree Treats
What's Needed
1 ½  cup Green Candy Melts/Discs
10-12 Pirouline Chocolate Hazelnut Wafers
20-22 Milky Way Miniatures
Candy Stars/Balls
Candy coated Sunflower Seeds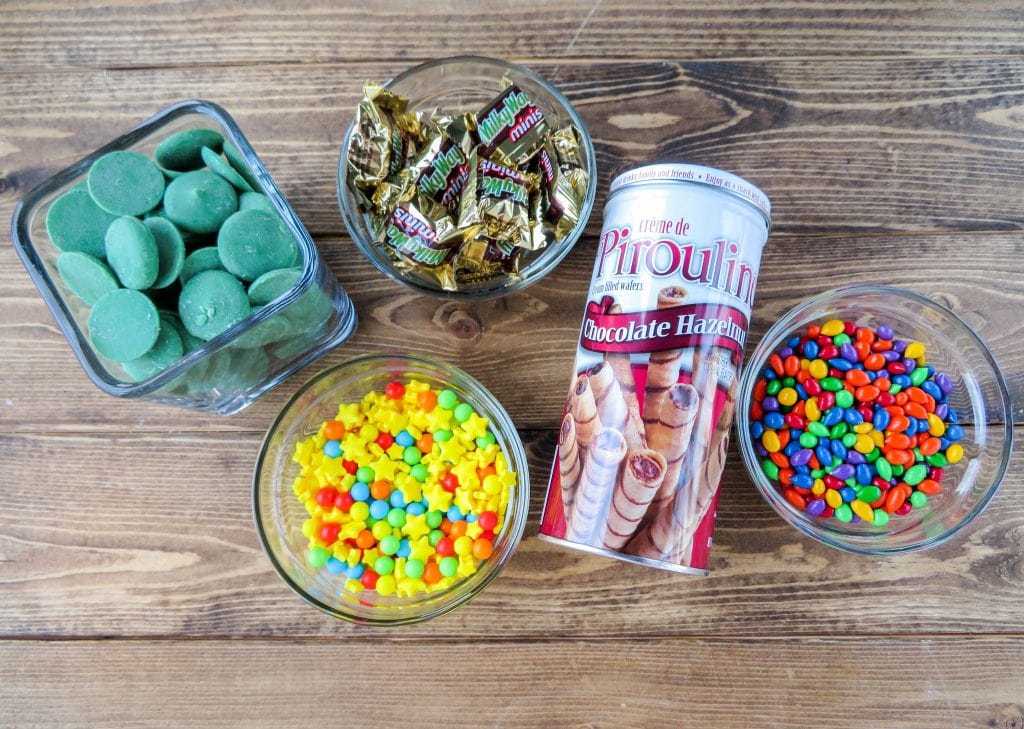 Directions
First, take your wafers and cut each stick in half.
Next, lay them on a parchment lined cookie sheet. Make sure to leave enough space in between to add the chocolate.
Now take your green candy discs and put in a microwave safe bowl. Microwave for 30 seconds, then stir. Continue to do this until discs are all melted.
With a spoon, add your chocolate into the inside corner of a sandwich size baggie, snip the corner slightly. (This will become your piping bag).
Now, squeeze your chocolate in a back and forth motion starting at the bottom and working your way up to the top. Make sure to start out wide and keep coming in little by little until you get to a point at the top. Do a few at a time so you can put the star and ornaments on before it dries. No worries if it dries, just squeeze a dot of chocolate where you want that ornament to go then stick it on.
When you're done with all the trees, let them harden up for about 5-10 minutes.
Now, take your unwrapped milky way and put in microwave for about 3-4 seconds, just to soften very slightly.
Then VERY carefully push the wafer down into the middle of the milky way. Let those harden back up, about 5 minutes.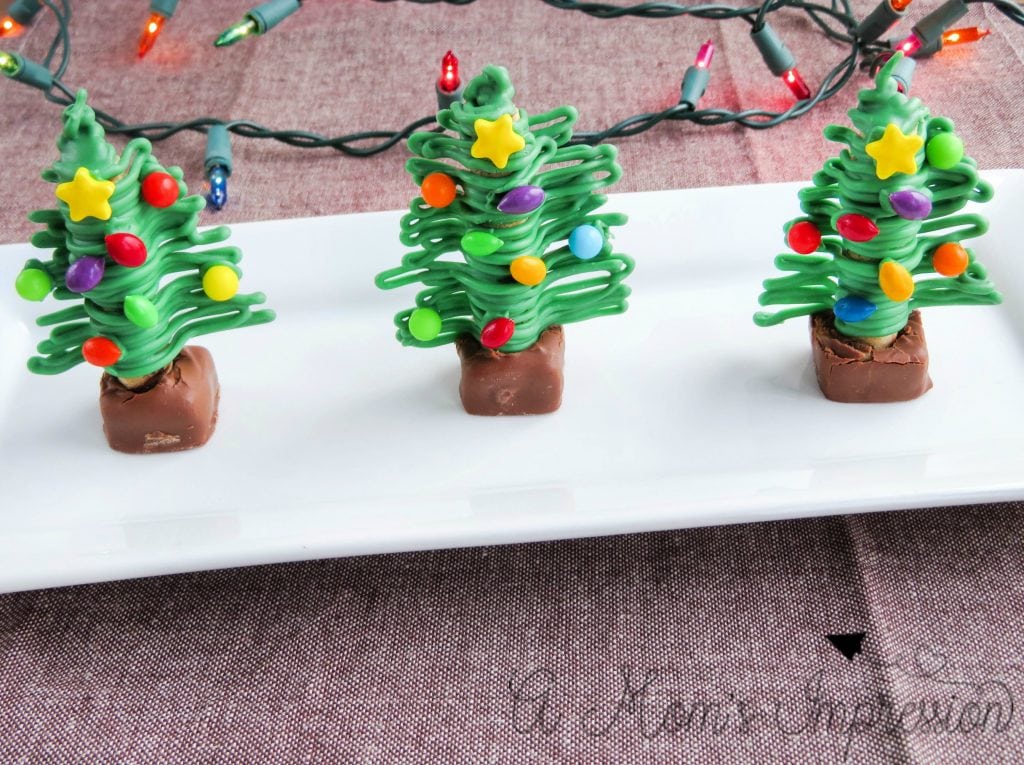 Then they're ready to serve!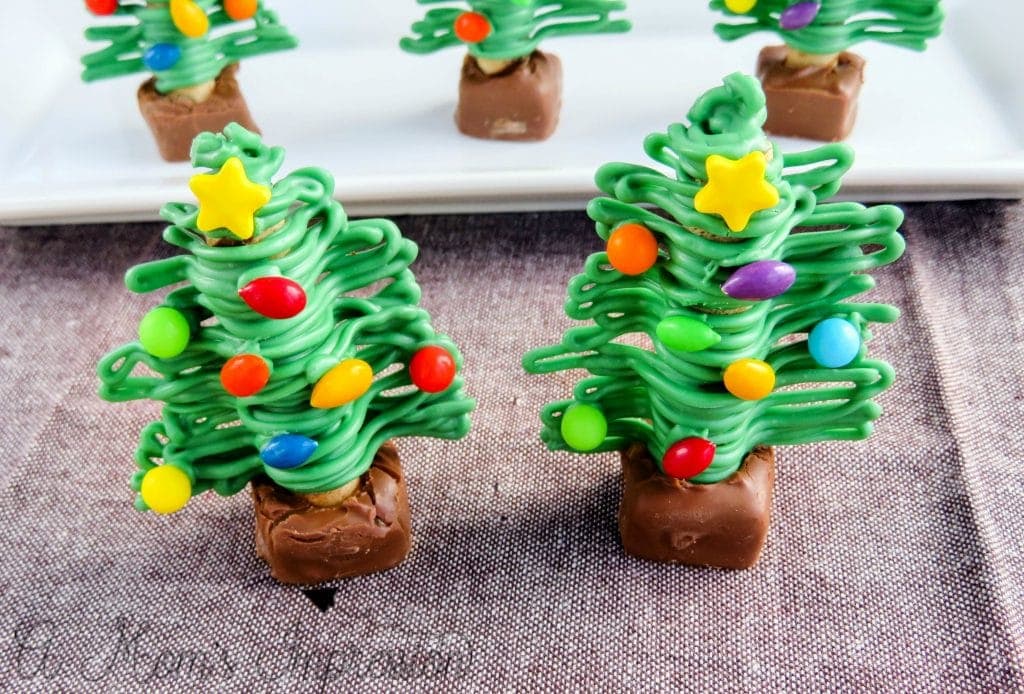 Enjoy!