Although it has been a couple year since the movie came out, you can still find a lot of Zootopia toys around our house.  Zootopia is one of our favorite Disney Pixar movies.  From Officer Judy Hopps to the sly Nick Wilde, there is no shortage of imagination and fun to be had with the Zootopia merchandise.  Here are a couple of our favorite Zootopia toys.
Our Top 10 Zootopia Toys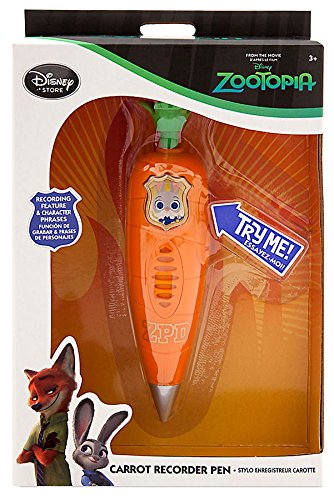 &
The Carrot Recorder was a key part to the plot of Zootopia.  Now you can take part in the action too with this real recorder!  Well, the carrot isn't real, but the recorder is!  Detailed with Judy Hopps' picture and ZPD (Zootopia Police Department) on the pen, it looks just like the item in the movie.  The recorder is able to store up to 60 seconds of audio and can be overwritten as many times as you want.  My kids have had hours of fun recording silly things on this.
2. Judy Hops Disney Infinity 3.0 Infinity figure   Nick Wilde Disney Infinity 3.0 figure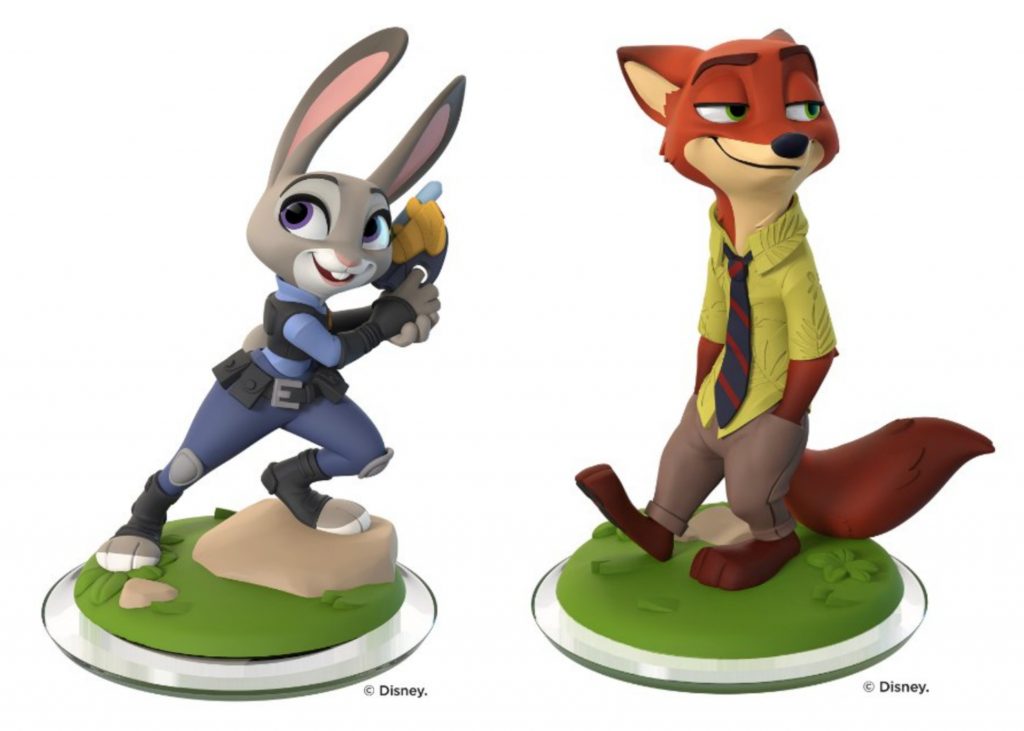 We LOVE our Disney Infinity 3.0.  My children cherish the ability to go into this interactive Disney world where their only limit is their imagination. We were so pumped that they added officer Judy Hopps and Nick Wilde to their lineup of character players. These new characters  plus four Disney Infinity Zootopia Power Discs, are available to purchase.  My daughter loves to play with Judy!
3. The cutest Zootopia Toys:  Judy Hopps Plush, Nick Flash Plush and Clawhauser Plush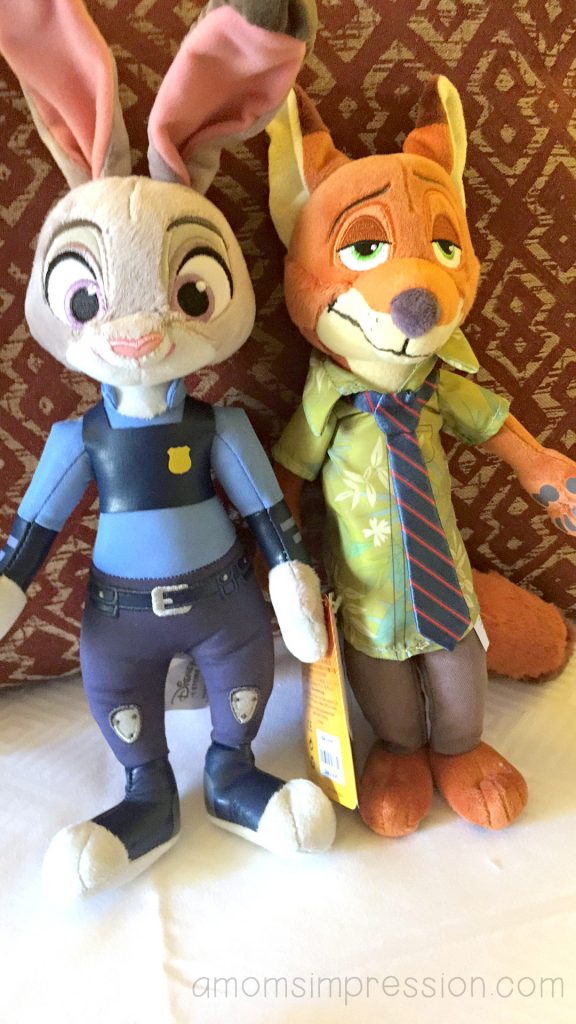 My daughter has quite the collection of plush stuffed toys.  She often switches around who her favorite ones are.  But once she got the Judy Hopps plush, she has kept her close by on a consistent basis.  These Zootopia stuffed animals are well made and very soft and cuddly.  They can make great companions for your kids are even great decoration up on a shelf as part of a collection.  This is, by far, my daughters favorite of the Zootopia toys.
4. Exclusive Zootopia Tsum Tsum
Disney "Tsum Tsum" Mini Plush – Dawn Bellwether from Zootopia
Disney Tsum Tsum Zootopia Judy Hopps 3.5
Disney Tsum Tsum Zootopia Officer Clawhauser 3.5
Disney Tsum Tsum Zootopia Gazelle 3.5
Disney Tsum Tsum Zootopia Flash 3.5
Disney Tsum Tsum Zootopia Ele-Finnick 3.5
Disney Tsum Tsum Zootopia Finnick 3.5
Disney Tsum Tsum Zootopia Chief Bogo 3.5
Disney Tsum Tsum Zootopia Mr. Big 3.5
&
Collectors of Tsum Tsum's will be excited to know that there are 13 new Zootopia characters that you can add to your collections!  These little guys are so cute!
5. Disney Zootopia Books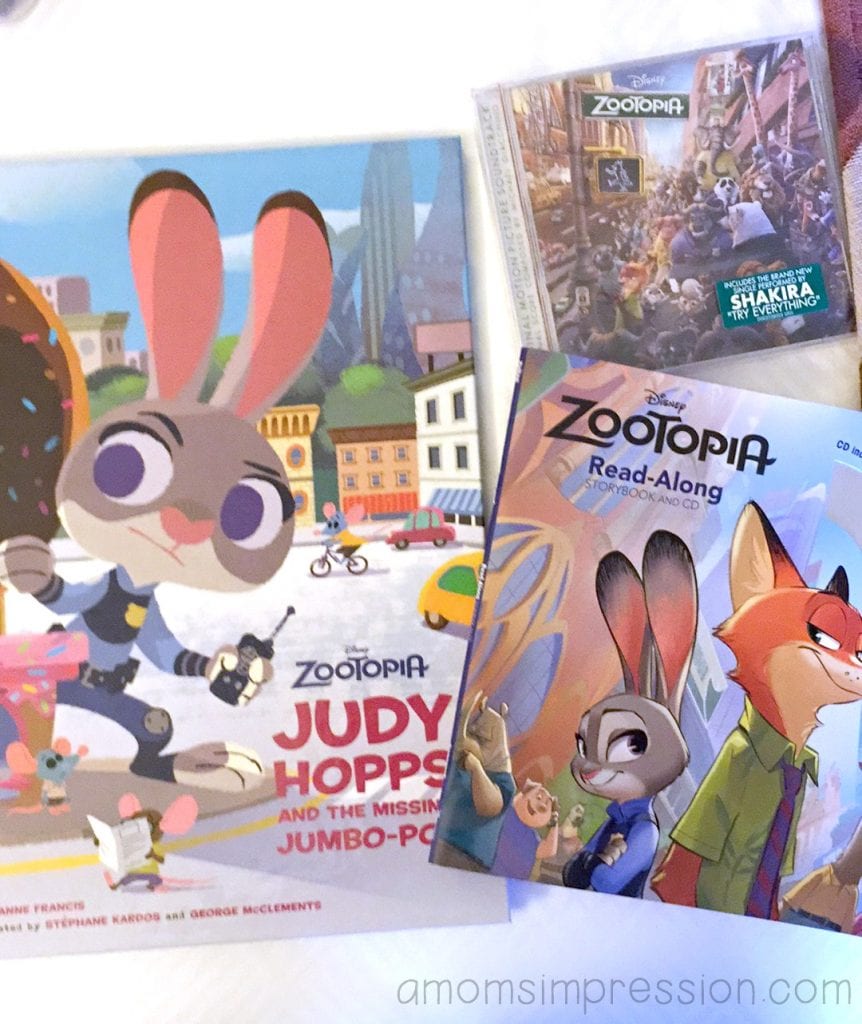 We are all pretty big readers in our house.  I have to force my son to put his book away, turn off his light and go to sleep every night.  My younger daughter loves for her daddy to read to her each night.  One of her absolute favorite books is Judy Hopps and the Missing Jumbo Pop.   Iknow these aren't exactly Zootopia toys, but there is always room in the house for more books, right?
6. Figurines & 7. POP figures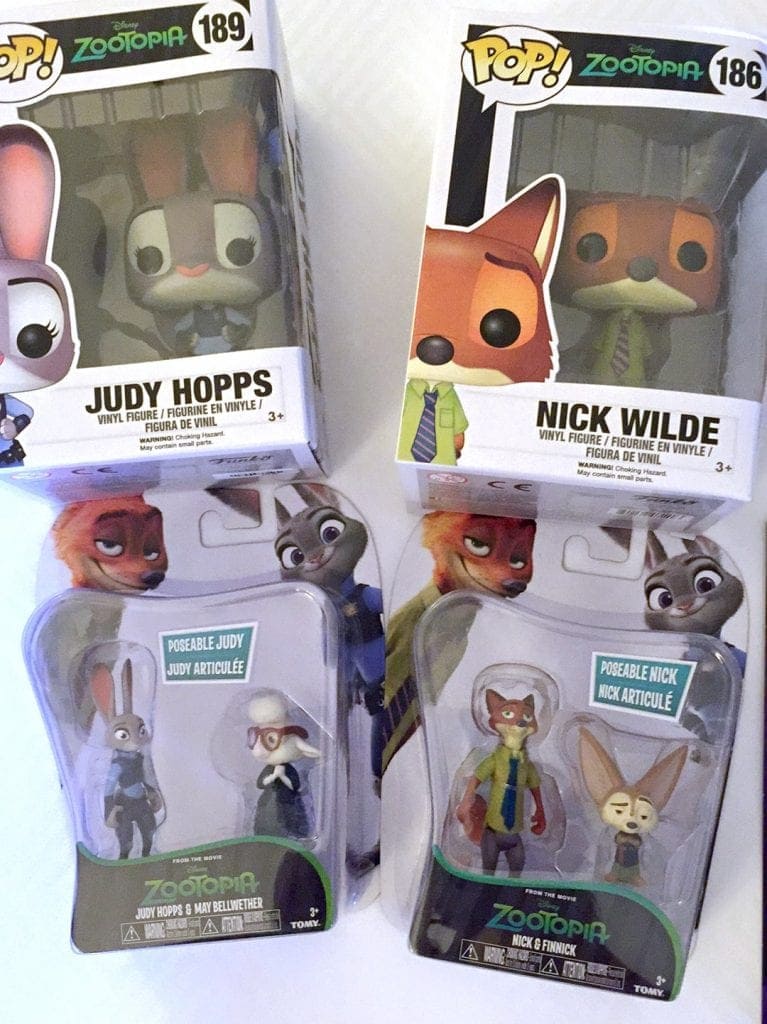 Collectors will also be happy with the  Zootopia Pop! selections.  I decided that these cute Zootopia figures were mine and now they are sitting in my office keeping BB-8 company!  The poseable figures are also fun to play with, Nick's tail even moves and comes off!
8. Mystery Mini
Funko Mystery Mini Disney: Zootopia Figure
&
If you like Mystery Minis, these Zootopia toys are for you!  We got a box of 1 at a Zootopia Event I attended and my mystery guy is now sitting on my desk at work!  I'll keep it a mystery as to who I got.  I'll just say be made me roll with laughter at the beginning of the movie!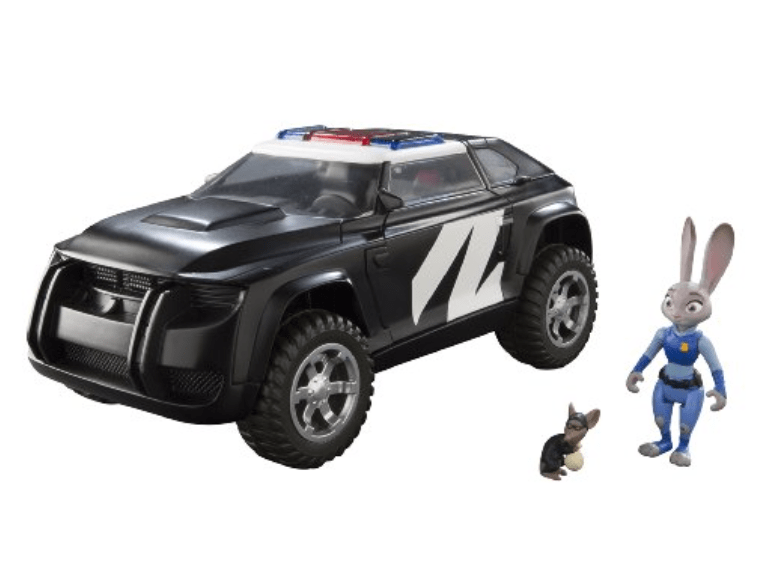 My son loves anything on wheels.  This is probably my sons favorite of all the Zootopia toys.  I love how awesomely big Judy's police cruiser is compared to her.  She is one kick-butt bunny!
10. Girl's Sleep Set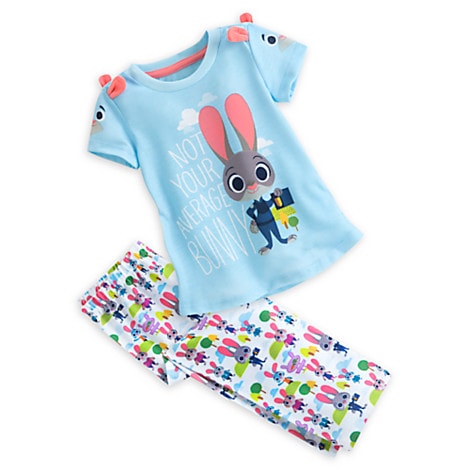 Ok, technically this isn't a toy but it is adorable and I wanted you to be aware of all the cute Zootopia clothing there is out there right now.  I love this pajama set for little girls.  You can find it at the Disney store or on Amazon.
It is no surprise that one of our favorite Pixar movies has given us these awesome Zootopia toys.  Which one is your favorite?  I'm sure I've missed some on here.  What one would you add to the list?

Be sure to follow Zootopia on their social channels to get the latest clips and news from your favorite Zootopia citizens:
For more exclusive coverage from the #ZootopiaEvent come back every day this week!  You can read my exclusive interview with Jason Bateman my interview with Directors Byron Howard & Rich Moore and my exclusive interview with Ginnifer Goodwin.
A huge thank you to Disney for flying me out to Orlando for the #ZootopiaEvent and for my amazing room at the Animal Kingdom Lodge.  All opinions are 100% mine. This post contains affiliate links.  Thank you for supporting our site!