This post is sponsored by BabbleBoxx on behalf of Spin Master 
Zo Zo Zombie is the newest addition to our You Tube viewing. Zo Zo Zombie is a fun loving, friendly zombie who can get himself out of troublesome problems in very creative ways, sometimes by using his own organs! Brought to us by Spin Master, the new web show is based on the children's books by the same name.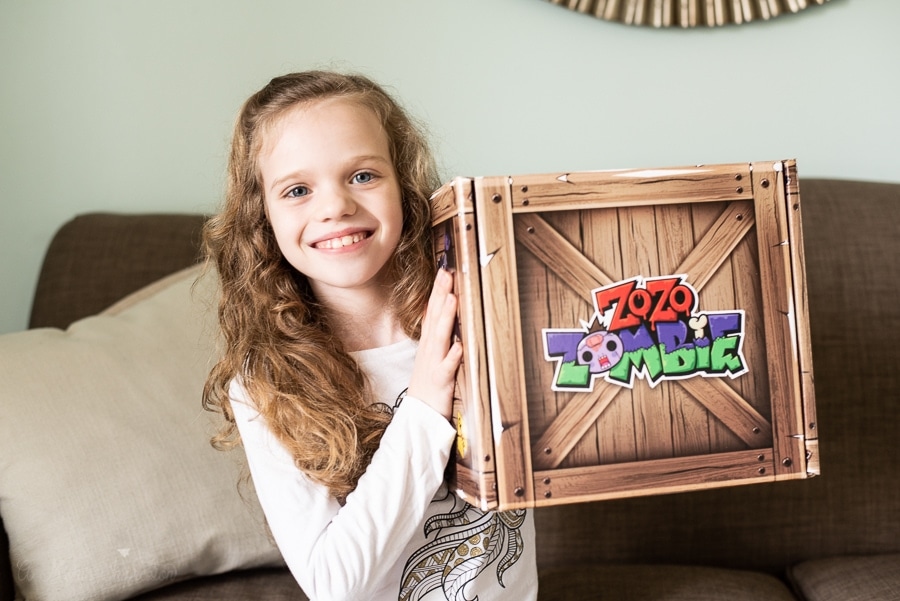 I have two kiddos who both love silly shows. This girl right here loves to laugh and instantly loved Zo Zo and his funny adventures. We were all pretty excited to open our Zo Zo Zombie themed BabbleBoxx filled with some silly and a little gross items that helped transform my little girl into a fun-loving Zombie just like Zo Zo.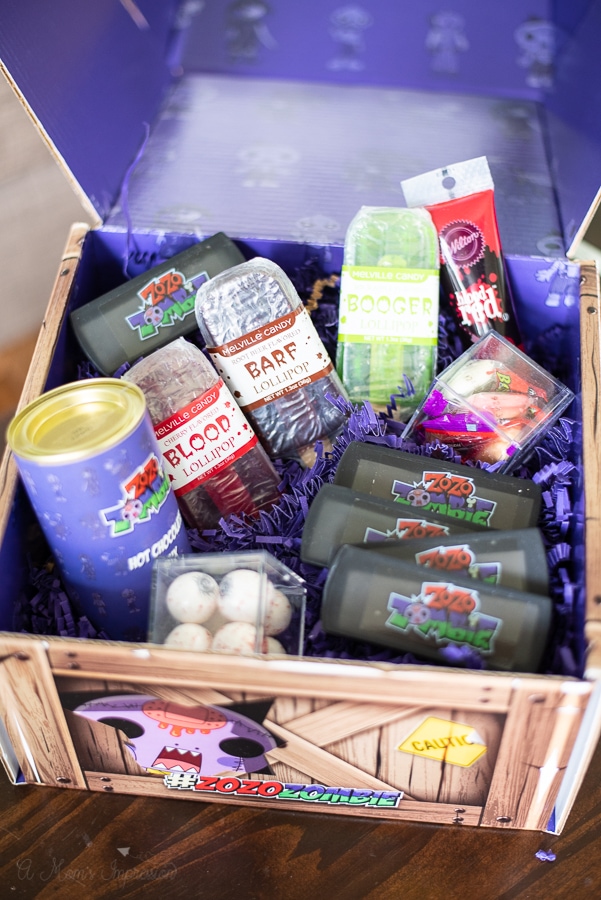 Since we have been at home this past month or so, we have been getting creative with the activities we do and the shows that we watch. I love that these new Zo Zo Zombie shows are short and silly. It is the perfect way for the kids to laugh together and a great way to break up the day. My kids both love silly potty humor and the Zo Zo Zombie has some slapstick humor that are kinda gross, but very silly. Zo Zo and his best friend Isamu ( a normal boy) often find themselves into weird situations. Zo Zo often has to use his own organs to help him out when he gets in a little over his head. For instance, the first episode has a very HUGE fart scene in it which my kids thought was hilarious!
After we watched the first episode the items in our BabbleBoxx started to make more sense.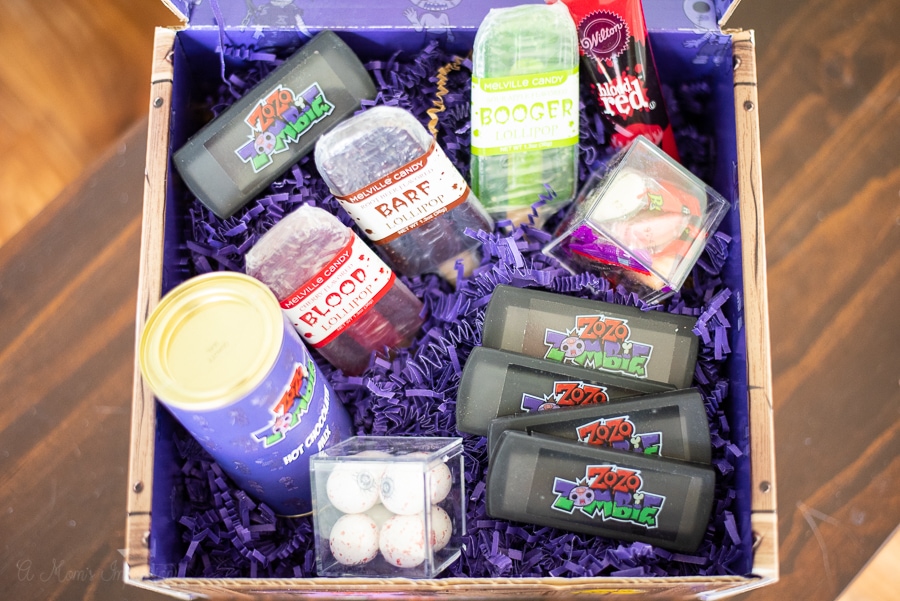 Be sure to head on over to our Instagram Stories today for a fun unboxing video where we share everything that we got in the box! Some of our favorite items where the jawbreaker eyeballs, the blood icing, the gummy body parts and the Booger Lollipop! Yes, we got a Blood, Barf, and a Booger lollipop. It kinda gives you an idea of what kind of humor to expect from Zo Zo Zombie!
With some of the blood icing, band aids, and lolipops my little girl was transformed into a Zo Zo loving zombie!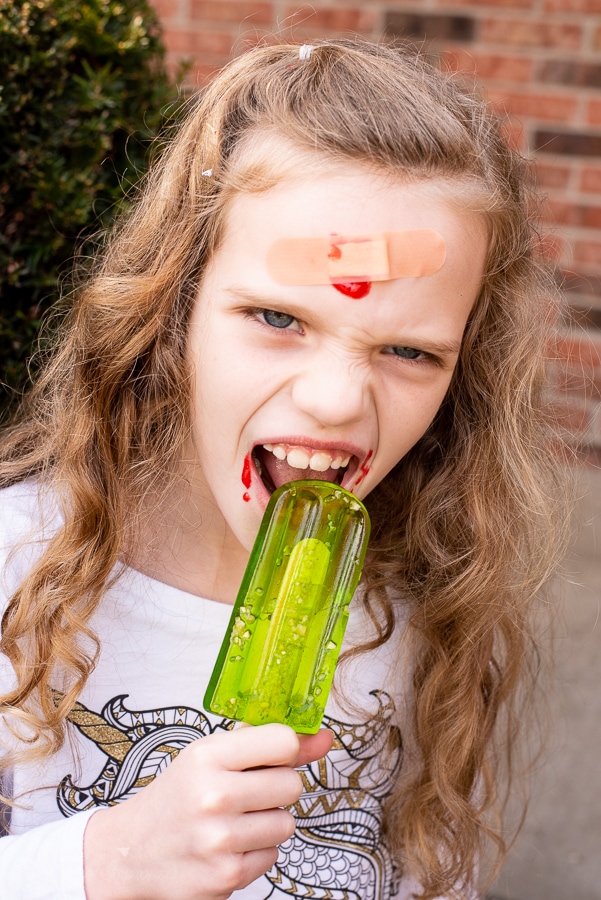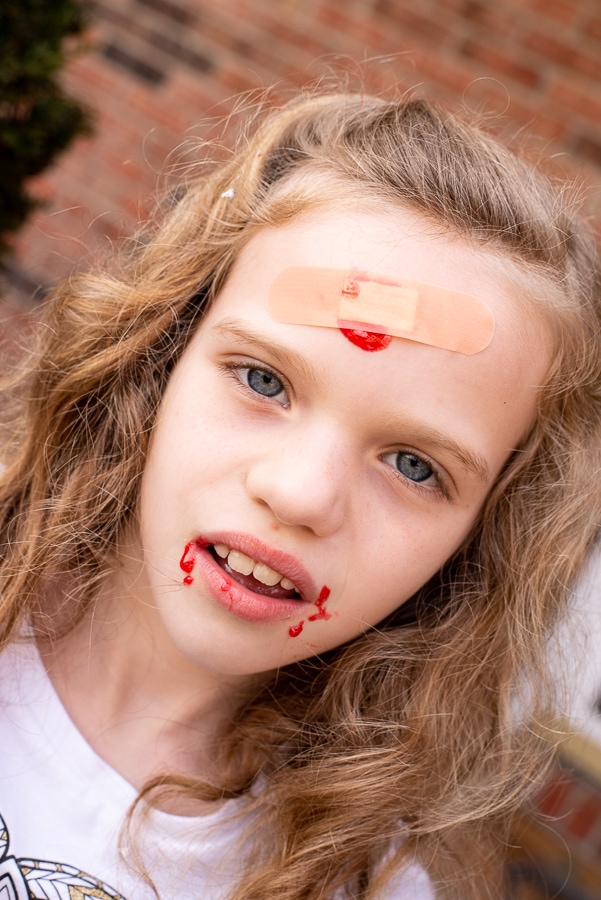 I think this was one of her favorite photo shoots we have done in a long time!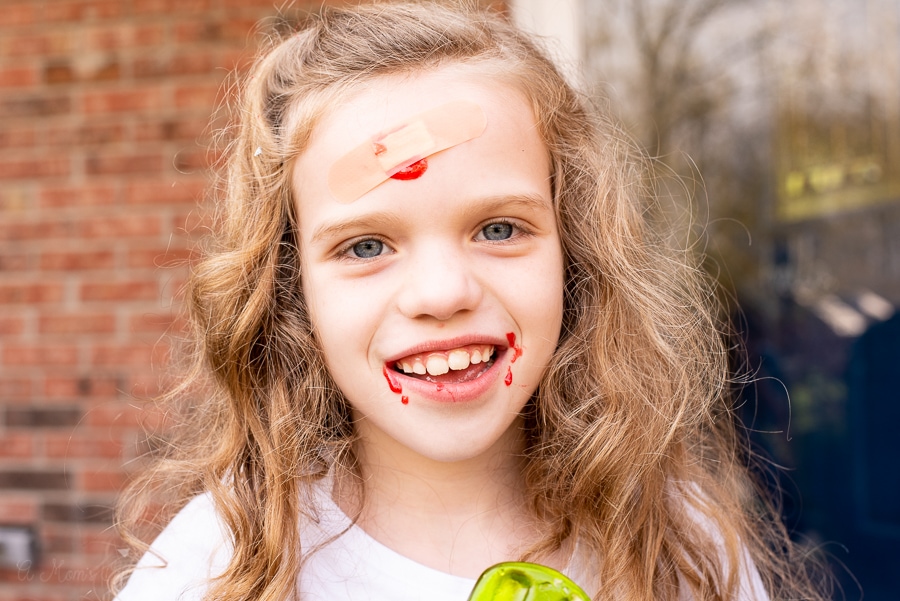 Be sure to catch the new Zo Zo Zombie episodes on YouTube and Crunchy Roll in April with episodes rolling out all year long!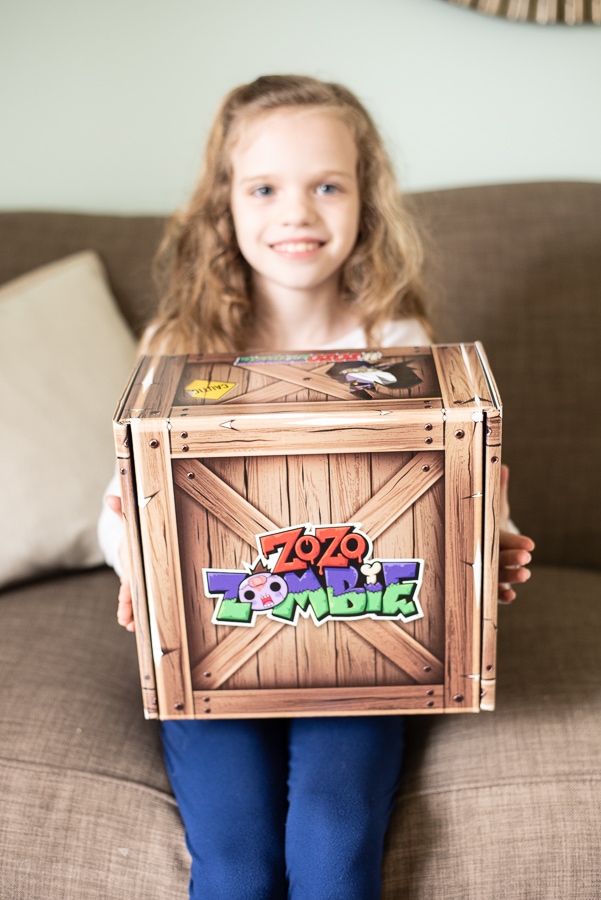 For more Zo Zo Zombie fun be sure to head on over to to the Zo Zo Zombie Youtube channel to subscribe to watch new weekly episodes, there are already a few episodes released for your viewing pleasure!