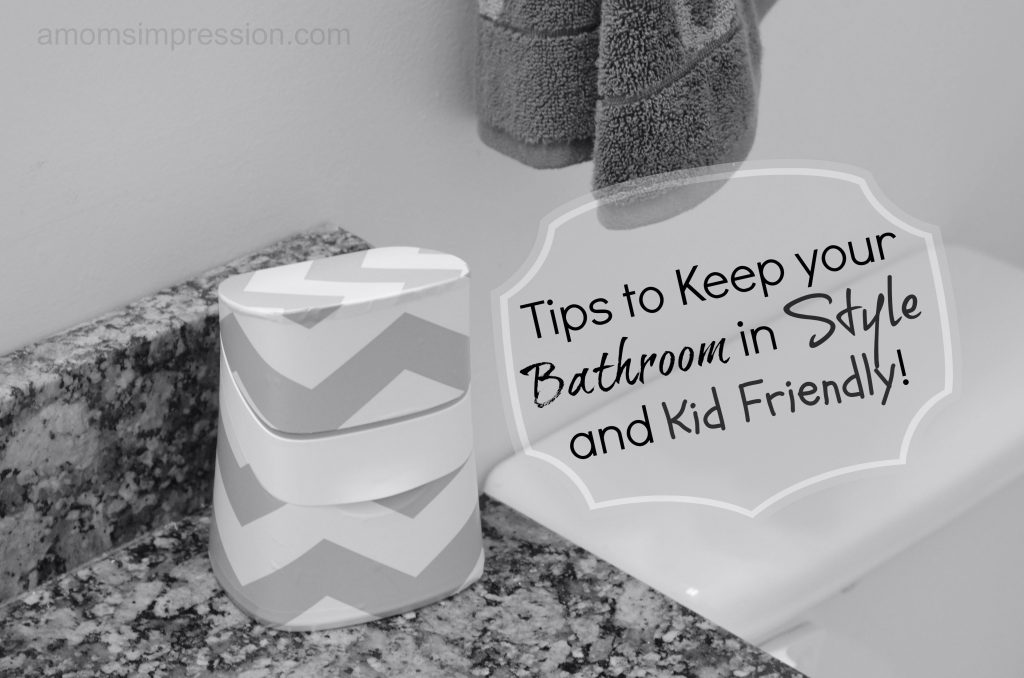 Agh… the potty training saga.  I think we finally have it behind us with our son.  I am taking a year off and then we will start in with our daughter.  I have to say that potty training has been my least favorite part of being a parent.  I hope its just because my little guy is as stubborn as a mule, because I am already having anxiety attacks when I think about going through it again.  Everyone keeps telling me that girls are easier, but I think they are taking one look at my panic stricken face and trying to help me feel better.  In the meantime, we continue teaching Jonah a clean routine that he can do by himself, without help.
A big part of that routine is bath tissues.  I am a huge believer in getting what you pay for when it comes to bath tissue.  This is not an area where I go with the least expensive package I can find, I go with what I trust!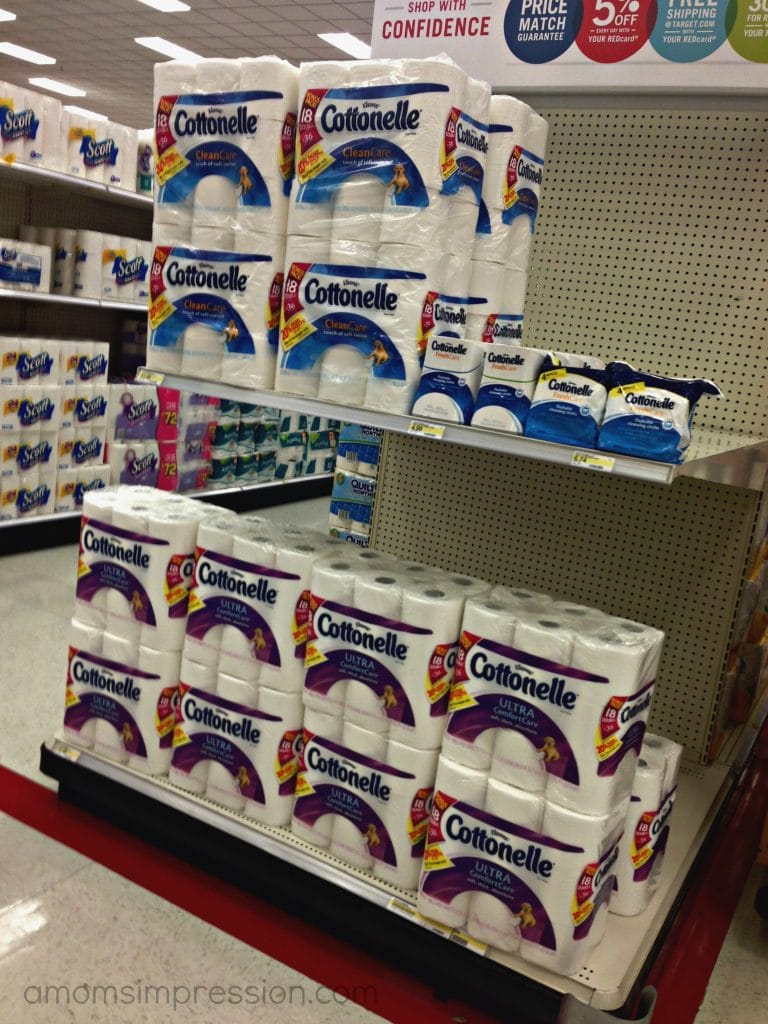 Our family has been using Cottonelle for as long as I have been doing the shopping.   We use a combination of dry and moist flushable cleansing cloths.  Yes, everyone in the family uses the Flushable Cleansing Cloths, not just Jonah.  I promise you, once you try them you will love them.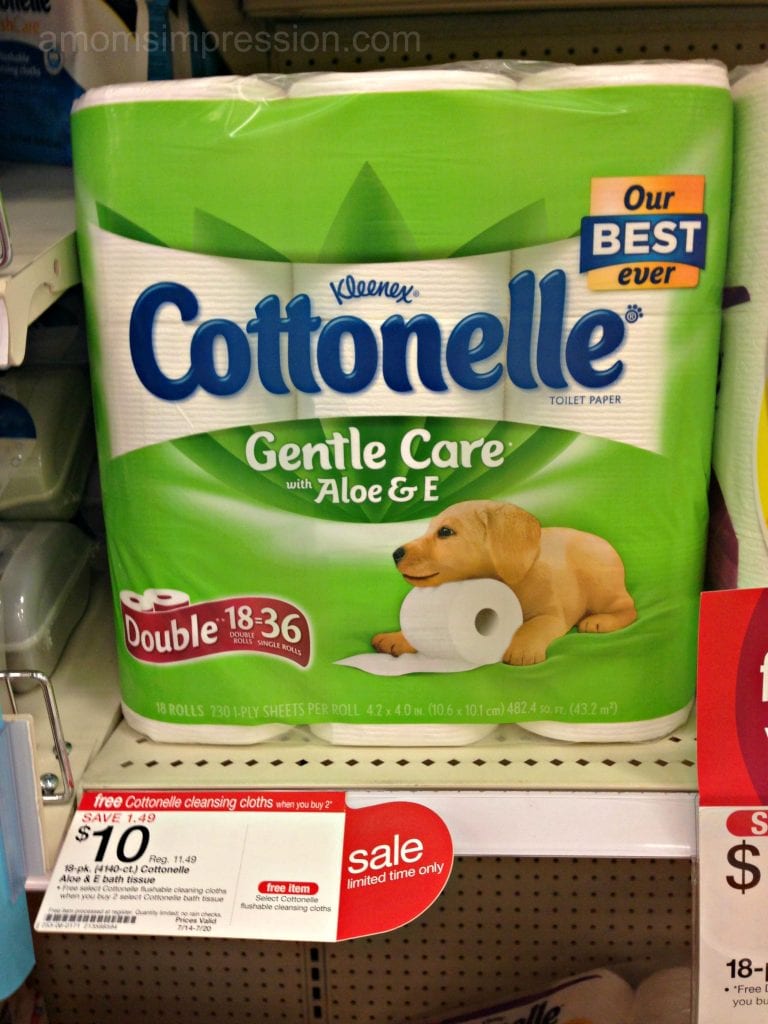 We went shopping at Target the other day for an amazing sale on Cottonelle.  We purchased 2 packages of 18 rolls for $10 each and got a Flushable Cleansing Cloths Upright Dispenser for free!  You can check out our entire shopping trip here! Getting the best doesn't mean you have to spend the most money.  Cottonelle is a great bargain!
The Flushable Cleansing Cloths are perfect for potty training your little one.  It is much easier for them to learn how to wipe up after themselves with a moist cloth verses a dry one.  It is also much easier for mommy and daddy to help.  We keep a container of moist flushable cloths in all of our restrooms.  Our kiddos bathroom has one with Mickey Mouse on it, just to keep things fun.  We have a half bathroom downstairs for everyone who comes over to use.  My son loves to use this during the day, so having a container in that room was essential.  I wanted to take the dispenser and make more stylish to fit the decor of our house, and so that it wouldn't stick out.
My idea was to cover it with some geometric contact, shelf paper that I got for our cabinets.  I am in love with a cute chevron print, so this worked great. Here are the steps that I took:
1.  First I traced the top of the container onto the contact paper and cut it out.  I cut it out a little large to cover the sides of the top, peeled it and stuck it on. 
2.  Next, I traced around the top part of the dispenser, rolling it onto the paper as I was tracing.  I cut this a little large as well to wrap around the top.  
3. Finally, I did the bottom the same way.  I tried to smooth out all the air bubbles as I went.  You can see a few in the pictures, but they are easily removed if you smooth them.  

Thats it! Isn't it adorable?  I love that I don't have to sacrifice style for potty training convenience.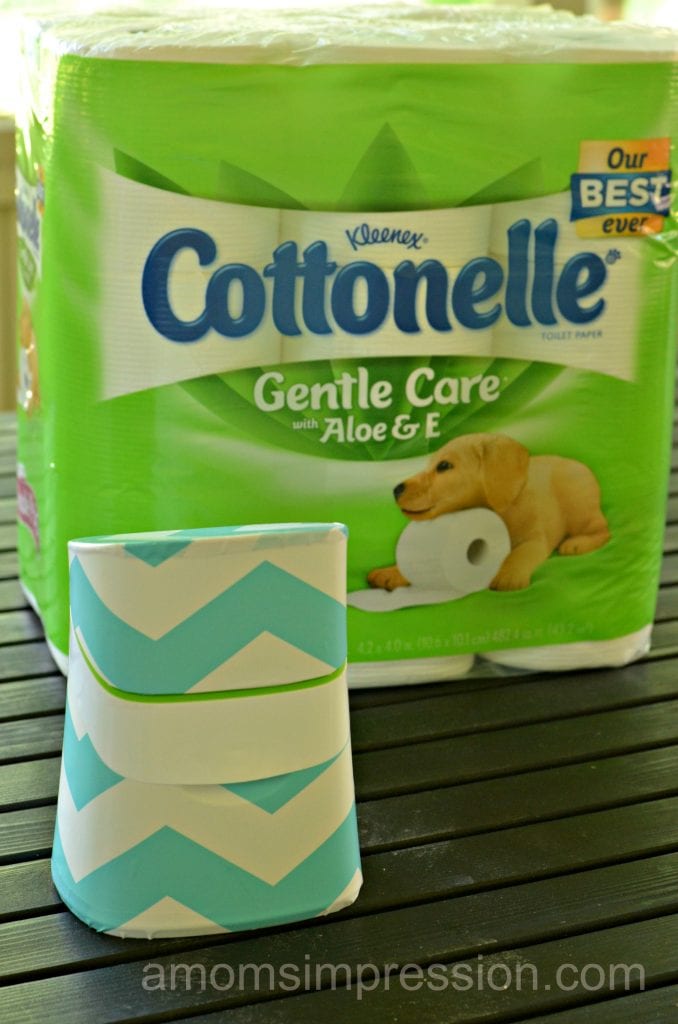 Our downstairs powder room is a room that everyone who visits uses, so it has to be child friendly as well as adult friendly.  Having this dispenser is one way we do that without cramping our style.  We also got rid of the ugly (yet necessary) toddler potty seat in lieu of this: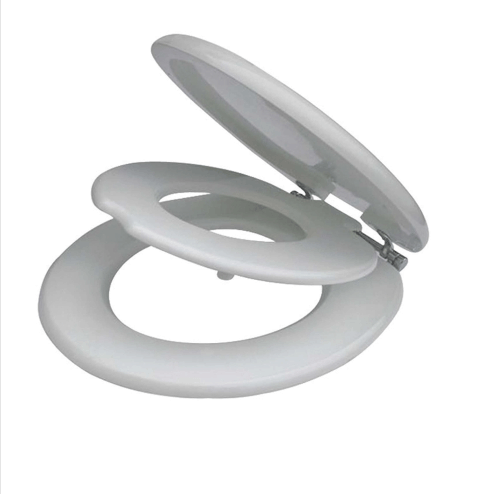 The child seat has a magnet built into it so it stays up with the lid unless you are using it.  It is simple for your child to figure out how to use and it is unobtrusive.  While I love Elmo, now I don't have to have store his potty seat next to the toilet on the main floor.  This option is more sanitary, and it is quicker for your little one (we all know that sometimes seconds count with our kids).  My son prefers using this seat to his one upstairs, so I am thinking of getting another one for that bathroom.
You can find #CottonelleRoutine  products at Target. You can also find more information on Cottonelle.com or by following Cottonelle on Facebook.
Do you have any tips for keeping your bathroom in style and kid friendly?