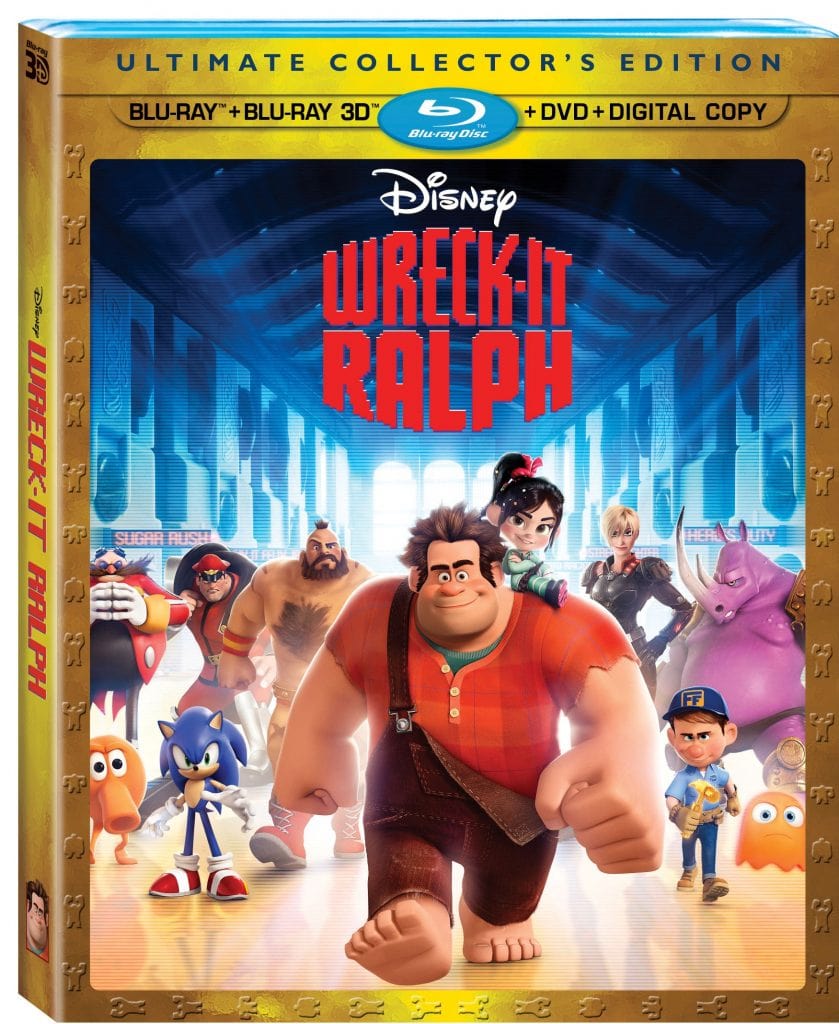 If you frequent my blog, you know the amazing opportunity I had in LA when I attended the #DisneyMoviesEvent.  A portion of the time I spent in LA, I learned all about how the movie Wreck-It-Ralph was made.  I fell in love with this adorable "bad guy" and I know you will too now that Ralph is out on Blu-ry and DVD!
Synopsis
From Walt Disney Animation Studios and Emmy®-winning director Rich Moore comes "Wreck-It Ralph," a hilarious, arcade-game-hopping adventure. For decades, Ralph (voice of John C. Reilly) has been overshadowed by Fix-It Felix, Jr. (voice of Jack McBrayer), the good-guy star of their game who always gets to save the day. Tired of playing the role of a bad guy, Ralph takes matters into his own massive hands and sets off on a journey across the arcade through multiple generations of video games to prove he's got what it takes to be a hero.

On his quest, Ralph meets tough-as-nails Sergeant Calhoun (voice of Jane Lynch) from the first-person action game Hero's Duty, and feisty misfit Vanellope von Schweetz (voice of Sarah Silverman) from the candy-coated cart-racing game Sugar Rush, who may just be his first real friend. But everything changes when a deadly enemy is unleashed, threatening the entire arcade and Vanellope herself. Ralph finally gets his chance to save the day—but can he do it in time?
I am not sure if I have ever fallen in love with a bad guy before.  Ralph is such a great "bad guy" that it is impossible not to feel for him.  He is shunned from everyone else in his community, and not even invited to his own game's anniversary party.  It has to be hard to compete with Fix-It Felix, Jr the quintessential "good guy".  What I love about Ralph is he decides to do something to earn the respect of the other members in his game.  He goes on a quest for a medal.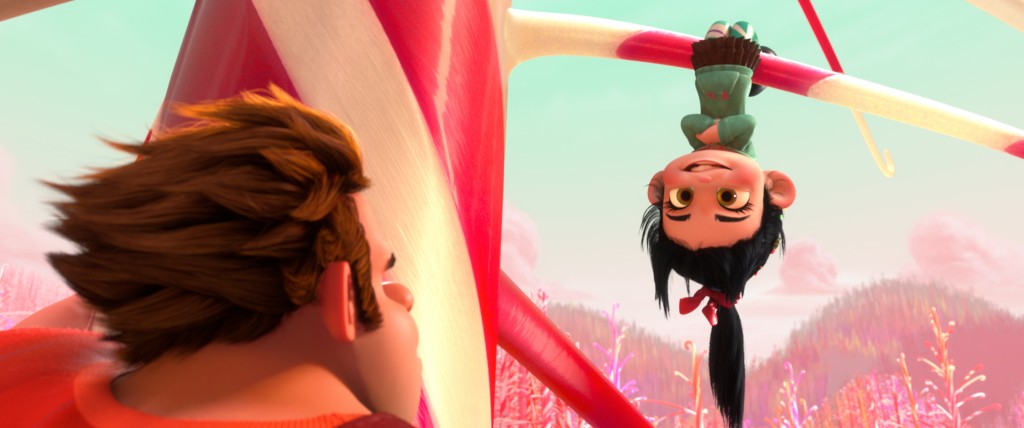 The three different world that have been created in Wreck-It Ralph are ingenious.  There is even a central station (a surge protector)  where video game characters go to meet up and visit each other.  This is how Ralph enters Hero's Duty to try to earn his medal.  In a strange accident he finds himself in Sugar Rush, a land made of candy, trying to get his lost medal back.  This is where he meets Vanellope von Schweetz and strikes up a very unlikely friendship.  While they seem different from the outside, Vanellope and Ralph are very much alike.  They both feel like misfits in their own world.  They work together to help Vanellope prove that she is more than a glitch and in doing so prove that misfits are what makes the world a better place.
My family and I watched Wreck-It-Ralph together on a Friday Family Movie Night (a tradition in our house).  My husband loved it!  Jonah liked all the good guy bad guy stuff, but got a little scared when Ralph visited Hero's Duty.  He is only 3 and the shooting and loud noises made him upset.  He love the Sugar Rush though as he is currently obsessed with race cars!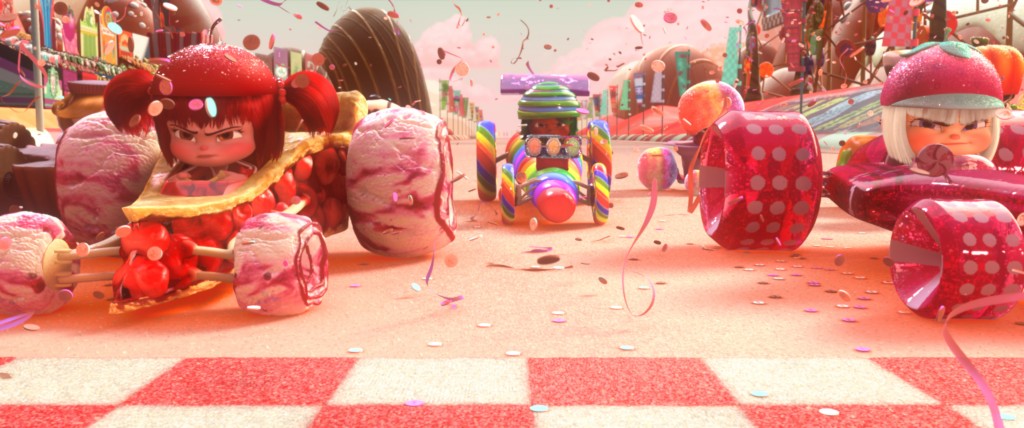 Here is a clip from one of my favorite scenes at the beginning of the movie:
How can you not love a guy who doesn't want to be the bad guy anymore?
Your family is going to love this, sure to be a classic film from Disney.  Be sure to add it to your collection before its too late!
I leave you with some fun Wreck-It-Ralph activities that you can do with your family!

This product review was made possible by Disney and  Click Communications.  I was not compensated for this review other than a product sample provided by the company or PR firm. All opinions are 100% mine.