Print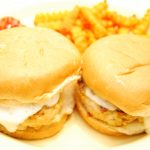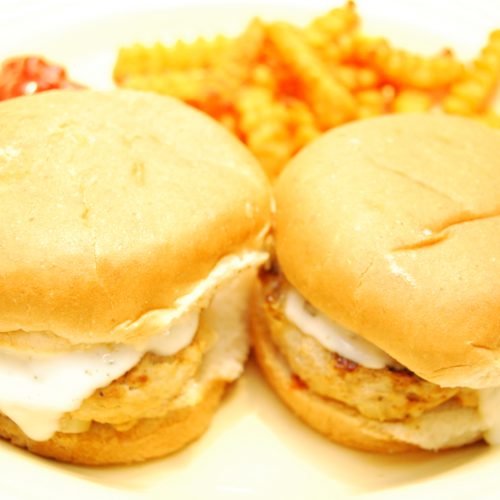 Buffalo Chicken Sliders Recipe
Small Sliders that pack a buffalo sauce punch!
Preheat your skillet to medium heat. In a large bowl add ground chicken, chopped onion, ranch dressing mix, buffalo wing sauce, Worcestershire and black pepper. Mix and make 8 small patties.

Drizzle skillet with vegetable oil. Cook burgers over medium heat until done, or the internal temperature is 165°.

Serve burgers on rolls slathered with ranch dressing topped with additional wing sauce and lettuce.