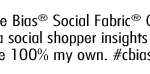 Print
Homemade Kool-Aid Playdough
Delicious smelling play dough created with Kool-Aid fruit drink packets.
In a medium saucepan pour in all ingredients.

Stir until everything is mixed well. (It took about 5-7 minutes)

Heat mixture on medium and stir ingredients until it comes together to form a ball.

Remove ball and when it is cooled enough, kneed mixture until color is uniform.

Store in airtight container or baggie.