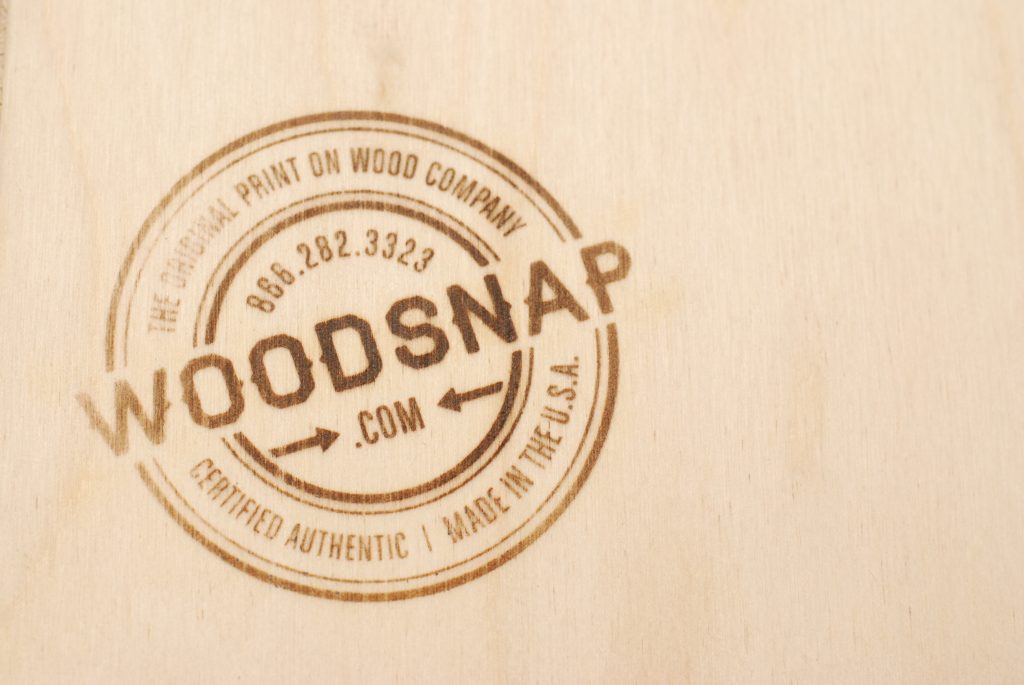 I love taking pictures of my family.  I have thousands and thousands of pictures of my kids.  I am constantly looking for creative ways to display the photos.  I have some in baby books, photo albums, picture frame and even canvas prints.  When Woodsnap contacted me to offer a 11×14 photo printed on wood, I couldn't resist.  While I have pictures printed on everything from coffee mugs to canvas, to fabric, I have never had a photo printed on wood.  Until now.
Just look how beautiful my little Caroline is on wood: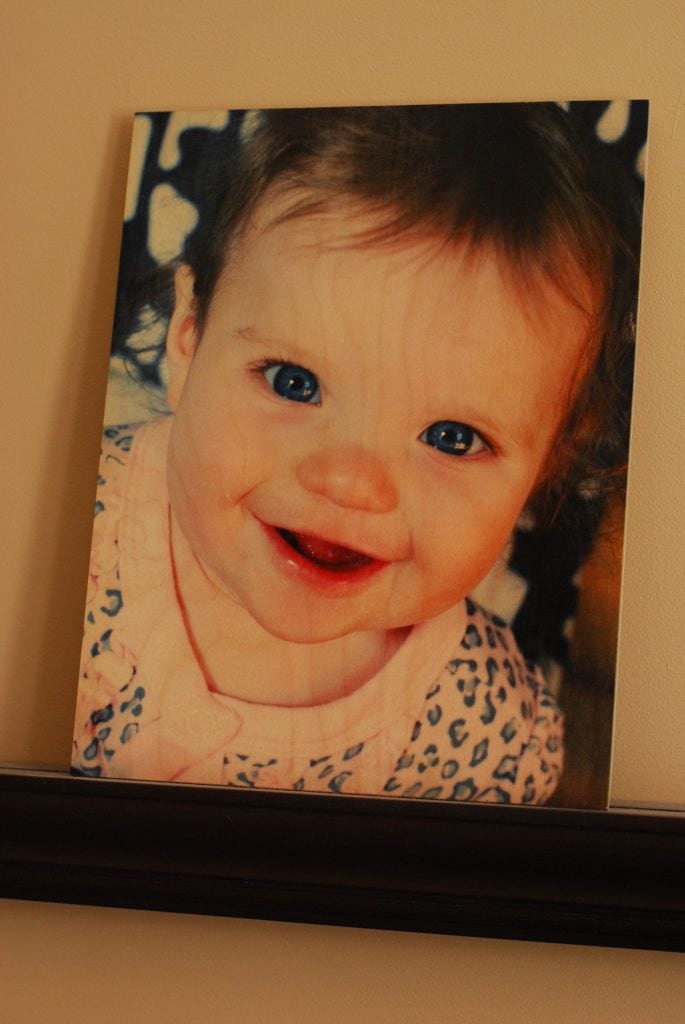 I love how you can see the wood grain in the photo.  Having the picture printed on wood brings out the warm tones in the photo.  The quality of the wood was amazing.  The "canvas" is a solid piece of wood.  Woodsnap will include directions on the proper way of hanging the piece on your walls if that is what you choose to do with it.  There are deep groove lines on the back that make hanging it in either direction simple. Also included are caring instructions to keep your picture as good as when you took it out of the box. I love that because of the way the wood is treated, you can use water to clean up any spots that may show up on the wood, it is perfectly safe and will not hurt your photo.
Woodsnap has several size options to chose from including an 8×8 perfect for those Instagram photos you love but don't know what to do with.  Prices range from $39.95 to $329.95.  My 11 x 14 size would run you $59.95.  I feel like this is a reasonable amount of money for this quality wood canvas print. It is unique and it will fill up a very large wall space if you need it to.
Do you have a photo that would look amazing on wood?  Well here is your chance to win one for yourself!
Win It
One (1) lucky reader will win a 11 x 14 wood canvas print for their very own from Woodsnap!
a Rafflecopter giveaway

A huge thank you to Woodsnap for providing me with a photo canvas for purposes of this review.  All opinions are 100% mine!