This is a sponsored post for Socialstars on behalf of Curél. All opinions are 100% mine! #CurelSkinCare

We had snow for the first time in Indy yesterday, it was beautiful.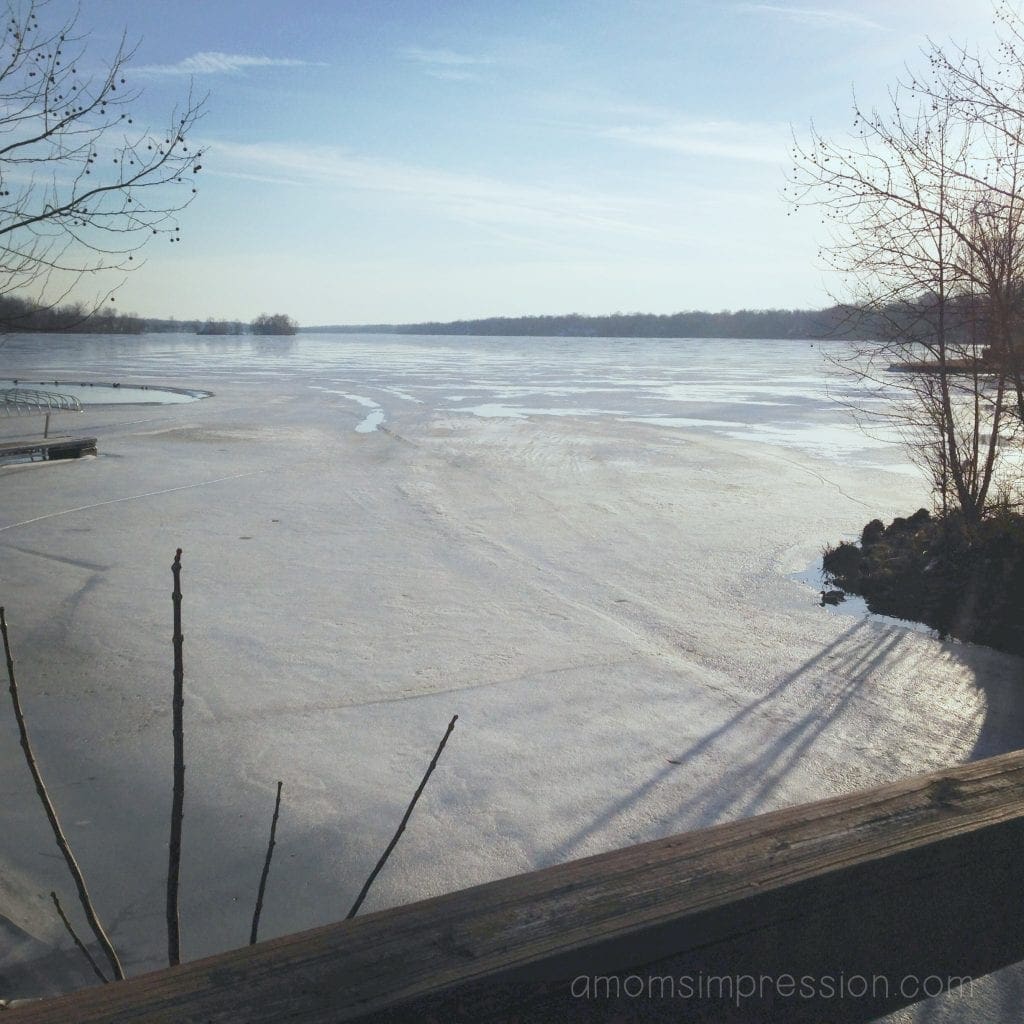 I have always thought that snow is the most natural equalizer that there is.  You could have an old decaying house covered in snow and it would be beautiful.  I love the changing of the seasons.
My spouse was kind enough to let me escape the house and the kids last night to hang out with some of my friends.  We had a blast catching up and talking about all the current events.  One of the things that we discussed was the changing weather and our dry and itchy skin.  One of my friends told me the story about his father-in-law. He stated that as a child, his father-in-law's mother would put Crisco or any other grease on him under his pajamas at night before he went to bed.  This was so that his skin wouldn't dry out overnight.  That sounds absolutely disgusting, but, I guess that was their best option back in the day!  Luckily, we have many more options these days!
If you are currently using Crisco on your skin, please stop and read this.
If you are just suffering from uncomfortable dry skin all winter long, please stop and read this.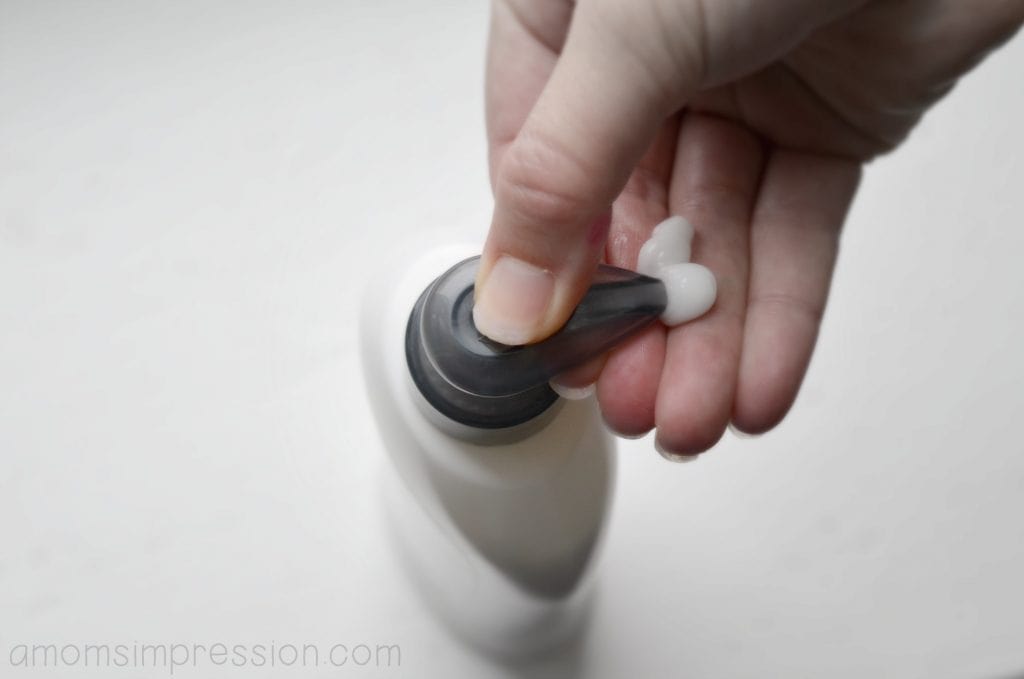 I am going to let you know about three products that Curél has to fight dry, itchy skin.  This first one is Curél Itch Defense® Lotion.  This lotion is great because it does instantly relieve dry and itchy skin but also, over time, it re-balances pH levels, moisture levels, and cellular turnover to keep irritation from coming back.  It is fragrance-free, soothes eczema prone skin, and is pediatrician tested for babies 6 months and up.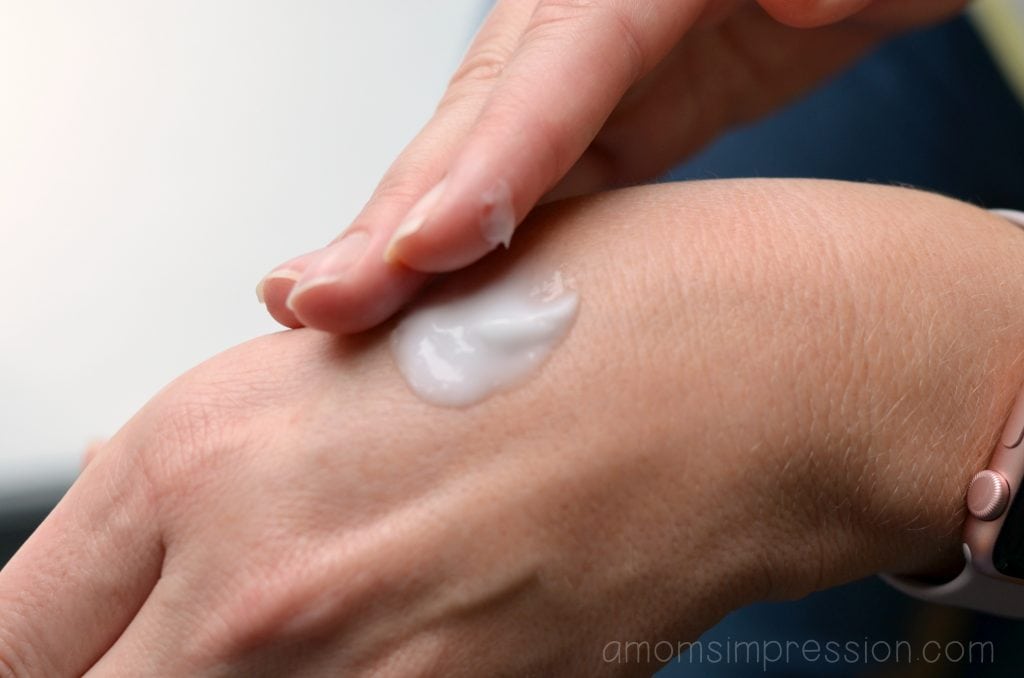 Another great product is the new Curél® Itch Defense® Body Wash.  This is great because you can just use it while you are taking your daily shower.  They say that the best offense is a good defense?  Well this soap-free formula body wash has been clinically proven to stop the itch before it begins.  It is a blend of gentle cleansers and skin conditioners containing hydrating jojoba and olive oils that creates a rich lather to gently cleanse and soothe dry, itchy skin.
The last product I tried out was the Curél® Itch Defense® Instant Soothing Moisturizing Spray.  This is also a new product that calms and cools the skin instantly.  It has no added fragrance and is dermatologist recommended.  The spray works great because you can just apply it exactly where you want with no messy hands!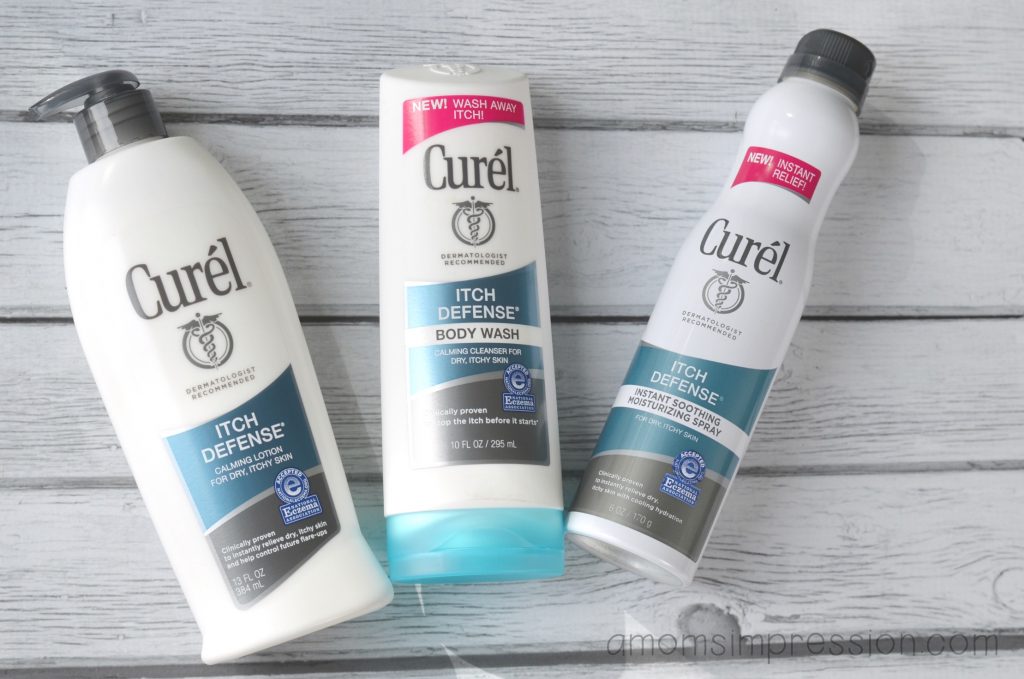 All three of these products are approved by the National Eczema Association and are available at your local retailer.  Please visit Curél's® website for additional information and to learn more about products that can help address your needs.  You can also check out more reviews and experiences of others who have used these products on social media by using the hashtag #CurelSkinCare.
This is a great time of year to spend with your family during the holidays and to play with your kids out in the snow.  Don't let dry, itchy skin put a damper on your spirit.  Don't wince every time you need to wash your hands because you know that it will only dry them out even more.  And don't, PLEASE don't, put Crisco on yourself to try to stay moisturized!