Disclosure: Products and compensation were provided to me by Tom's of Maine, but my opinions are my own.
It is funny how my outlook on life has changed since I started getting older. I used to not really care about products the way that I do now. As I started getting closer to my forties I started thinking more and more about my health.  There is something to breaking that forty barrier that made me take a closer look at the products I was putting in and on my body.  I began switching my personal care products to more natural brands if possible.  I started with Tom's of Maine natural toothpaste, moved to a natural brand of makeup, and then recently switched my deodorant to Tom's of Maine as well.
They say wisdom comes with age so I am holding onto that!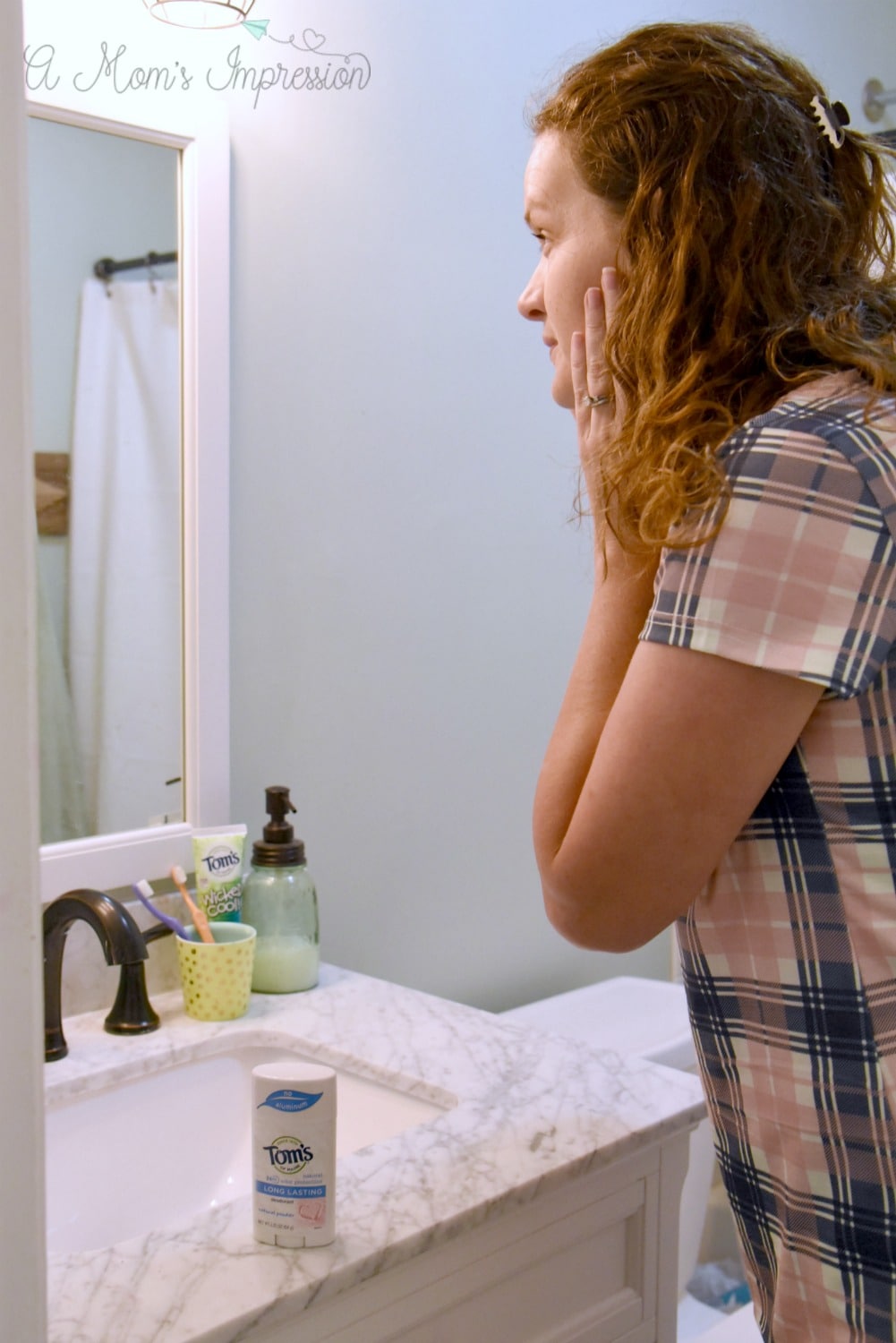 When it comes to choosing my natural personal health products, I want the best and most trusted brands out there and that is why I choose Tom's of Maine. The number one brand of natural deodorant is Tom's of Maine.
Tom's of Main believes in the power of nature and developed their collection of deodorants with natural fragrances mixed with a blend of vegetable oils, organic aloe leaf juice, and other plant-based ingredients. They have over 48 years of experience developing natural products and the fruits of their labor show, especially in their deodorants.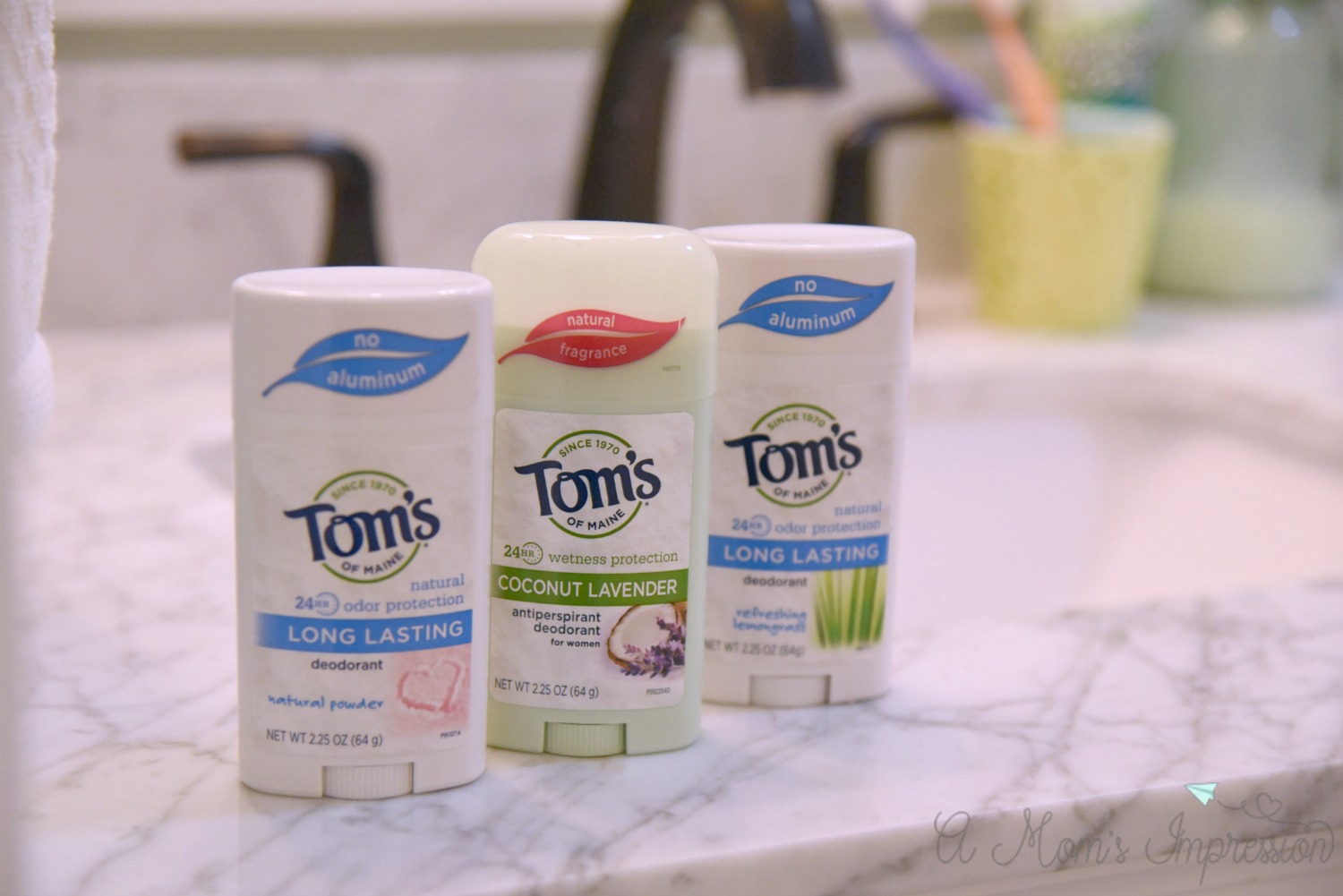 The result is 24-hour odor protection you can trust, from scents such as Coconut Lavender, Wild Lavender, Tea Tree, Apricot, Lemongrass, and more. Tom's of Maine products meet the same rigorous performance standards for conventional antiperspirants for wetness but do not contain any artificial preservatives. And because they are Tom's of Maine they never test on animals and they never contain any animal ingredients. I love the subtle scents and the clinically proved 24-hour odor and wetness protection I get from a Tom's of Maine natural deodorant product.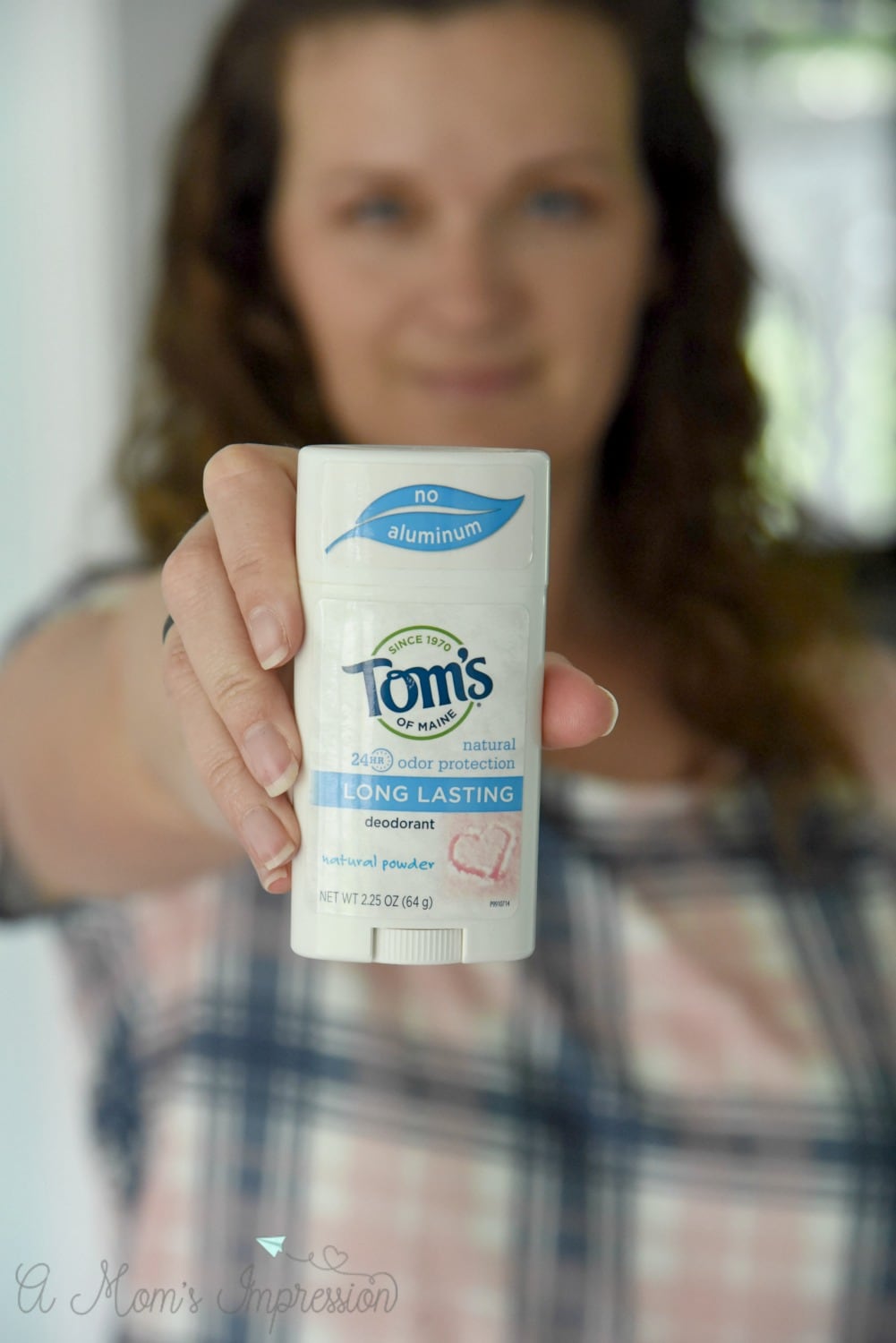 I currently use the natural powder scent because I love the smell of that fresh baby type of scent.  There are several others that I can't wait to try as well like the coconut lavender and the apricot.  I love nutty, fruity smells as they make me feel clean and fresh!
Tom's of Maine is not limited to deodorants just from women.  They have a Wicked Cool line of products for girl and boys as well as products created for men as well.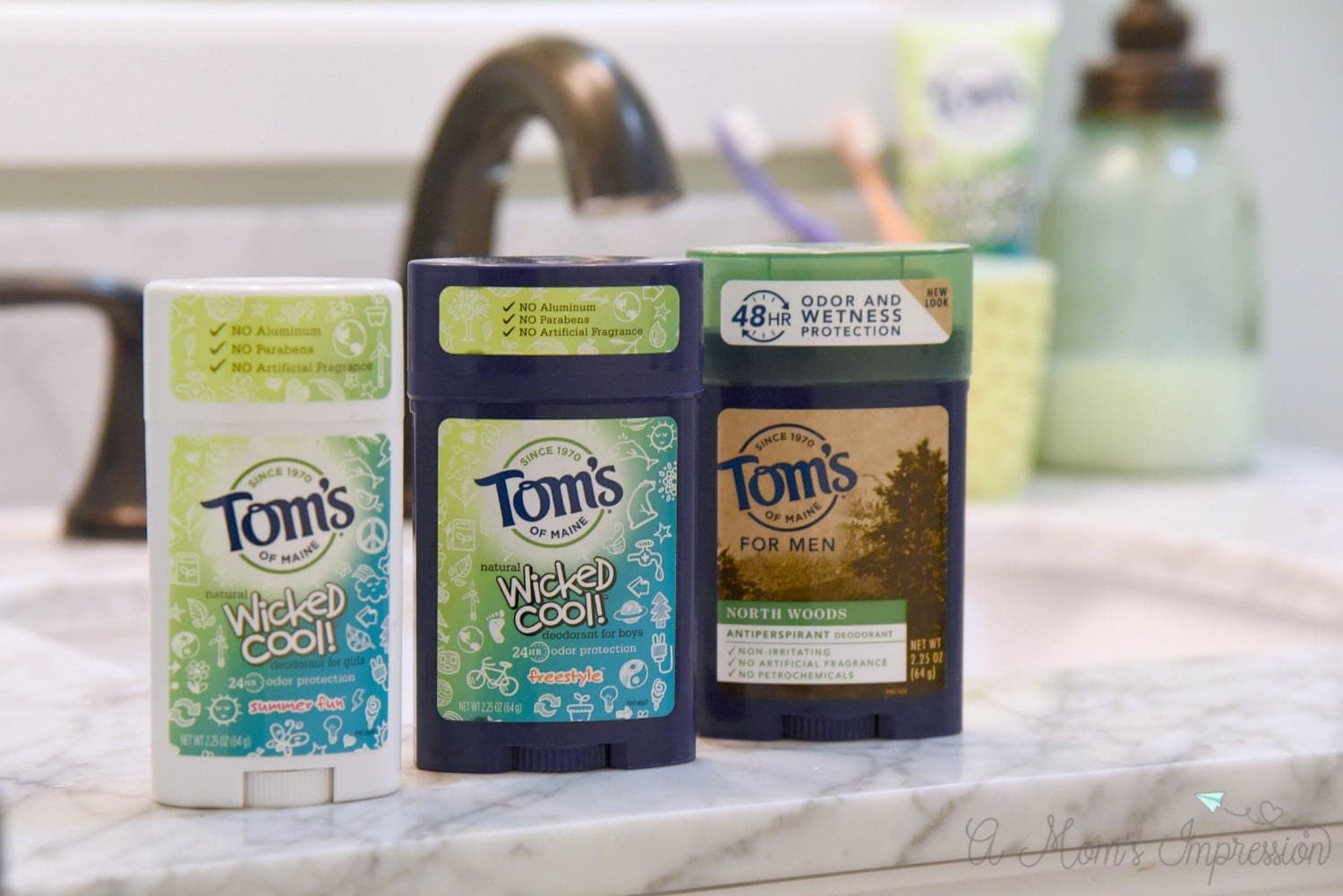 My husband has a sensitivity to many types of deodorants and the North Woods has worked out really well for him.  It is nice that there are natural products that he can use that are non-irritating and don't cause a rash to break out on his underarms.
Now is a great time to stock up on Tom's of Maine natural deodorants for your family. If you haven't made the switch to natural personal care products, Tom's of Maine is the best brand to check out.  We have been using their products for a few years now and couldn't be happier with our results.  We feel good about supporting a company that cares about the planet and their customers.